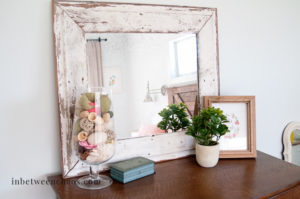 For some reason, I've always loved Amish schoolhouses.  Between their simple architecture, the front porch, the ship-lap, and board and batten, I always want to stop and take a picture.  I happened to drive by the one around the corner when they were replacing the siding, so I couldn't help but ask if I could take some.  I put what I could in the back of the minivan, then drove home with the hatch open and tried to make room for it in the garage.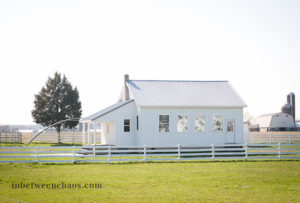 It sat there until inspiration struck!  The lip on the back would be perfect for holding a mirror.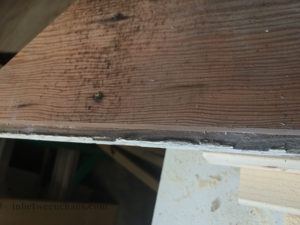 I bought a basic unframed mirror and then antiqued it following these instructions from HGTV.  Instead of gold paint, I used black.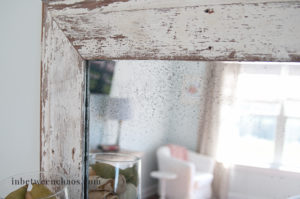 I wished I had used more muriatic acid to make the splotches bigger, but hey, this is all an adventure in trial and error! Tip: muriatic acid is also readily available at pool supply stores.  Just be careful – it is potent!  It is acid after all.
I then laid out, measured, and cut my shiplap.  I cut a piece of luan to be about an inch less in height and width than my shiplap frame.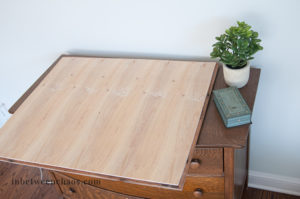 I used Loctite mirror adhesive to attach it to the luan, and then used adhesive on the front of the luan around the edge of the mirror to attach it to the shiplap frame.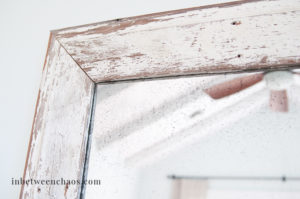 Time and nature had already completed the finish for me, so all that was left was to put it up and enjoy!
---
The "live simply" print can be downloaded here
*This post contains affiliate links*