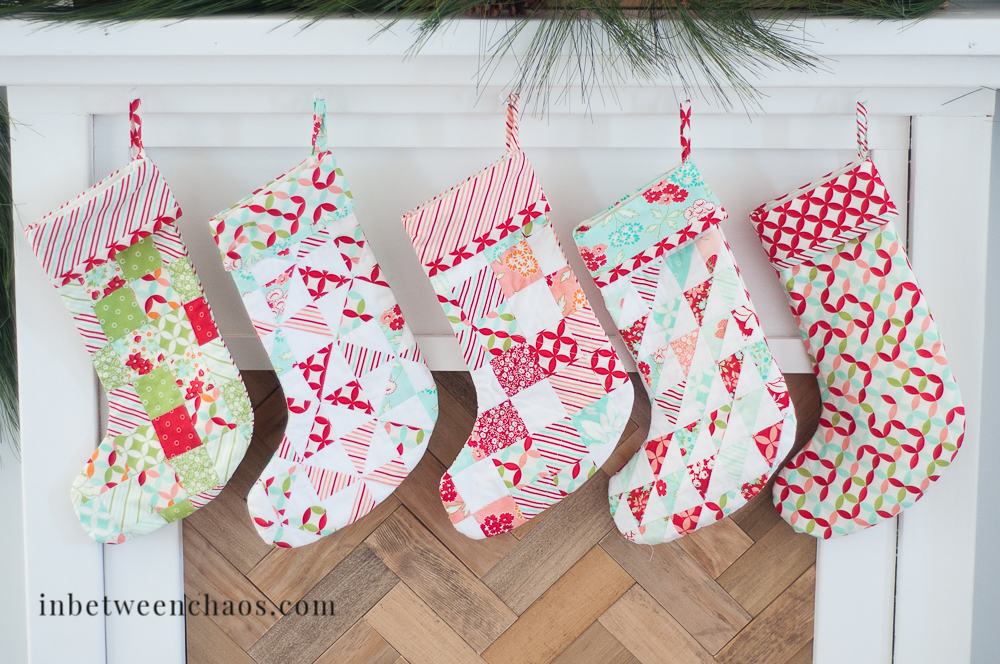 For several years, we used cheap felt stockings for Christmas. As the kids were born, I wanted to buy nice ones for them, but I just never really found any I liked too much, so I resorted to the felt ones in the mean time.  I grew up with Crocheted stockings in red, green, and white, and because they gave me that warm childhood Christmas fuzzy feeling, I thought that would be the answer. But then I saw these by Camille Roskelley, and it was love at first sight. I sent them to my mom, the quilter, with a little smiley face. I knew she'd just love to help!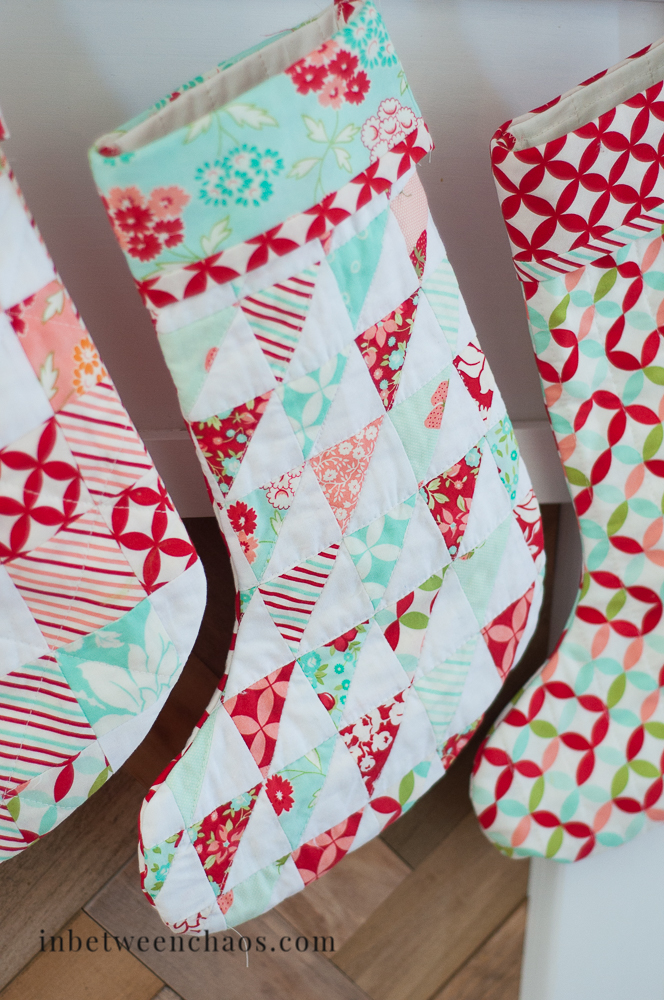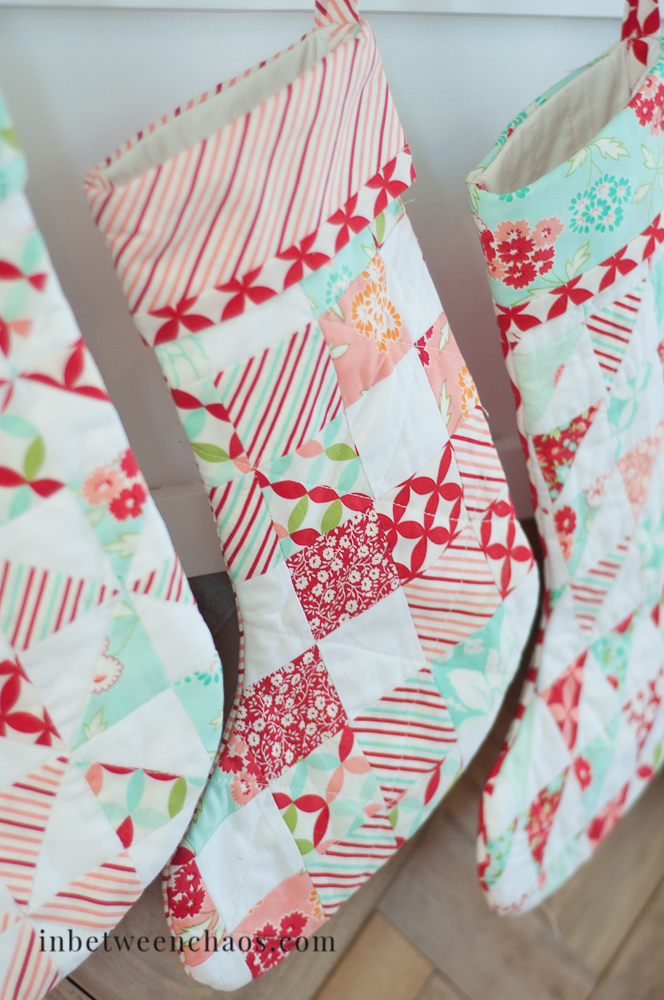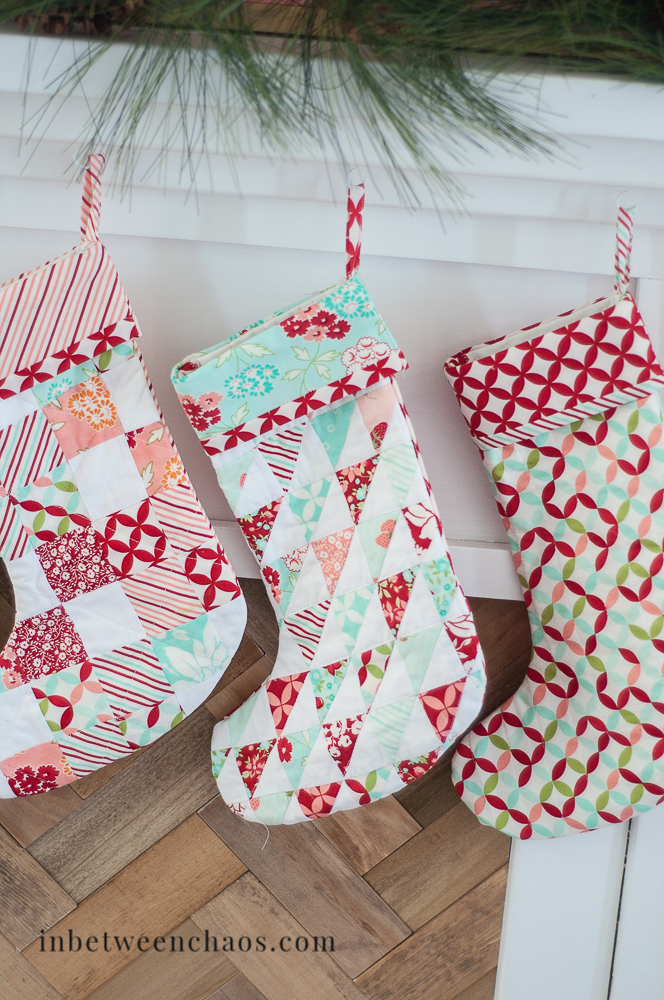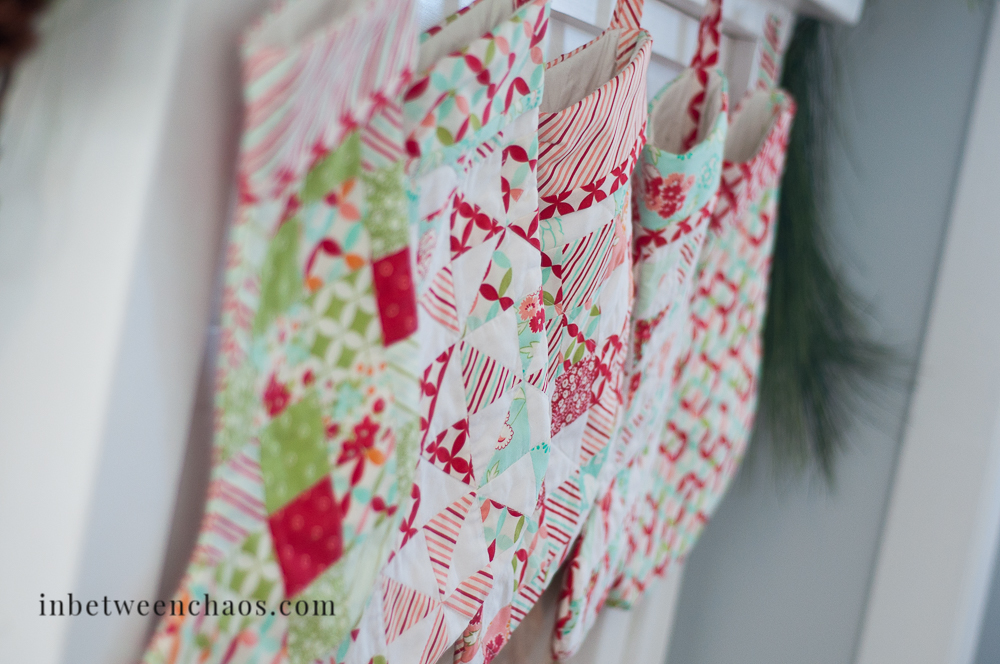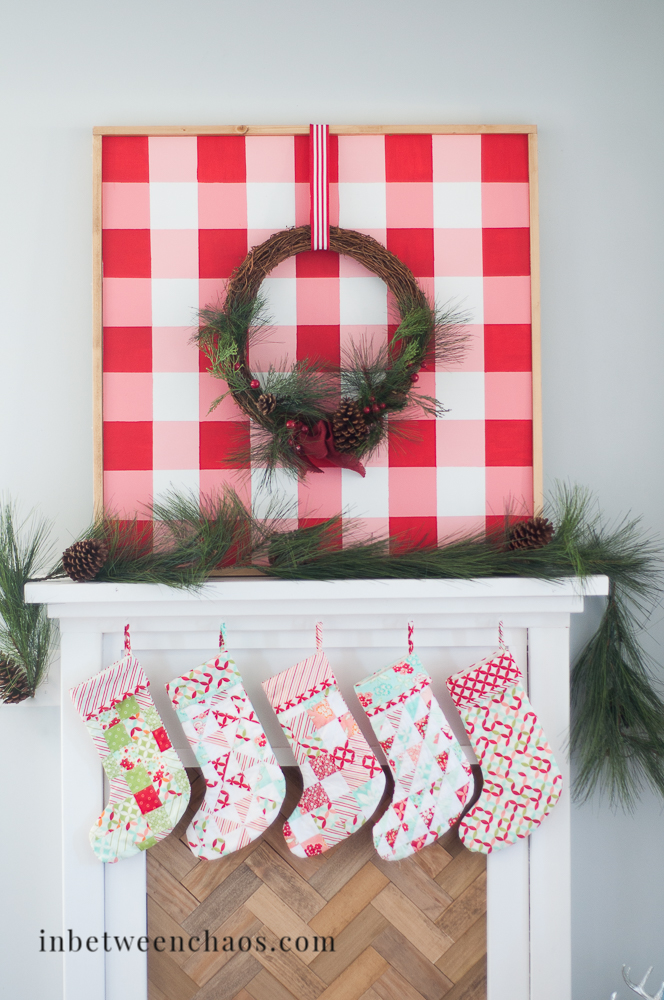 And although I thought my hard part was done, I was quite wrong.  Because next I had to pick fabrics, and holy moly that was challenging.  Bonnie and Camille fabrics are just beautiful! I finally settled on fabrics from the Hello Darling line. I eeked with excitement until they came and we were able to lay them out and start planning our designs.
At that point, I thought I'd just hand them off and wait anxiously for her to bring them back, ready to hang.  Ooops!  And so I got to spend a day with my mom, moving around fabrics, piecing them together, ironing, and stitching, and coming up with our own creations.  Now they are hanging up, ready for their second Christmas, and reminding me of that fun day when mom tried to teach me how to quilt.  Love you mom!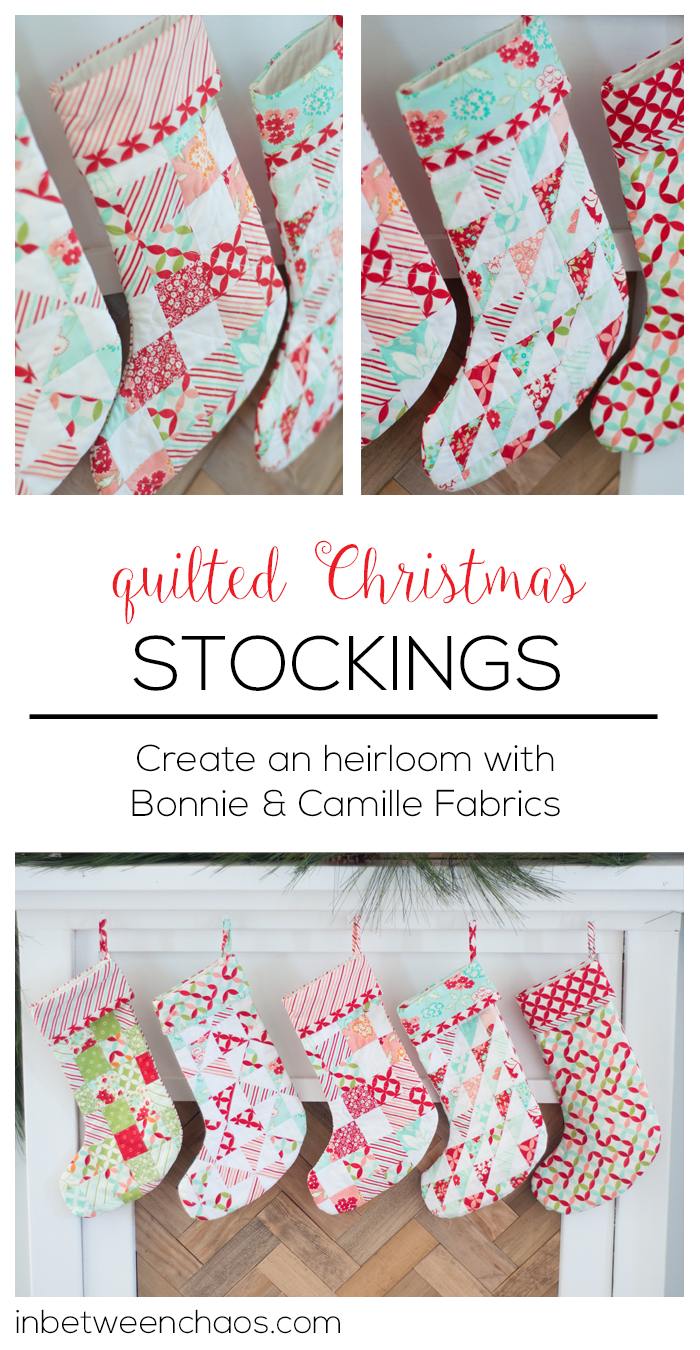 -Marianne
---
This post contains affiliate links which cost you nothing but may give me a small commission to help support this fledgling blog.  Thank you for stopping by!
Linking up at iheartnaptime for the Link Party Palooza!