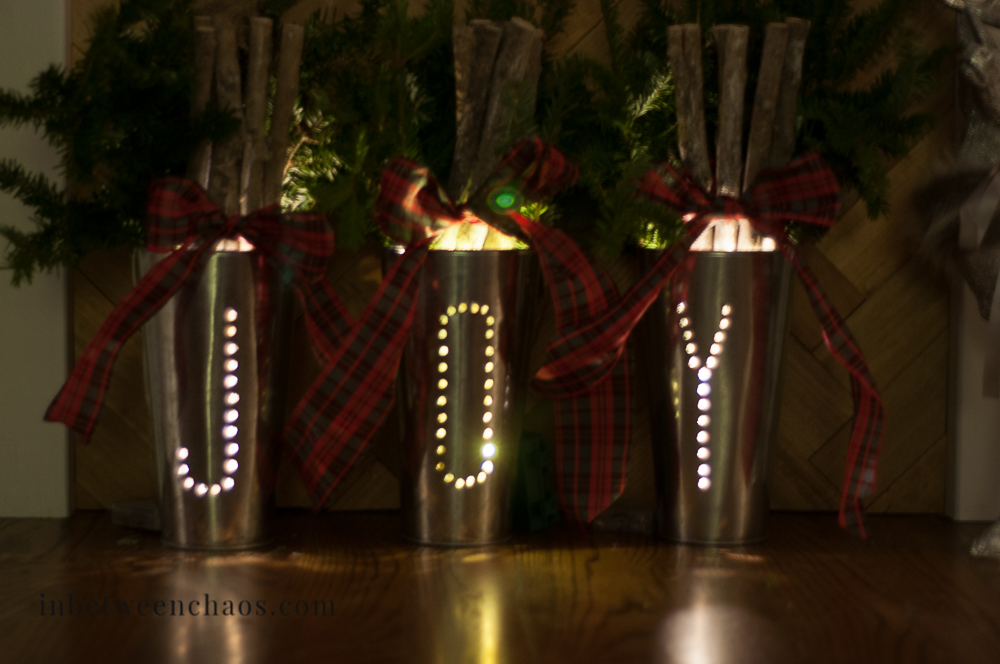 If there's one thing that can make a house feel cozy at Christmas, it's soft, glowing light.  Whether it be from the tree or candles or any other lights you use to decorate, it doesn't feel like Christmas until the house is aglow.
I saw some adorable vases that spelled "Joy" and were adorned with greens and ribbon.  I thought it would be fun to recreate them, but to punch out the letters to allow for some pretty light.  It was a fun project that didn't take much time.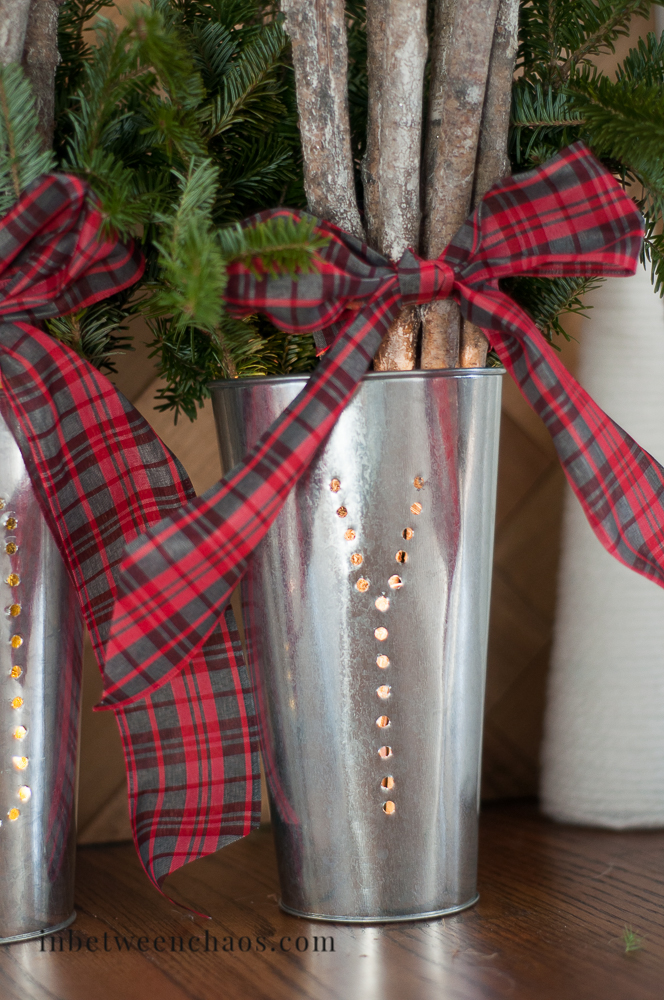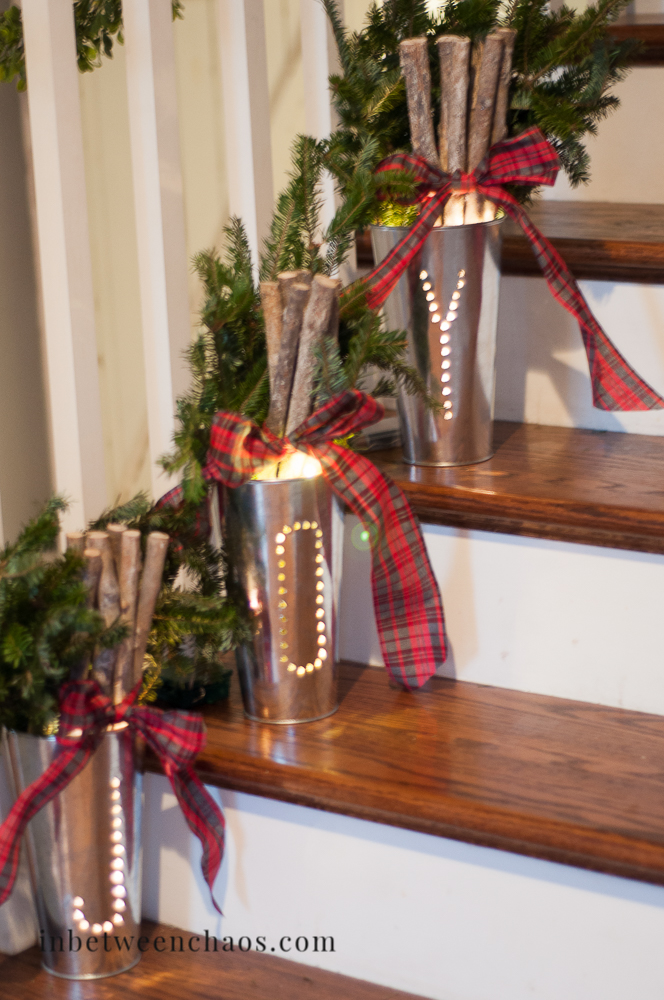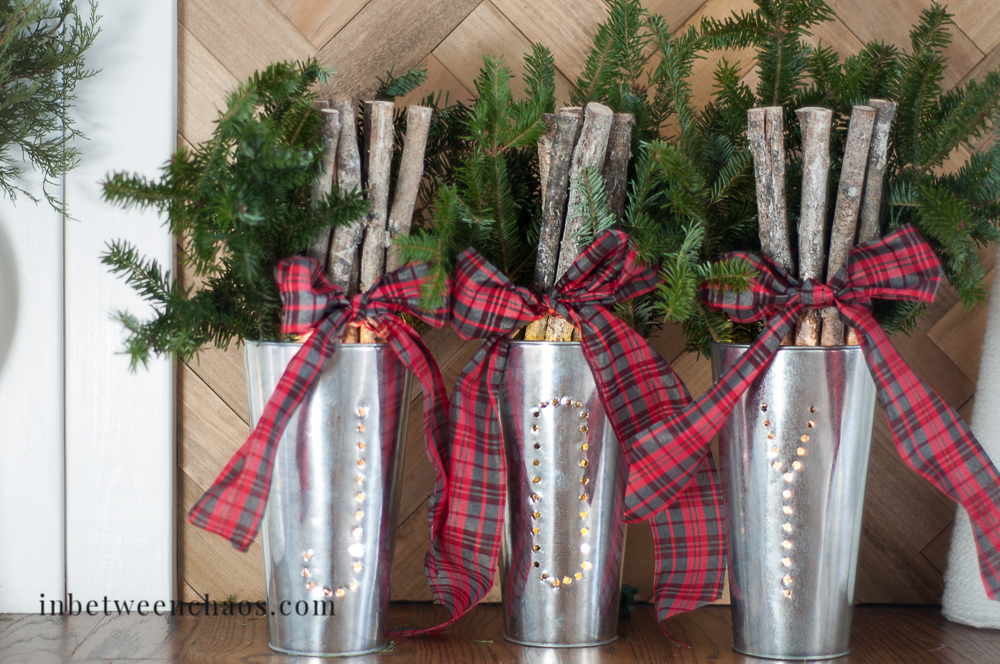 Supplies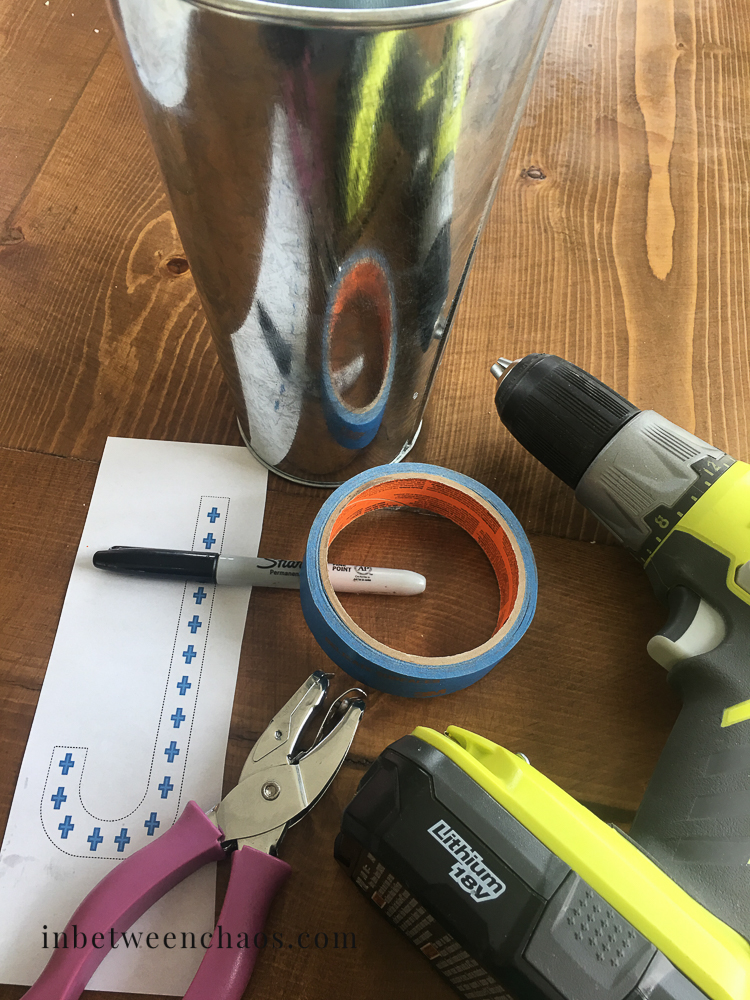 Vases – I used these 
Drill
Drill bit (I used 3/16″)
screw (optional)
hole punch
Patterns (JOY letters are below, sized for my 9″ vases)
Steps
After you print the letters, punch holes in the center of each cross.
Tape the pattern onto the vase.
Mark each hole with a marker, then remove pattern.
Drill holes in each spot.  To keep my bit from walking, I used a screw to start the hole, then finished it with the bit.
Decorate as you wish!  I used these these dewdrop lights in front, then added birch twigs and greens.  The lights are wonderful because they have a built in 6 hour timer.
Enjoy!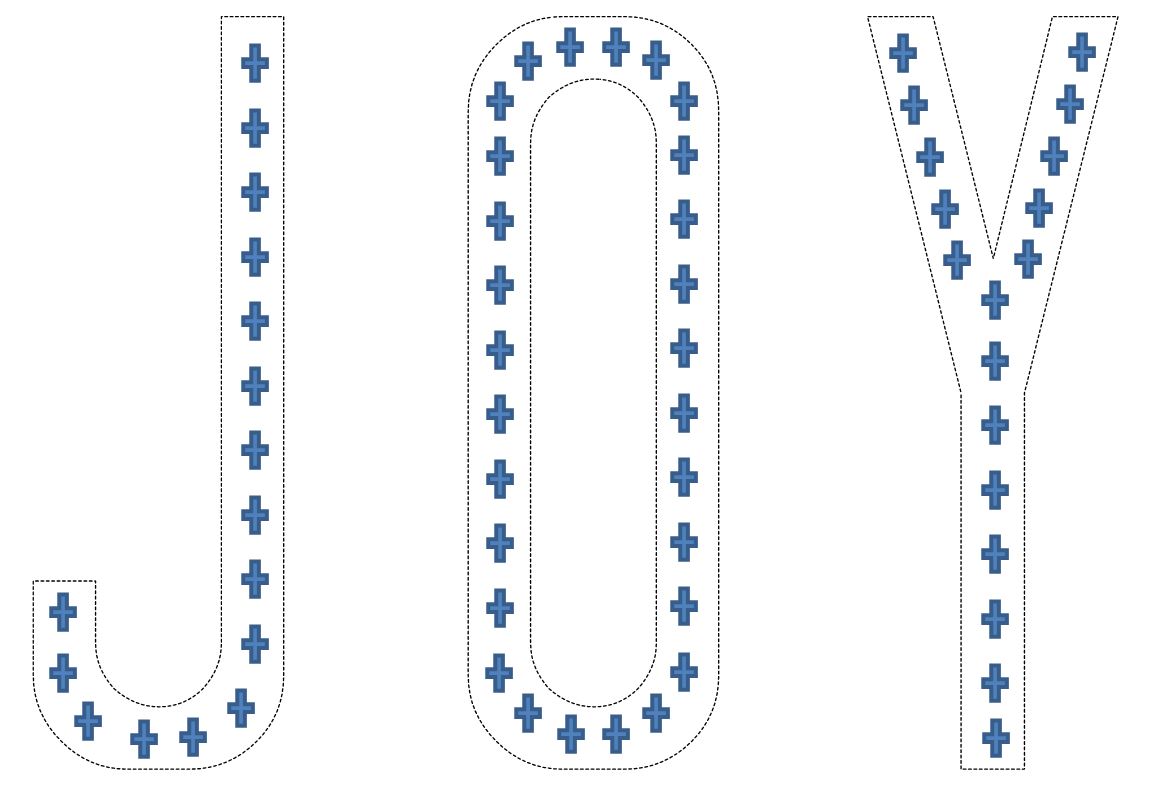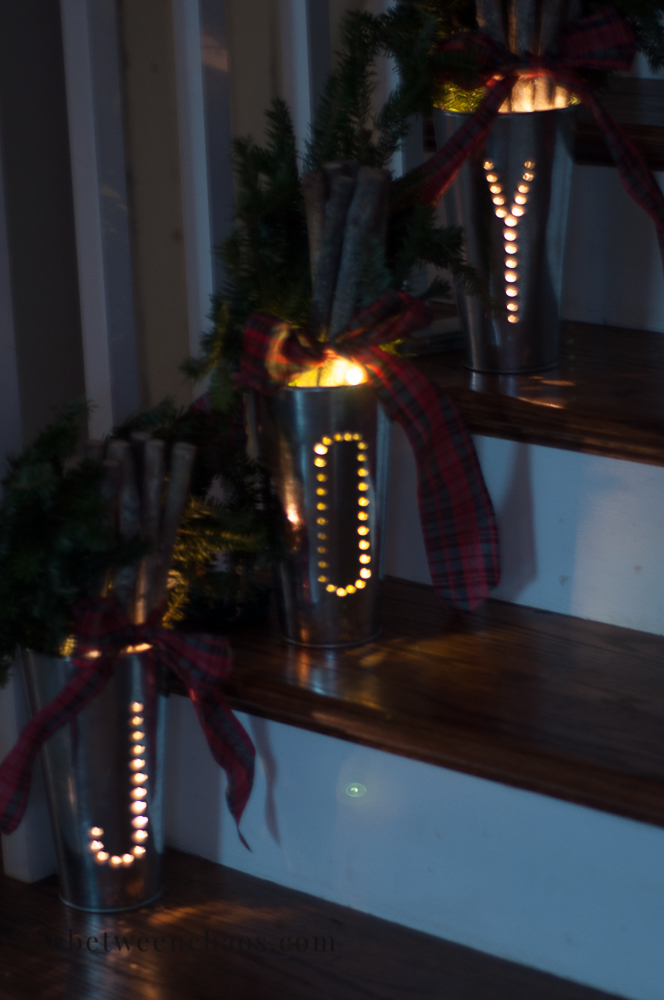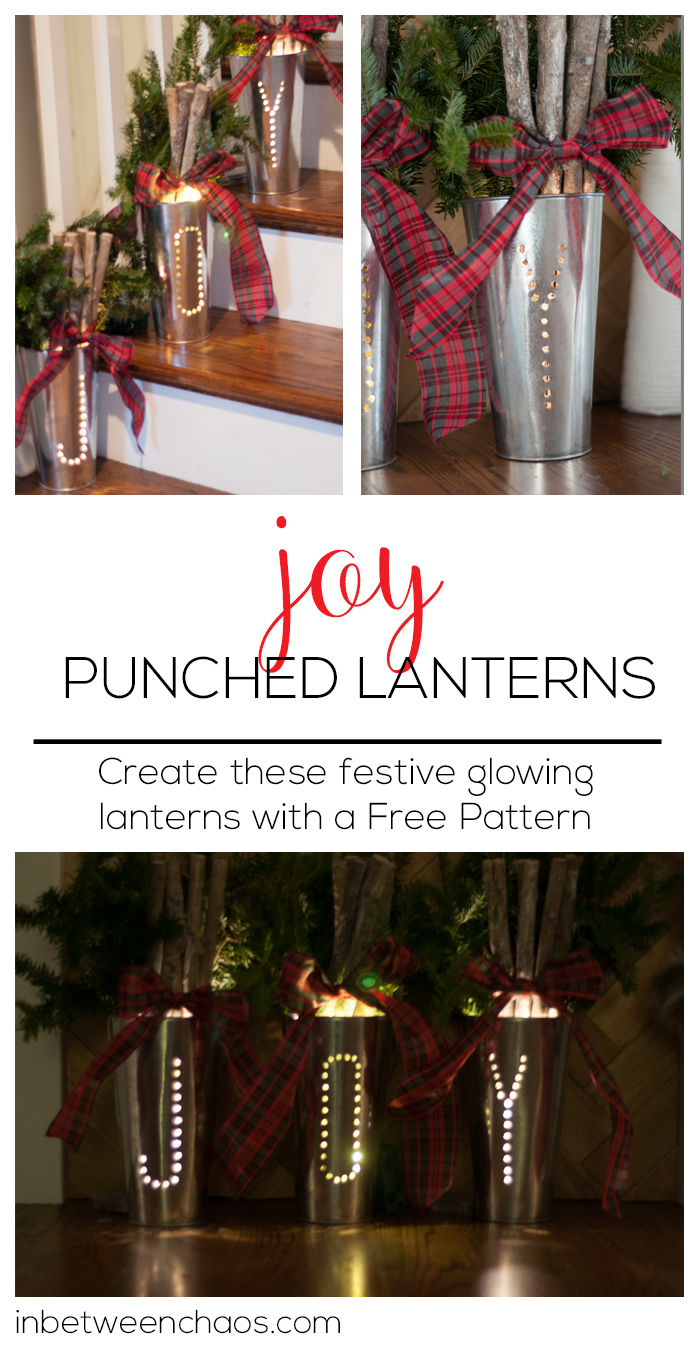 ---
This post contains affiliate links which cost you nothing but may give me a small commission to help support this fledgling blog. Thanks for stopping by!
-Marianne