One of the things I love most about flipping houses is the hunt!  I've always loved looking at houses for sale even when I wasn't looking for one, so now that I'm flipping, I'm loving being back in the market again.  I know I'm not the only one, so I thought I would share my hunt with you.  As I lead up to taking the keys on my next flip, here are a few that I checked out along the way.
---
I'm always on overload as we tour a house.  I'm checking out what's there now, what needs to be done, and what could be done.  I love imagining little features and changes we could make, and after going through this, I start getting a little attached.  I just can't help it.  And the cruddy part is that for most of these houses, I'll never get to see those ideas come to fruition.
This house came on the market when I was under contract on my last house. I didn't think it would last, especially after the settlement on my house got delayed by over 3 weeks.  And then right on the day we went to see it again, the price was lowered.  Yay for us, but it also renewed interest in the house for others.
This house had a lot of pluses for me, including it being rather close to my own. The exterior had few issues.  Much of the flooring downstairs would have been kept.  And all of the carpet was already ripped out.  We really could have gone in and starting digging right into the big projects… the baths and kitchen.
With some fresh paint, new fixtures and some landscaping, the front had a lot of potential for some nice curb appeal.
The biggest problems: aluminum wiring, termite damage to an unknown extent, and some leak damage in the kitchen.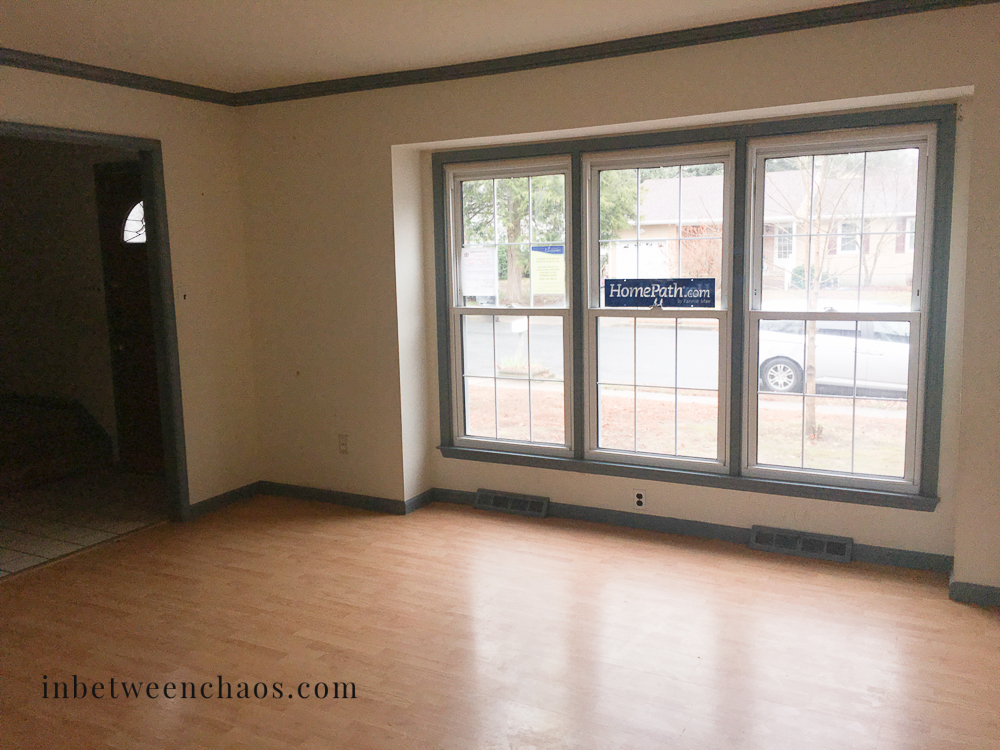 I put in an offer the very night I settled on my previous flip house, but we were immediately asked to bring highest and best. I guess the price reduction worked…for them! I still had my offer on the table when the next sheriff sale date came, so I withdrew my offer. Unfortunately, the sheriff sale wasn't fruitful either.
Hope you enjoyed this little tour! Next week I'll show you another flip I checked out.