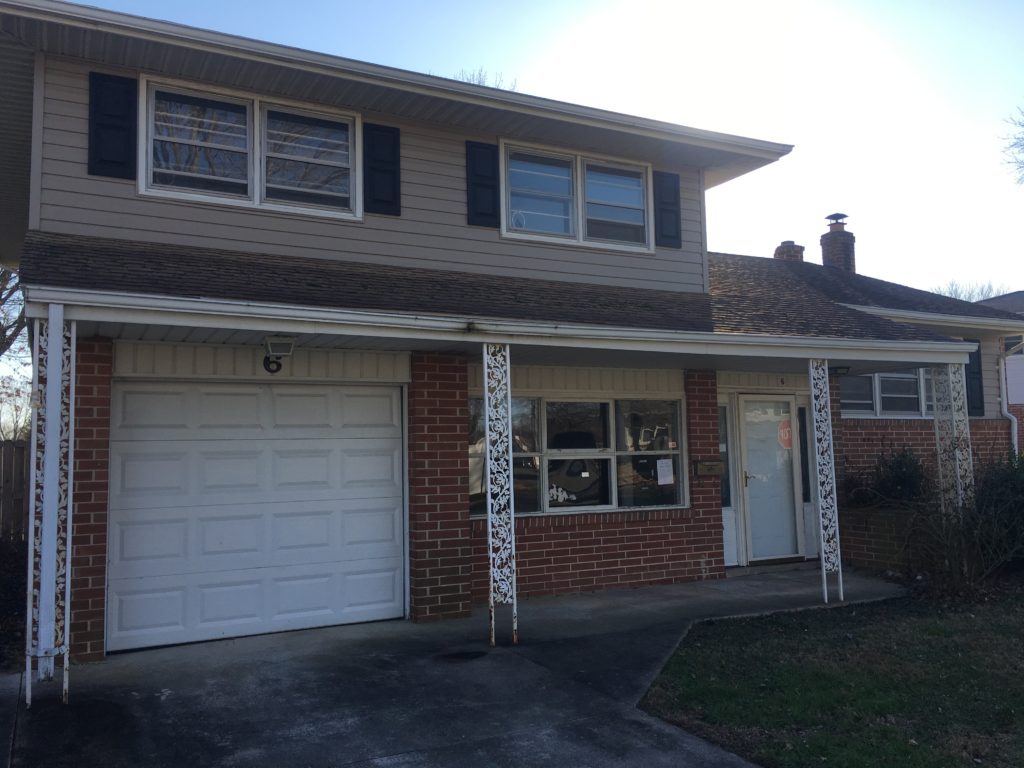 Of all the houses I toured, I liked the interior of this the most.  It was a split level, which gave the whole first floor a  very open feel. And the first floor was flooded with light.
Though the price seemed high, the pictures showed a recently remodeled kitchen. So we thought the numbers could still work.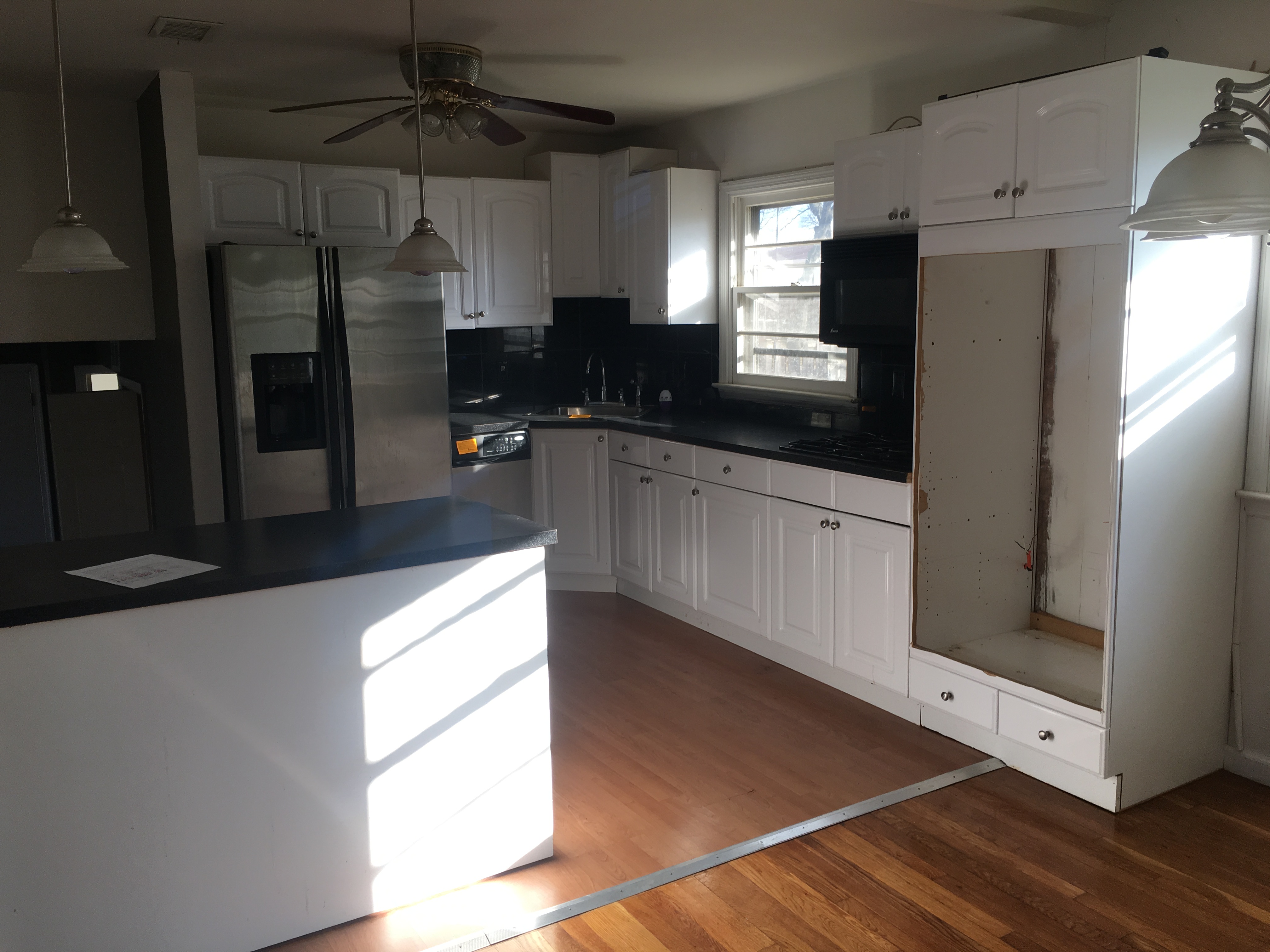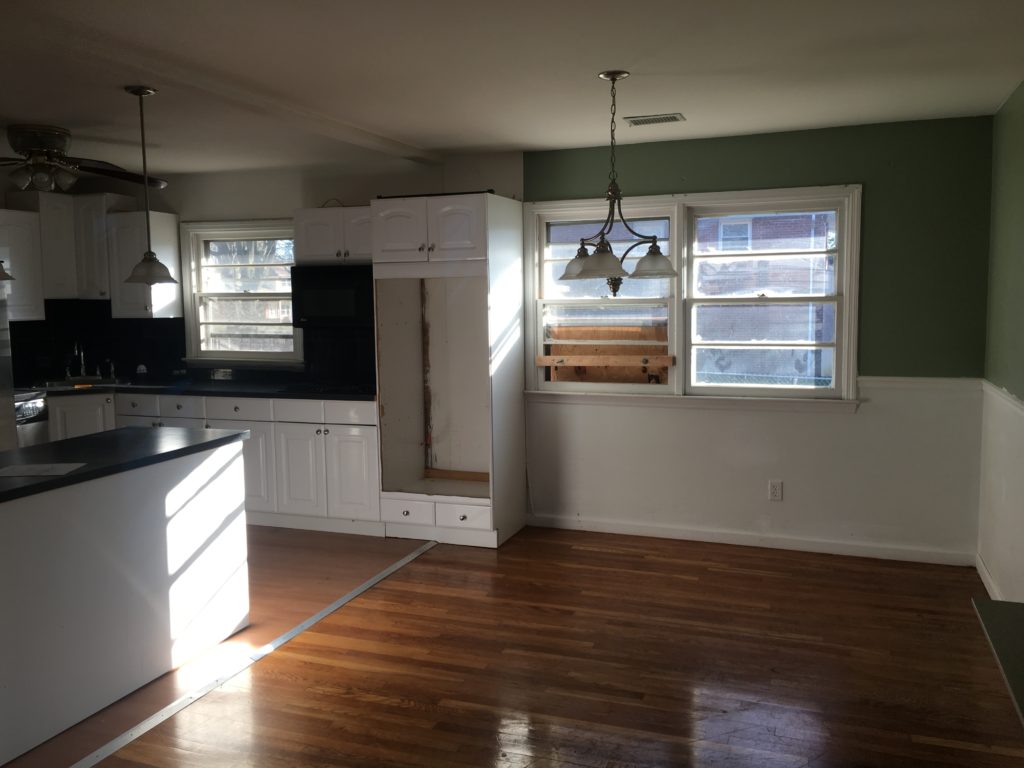 Unfortunately, the pictures didn't do the house justice… in terms of work needed. The kitchen was decent, but the wall oven cabinet was damaged, and the appliances were not great.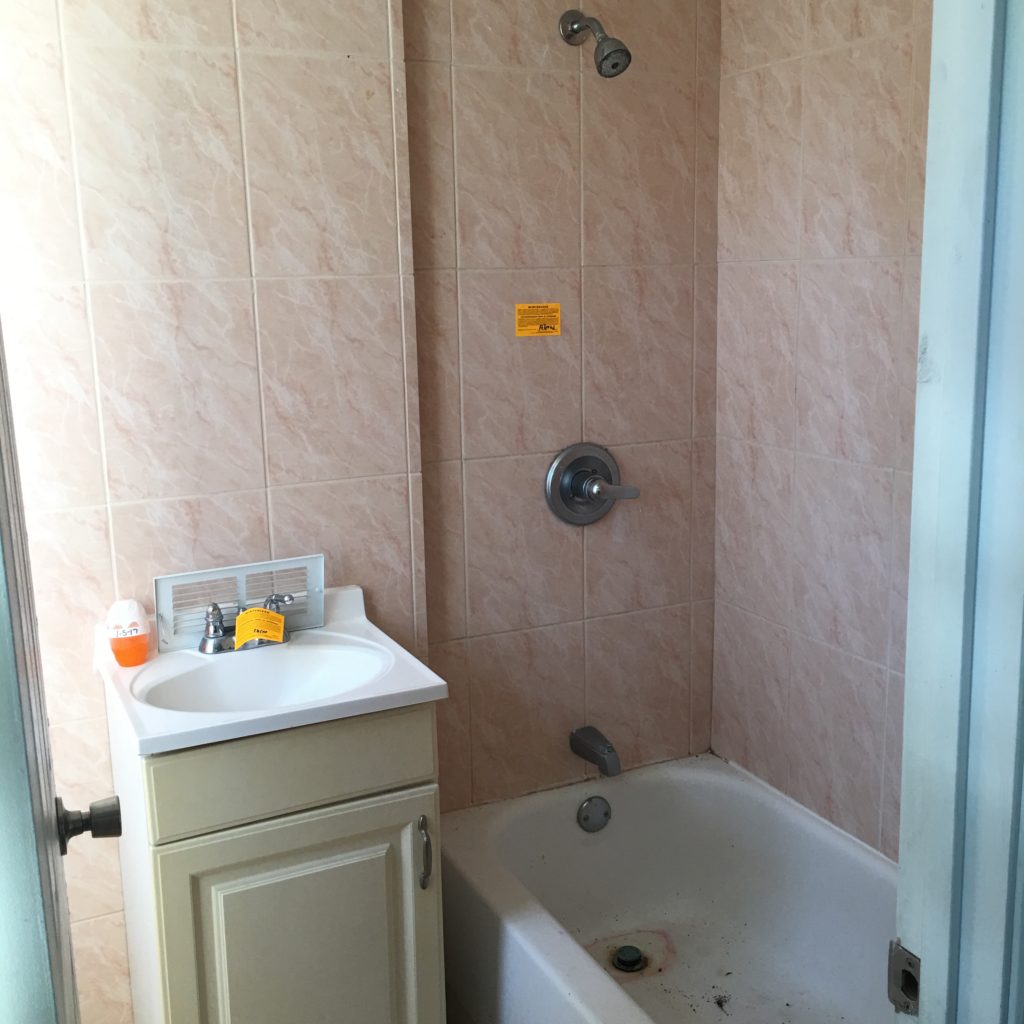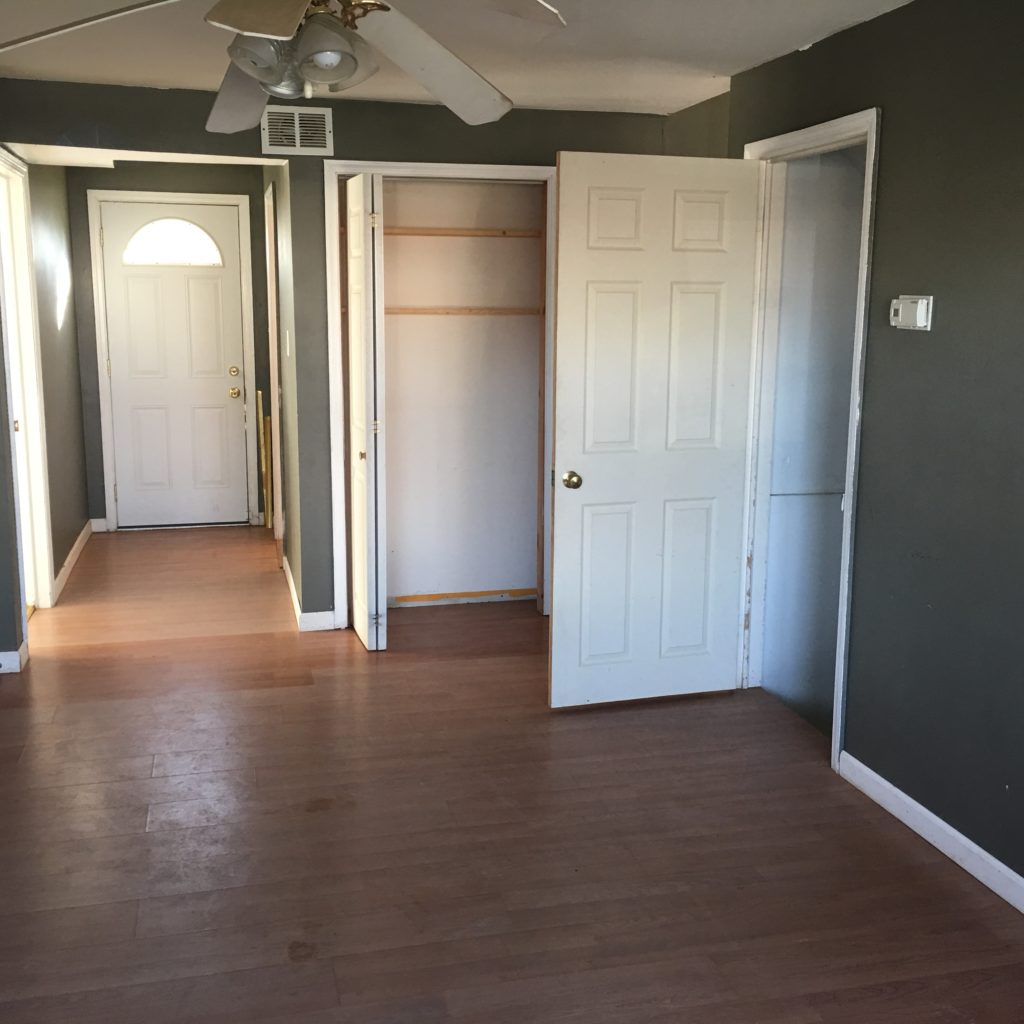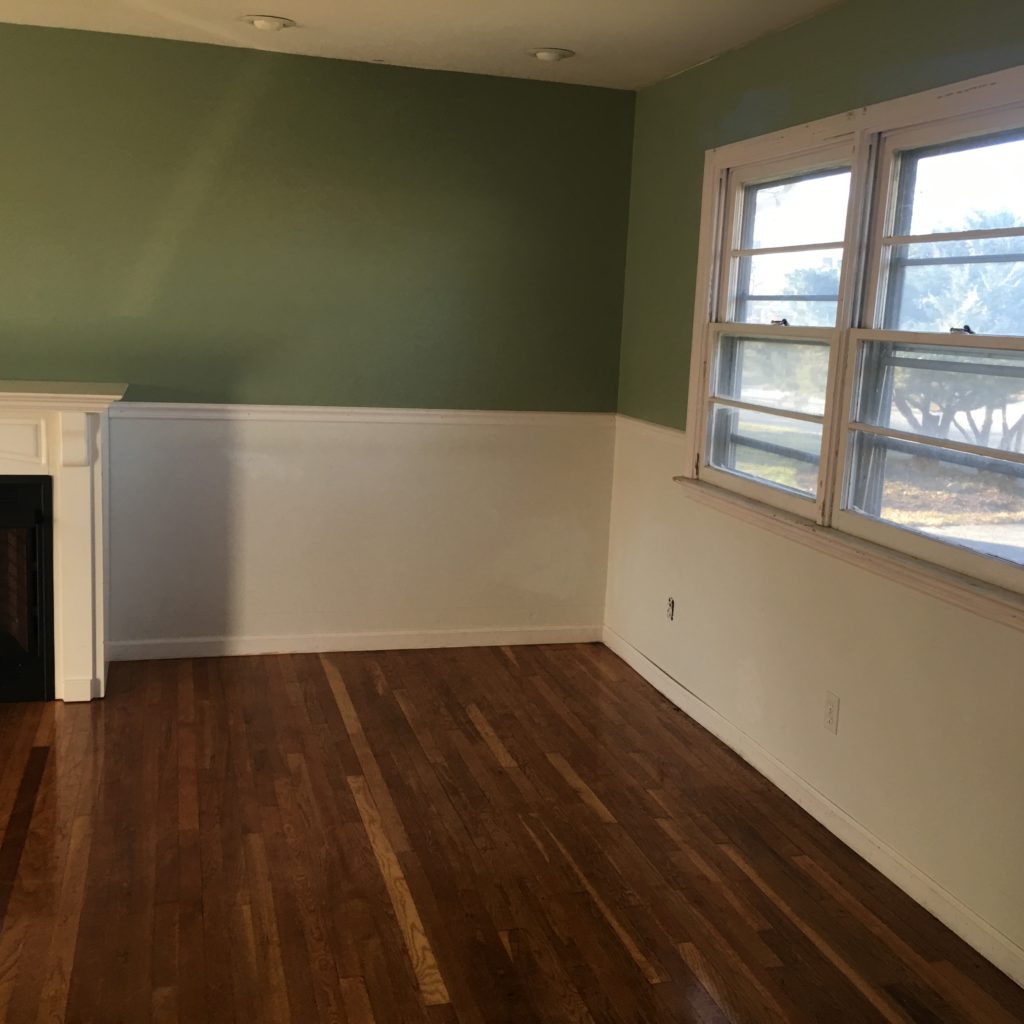 We also felt we would need to replace all of the windows and that there would be a lot of electrical work needed (check out the master ceiling below!). And we haven't even broached the subject of the master itself.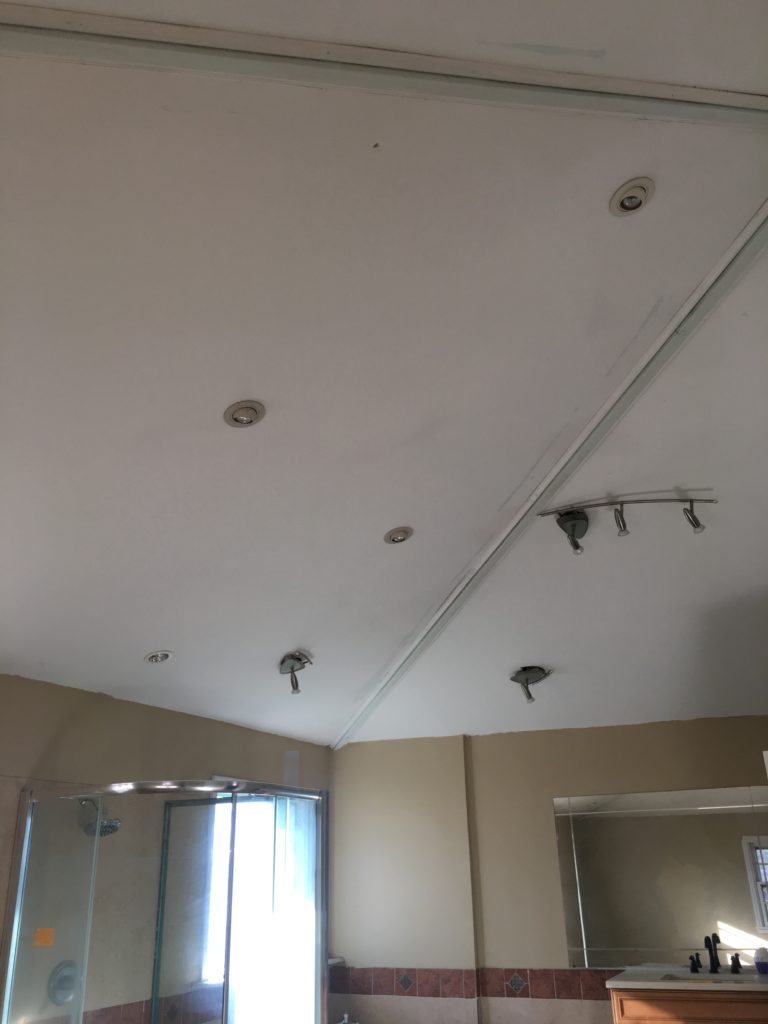 Why you ask? Well because the master bath was completely open to the master bedroom. Now, I've seen this done before in much more appealing ways. But the biggest thing I couldn't get over was that you would have to step out of your shower onto the bedroom carpet. Yikes. There was tile to be ripped out, and huge step to contend with…. ahh never mind, this house just wasn't for me!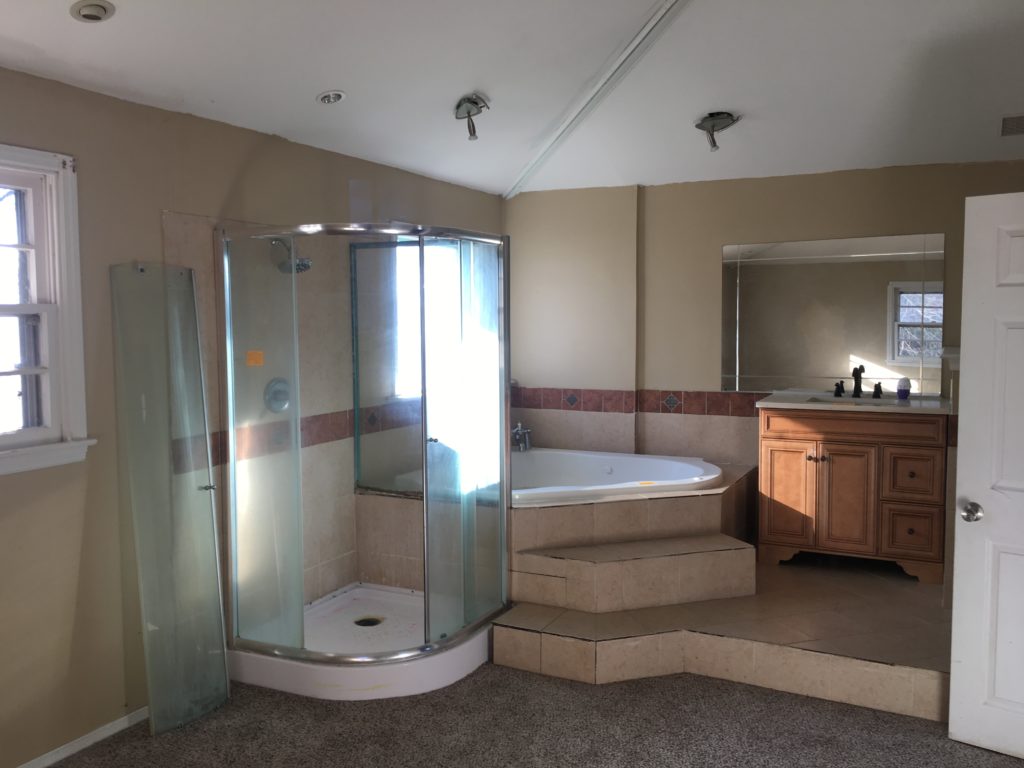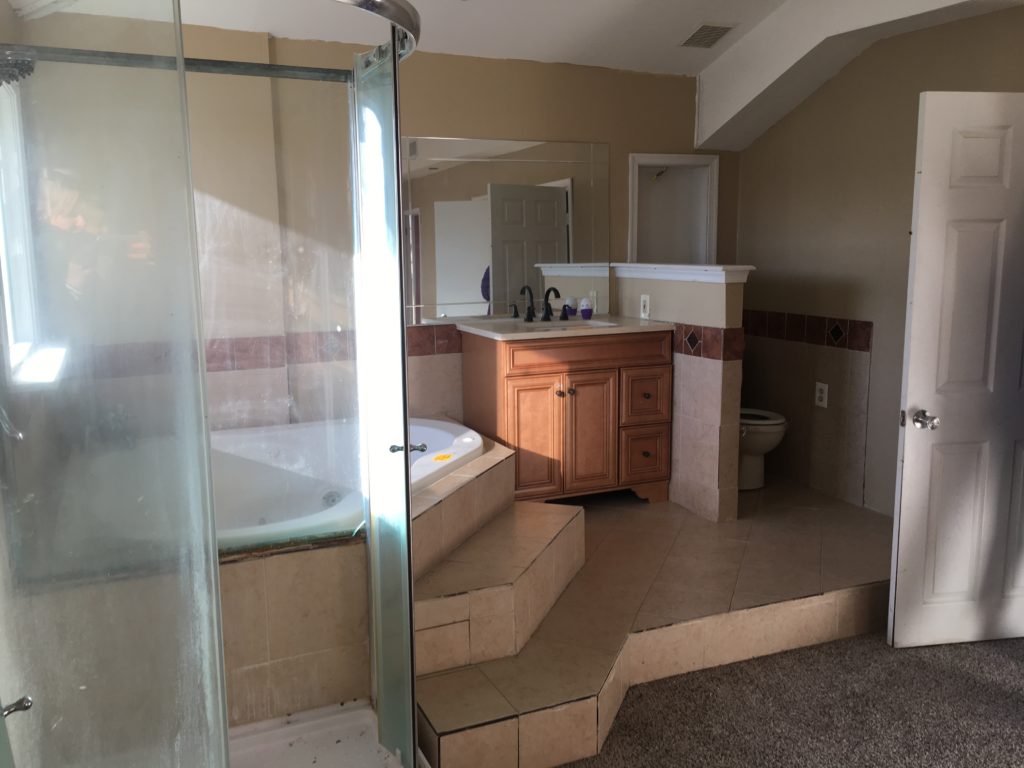 I hope you've enjoyed sharing in my flip house search.  The next house I share will be the one I purchased (I haven't even seen it yet!)