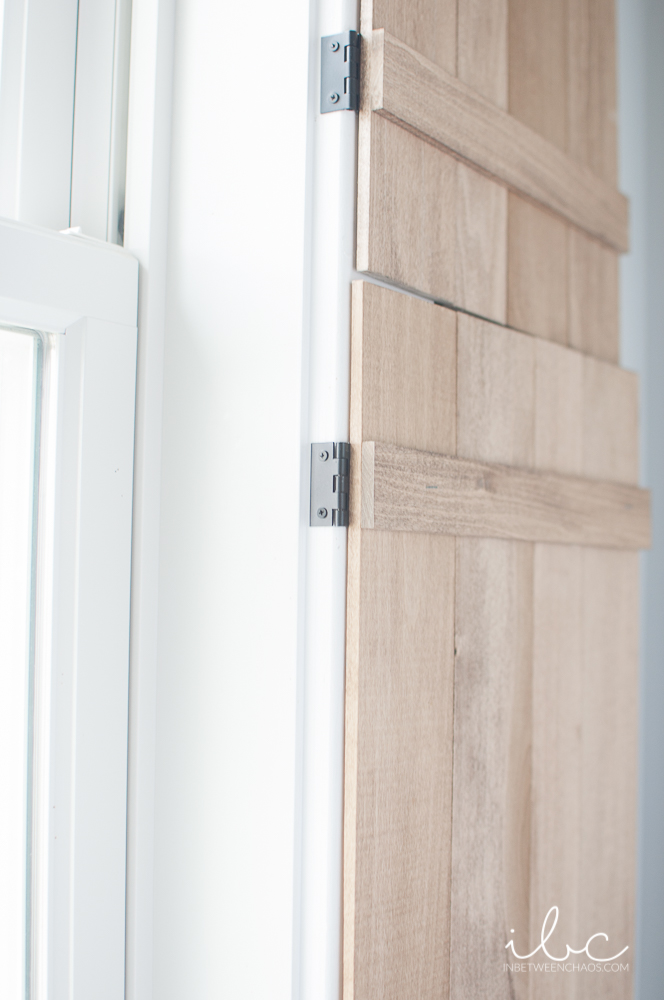 It's time for another bathroom project!  These shutters easily provide privacy when needed, but can still stay open and let in the light.
These are super easy to make, especially with proper planning.  Take a good look at your window and trim, and take a trip to the hardware store to look at hinges.  I brought my hinges home to visualize where they would go and how they would attach, which was very helpful for me to imagine how they would work, including how much space to allow for the thickness of the hinge itself.  The hinges were about 1/8″ thick, and I planned for 1/8″ gap in between the two shutters.  The total width of my window is 26 3/8″, so I made each shutter 13″ wide.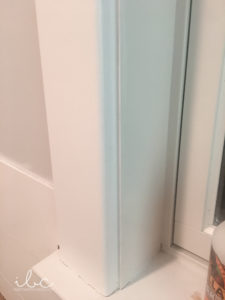 The next trick was figuring out what board combination would equal 13″.   All of my boards are 1/4″ thick. I used 3  4″ boards (actual width 3.5″) and 1 3″ board (actual width 2.5″).  This landed me right at 13″.  In the boards I used, there are also 2″ widths (actual 1 1/2″) and 6″ widths (5.5″).  You can also gain a little play by leaving a little space in between your boards without really sacrificing any privacy.  And now the hard part is done!  The assembly is easy breezy 🙂
Steps:
 The craft boards I use are already quite smooth, so I do just a quick sand.
Stain the boards.  You can do this at the end, but I find it much easier to just do it in the beginning.  I used this technique to stain my boards, wetting them first.
Cut down your boards to the correct lengths, then touch up the stain on your fresh cuts.
Cut down your stiles by 1/8″, then inset the stile by 1/8″ on the side that will have the hinge.  This will allow the shutter to close completely. Notice in my pictures that I did not do this… live and learn!


Lay out the vertical pieces, keeping them square, then attach the stiles with glue and staples, if desired.
I attached my hinges to the back of the shutter where I could screw through the shutter and into the stile. Here are hinges very similar to those that I used.
 
I then screwed the other side of the hinge into the side of the window trim.
Hang them and admire!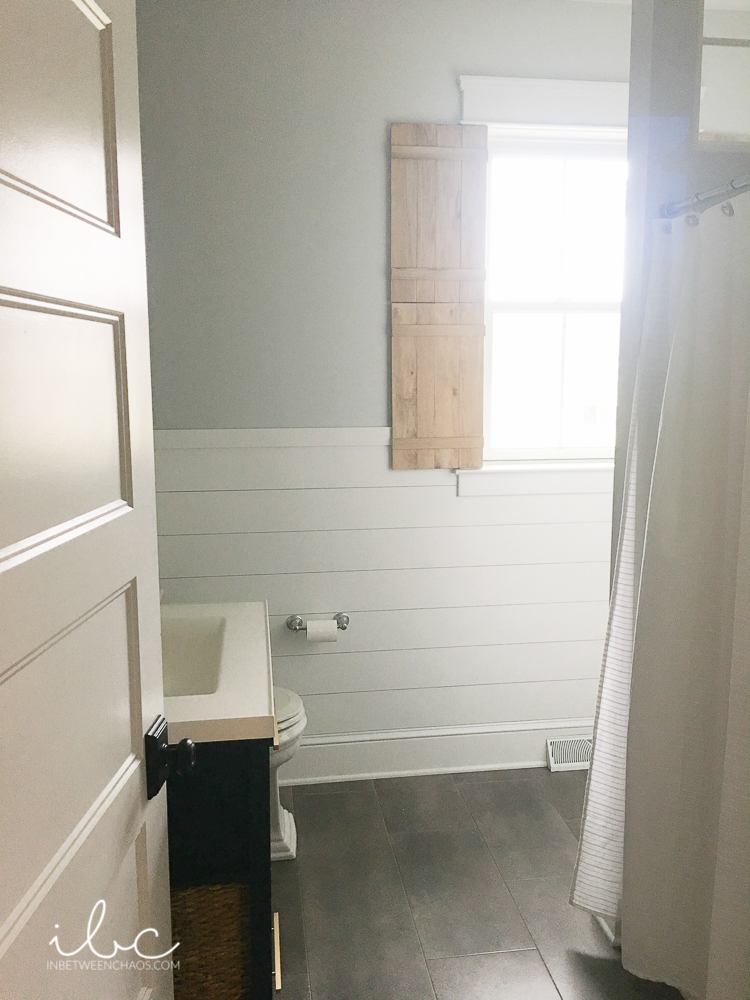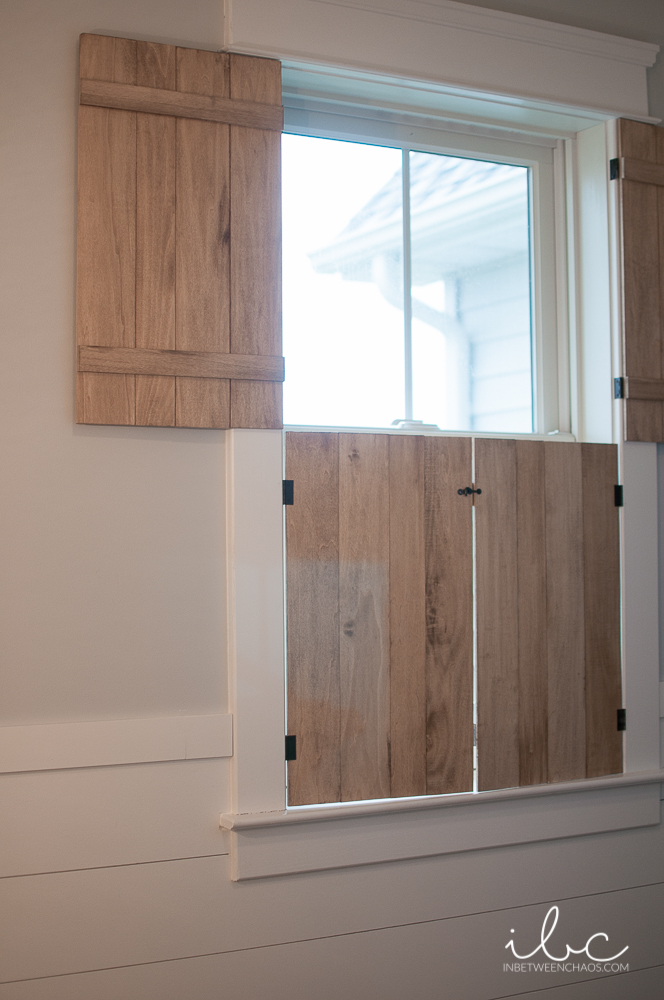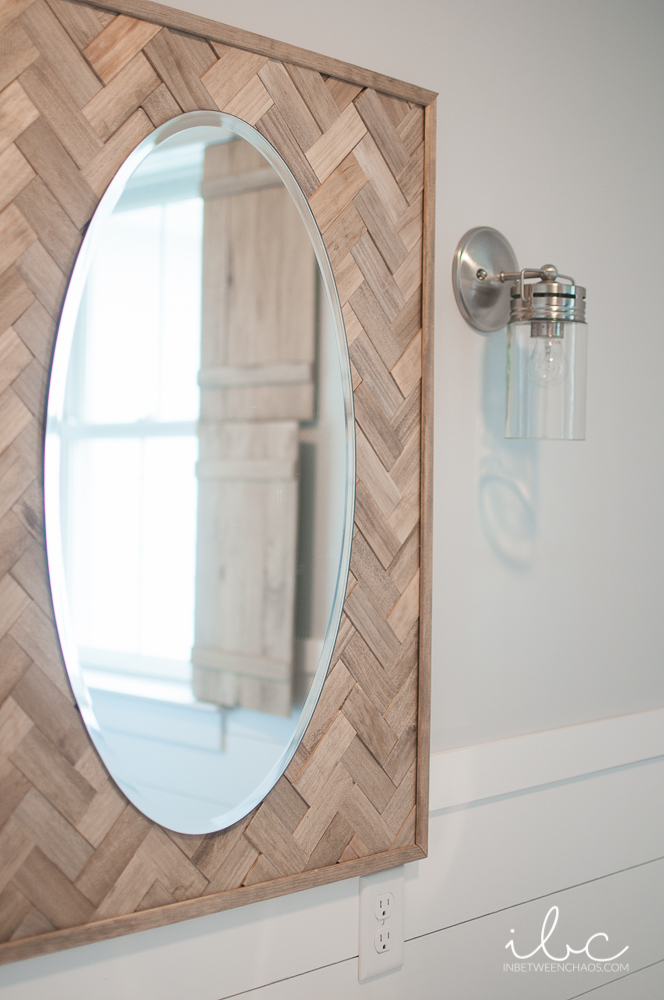 Check out the full bath reveal here!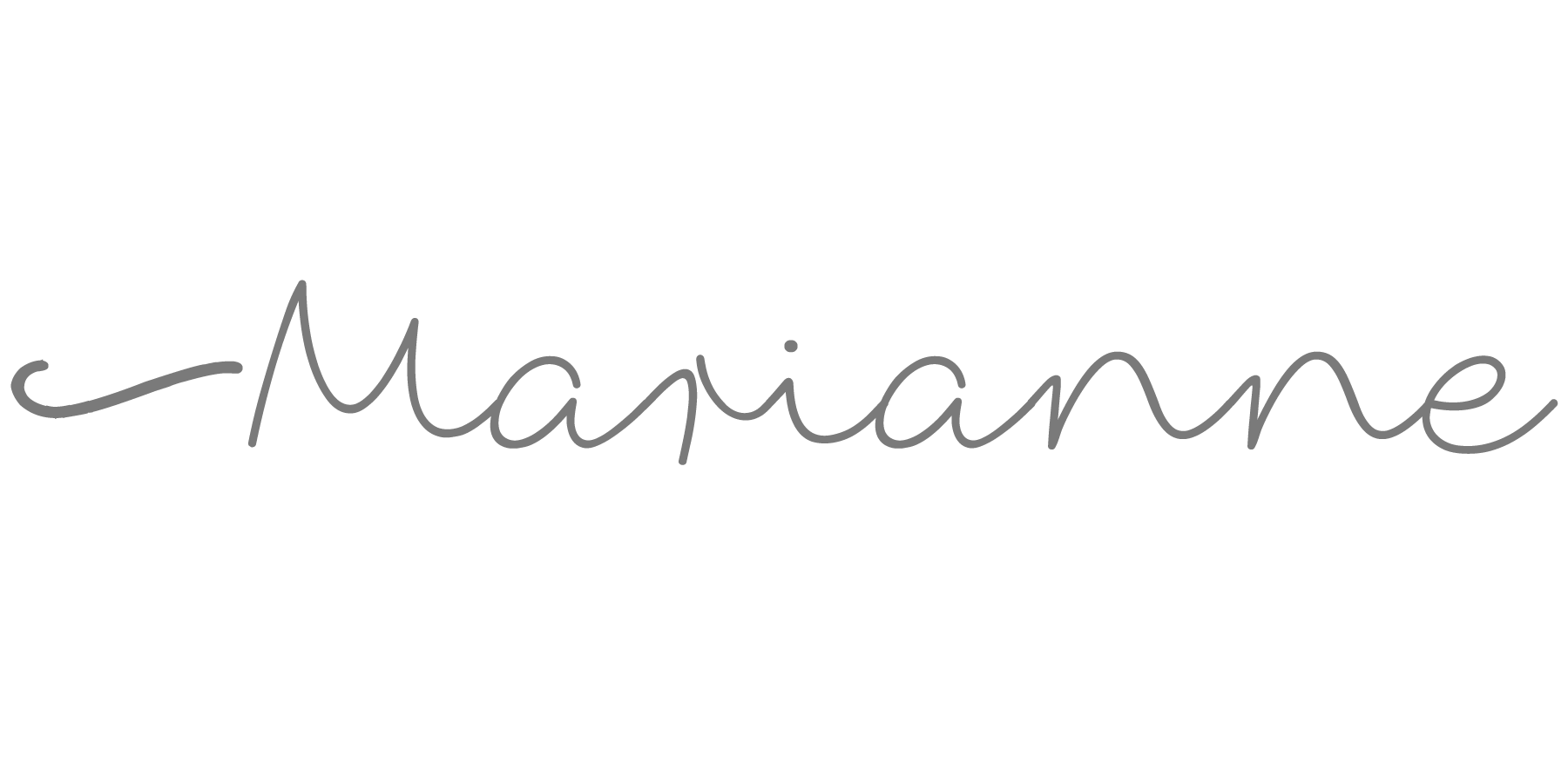 ---
This post may contain affiliate links, which cost you nothing but help to support my blog.  Thank you for stopping by!