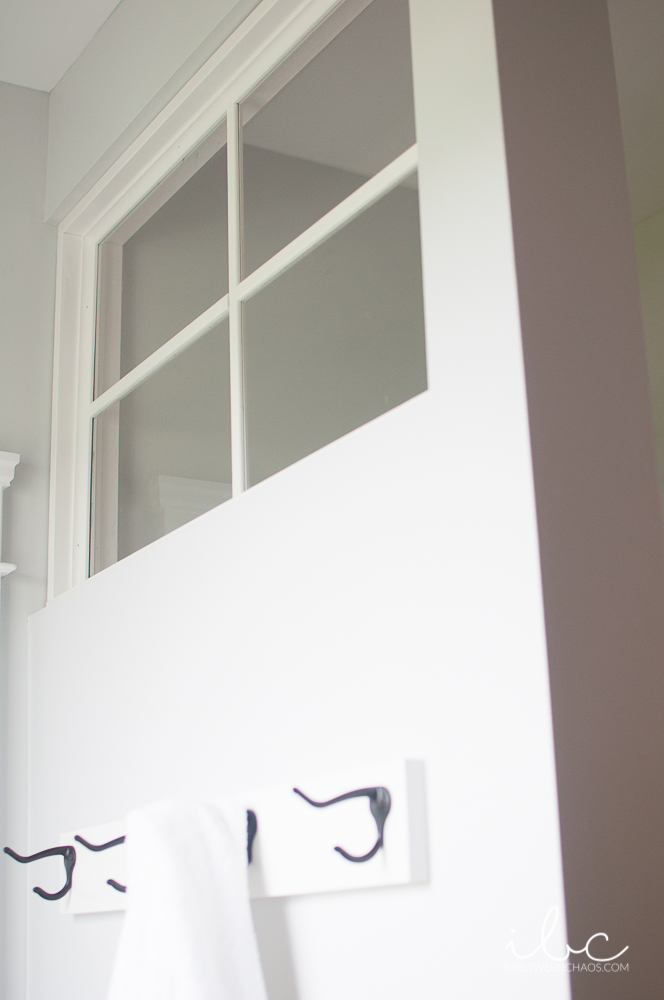 I have lots of love for transoms. I know, who doesn't, right? When we built our downstairs bath, we added an opening in the shower wall to help let in more light. But it was always a little…. blah. I could never put my finger on it, but it didn't strike my fancy.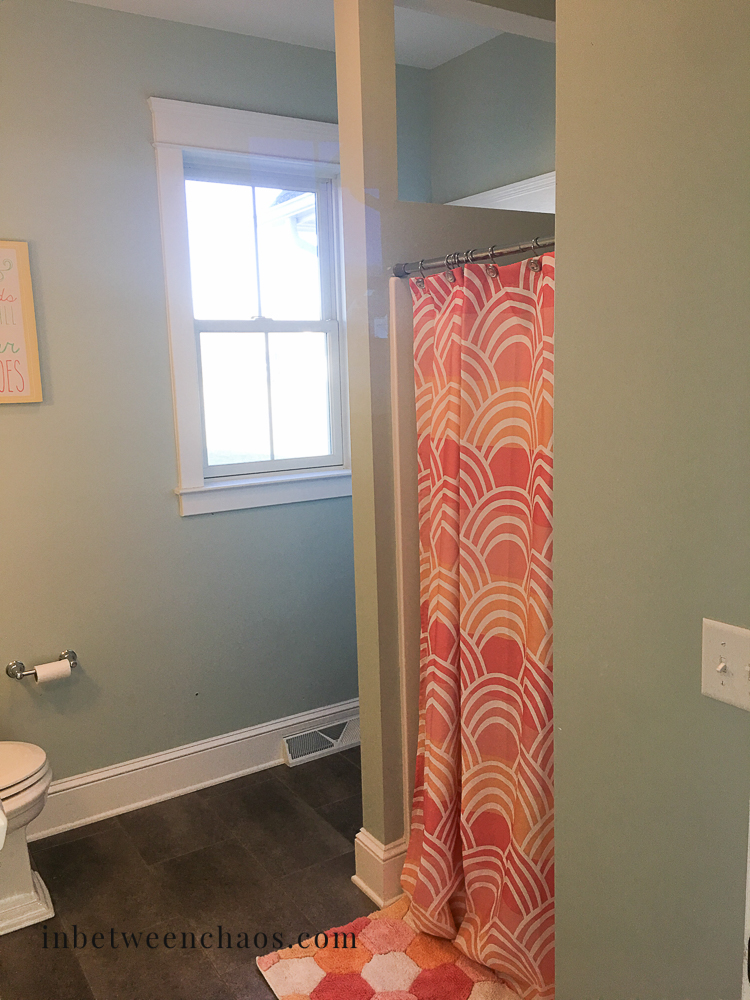 So with the bath refresh I just completed (check it out here!), I decided I wanted to trim it out a bit. And then I thought, why not add a transom?!
I began with a simple frame of 1x4s, joined together with pocket screws on the outside.  I dry fit the frame, and it was quite snug.  I wanted it to be snug to be secure, but I was also worried about trying to shove a piece of non-tempered glass into the opening.  I could foresee it shattering with glass pieces raining down on me.  So I decided I would not add the glass until after the frame was in place.
Once I built the frame, I cut the trim for both sides of the glass to fit snugly. In the picture below, I was dry-fitting the trim inside the frame. I then set one side in place, securing with trim nails, and pulled back out the 4 pieces on the other side for painting.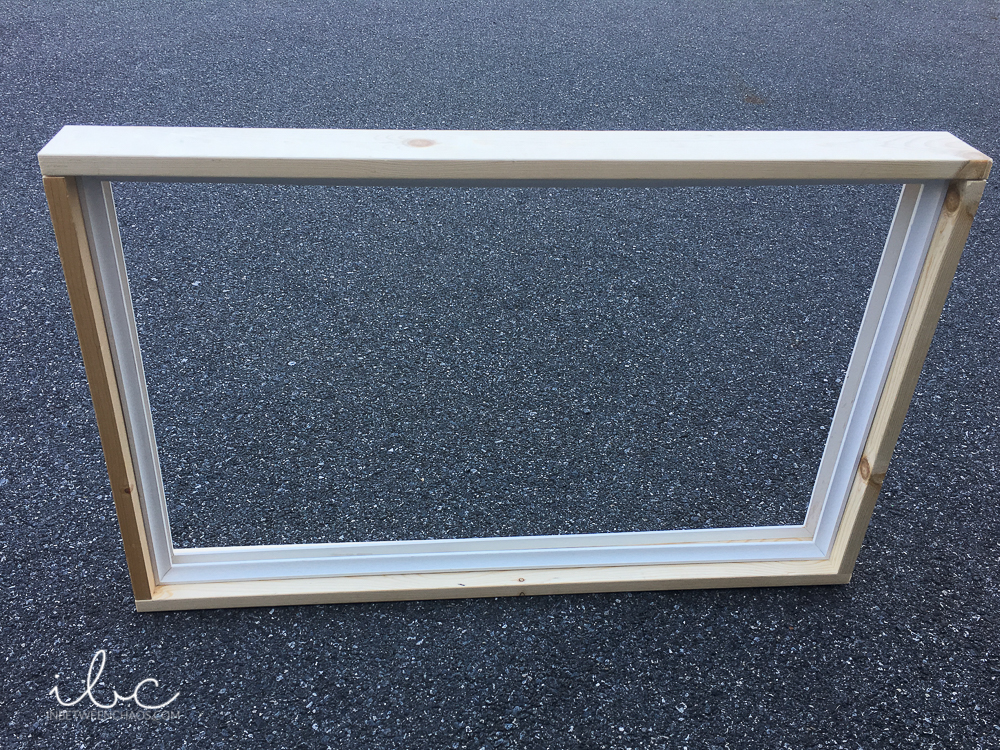 Once painted, I pushed the entire frame into the opening.
I purchased my glass at Lowe's, sizing it about 1/4″ less in length and width than the frame. They will cut it for free. I used clear adhesive (shown below – buy it here) to attach the glass snugly against the trim already in place. I then slid in the trim for the other side, securing with more adhesive. Hold in place with painters tape while the adhesive dries, if necessary. Because the trim fit so snugly, I didn't have to secure it.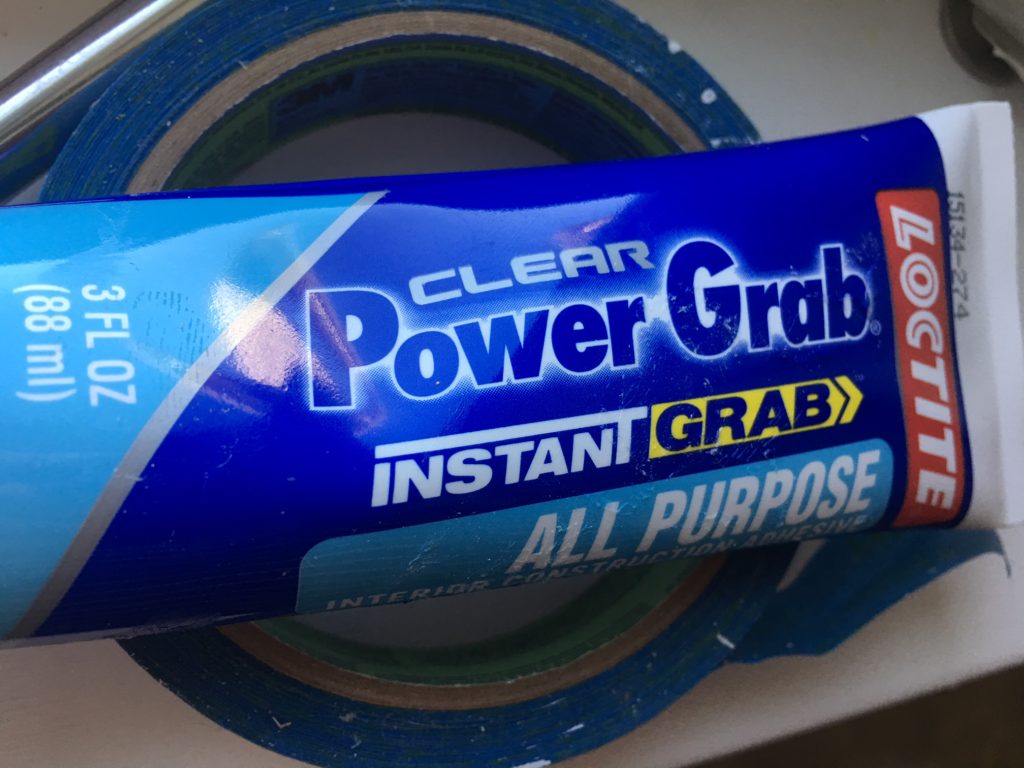 Once in place, I cut simple flat trim to make a cross which I again attached with adhesive. The adhesive takes 24 hours to dry, so I secured with painters tape.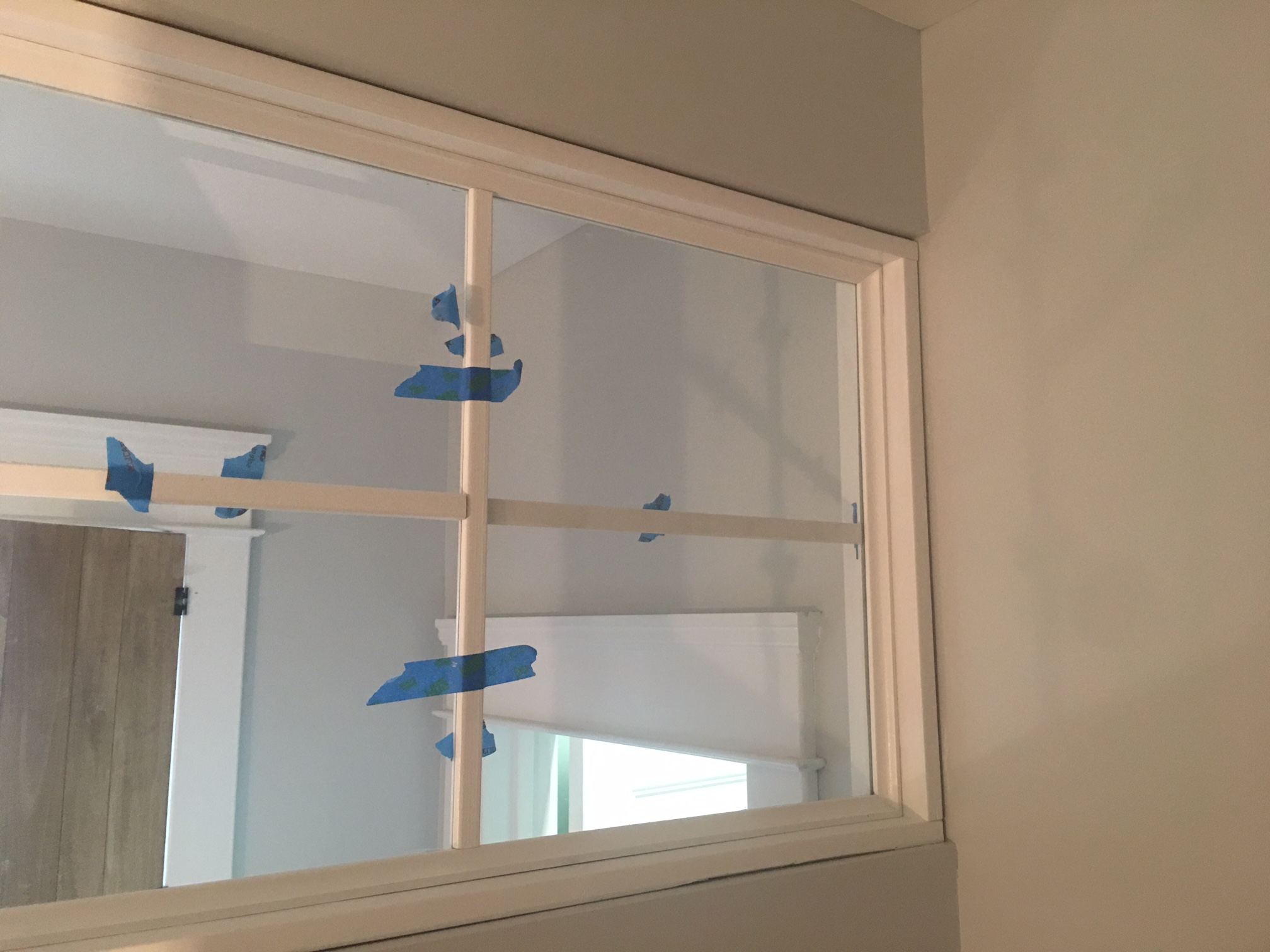 And done!  It has added a ton of character.  Now the opening feels like it is supposed to be there!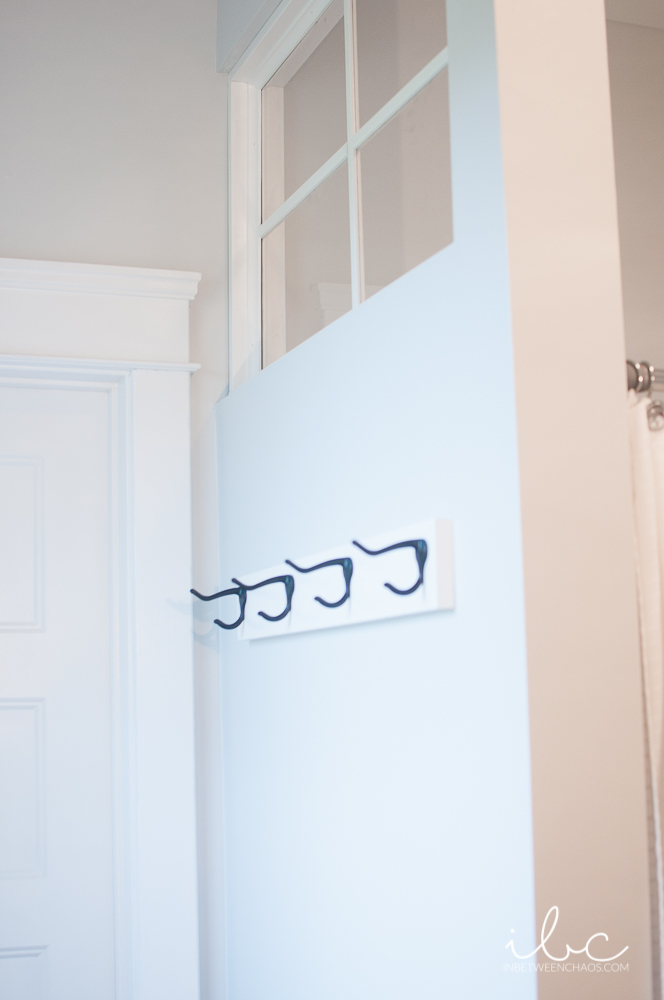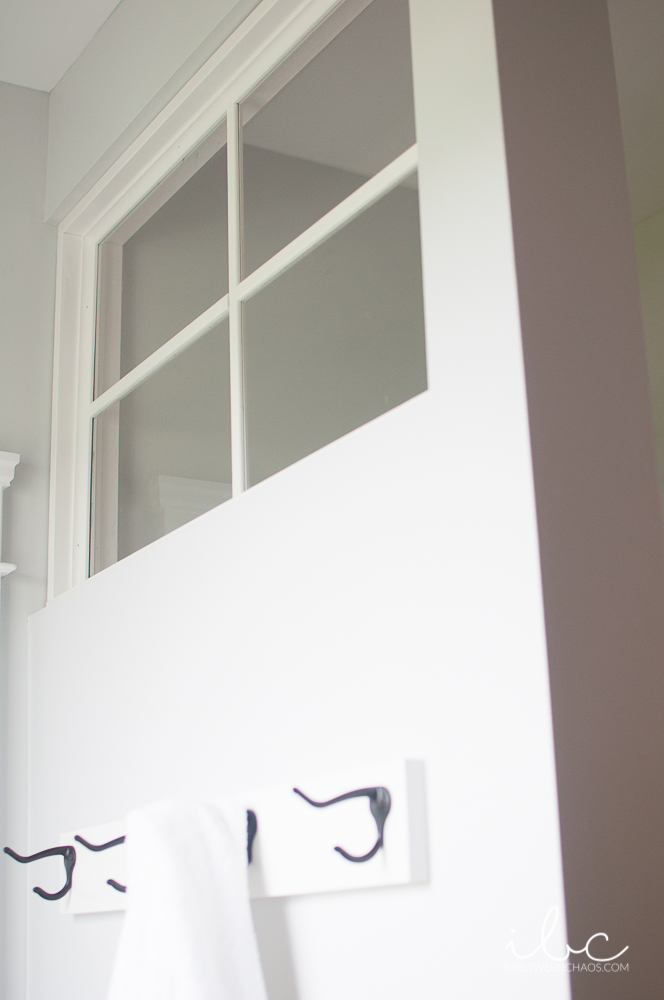 Do you have any spots in your house for a transom?  Or maybe a blank wall that needs a hole punched in it? 😉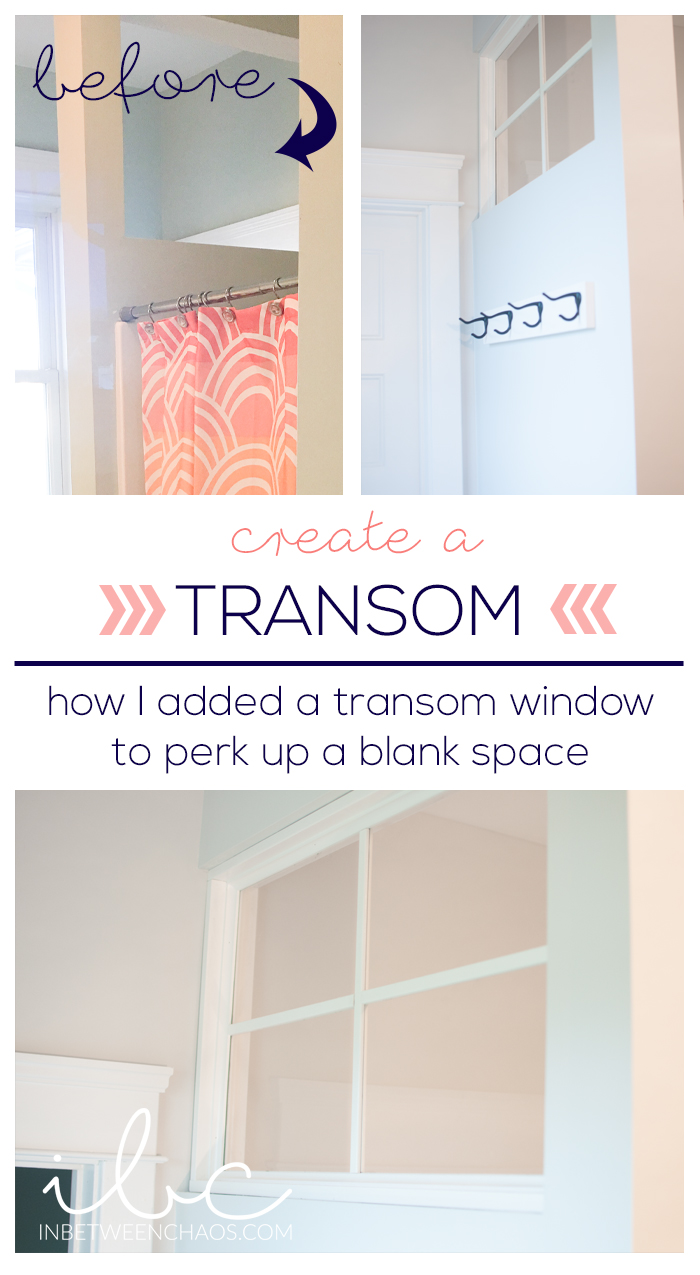 ---
This post contains affiliate links, which cost you nothing, but may pay me a small commission to help support my blog.  Thanks for stopping by!