We have turned a corner and can see this house coming together!  The backsplash just went up, and the flooring is mostly complete.  We are getting the last of the plumbing fixtures in, and there are still some light fixtures to go up.
Bathroom
But in the bathroom, things have gone askew 🙁  Here was my vision for the bathroom.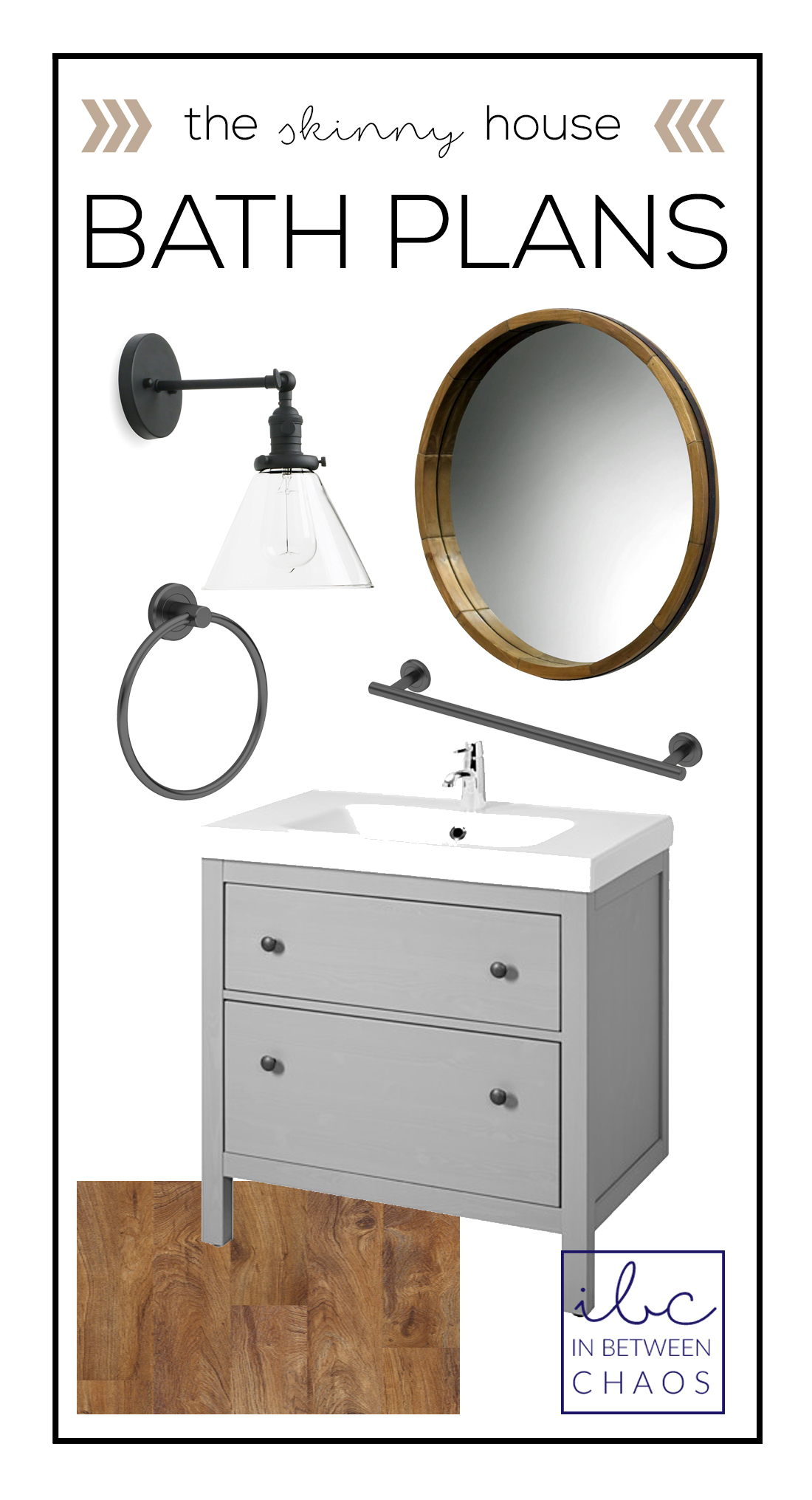 I really liked the clean simplicity of the dresser-look vanity as well as the gray with the medium wood tones. I assumed the vanity, like most vanities with this look, would have drawers that would fit around the plumbing. I was wrong. My husband can mark this time down as the one and only. 😉
Now, we are closing in and need to find a quick replacement, as in something I can have at the house very soon. I found these at Lowe's, and although the beaded look isn't what I'm looking for, they are the right size, the right color, and the very right price.  They also come with a mirror, so I'm probably going to forego being silly and just use the matching mirror in place of the wood barrel mirror. I'm not pouting as I write this.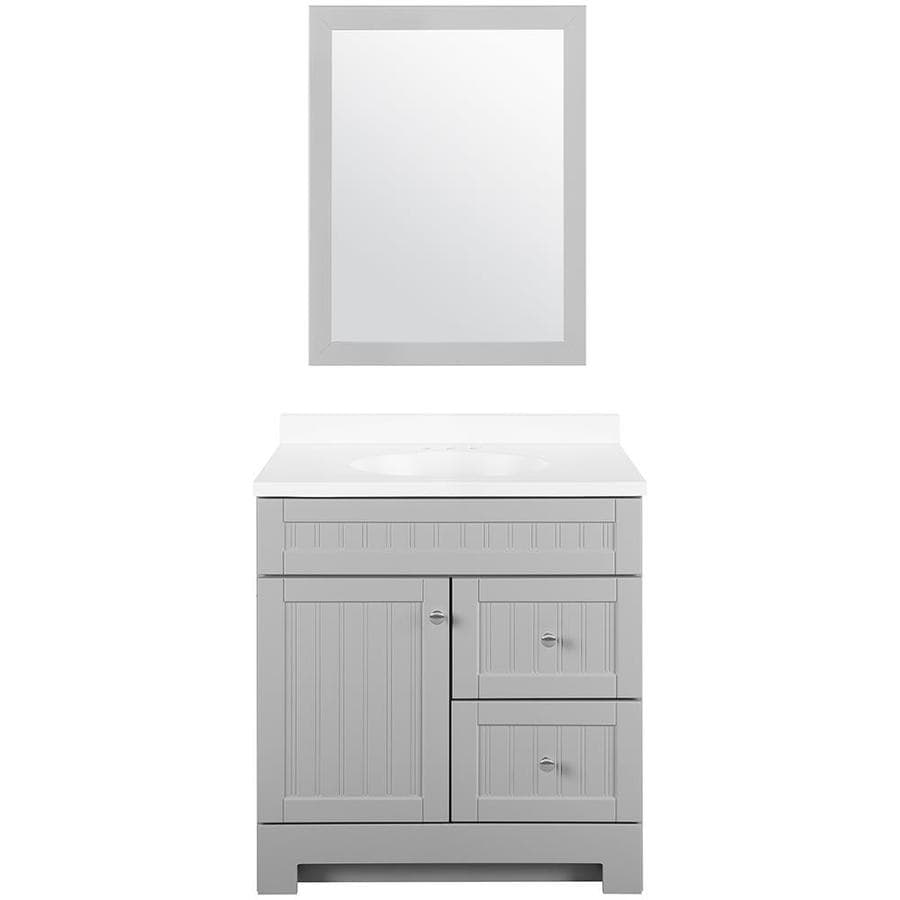 But the show must go on. And on it's going. I've planked most of the vanity wall. Now we need to get the sinks so that we can install the lights. Then I will be able to finish the planking. Another big mile marker… a working toilet! That's always a nice sight at a job… especially when I bring the kids.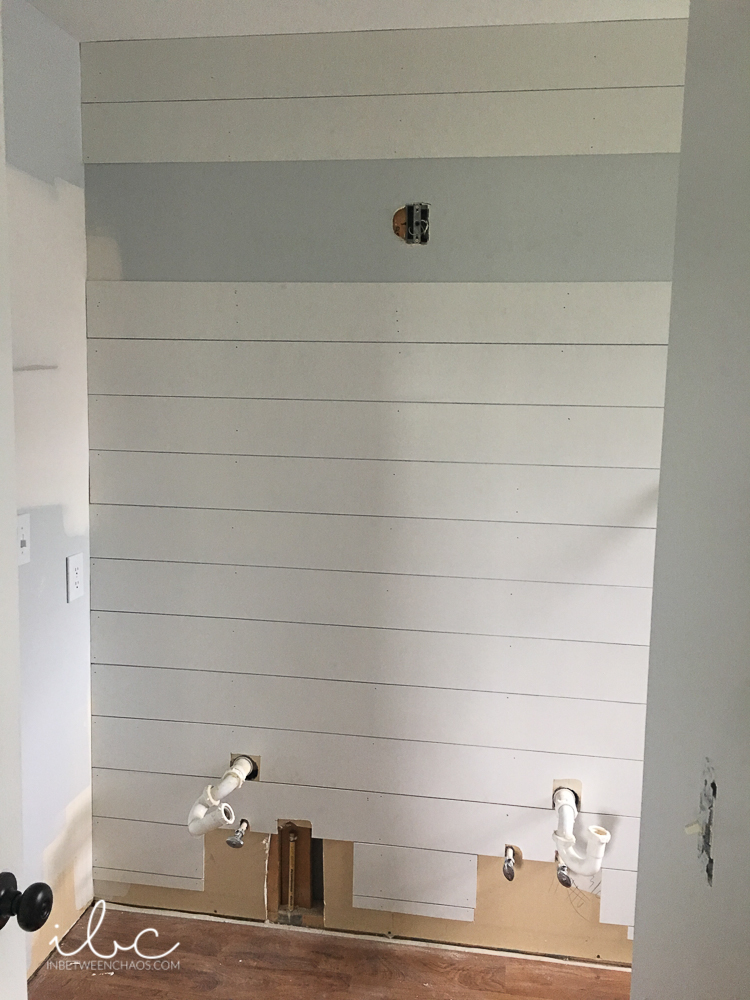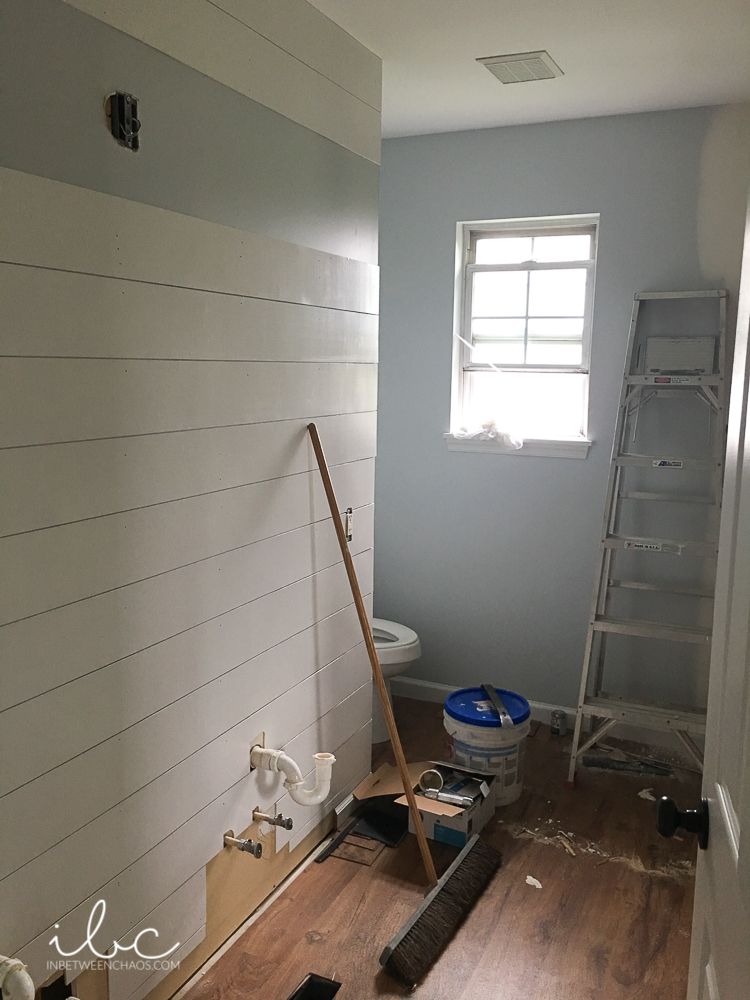 Kitchen
I finished waxing the kitchen cabinets and getting just about all of the hardware on. I'm becoming a big fan of Briwax! We are adding a couple of shelves just above the tile to the right side of the window to help balance the cabinets on the other side. I've also planked the back and side of the peninsula.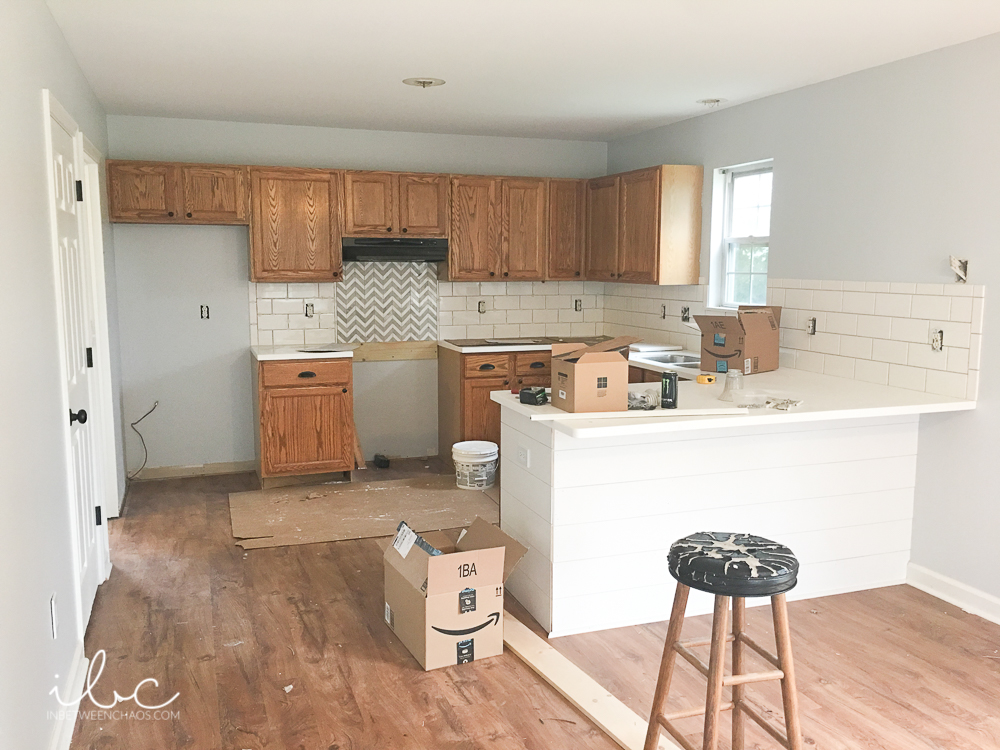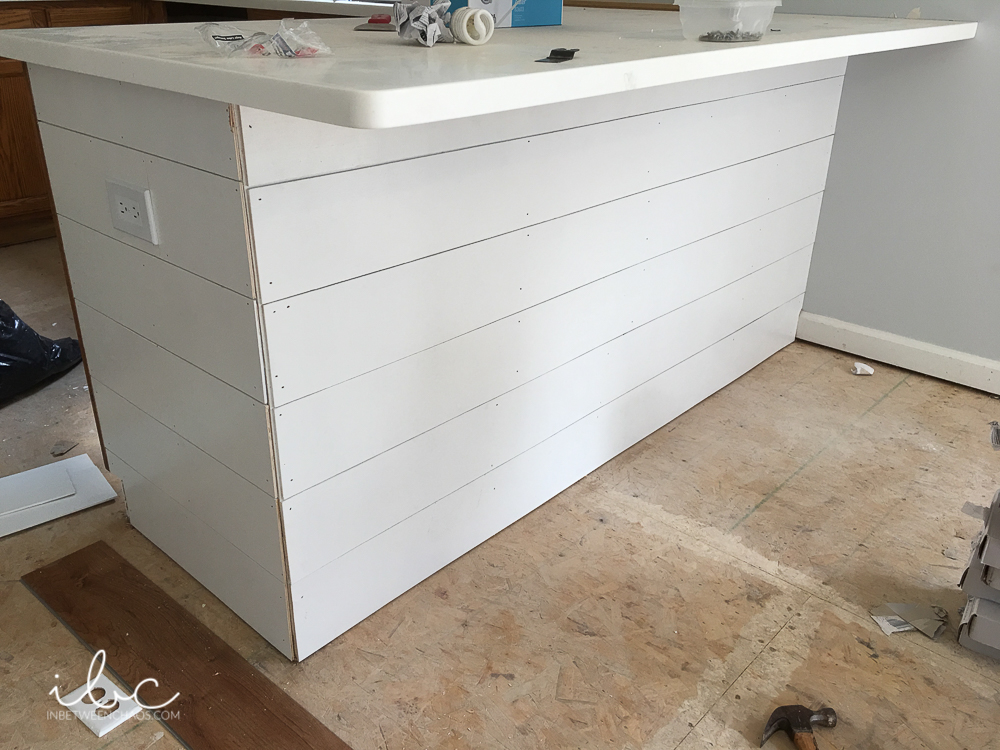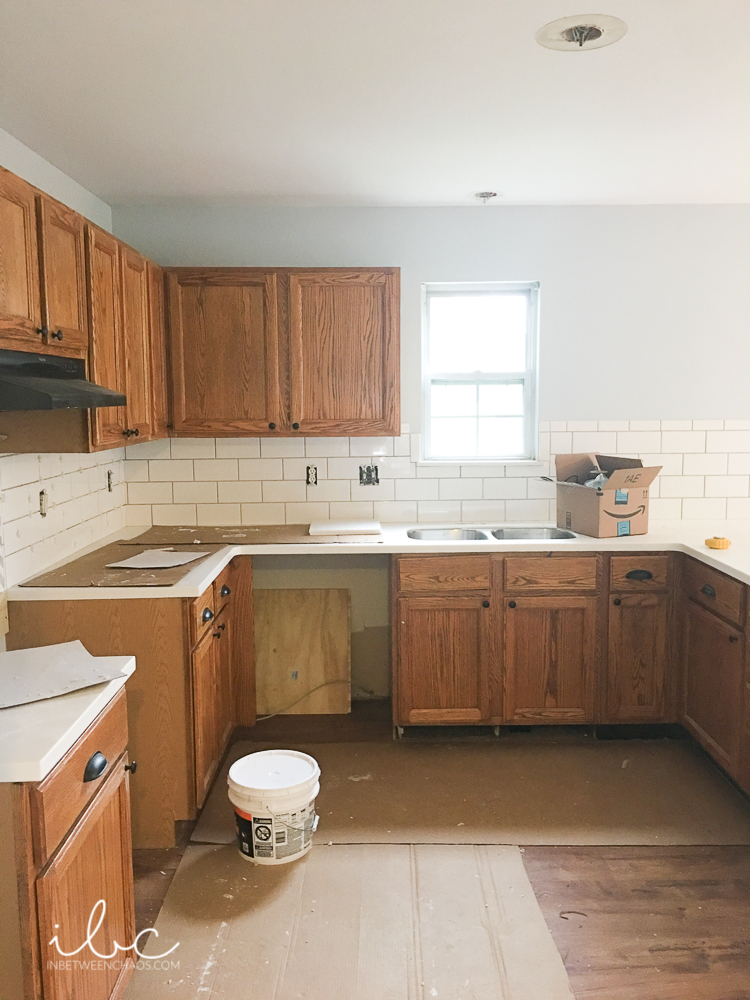 Everything Else
Speaking of briwax, I used it on the handrails, which were dull and dirty.  They have new life, especially with a quick coat of spray paint on the hardware.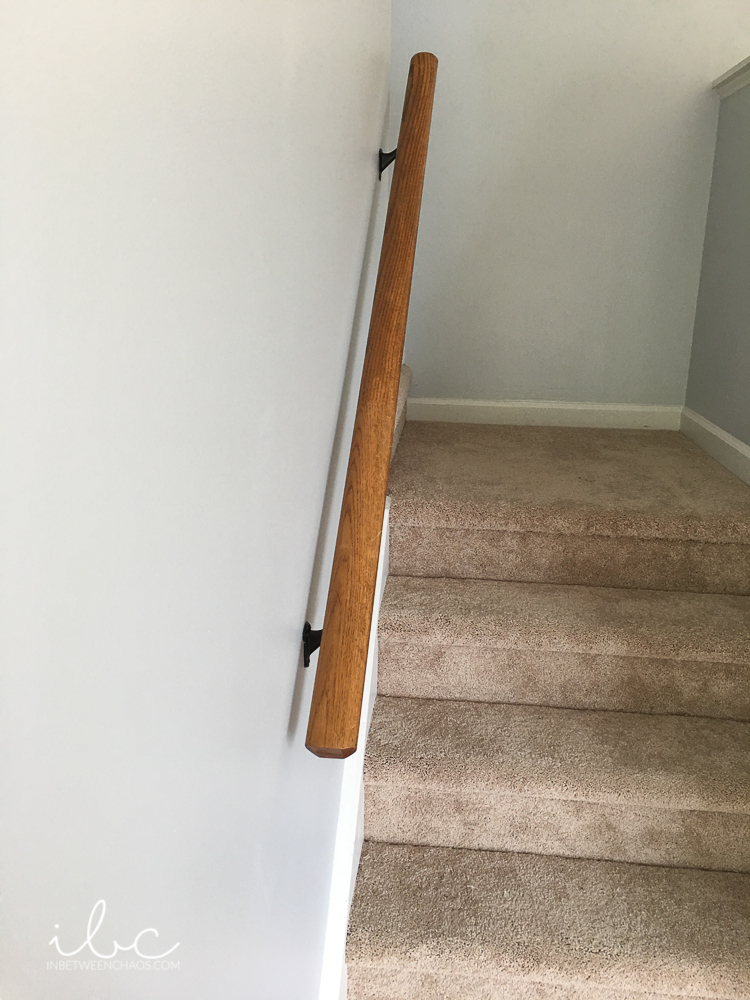 And here are a few other random shots.  There are still a couple of light fixtures to change out.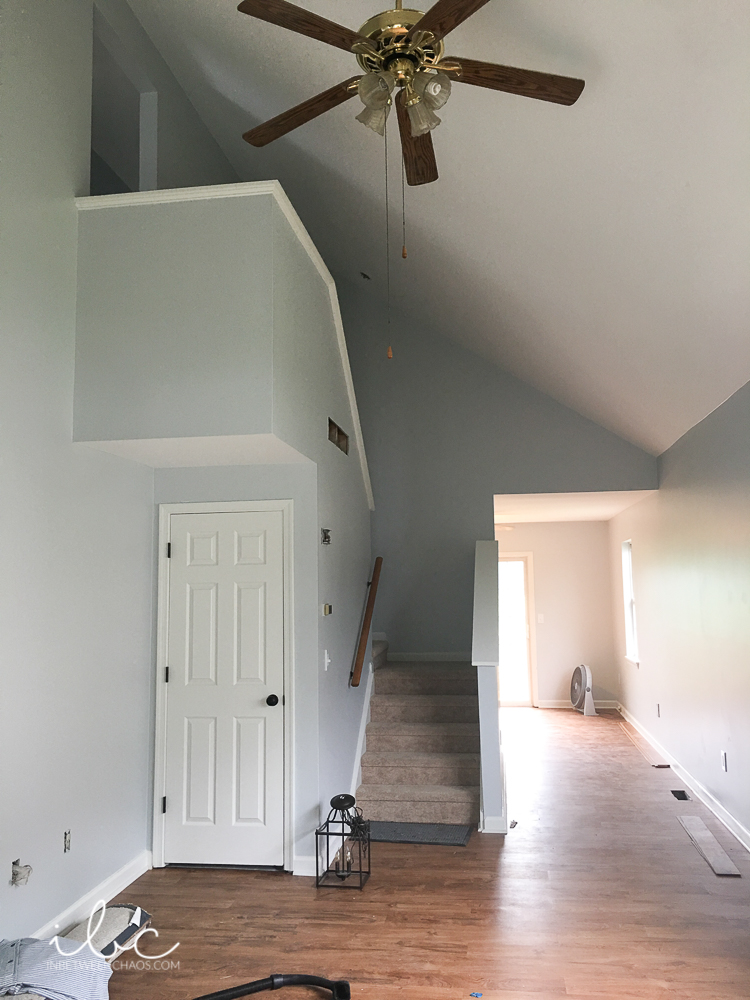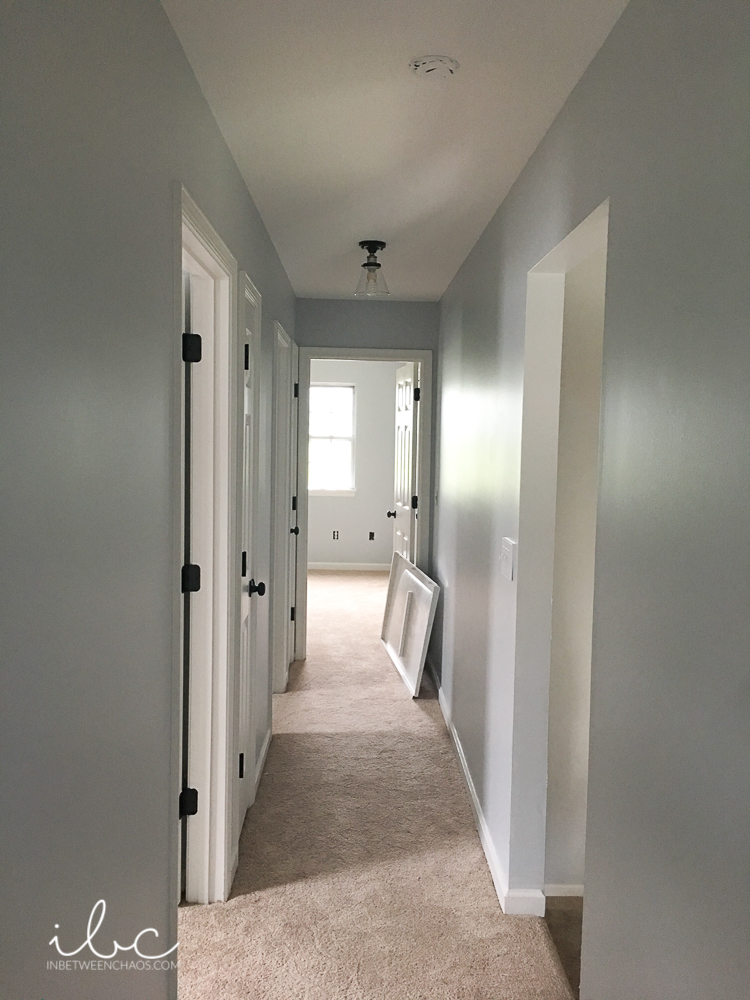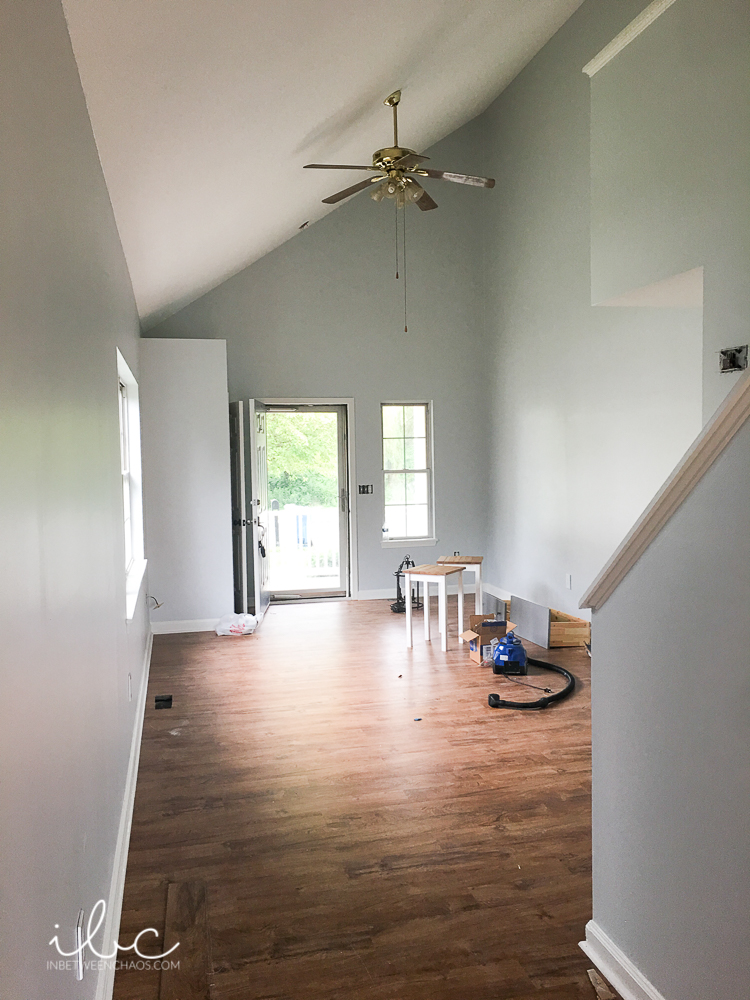 Although we aren't doing a ton of work outside, the siding has all been power-washed, the light fixtures are up, and today my sister did some landscaping.  It doesn't feel so sad now!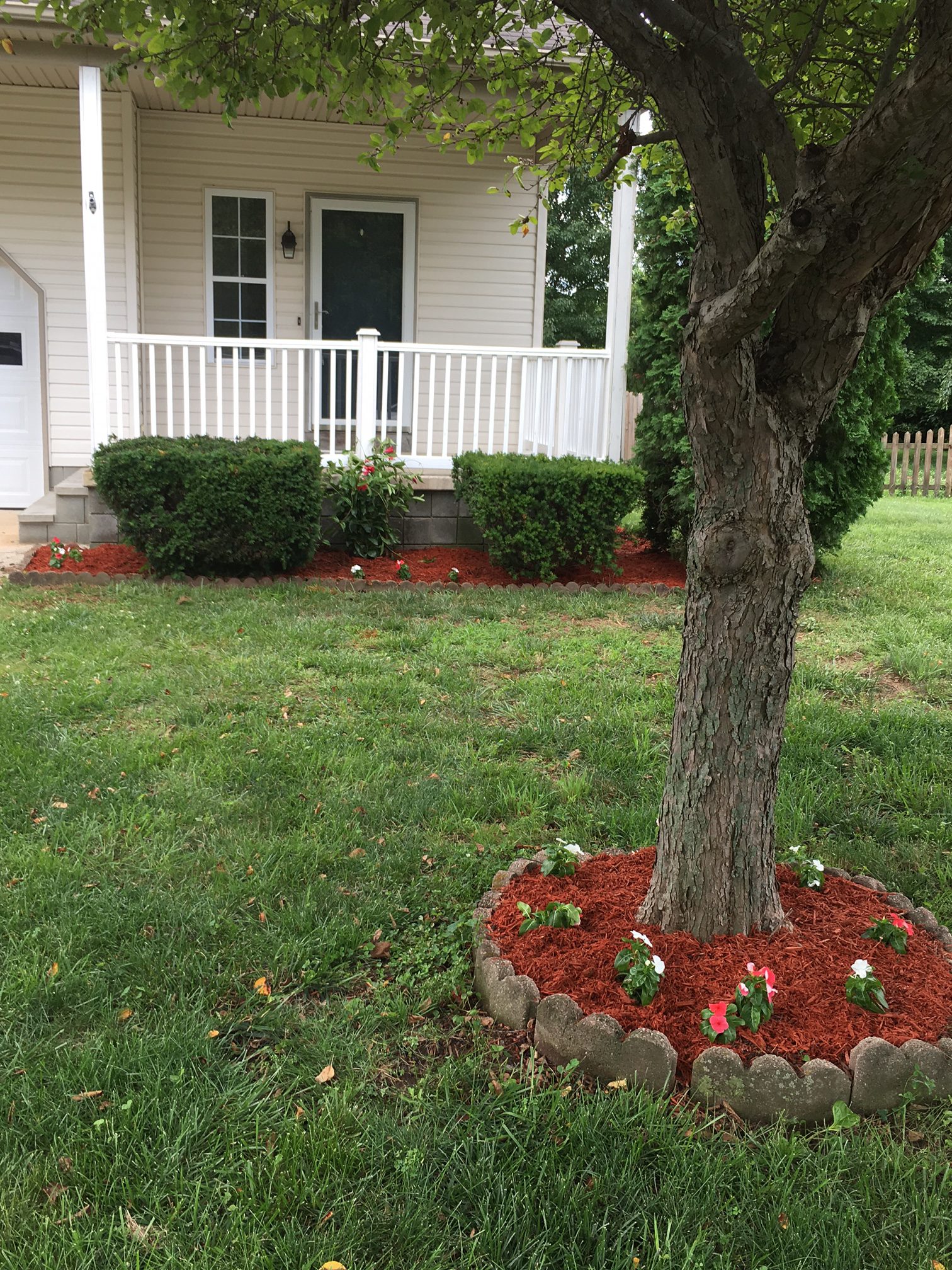 I'm ready for the home stretch here so that we can get this puppy staged and on the market! Fingers crossed the next couple of weeks go smoothly 🙂 Thanks for stopping by!
---
This post contains affiliate links.