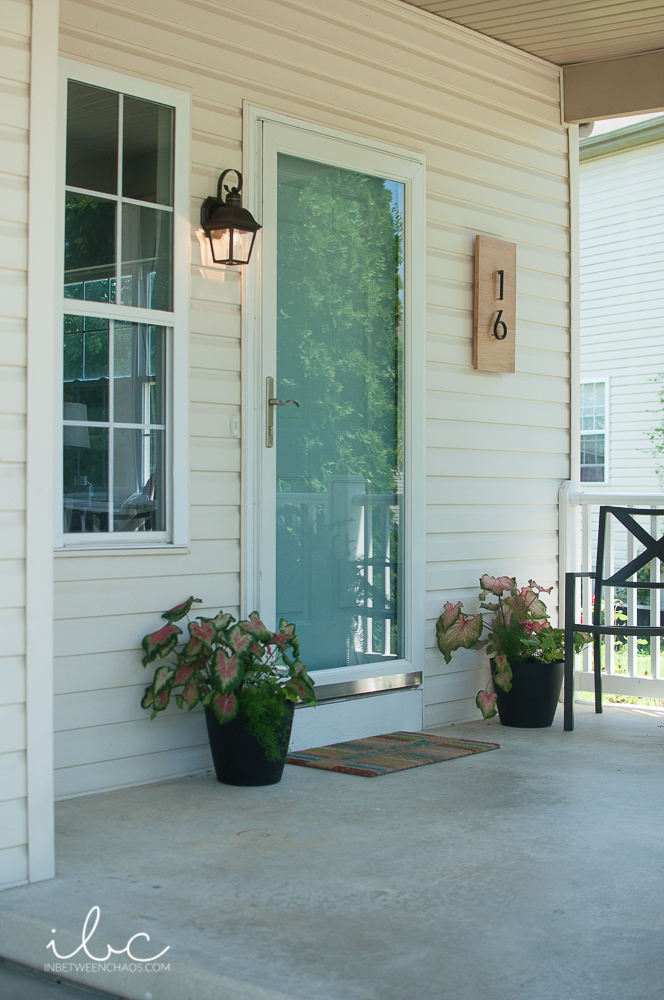 Who's up for an easy project today?!
At the skinny house, we had this blank wall on the porch that needed a little something… perhaps a welcome sign or an address plaque. I had already picked up the address numbers, but honestly, with only 2 numbers in the address, I just felt like it wouldn't be a good size.  But oh well! I decided to spread them out and make it work.
I scrambled to the garage and found 3 pieces of 1×8 that were about the same length. I cut them all to the shortest, about 11", making the total plaque 11" wide by about 22" tall. I sanded them down smooth, careful not to touch the edges so as to keep them nice and sharp. I wanted the surface to feel clean/ modern, and solid with no gaps…. almost like one sheet of wood. I butted them together and attached to two pieces of vertical 1×2, using glue and nails from the back to keep the front clean.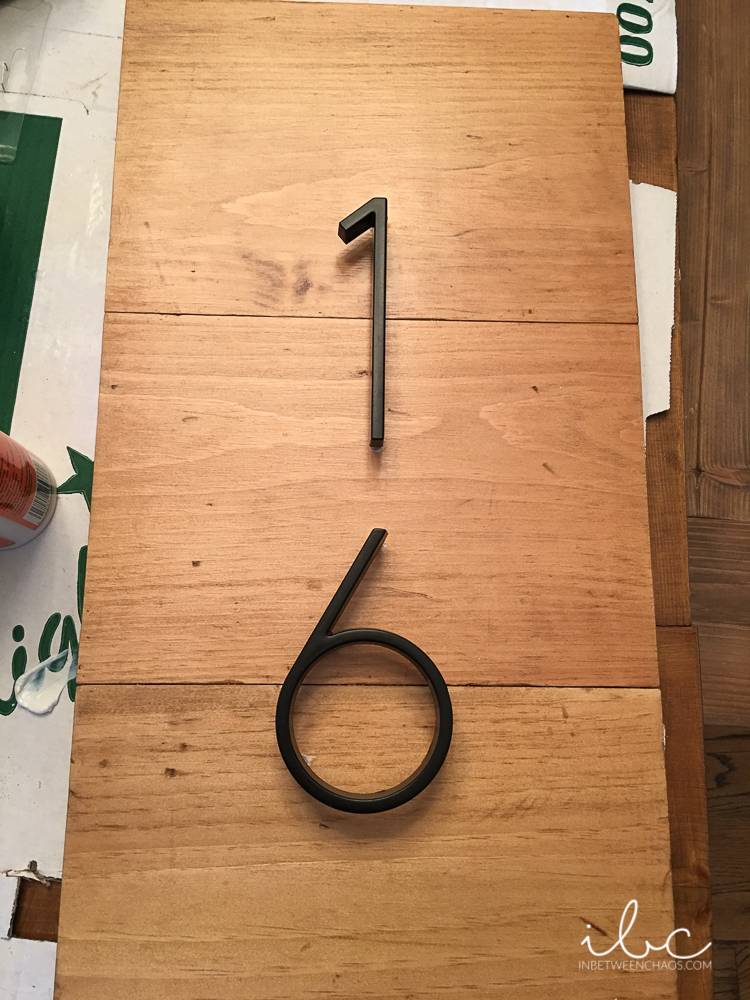 I used Puritan Pine stain and black numbers to mimic the décor inside. I then brushed on 3 coats of spar urethane to seal the wood.
The numbers are easy. They come with templates that help you drill the holes, then you fill the holes with caulk, set the numbers in, tape over with painters tape, and let dry. So easy!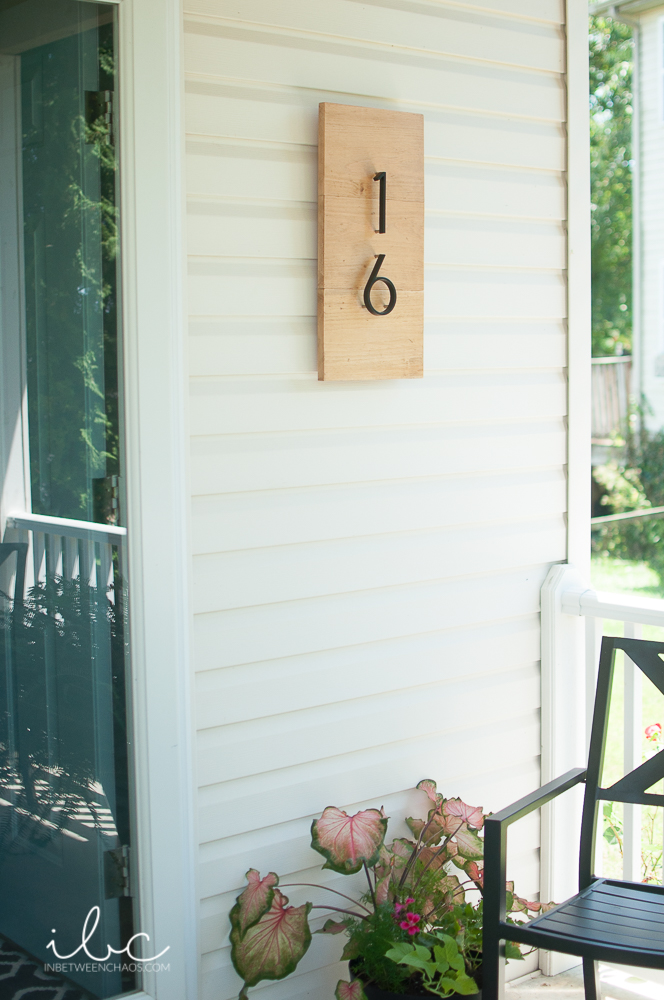 I used two sawtooth hangers, one on each 1×2, and attached to the siding with these nifty little siding hooks (because I HATE the idea of drilling holes through the siding)!
Seriously one of the easiest projects I've ever done.  I hope it inspires you today!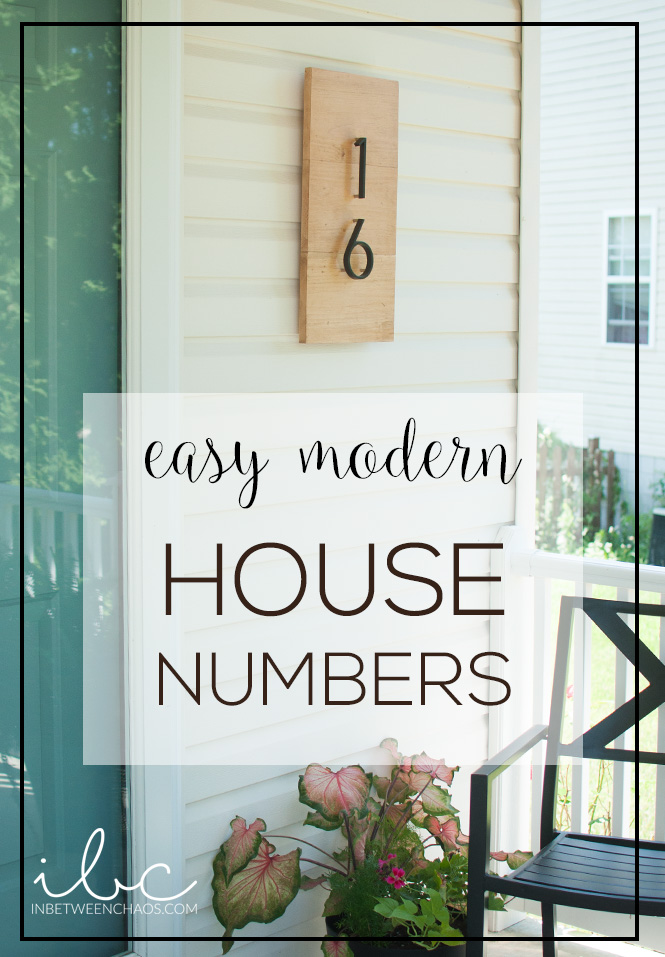 ---
This post contains affiliate links, which cost you nothing but may pay me a small commission should you decide to make a purchase. Thank you for your support!
Buying Guide