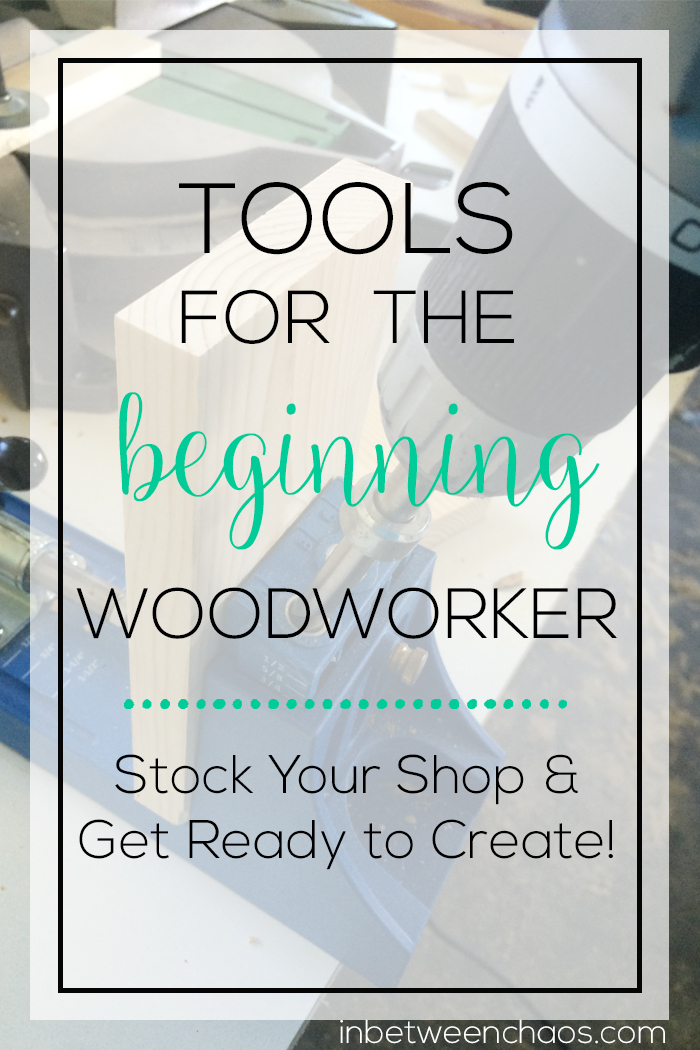 When I first got my circular saw, I worked in the garage late into the night cutting wood for a media console.  It was my first real project, and I couldn't wait to fire it back up the next night.  Since then, I've been growing my tools through Christmas lists… which my husband swears are the wishlists of Bob Villa.
But I remember feeling overwhelmed at not only how to operate saws and tools but also what kinds of tools to buy.  And that is why I love Ana White's site so much… she gave me the confidence to jump in. If you haven't been there, you NEED to check it out!  She has detailed tool lists, but more importantly she has a TON of plans suitable for a beginner.
If you aren't ready to go crazy yet or aren't sure woodworking is for you, this is a good place to start.
Core Tools
Saw – My first real tool was a circular saw.  I purchased it for its versatility.  Circular saws can make short or long cuts.  You do lose accuracy when compared to a miter saw, but it's a great piece that you will still use after you get a miter saw.  And there are plenty of tips, tricks, and jigs (see below) to help improve accuracy.  This is very similar to the saw I have.  My saw has a laser, but I don't find it to be helpful, or very accurate, which I why I'm recommending this simpler, and cheaper, version.
Porter Cable Circular Saw
Compound Miter Saw – This saw makes short, accurate straight and angled cuts.  It also slants side to side to make bevel cuts (like for crown molding).  I would still purchase a circular saw first.  But after I purchased this miter saw, I really started falling in love with woodworking!Hitachi Compound Miter Saw
Drill – You will absolutely need a drill.  I had been using a basic one with little power, and when I finally stepped up to a bit better drill, I really kicked myself for not doing it sooner.  I purchased a Ryobi because I like their tools and have great price points.  I also really like their interchangeable batteries.  You'll see my other Ryobi tools down the list.  This is the drill I purchased.  I did purchase it as a bundle with a driver, which I've also kicked myself for not buying sooner!  Here is the combo kit, which I would definitely recommend over buying just the drill. It includes two batteries and a charger in addition to the drill and driver.
Ryobi Drill and Driver Set
Other Tools You May Soon Want
Kreg Pocket Hole System – It won't take long before you want to step up your joinery from a screwdriver and hammer.  So many projects call for pocket screws that I hardly go through a project without using them. I have the Kreg K4 system, which retails for about $100.
Kreg has since introduced the K5 for about $25 more, which I without a doubt would choose over the K4. Heck, even though I already have the K4, I'm considering getting the K5 because of the ease of adjustments on the K5.

If both of these are more than you want to spend right now, you can still make pocket holes with the Mini Kreg Jig  which costs about $20 or the Kreg Jr.  for about $40.

When you are ready to start making pocket holes with your Kreg, you will need clamps.  These are the two I have been using since day 1!  You adjust the size of the clamp with a screw.Right Angle Clamp Face Clamp
 
I have done a ton with just these two clamps.  I am thinking about upgrading to the Automax versions of these clamps.  These adjust to the thickness of your piece without adjusting a screw.

Automaxx Face Clamp

Drop the hammer!  Grab a nailer!  This beauty is my favorite tool.  As I tell my husband, "Any day I get to use my nailer is a good day!"
But seriously, this certainly isn't a necessity, but when you are ready to invest in the Airstrike Nailer, you won't be disappointed.  It is part of the Ryobi system, and shares a battery with the driver and drill above and the sander I show below.  It's fun to use and makes so many projects come together in a breeze.

  Sander – I have two sanders.  The corner cat below is cordless, so it is easy to pick up for quick jobs.  It also helps in smaller, detailed areas.  Again, it uses the same Ryobi batteries.
My second sander is a random orbit sander, that has a little more power, but isn't as good at the details.  I usually use this one first.  
Other helpful items for your workshop
And that is my workshop (so far!)  I hope this helps anyone looking to jump in!  Happy woodworking!
-Marianne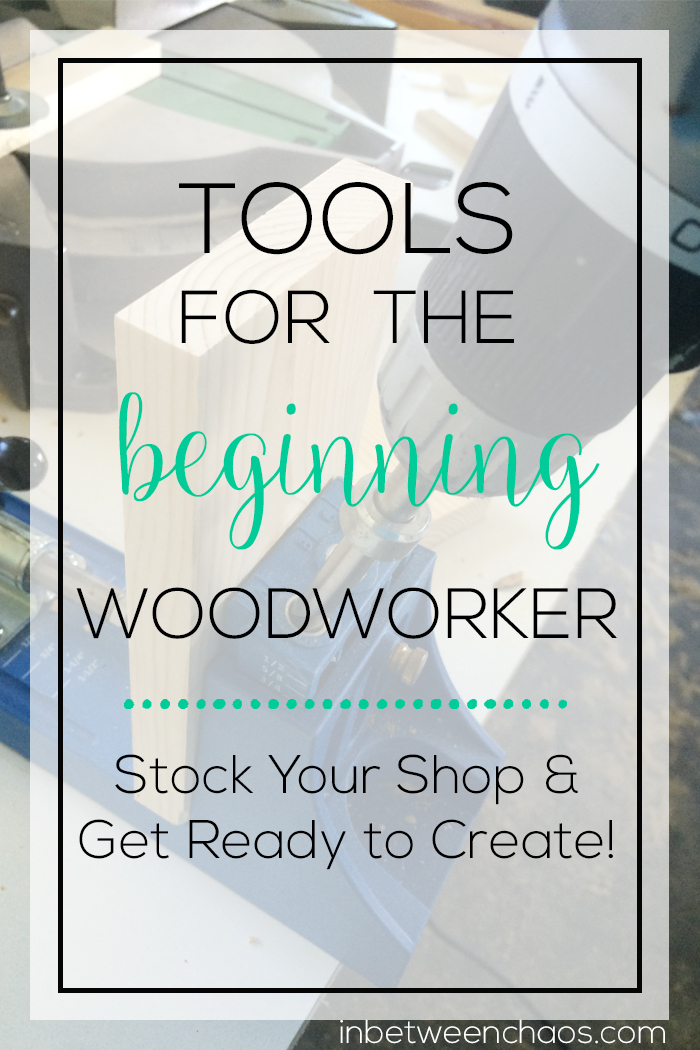 ---
This post contains affiliate links, which cost you nothing but may give me a small commission to help support this fledgling blog… win win!