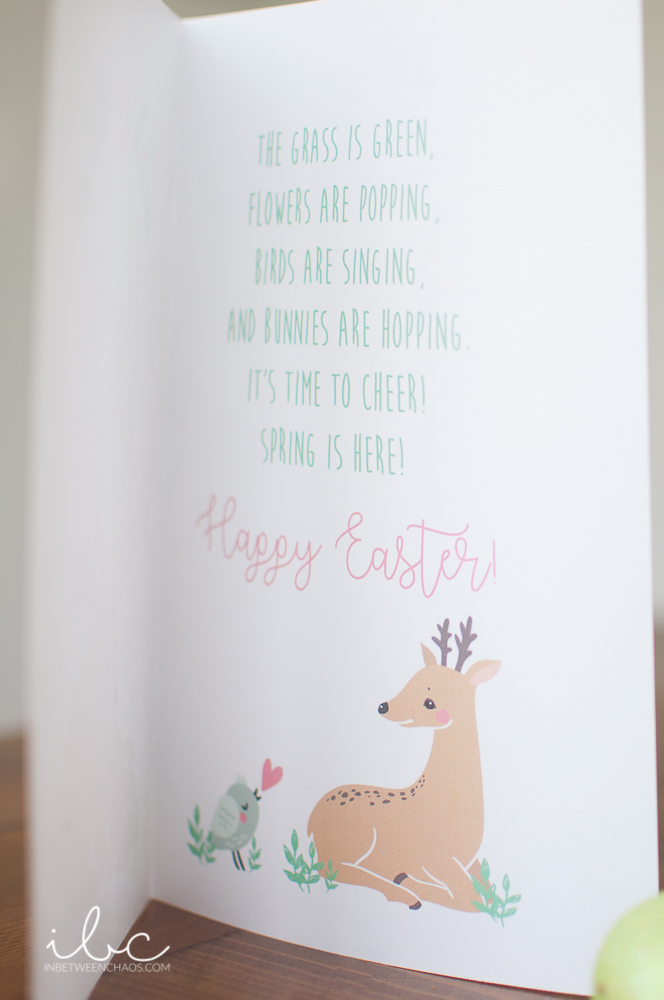 I'm so in love with this time of year!  The only thing that could make it better would be having my husband back (tax season stinks!)!
But in the spirit of the season, I put together some cute printables with these adorable little spring animals from Magic and Dreams.  And while you're at it, save a little dough with this free card you can print from home!
Judy right click and save image.  To print the card, print the front, then flip it upside down and print the back.
Enjoy and Happy Easter!