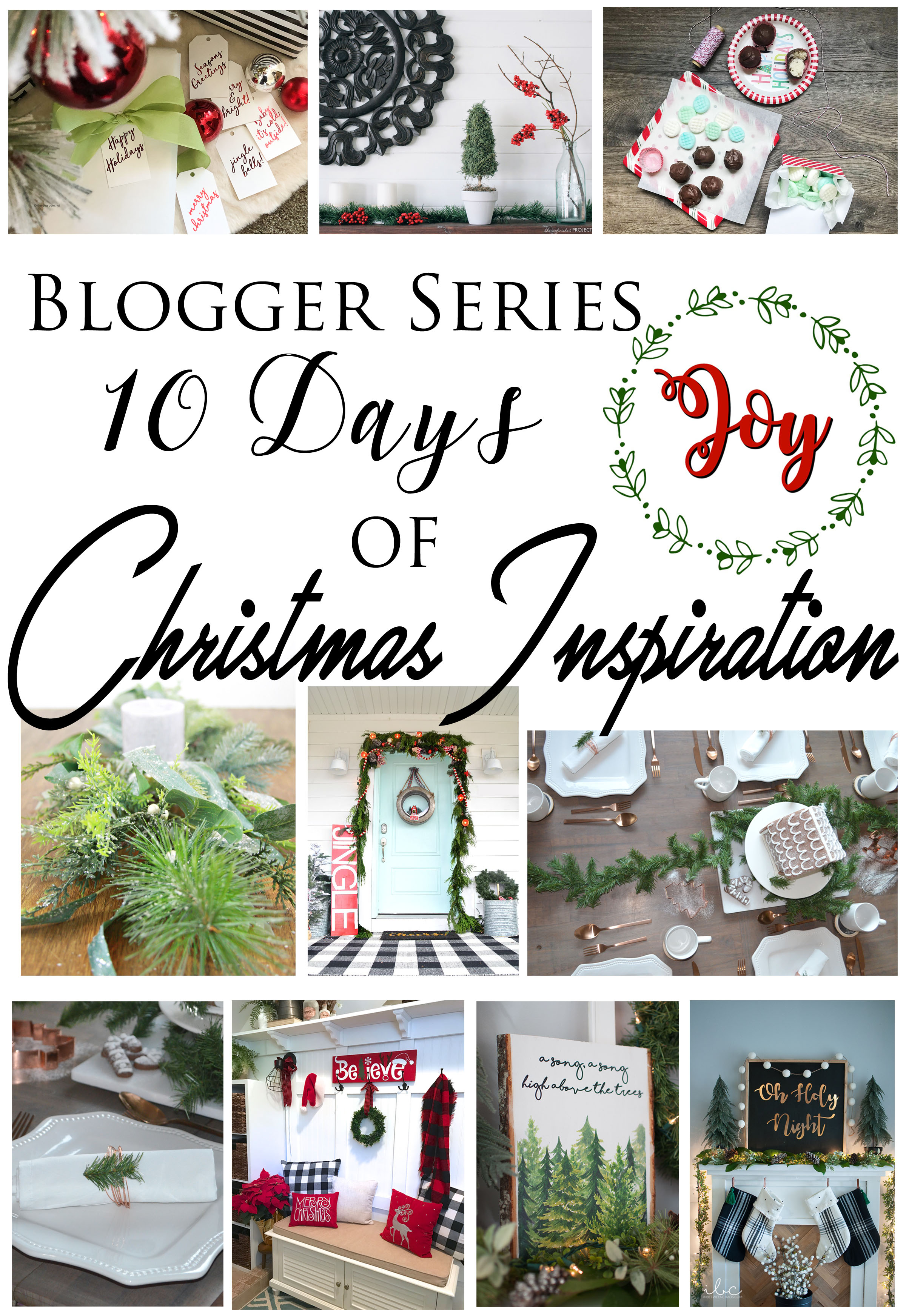 Hey everyone bouncing over here from Hello Happy Place! If you haven't yet, be sure to check out Terra's gingerbread and copper themed tablescape. I love her simple gingerbread house! (Just the fact that it's standing up blows mine out of the water!) And her ingenious copper napkin rings are adorable and very easy to customize for any occasion. I'm so excited to be spreading some Christmas inspiration and cheer along with Terra and 8 other lovely, talented bloggers as part of the Ten Days of Christmas Inspiration Blogger Series.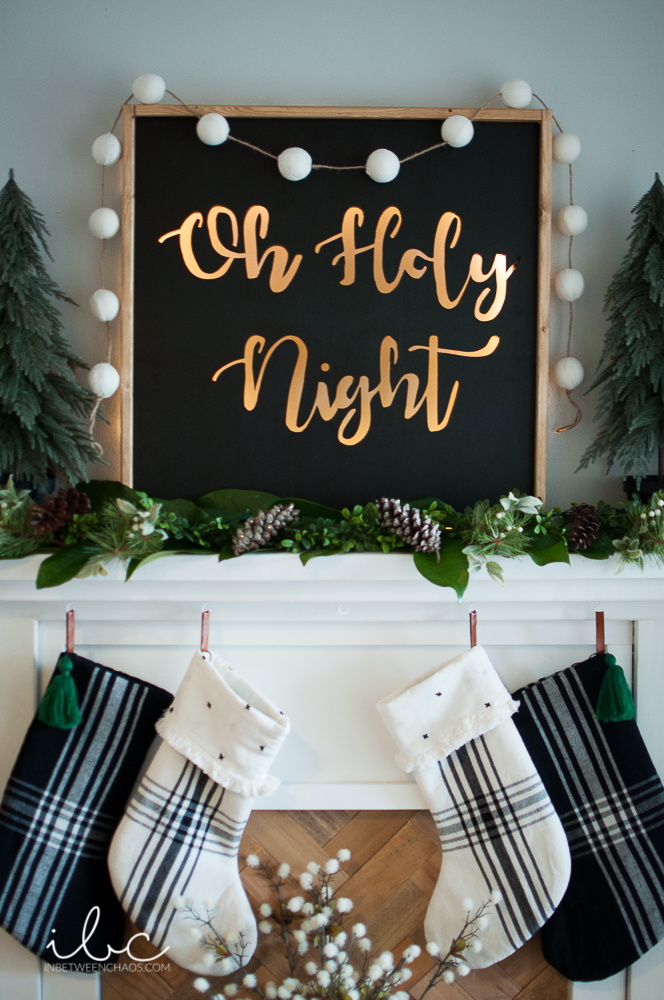 If you are not one of my regular readers, welcome! (And if you are, welcome back!) I started this blog to share both my woodworking journey and the homes I am flipping while helping my readers feel ready to jump into DIY. Here, we aren't perfect, we aren't experts, but we are trying new things and learning a lot along the way together!
Today, I'm sharing a lighted Christmas sign, because if you ask me, lights are the final touch to our house to make it feel cozy and really Christmas-y 😉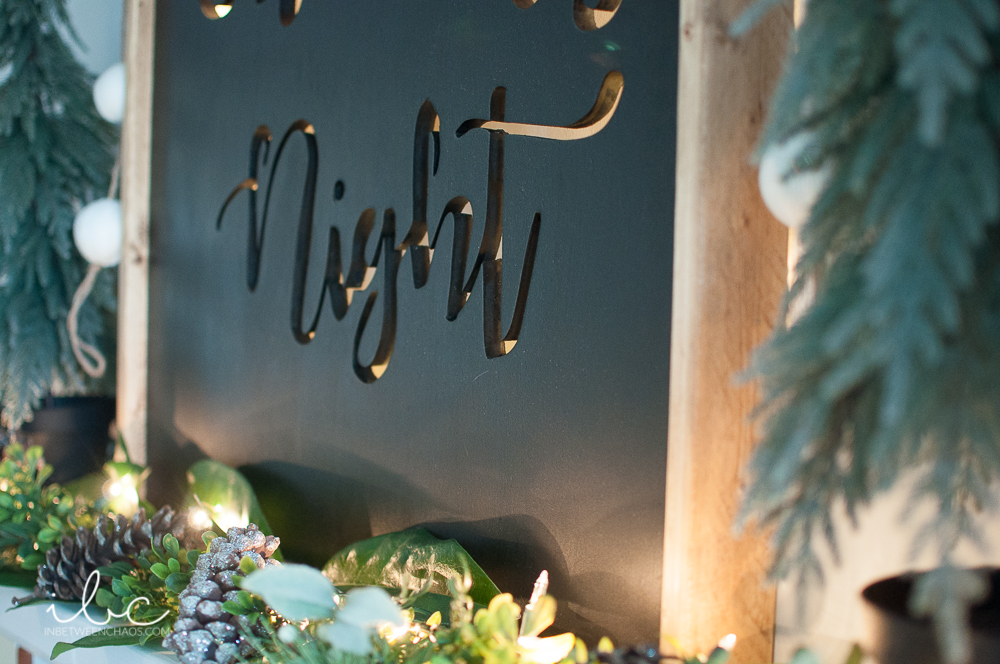 I don't know about you, but when I tackle a project, I have unrealistic expectations of how long it will take. I will think I will be able to bang something out in an afternoon, and two weeks later, it's still unfinished.  You would think I would learn, but no. That would be too rational of me. I'll just blame it on the mom-brain.
But the awesome thing about this project is it was actually easier than I thought it would be! It came together way faster than I was anticipating, and the cutting was quite relaxing for me 🙂
The last few months I've been making friends with my jigsaw, which I used to hate. This project is inspired by these cut cursive words that I made this summer.
Supplies
1 2'x2′ sheet of 1/2″ MDF
1×3
2 @ ~24″ (measure your board, mine was actually 24 1/4″)
2 @ ~25 1/2″ (again, adjust for the actual dimension of your board)
1×2
4 pieces at about 12″ each – exact length isn't important, just grab some scrap
8+ cup hooks
Christmas lights – dewdrop wire lights are the way to go here
Steps
Choose and print your template (at bottom of post), or if you have awesome artistic talents, feel free to draw your own. I am definitely not in that boat.
Once your template has been finished, you need to adjust it to ensure the letters with holes in the middle stay attached. You can make these adjustments on the paper before transferring to the MDF, or you can adjust as you are penciling in the design on the MDF.
Center and tape the template on the board, then begin tracing over the words with a ball point pen to create a groove in the MDF. Be sure you have good lighting so you can see the grooves!
Once transferred, I used a pencil to draw directly on the MDF, using the grooves as a guide.
After you've penciled in the letters, it's time to begin cutting. First drill a hole large enough for your jigsaw blade in the middle of a letter, then cut out the middle of the letters.
Once the letters are cut, look at the board from the front and make adjustments as needed.
Lightly sand any edges, then finish the board as desired. I used a simple acrylic black paint. Grab a variety of brush sizes so that you can get in all of the little nooks. I actually just used this pack of Crayola brushes, which my kiddos are trying to steal from me, and a 2″ brush.
Finish the 1×3 frame as desired (I used Minwax Puritan Pine), then attach the cleats. I attached the cleats 1/2″ up from the bottom, using a piece of 1/2″ thick stock underneath to support the cleat while I glued and nailed it to the frame. This will leave an inset from the front of 3/4″ after the MDF is attached.
I then set the MDF on top of the cleats and clamped the frame together before gluing and nailing the 4 frame sides together.
After the frame is together, remove the MDF and apply glue to cleats, then replace the MDF and nail from the back through the cleat and into the MDF.
Insert cup hooks to the inside back of the frame. I used 2 on each side which worked just fine for the wire lights.
Run the lights around the inside, leaving the battery pack or plug to hang out of the bottom. (check out these lights for much smaller battery packs than my 'so 2 years ago' lights!)
My sign is resting on top of my mantel with the back flush to the wall. I used my fave, command strips, to keep it in place. I then hid the battery packs with some greenery.
And that's it. No, really… I promise you it's way easier than my long-windedness makes it seem!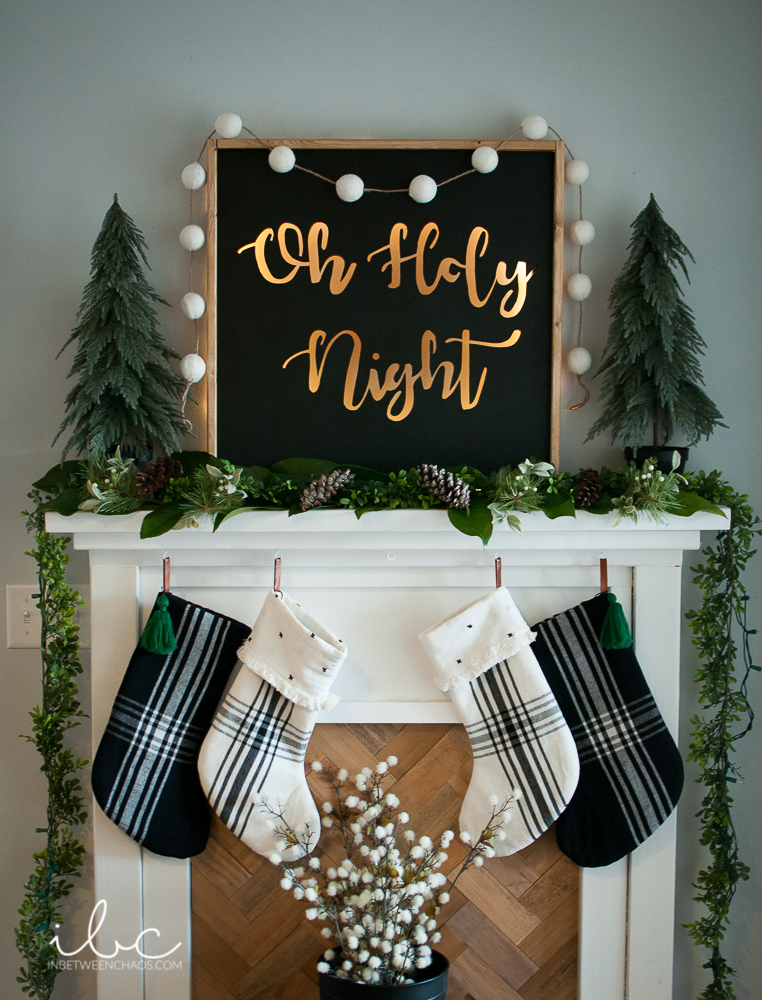 Don't miss Day 3, a Christmas house tour of Jennifer's beautiful home at Derby Lane Dreams. And there is a ton more inspiration to follow! Here is the complete schedule:
Day 1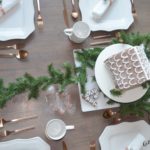 Day 3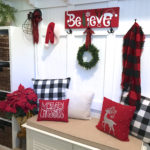 Day 4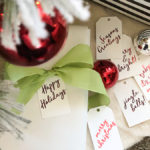 Day 5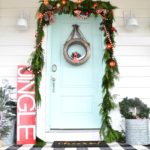 Day 6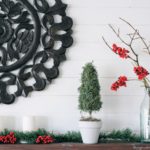 Day 7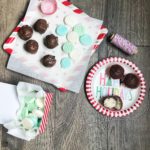 Day 8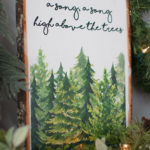 Day 9
Day 10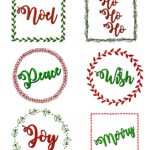 I hope I've inspired you today!
Sources
Herringbone Fireplace Insert Project
Download Templates Here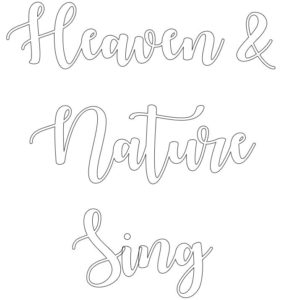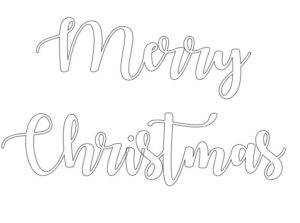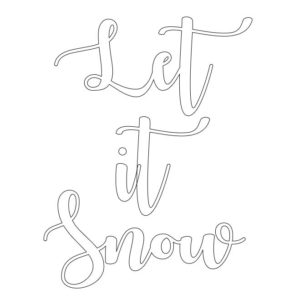 ---
This post contains affiliate links, which cost you nothing but may pay me a small commission to help support my little blog. Thanks for stopping by!