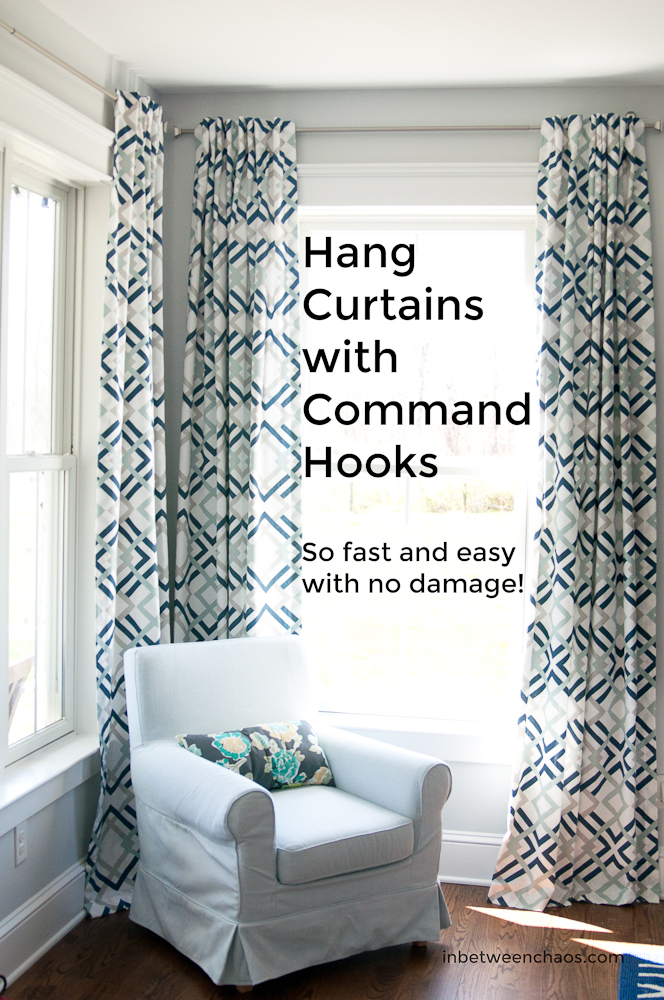 I've got a little thing about putting holes in my wall… I hate to do it!  Between having a new house with no holes and being leery about committing to anything decor-wise, I've started relying heavily on Command strips and hooks.  Other than our TVs and our towel hooks, everything else is hung with those miracle strips.
Curtains are no different.  Aside from the holes, I really hate using drywall anchors.  I always seem to have a problem with them, and taking them out just destroys the wall even more!  This solution has also been perfect for staging, when I need to hang quickly and remove them without damage.  No drills, no levels, no drywall anchors… easy peasy! Here is how I do it!
Supplies:
Command hooks
Steel square (optional, but makes it so easy!)
Curtain rod
Velcro
Spray paint (optional)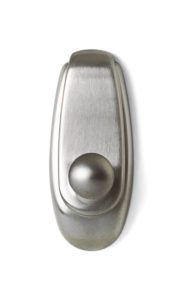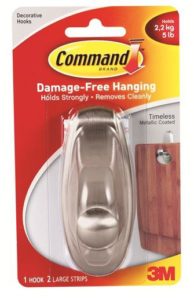 This is my favorite command hook. It doesn't look like the typical command hook, and it is lightweight.  It's easy to spray paint to match your curtain hardware.  I prefer the large size to allow more room for finials and rods.  I don't have much luck finding these hooks in stores, so I order them online here.
I try to use rods on the lighter side.  Here are some fun suggestions on rods to use!
Here's the super easy part.  I just use my square and my window trim to determine where I need to place the hook back.  Here, I wanted my hook to be 7 inches away from the trim, and 3 3/4 inches up. I line up the hook back against the side of the square with the bottom corner at 3 3/4″, then press into the wall.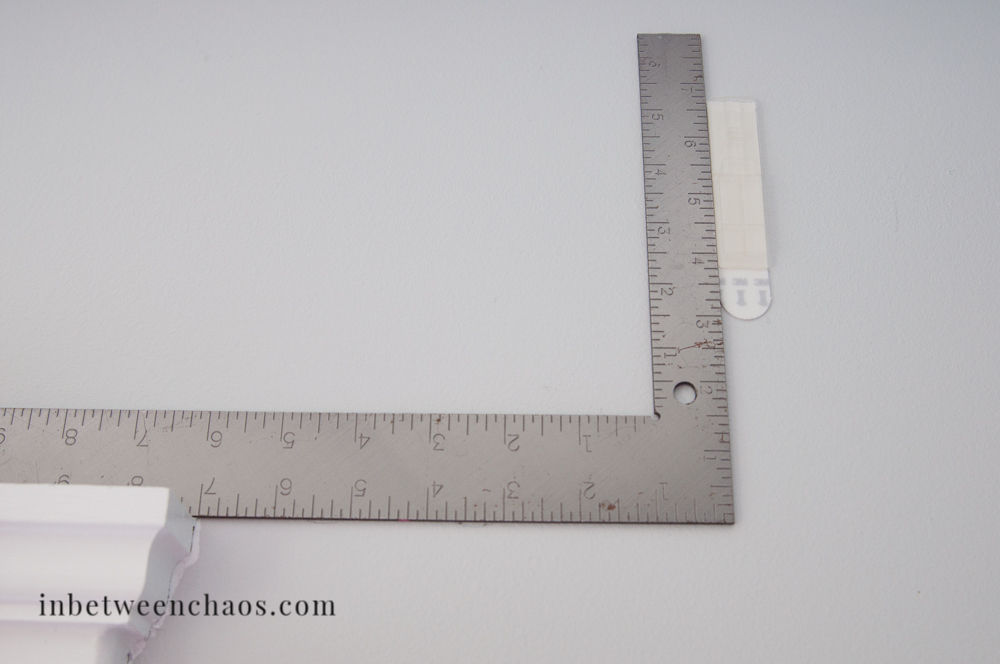 Next, to keep the rod from sliding on the hook, I cut these velcro tabs in half and attach to the rod and hook.  This keeps the rod in one spot and allows you to take the curtains on and off as needed.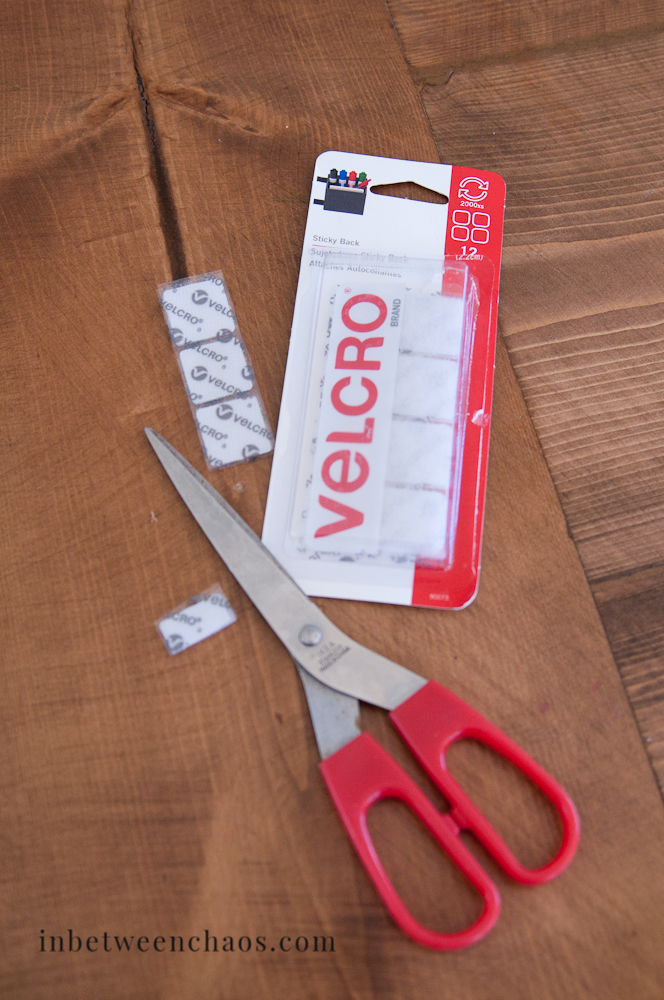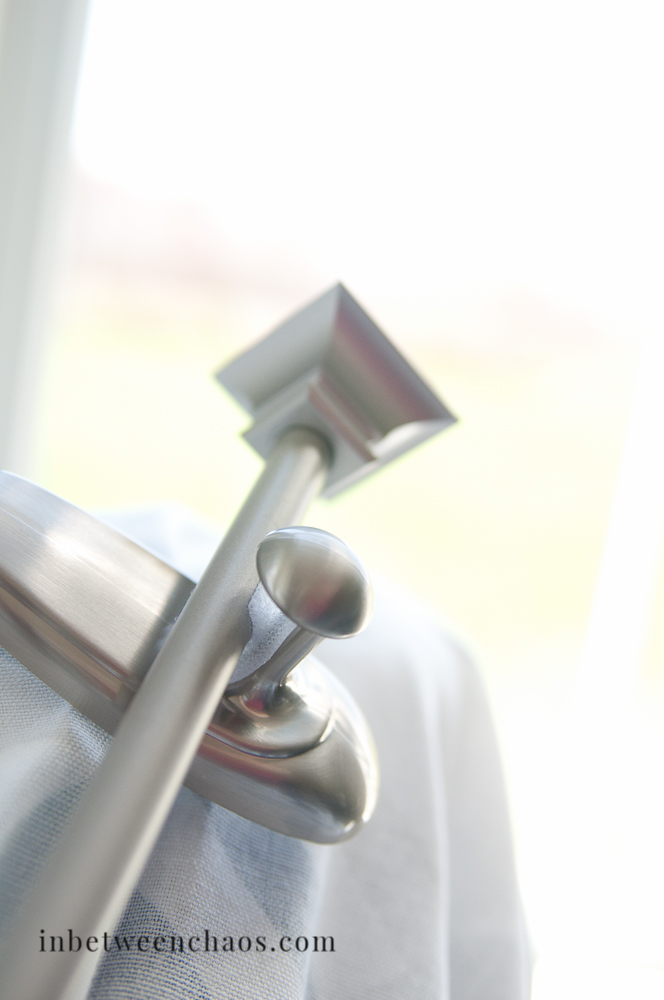 Place the rod on the hooks and you are done!!  So easy!
I'm in love with this fabric. It's Premier Prints in Winston Navy.  It has great colors and pattern, but is still very neutral!
---
This post contains affiliate links, which cost you nothing, but gives me a small commission to help support this fledgling blog… win – win!  Thanks for stopping by!
---
this post contains affiliate links