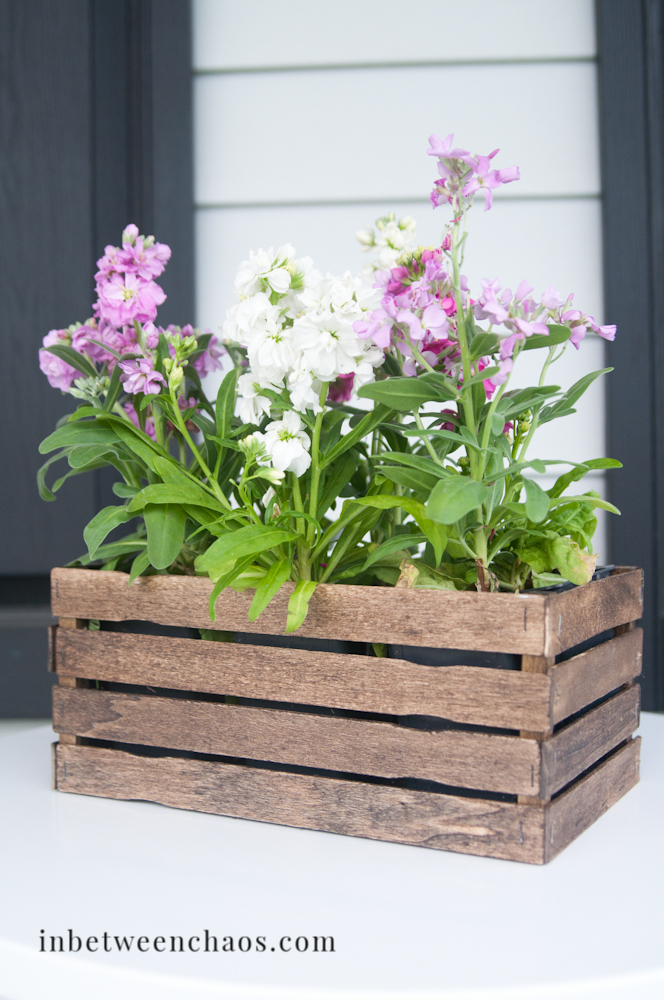 My sister Hallie over at birdieandevie.com is not only a very important mama in my life but also an awesome cook.  When she suggested a little mother's day lunch, I struggled figuring out how I was supposed to contribute.  So I found a perfect little centerpiece project: these adorable paint stick basket plans at Build-Basic. (BTW – love the plans on this site… simple but creative – check it out!)  These baskets make perfect centerpieces or cute little storage bins, and they easily stepped up a plain-jane potted plant into something gift-worthy.
Now you can find paint sticks on Amazon, but since I was short on time, I headed to the big blue store and asked if they sold them.  I knew I could get one if I purchased a gallon of paint, but I didn't need paint… and I needed a few more than one.  I asked the helpful gentleman at the paint counter if they sold paint sticks and he went to grab one.  I clarified that I needed them for a project.  He asked how many and I informed him I needed a lot…. sixty to be exact! He didn't even flinch.  He grabbed the box, counted out 60 paint sticks, and handed them over.  Now, I was hoping they had some plain ones without big logos on them, but I couldn't argue with free.  I faced the logo side to the inside of the box and used a dark stain to help cover it up.  I had stain and staples, so all that was left to buy were some square dowels.  Done and done.  The cuts were quick and easy, and even my girlies helped me.  Such a fun little project!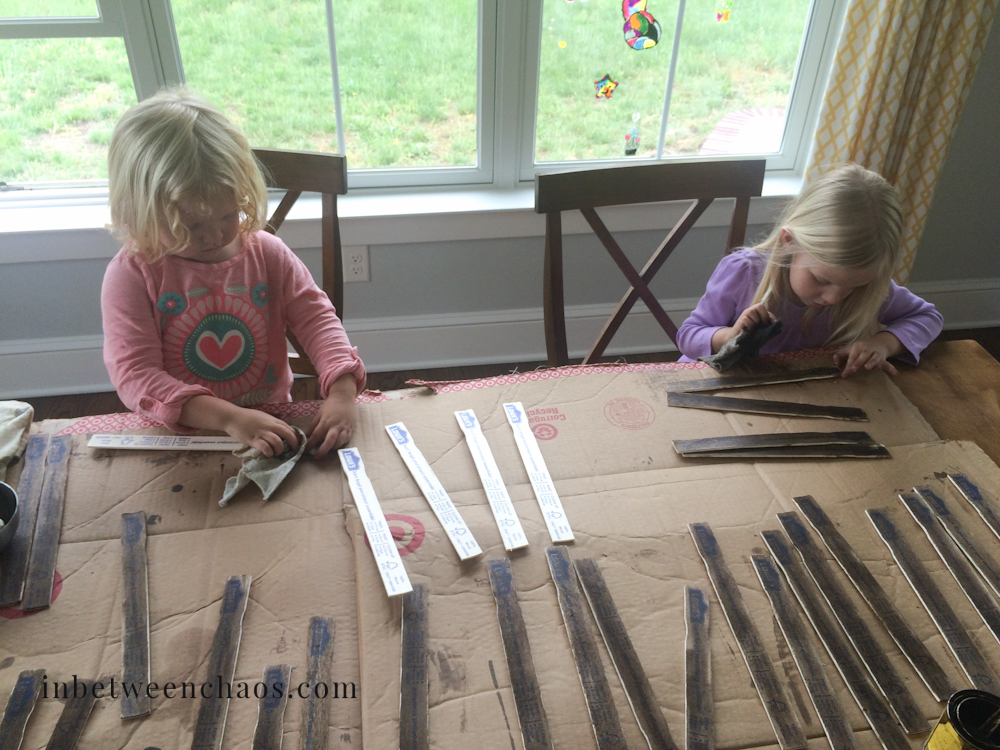 But my baskets were nothing compared to the awesome lunch my sister made… strawberry feta salad with grilled chicken and a smooth, almost creamy balsamic vinagrette, rosemary focaccia and a kickin' lemon and mascarpone tart…. yum!  Full recipes here…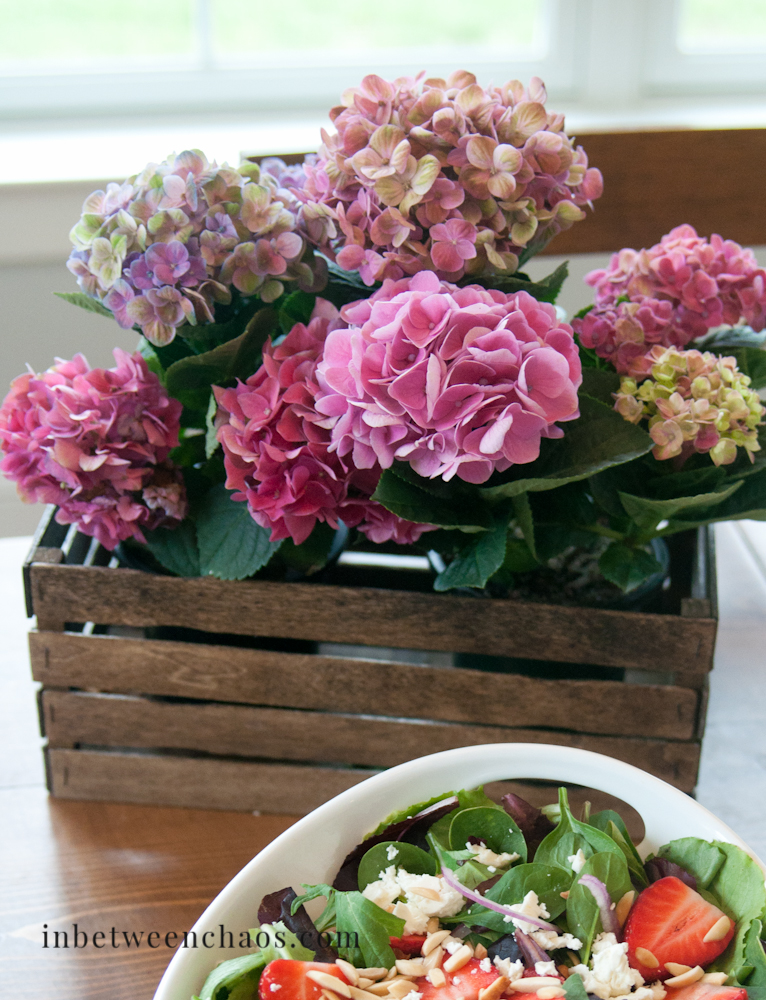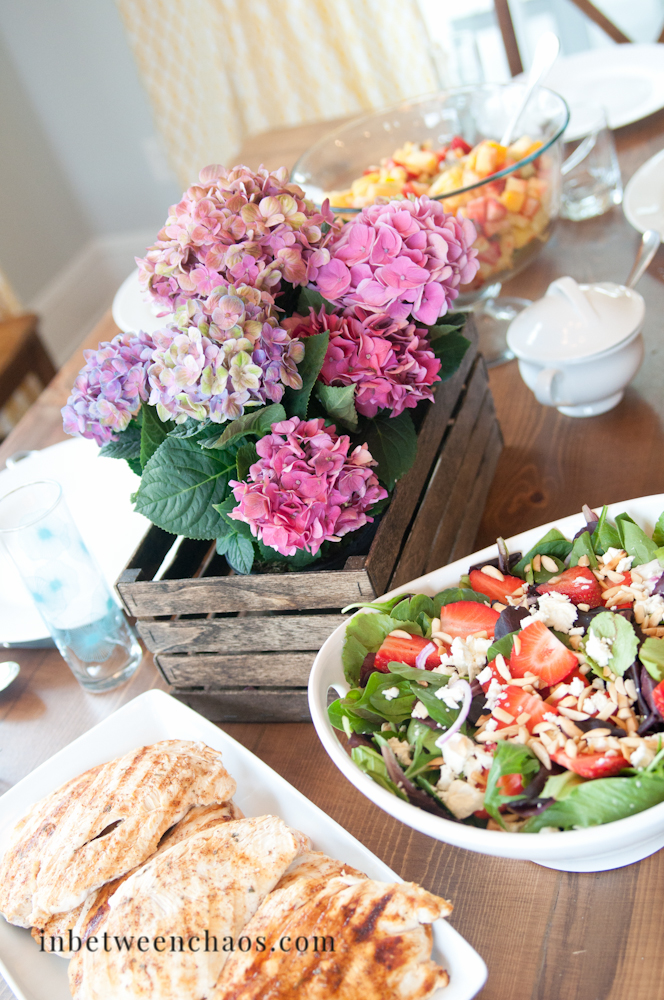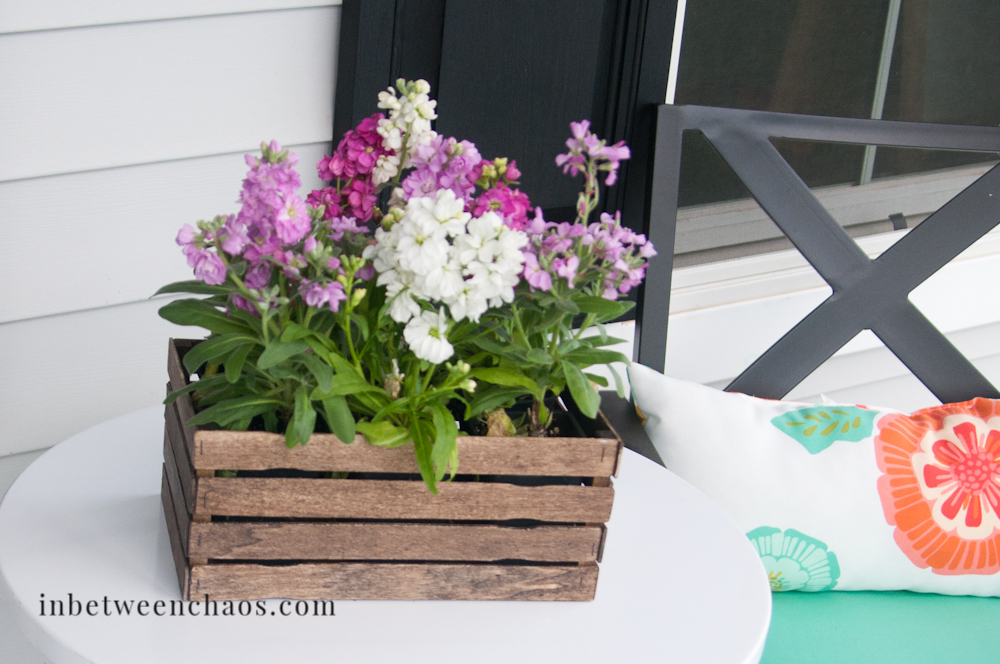 Happy Mother's Day!