I've got the fever!  You know… that exciting, but a little overwhelming, anticipation you feel when you're ready to embark on a new project?  I've wanted to refresh our downstairs bath for a year now, but it's finally bumping up to the top of the list.  I've been honing my ideas and am close to actually jumping in, but first I wanted to share with you my plans.  Of course, this is probably more for me than for you my one dear reader.  I'm hoping this helps me pull all the directions in which my mind has run together into one vision… a girl can dream, right?
Our downstairs bath isn't so much an afterthought as it is the leftovers.  It shares a wall with the mudroom and garage entrance, and I placed more importance on that area than the layout of the bath.  When we had last minute floor plan changes, the bathroom had to pick up the slack.  If I were to do it again, of course I would do it differently.  And maybe one day we'll renovate the entire bathroom, laundry and mudroom (SHHHH…. don't tell the hubs!), but for now, I'm hoping to improve both the function and feel of the room as is.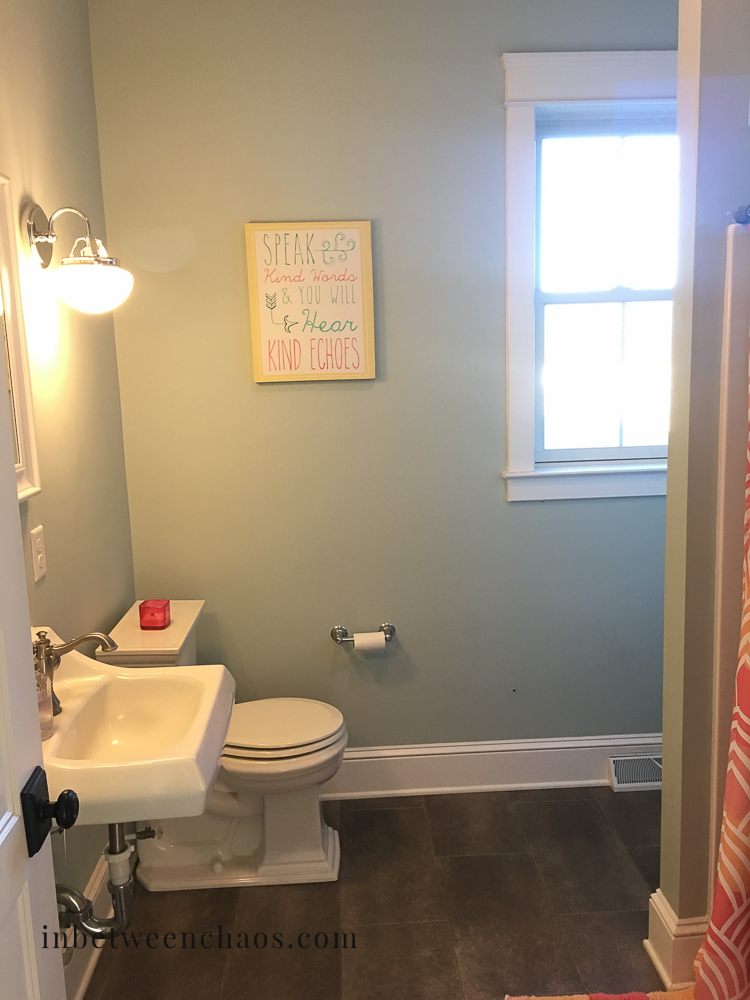 The room is choppy, and it has tall ceilings for its size.  It's also on a northwest corner of the house, so it tends to be a little chilly in there. I think these factors contribute to it just not "feeling" right.  There is a long, somewhat awkward closet behind the shower, but it does serve as an awesome litter closet for the kitty.  The wall sink gives an old-fashioned feel (which was a big goal in my house planning), but the plumbing underneath (although it's supposed to be a "beauty tube" in pretty chrome) is only partially "pretty".  There is still a big white PVC pipe connected to the sink drain, as well as plastic water lines and valves.  To add insult to injury, the "chrome" isn't even real chrome but rather spray painted plastic 🙁  In terms of function, I had picked the sink so I could slide a stool underneath for the kids.  That's worked well so far.  However, now with the kids in school, I'd really like a place downstairs where they can brush teeth and do their hair, and this bathroom gives no storage space of that kind.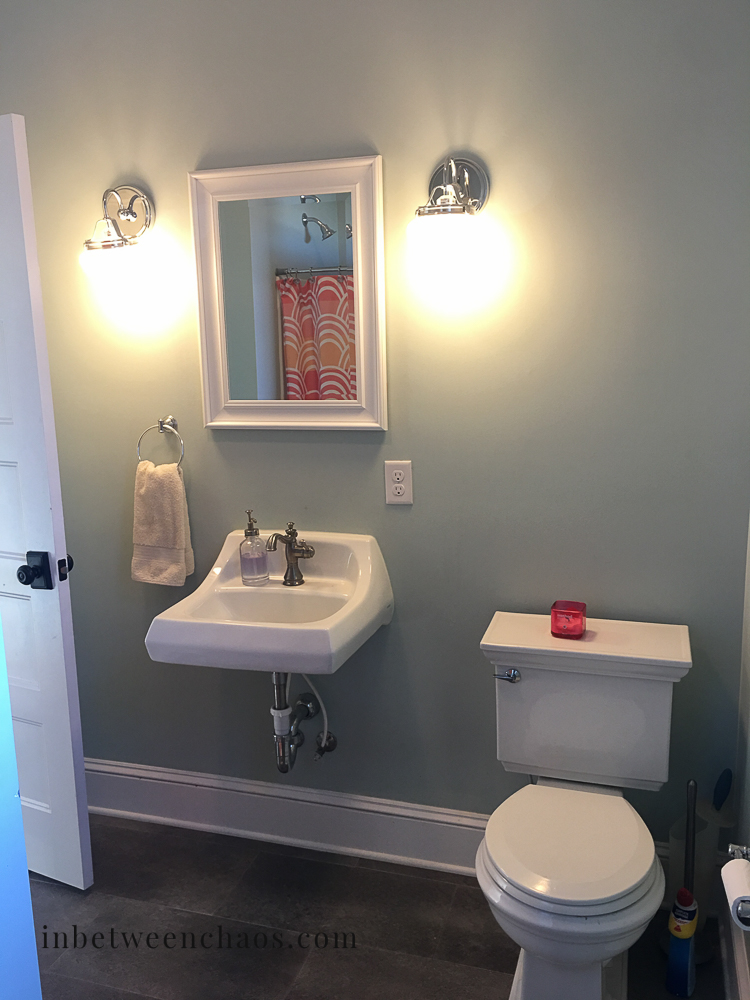 Some other functionality I'd like to add – hooks for pool towels, a bench for pool guests, and window treatments.  After all, if anyone wanted to climb through our hydrangea bushes underneath the bathroom window, they could see right in.  The last little issue is our lights.  The sconces we have extend out 9 inches from the wall and get dinged by the door sometimes.  So, I'm hoping to find a light that has a bit more shallow profile.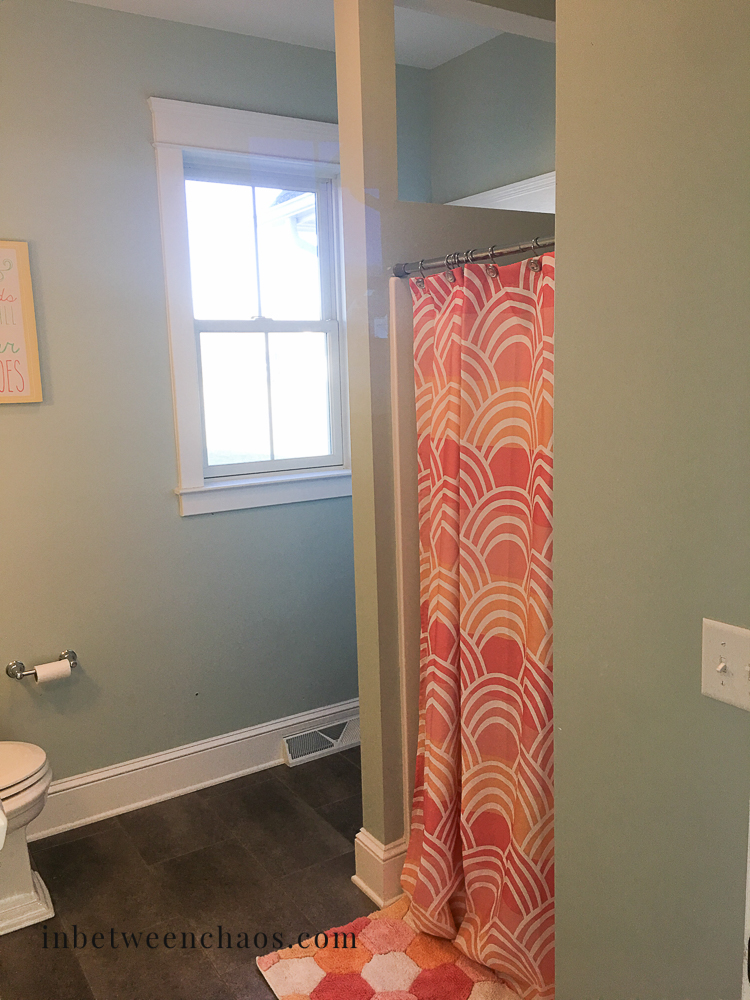 In terms of pretty factor, I'd like to do a navy vanity with chrome hardware while bringing in some warm woods.  I'm going to paint the room in a pale bluish gray to match the rest of our downstairs.  Lastly, I'd like to add some faux shiplap like I did here, and a transom in the space above the shower.
Here are a few of my inspiration pics!
There is way too much too love about this bathroom from Twelve on Main.  Do yourself a favor and check out the whole thing!
In the meantime, I'm working on vanity plans, picking out paint colors, and trying to narrow-down my 100- light list to just 1.  Maybe I'll share a few of them with you!
-Marianne