Well, things are coming along at the Skinny House.  Slowly but surely!  We have a certain neighbor who keeps complaining to the town about our permit, and an inspector who seems to drop by at least every half hour.  I was actually mentioning him to my GC when, lo and behold, he drives by. Speak of the devil!
Last week I showed you my ideas for the kitchen, so this week I'm sharing my bath plans. The spot for the vanity is long (read pricey) and narrow.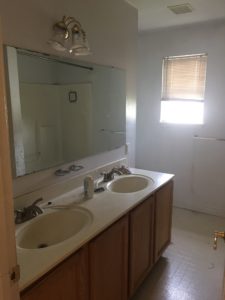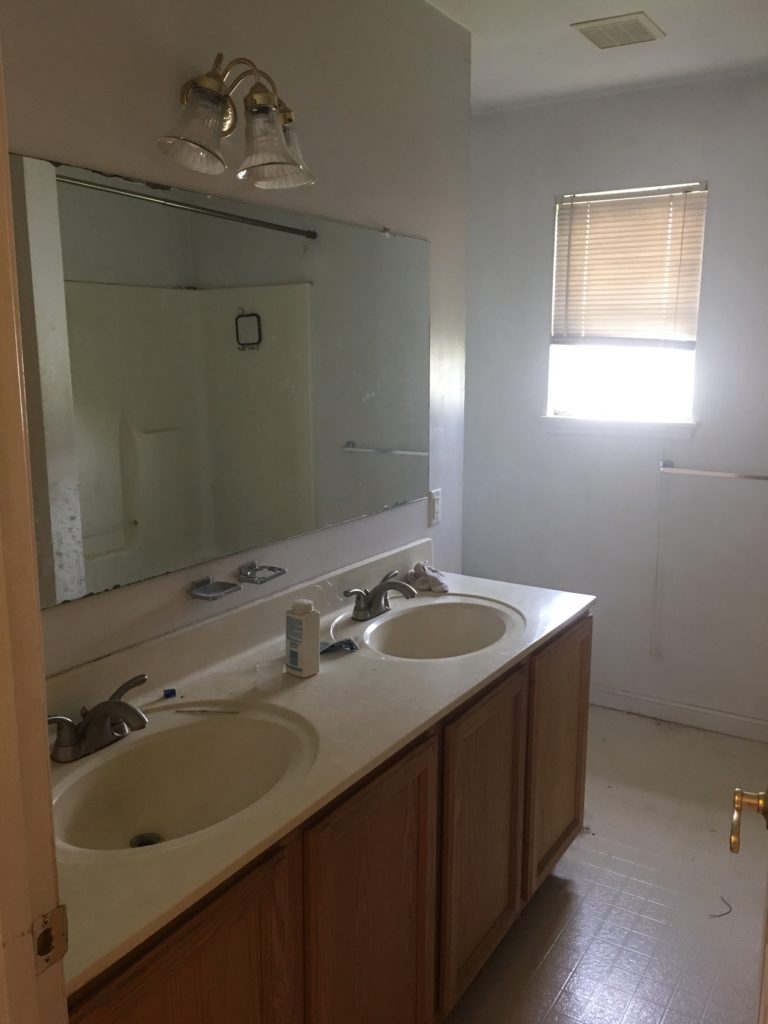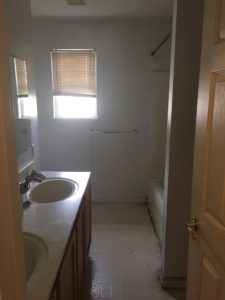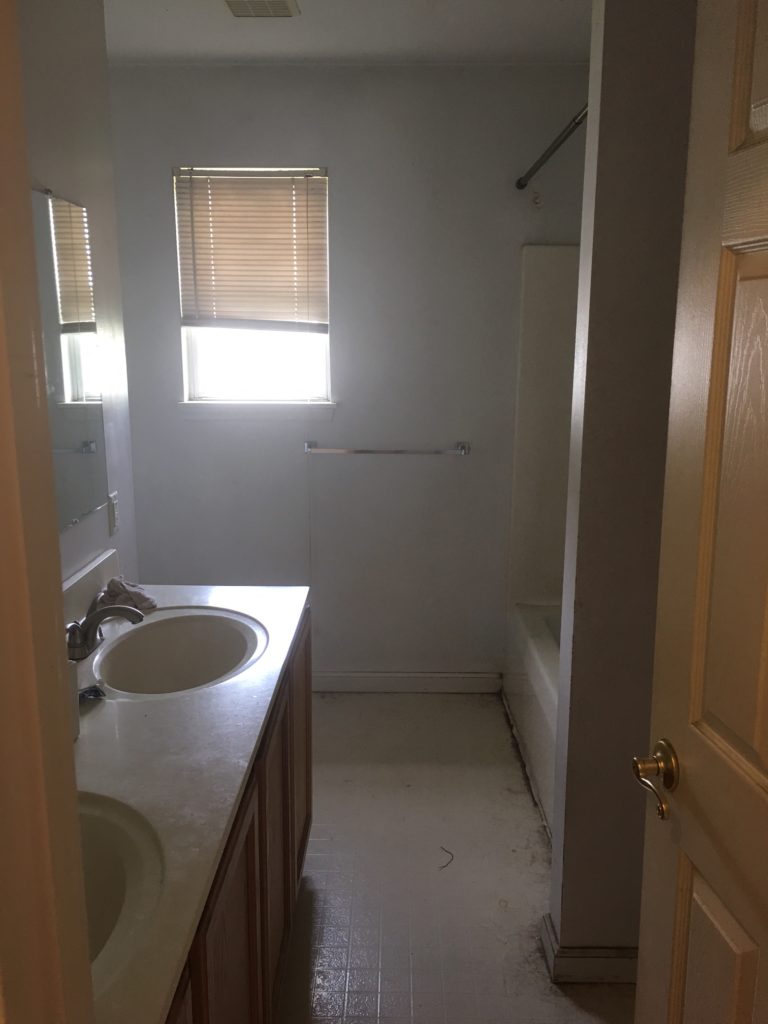 It's tough to find vanities that are less than standard depth, but IKEA does make them.  We are replacing the long vanity with two smaller ones.  The wood barrel mirror will echo the floors, and I'm finishing with black hardware and this black light fixture, which I can't wait to see. I'm also planning to plank the wall behind the sinks. As always, I can't wait to get it all together!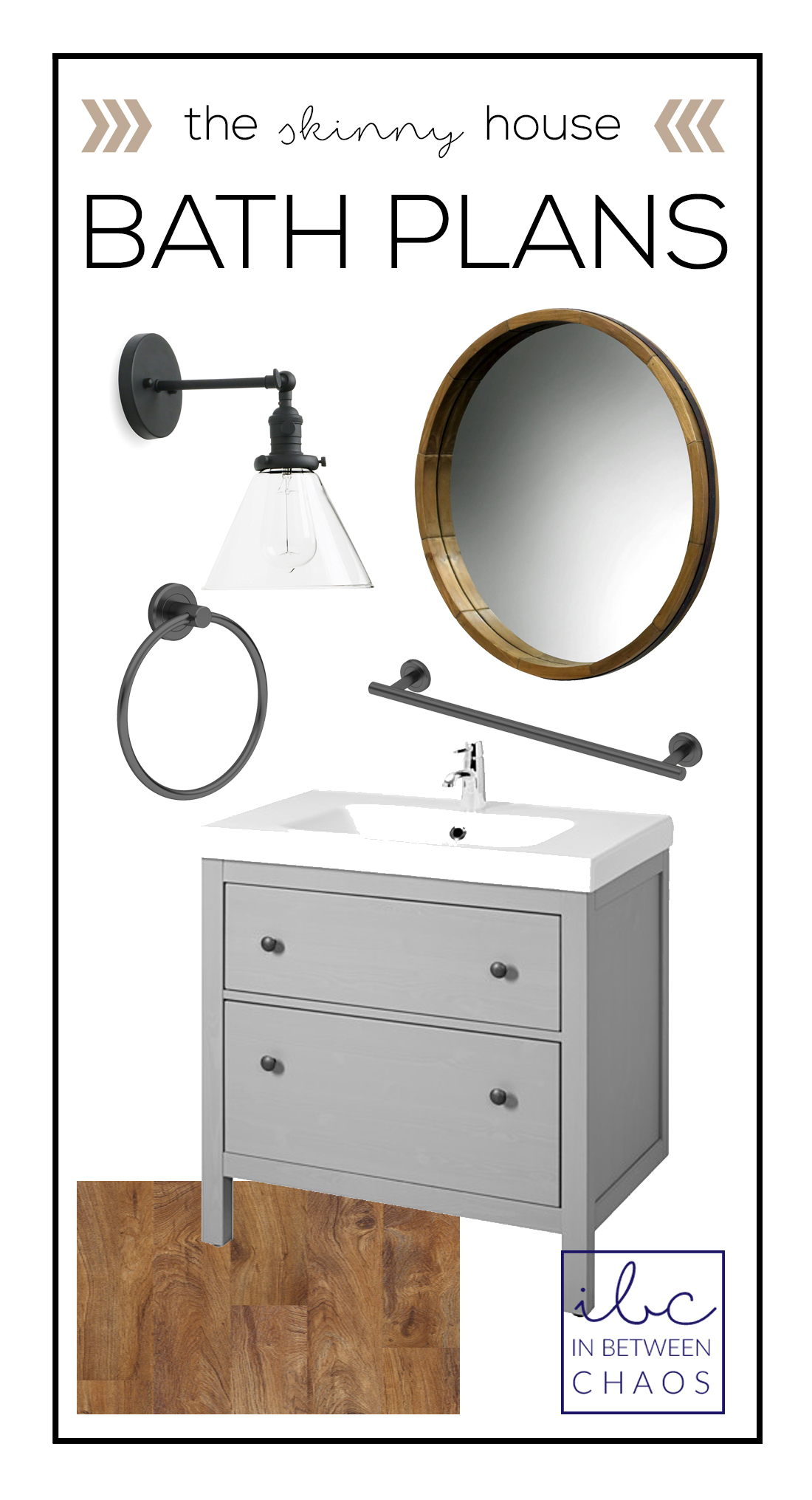 Vanity | Light | Towel Bar | Towel Ring | Floor | Mirror
---
This post contains affiliate links, which cost you nothing but may pay me a small commission should you decide to make a purchase.  Thank you for supporting my little blog!