This light is part of The Ultimate DIY lighting guide. For more great DIY ideas, check it out here!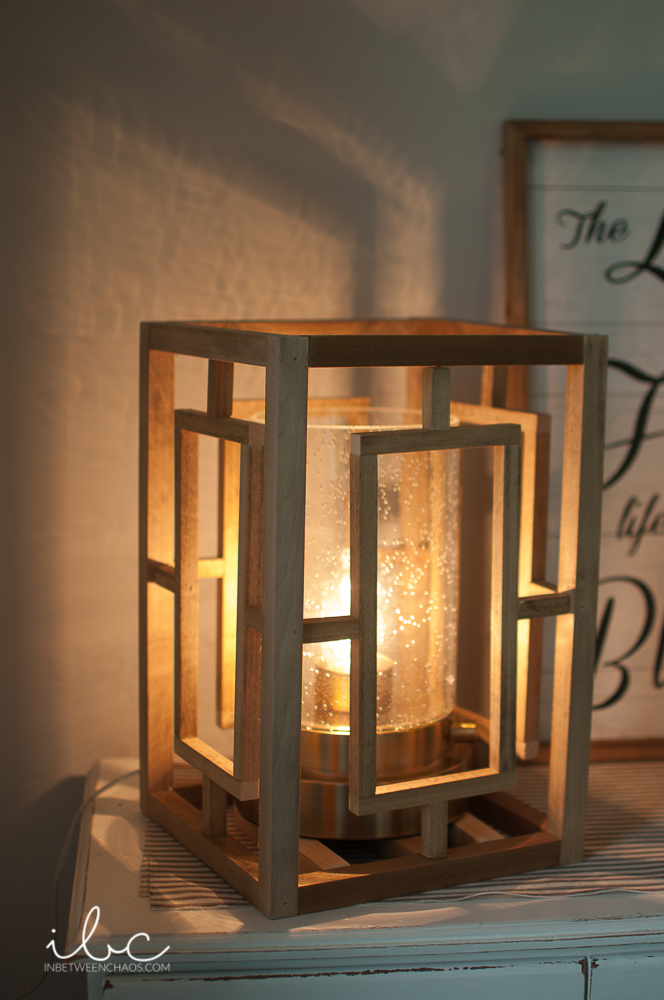 I started this piece as a table lamp some 8 months ago!  But my sample piece was large and I couldn't find the right shade.  I wanted to scale it down, but I just didn't get around to it.  So the partially finished piece just sat there all by its lonesome.  And then when I started planning this feature on light fixtures, I knew it was the perfect time to bring it back into the fray.
If you are looking for a ceiling pendant, check out this post on selecting a light fixture. Although here I have made it as a single pendant, it could also look great as a chandelier.
The absolute easiest way to make this into a table lamp is to select a simple stick lamp, like this one, and let it act as a sleeve. Or you could also use it with an uplight like I did to create some cool shadows and mood lighting. I think it looks great here with the Hudson.
For the pendant, I grabbed this $5 cylinder vase and hung it on a basic $12 pendant which you can find here.
Supplies
Outer frame: 3/4″ square dowel
4 @ 9″ – basic frame legs
8 @ 5″ –  basic frame horizontal pieces (will need 1 extra if making into a pendant)
Fretwork design: 1/2″ square dowel
16 @ 1 1/2″ fretwork panel posts
8 @ 8″
8 @ 4″
Steps
Begin by assembling the basic outer frame.  Use two short dowels and two long dowels to create a rectangle.  Then rotate and add the short dowels then a long dowel, etc, until you've completed the frame.

Lay down the 4″ and 8″ fretwork dowels.  Glue a 1 1/2″ post in the center of each dowel.  To make this quick, I measured the center for the first one, glued on the post, then used it as a template for the remaining dowels.
Once the glue had dried a bit, I flipped each dowel upside down to make a T, and used a nailer to nail through the dowel and into the post.

After all of the posts were attached, I stood up a long dowel, and nailed through the short dowel into the long dowel to create a 90 degree angle.  I then added the other long dowel, and finally the short dowel to complete one fretwork panel.  
Slide the panel into one side of the outer frame, flush to the inside, and then nail it in place from the outside of the frame into the 4 posts.
Repeat steps 4 and 5 to finish out the piece.
For pendant – attach a cross piece to top and drill hole for cord.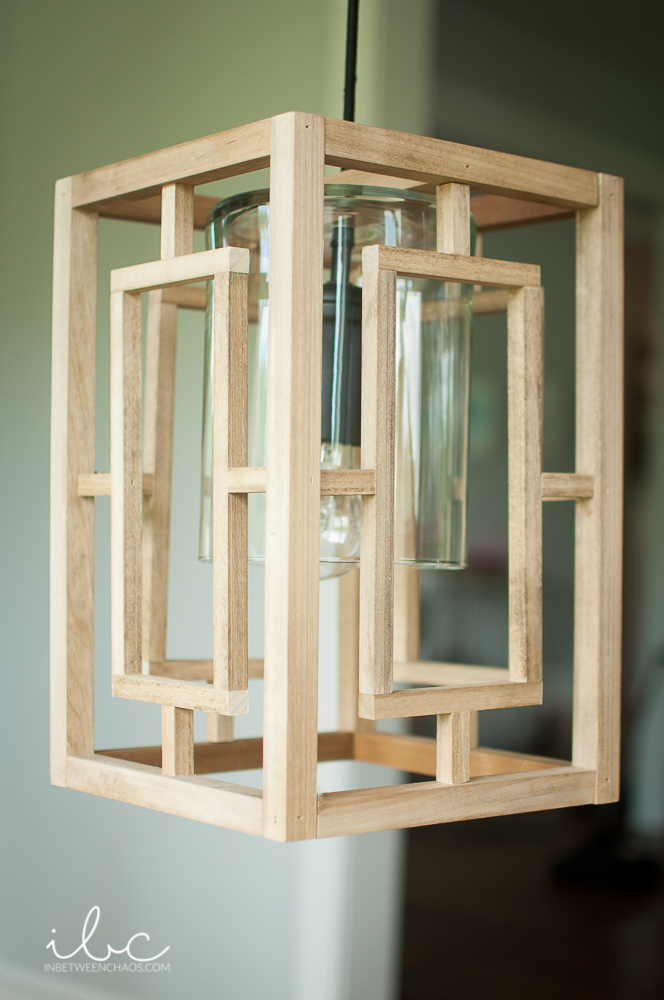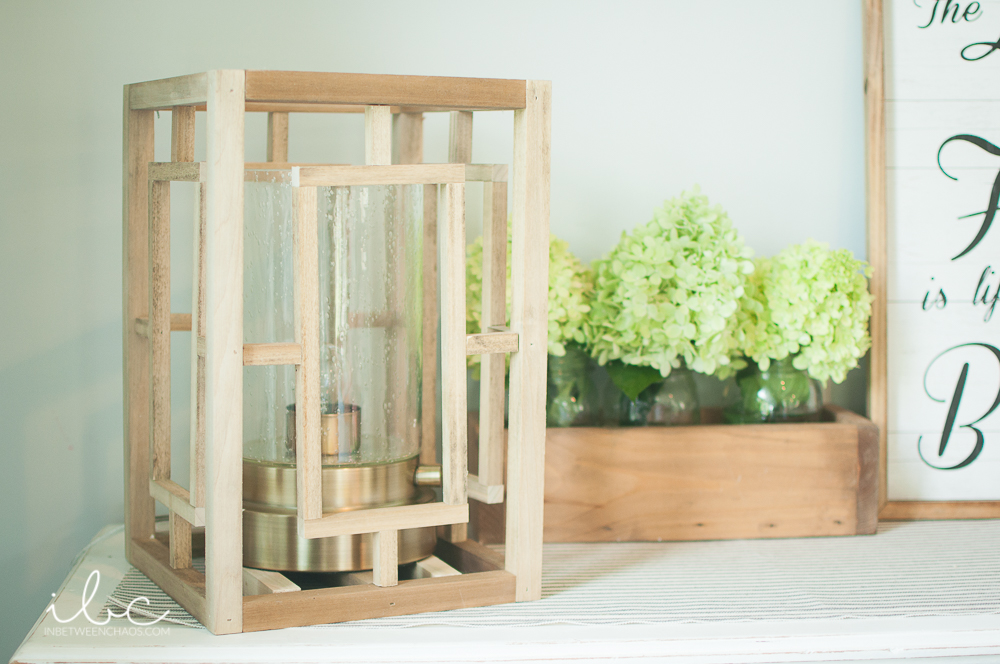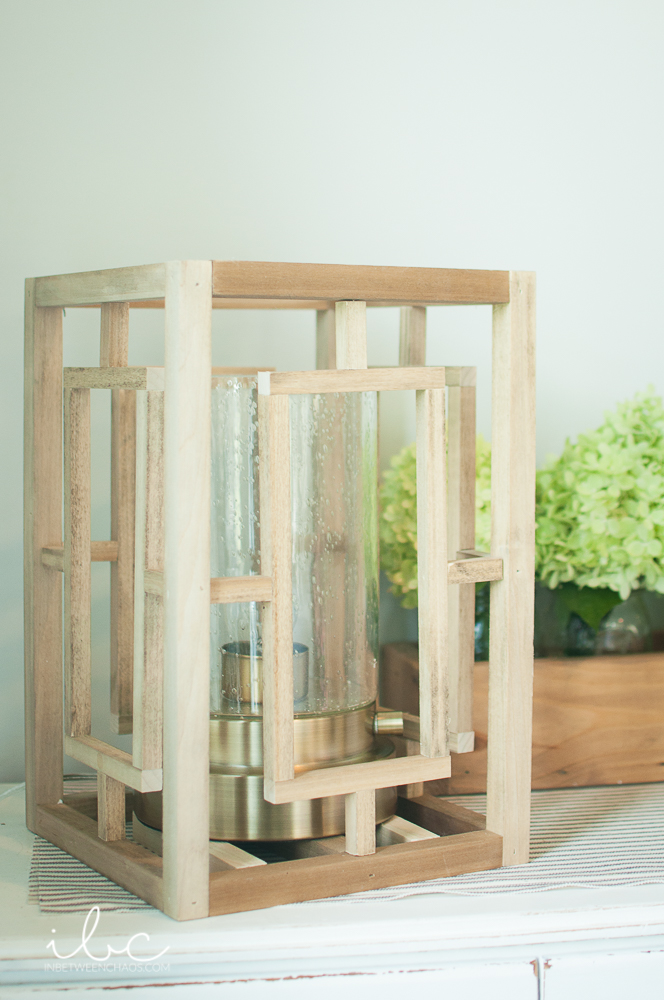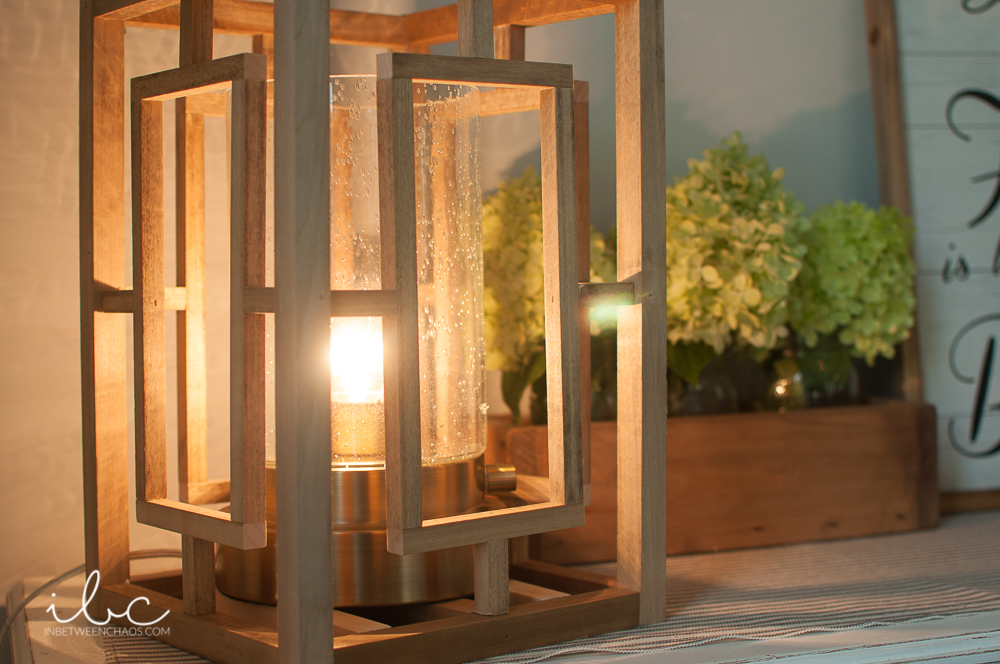 Be sure to check out the Ultimate DIY Lighting Guide for more great lighting ideas!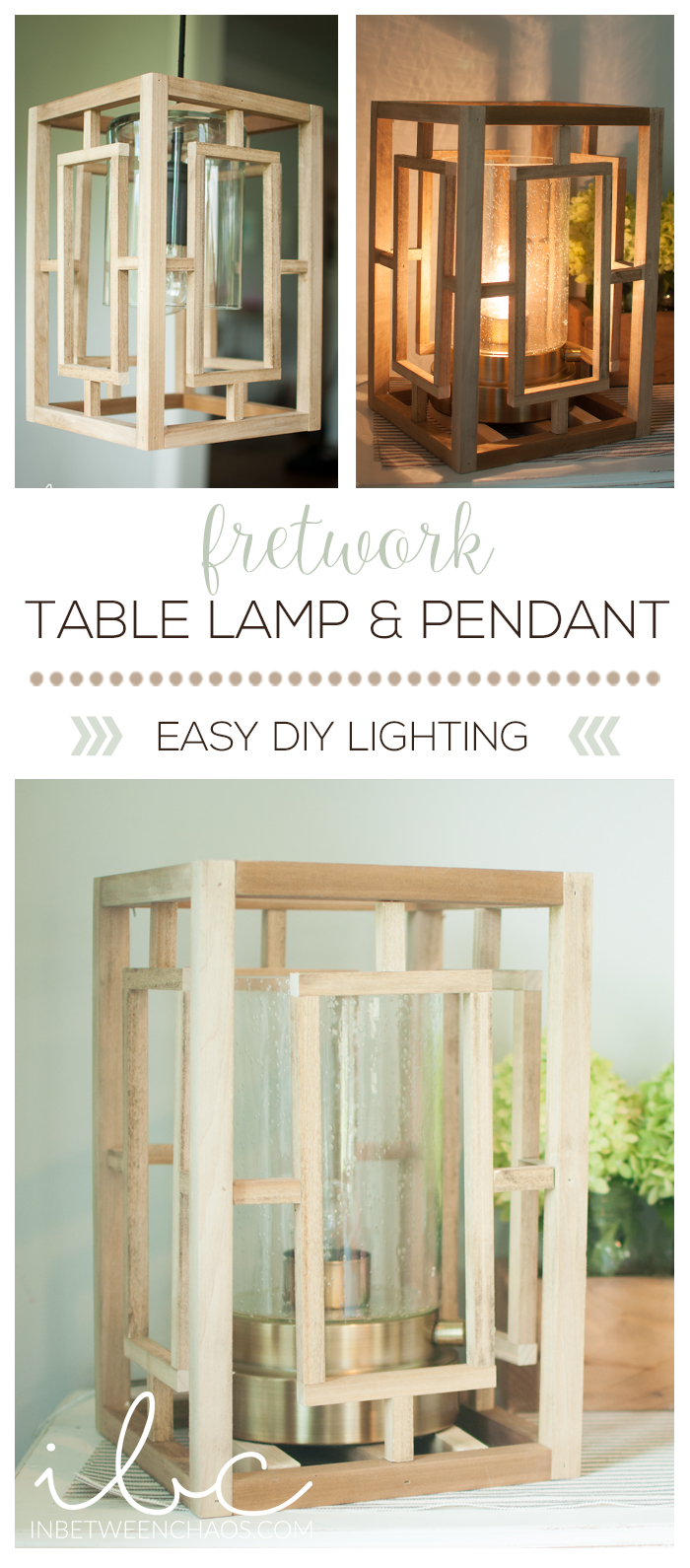 ---
This post contains affiliate links.