Lighting often goes overlooked as an easy way to update the look of a room… maybe it's the cost, since lighting can go as high as the stars price-wise, or maybe it's a an assumption that you would need to call in an electrician… whatever it is, overlook no more! I'm really excited to bring to you this series on how to create your own light fixtures with fun, creative materials and no electrical expertise!
Part 1: Basic fixtures crafted from wood, along with some plans to customize
---
I'm going to start with a few light fixtures using wood.  Then I'll move to other fun materials, and finally I'll get into some tips and tutorials on working with glass and finding good fixtures.
Wood dowels are awesome to work with – they are rather inexpensive, come in a variety of sizes, and require little sanding. They are also great for customization in terms of paint and stain.  You can even give them a metallic look with spray paint.  These fixtures are also drama queens in that they create awesome shadows! So without further ado, here are some of my fixtures and ideas. For simplicity, I'll share detailed plans on these in separate posts.
Basic Frame Light
The first fixture I made went into the Plaid House, my 2nd flip house.  It really opened the floodgates for me in terms of customizing my own light fixtures.  Unfortunately, I have too many ideas to use.  So I'm passing them on to you!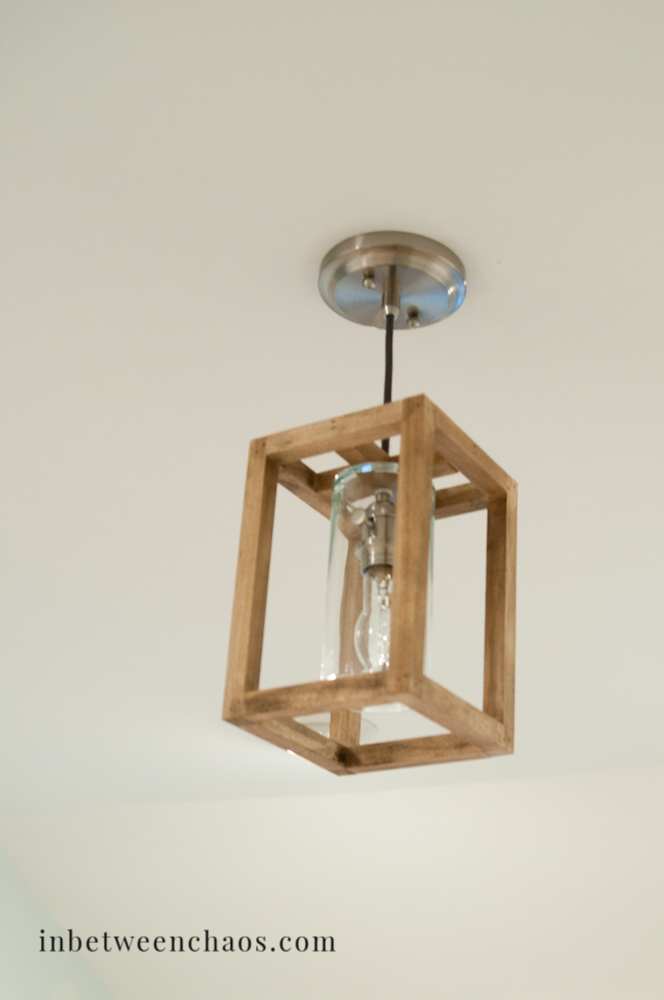 This fixture was made with a simple wooden dowel frame, with a glass shade and pendant light. I then used this frame as a starting point for my Fixer Upper inspired X light and my fretwork light.
Fixer Upper Inspired X-Light
This light is inspired by these gorgeous fixtures on Fixer Upper.  I love their scale and am always a sucker for an X.
So I made my own, and now I have a spot to hang it… in the kitchen of the skinny house!  Check out more details here.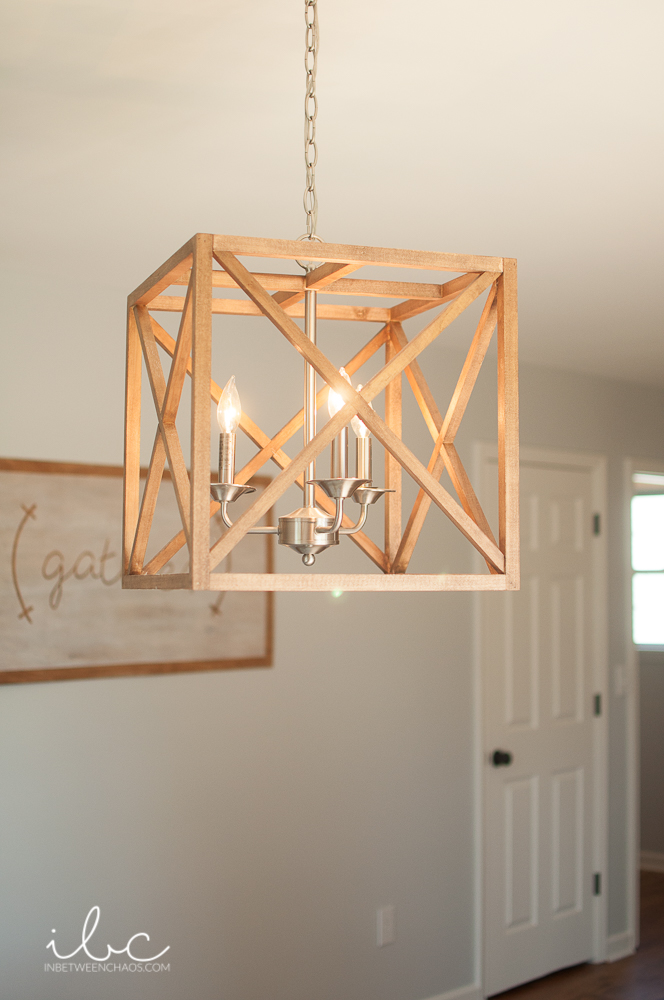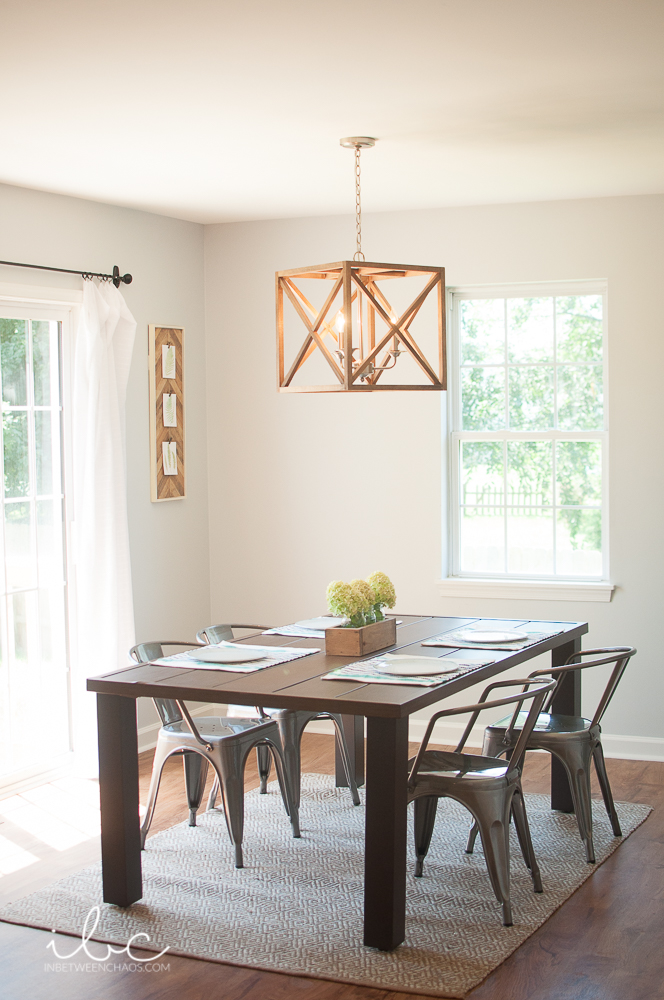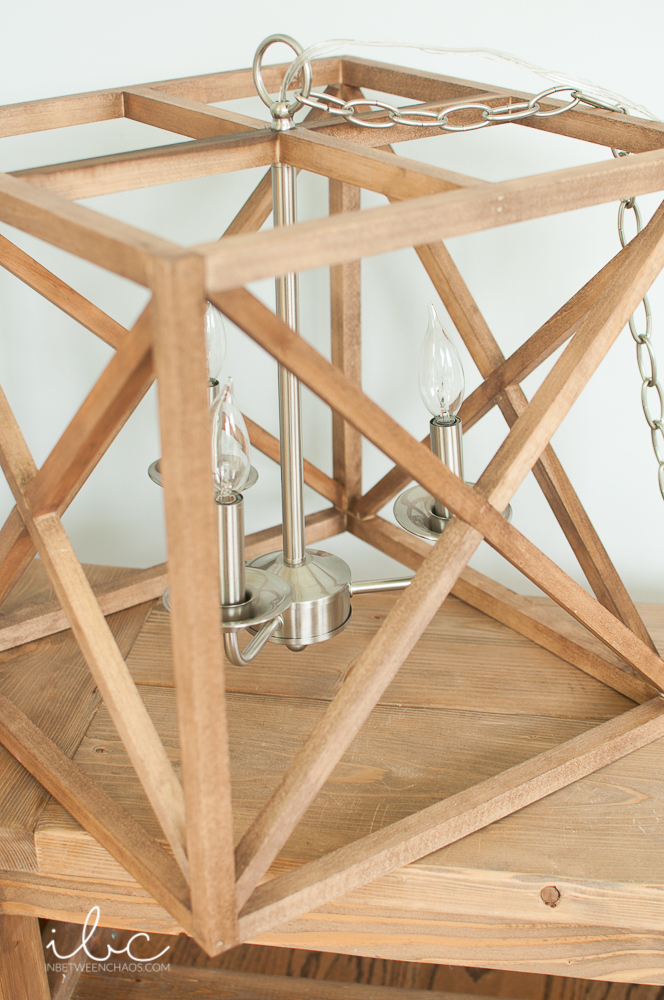 Fretwork Light
I started this fixture as a table lamp. But I built my prototype large, and I couldn't find a shade in the proper scale.  It was tedious enough that I didn't want to make another one right away, so I set it aside.  Now, though, it looks beautiful as a pendant. For instructions, click here.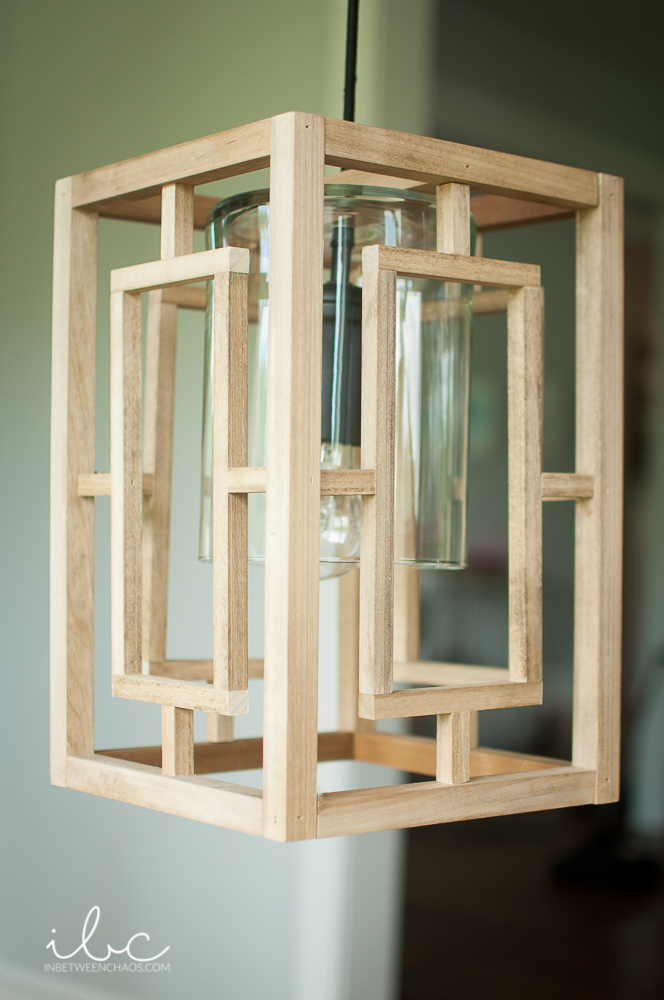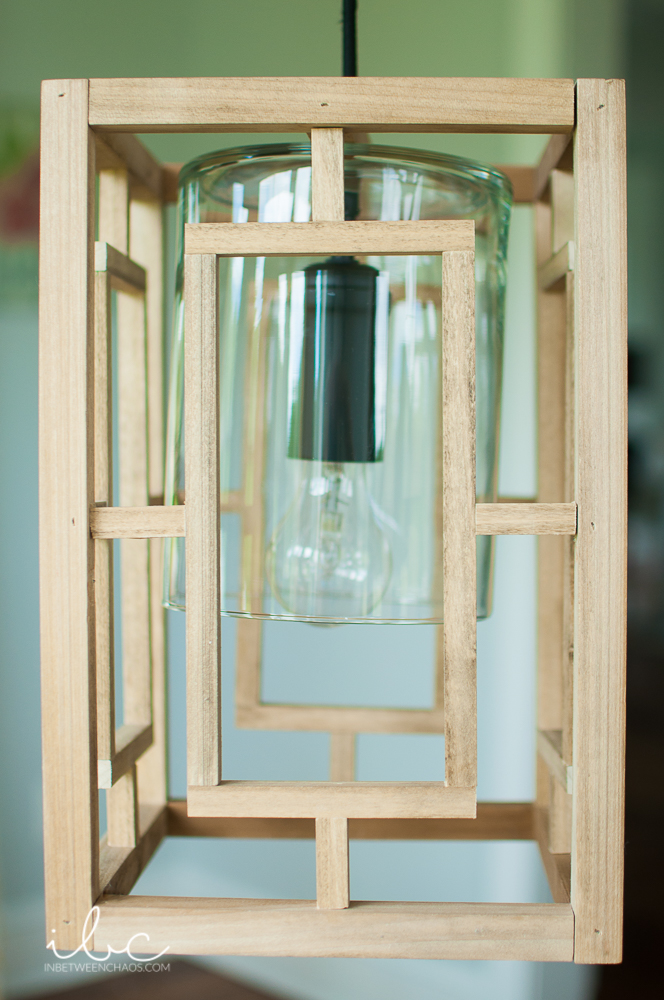 I also think it would look awesome spray painted in a brushed brass or gold finish. Or, flip it upside down and stick an uplight in it like this one to make a statement in any room!
Double Prism Light
I haven't had a chance to make this one yet, but I have a couple of ideas about where I could put one. This is a smaller basic frame nestled inside a larger one to give it some dimension.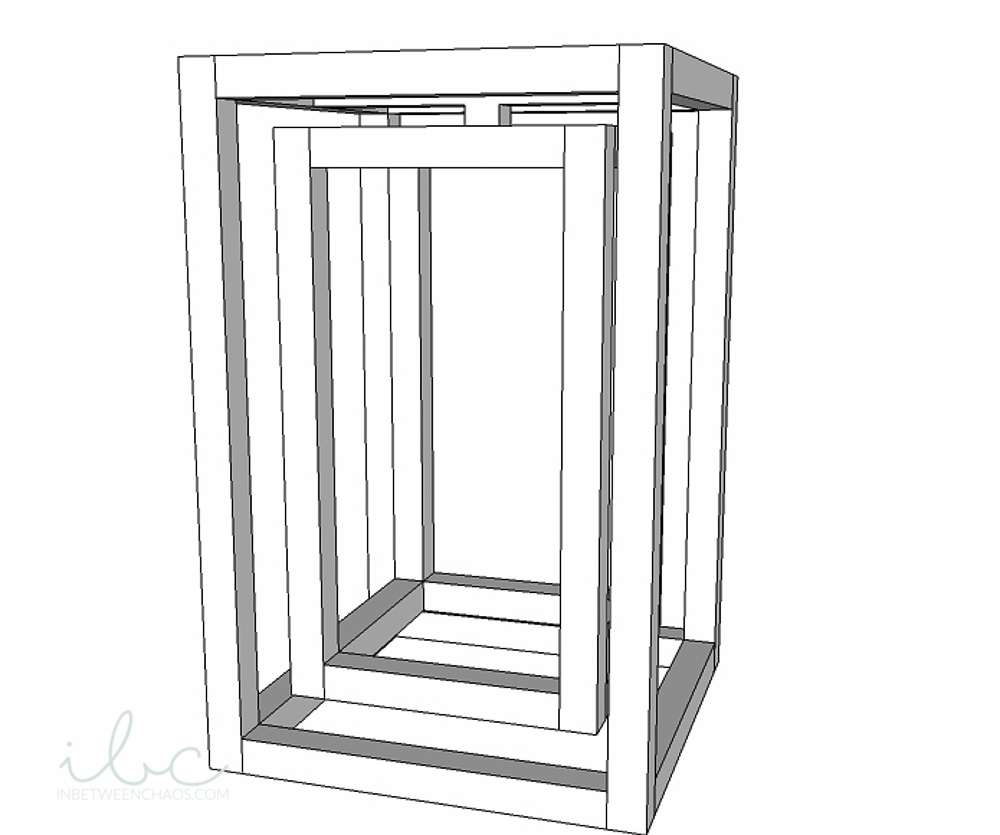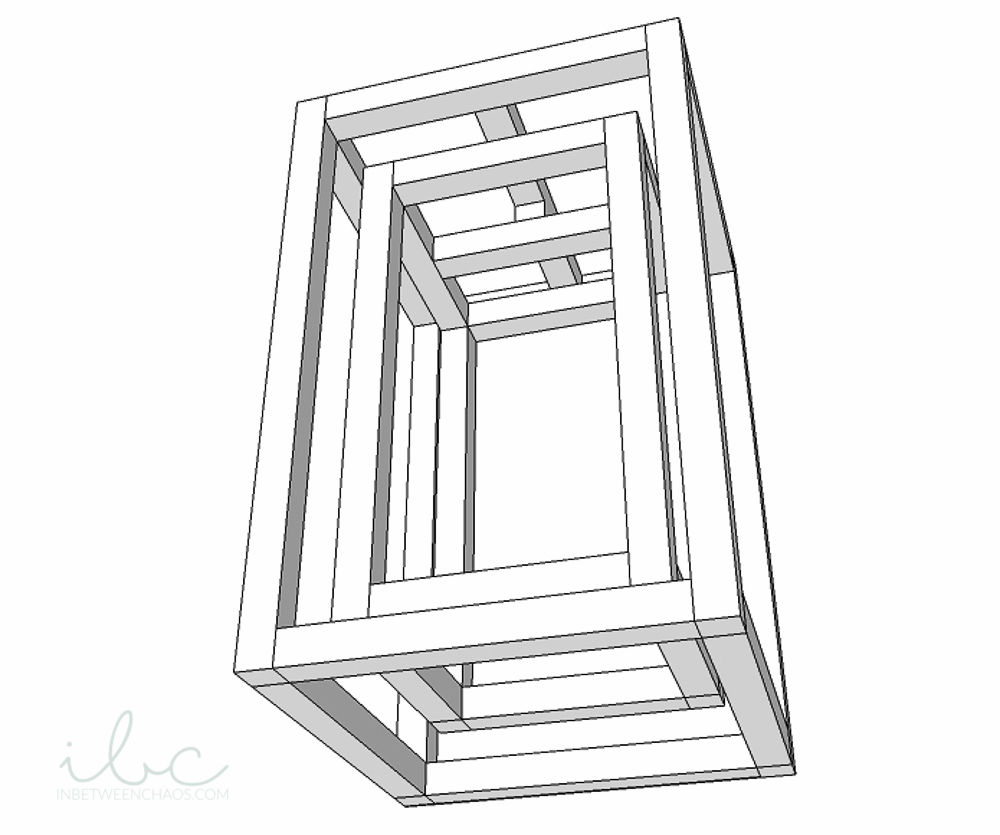 Modern Basic
And lastly, a bit of a different take on the basic light.  This one is the absolute simplest to make! I especially love the unfinished wood with the black pendant, but then again, these wooden lights can take on any color and style you choose.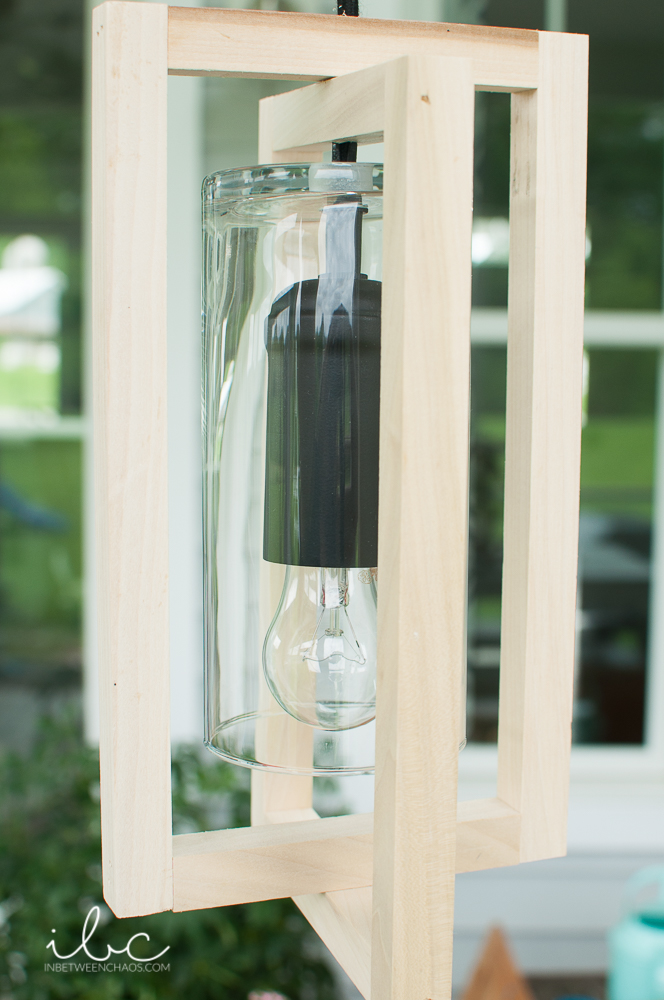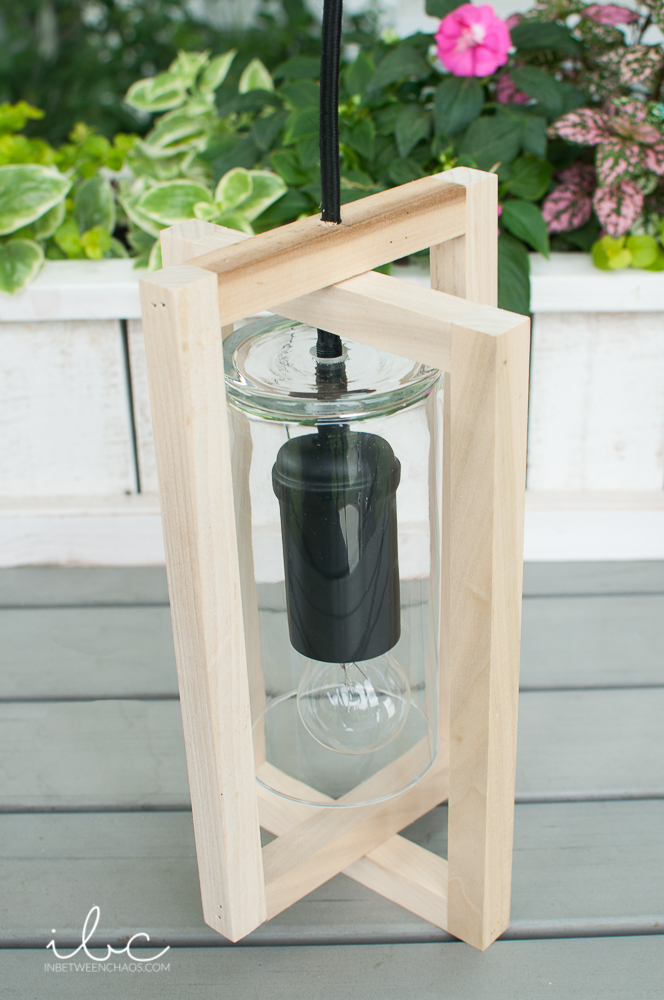 Next I will be back with some fun materials so you can really branch out and customize your lights, and I'll give more details on making these fixtures. Of course I'd love to hear from you if you make any of these!

Source List: A guide to items shown or similar ones.
---
This post contains affiliate links which cost you nothing but may pay me a small commission should you decide to make a purchase.  Thank you for your support!