Although I have to limit myself, I LOVE putting puzzles together. The problem is, if I get one started, I have a lot of trouble walking away until it's completed. I will walk by it, then sit down to work on one little part, and the next thing I know it's hours later. My neck will be hurting from bending over… you see what I mean.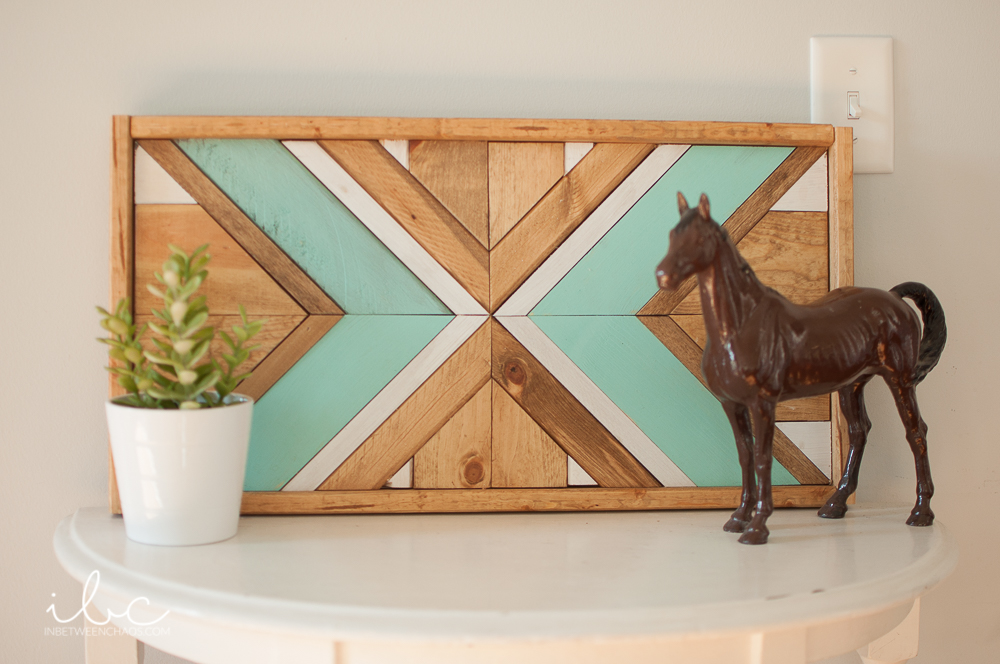 So I think that's why I like doing this geometric wood decor. It's a bit like putting a puzzle together, and I have to cut the pieces right to fit. If this sounds like you, I think you'll love putting this together! (PS it's also great cutting practice!)
Supplies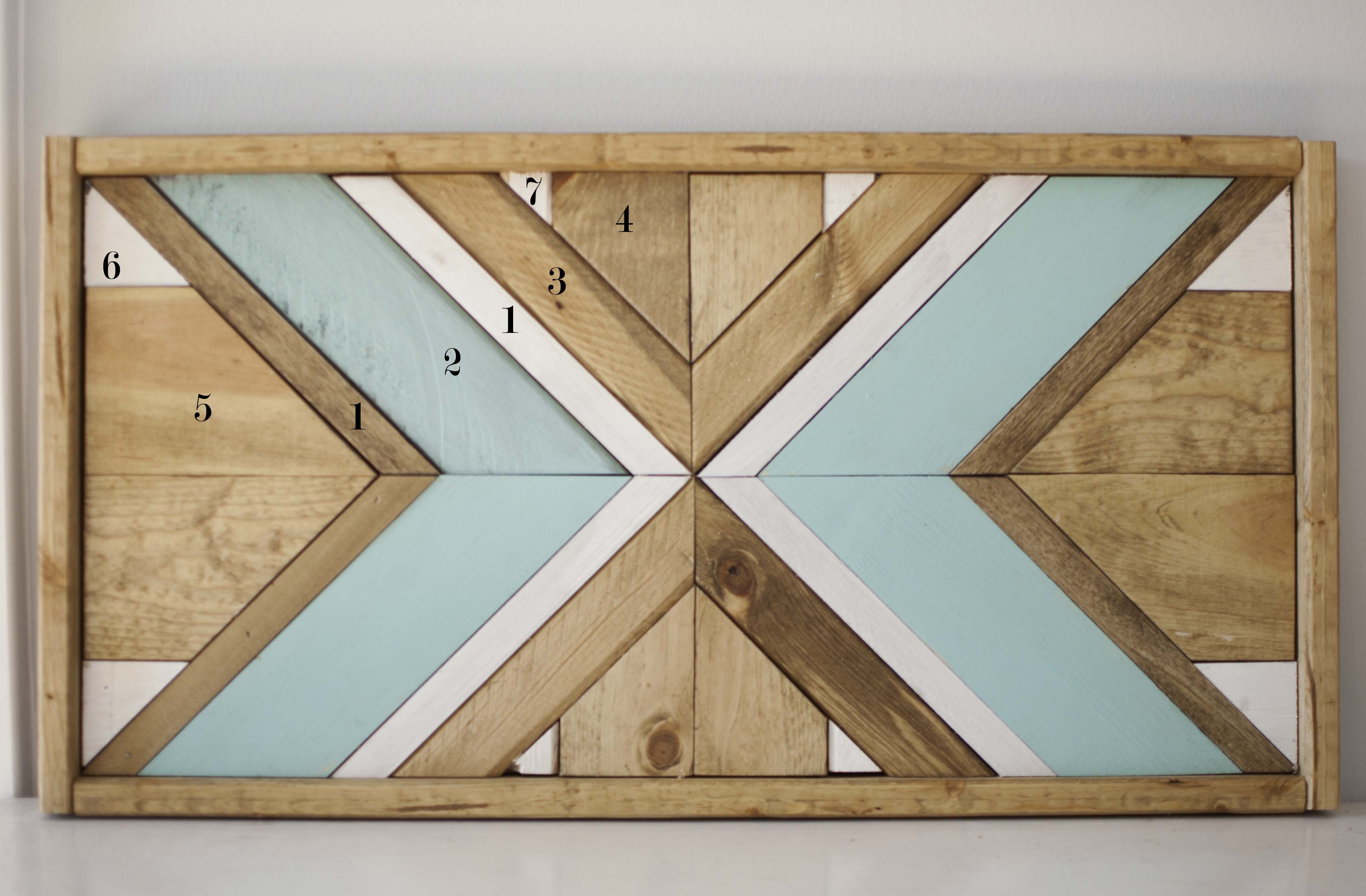 Piece 1: 3/4 inch dowel
8 @ 8″, ends cut at parallel at 45
Piece 2: 1×3
4 @ 8″, ends cut parallel at 45
Piece 3: 1×2
4 @ 8″ (long side), ends at 45, not parallel
Piece 4: 1×3
4 @ 3 1/2″, one end cut at 45
Piece 5: 1×4
4 @ 5 1/2″, one end cut at 45
Piece 6: any scrap wood
Right Triangle, each side 2″
Piece 7: any scrap wood
Cut to fit
Frame: 1×2
2@ 23″
2@12 3/4″
Other Supplies
Plywood @ 23″ x 11/14″ (I used 1/8″ thick)
Gorilla Glue
Brad nails
Paint and stain as desired
Steps
You may wish to start by making your frame, using brad nails to secure the ends. Lay it over top the plywood so you have a good way to keep your pieces in line as you go.
I penciled in halfway vertically and horizontally as a guide.
Cut your pieces, laying them on the plywood as you go.
Cut to fit the remaining triangles (next to the 1×4 on the sides and the 1×3 on the top/ bottom).
Once everything is set, do yourself a favor and number the backs of the pieces. If you want to make it a lot easier on yourself, write down the finish you will need (blue, white, stained, etc.)
I did some basic sanding, then used SW Extra White, a custom mixed blue, and Minwax Puritan Pine to finish the boards.
Once dried, I placed them back onto the plywood and glued them down 1 at a time.
To finish, I used my nailer to nail the frame to the plywood and to the design.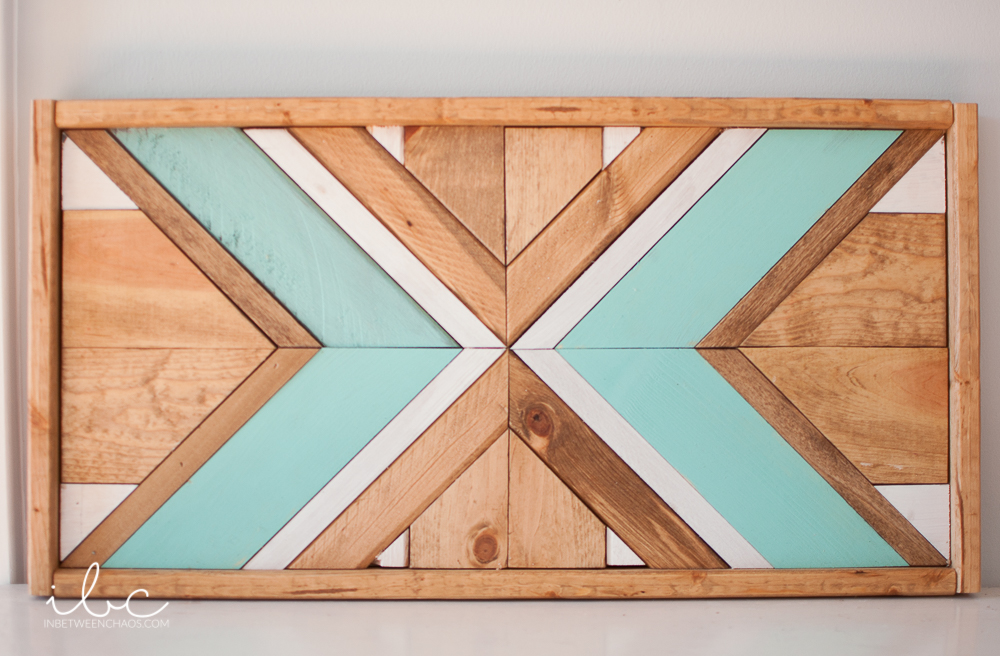 Enjoy!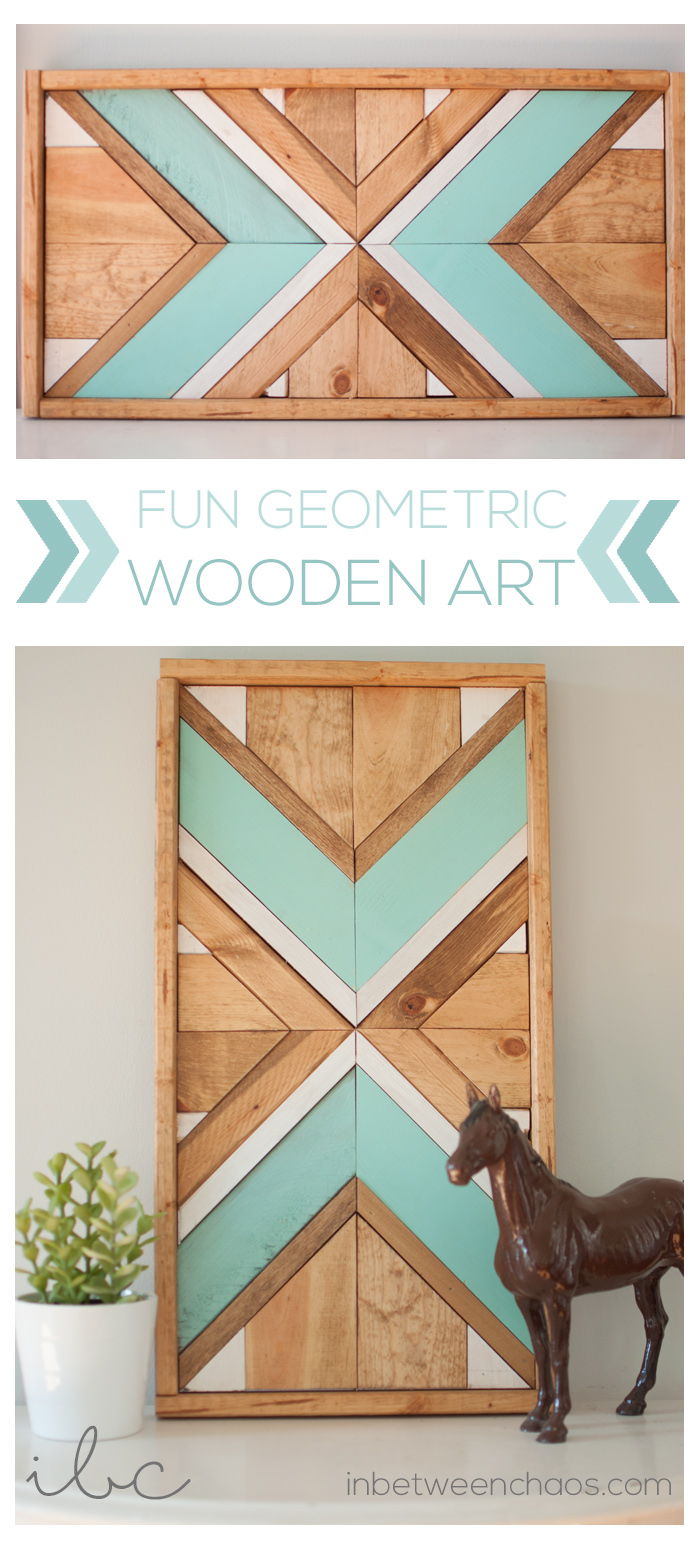 You May Also Like