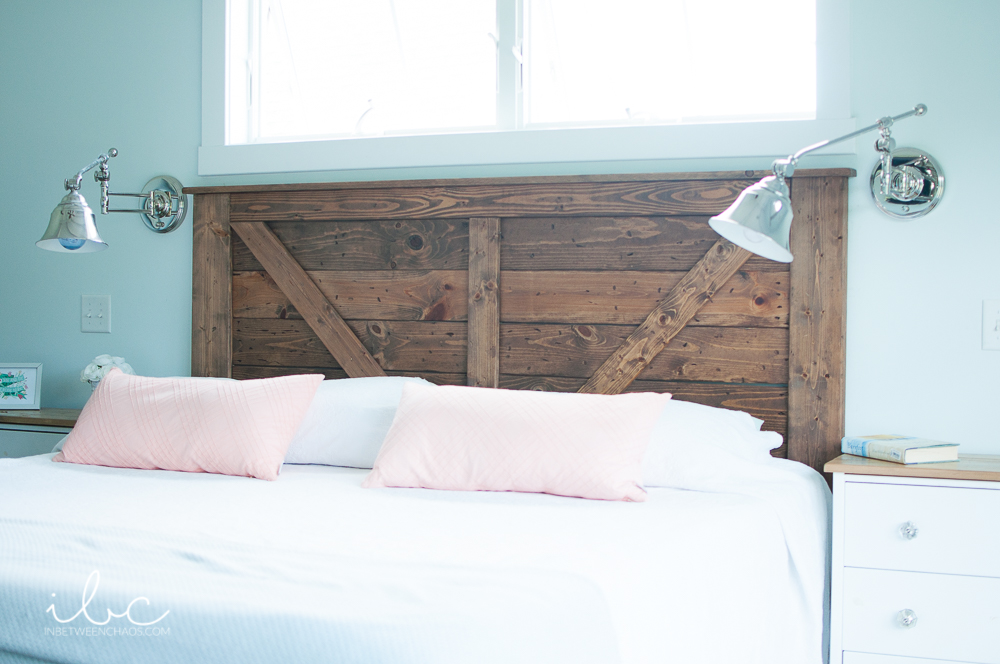 I've been itching for a change in our master bedroom for some time now.  And not a style change.  It's our bedding.  We've had a bedspread for a few years, and i'm just really missing the comfort of a comforter.  I switched to a bedspread for a couple of reasons. Number 1 it reminded me of waking up on summer Sunday mornings at my grandmother's house and immediately hearing birds chirping and the sounds of an active family farm already hard at work.  But I also wanted a bedspread that would keep me from having to get a bedskirt.  Love the look of bedskirts… hate keeping them in place.
Well even though I looked for the absolute biggest bedspread I could find, and even though I lowered our bedframe as much as I could lower it, the bedspread still looked like highwaters.  So the bedding has just felt blah, and I've really been missing a comforter.
So I finally decided to get a new bedframe so I could ditch our boxspring.  And now, with new bedding, I'm itching for a new headboard 🙂  So I thought I'd share the one I made a few years ago before it heads out the door.
I found the plan on Shanty 2 Chic's site here.  It is based on this plan from Ana White. I switched the direction of my cross boards so they angled down towards the center, and I modified the dimensions for a King. When it was done, I stained it with Minwax Special Walnut.
Our room now feels lighter and brighter with a simplified bedframe, which was so easy to put together, and a new headboard. Ahhhh… I may have to do some Christmas decorating in there this year 🙂
You May Also Like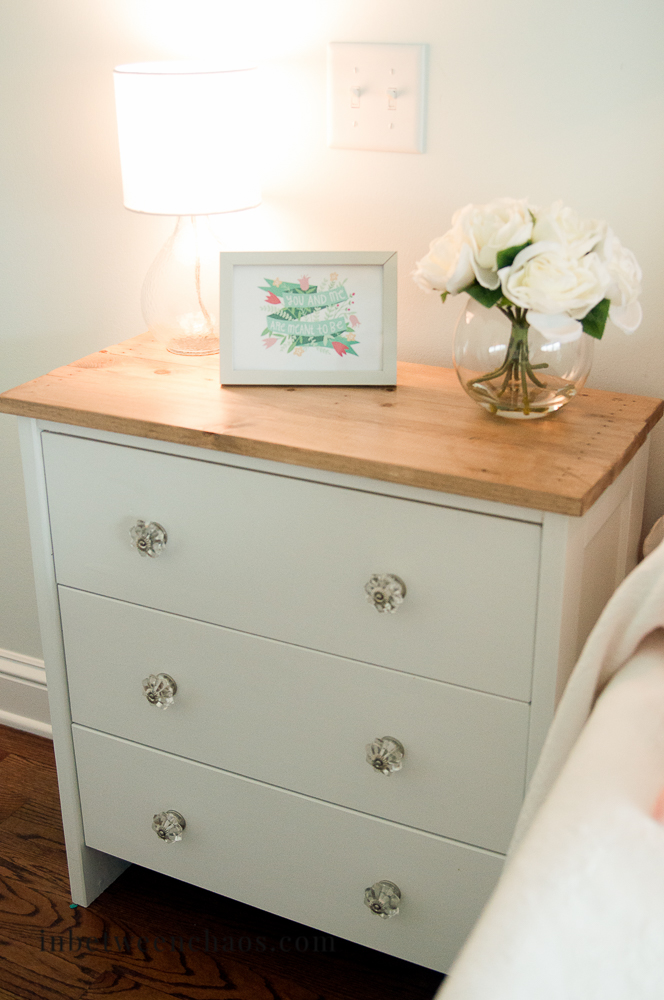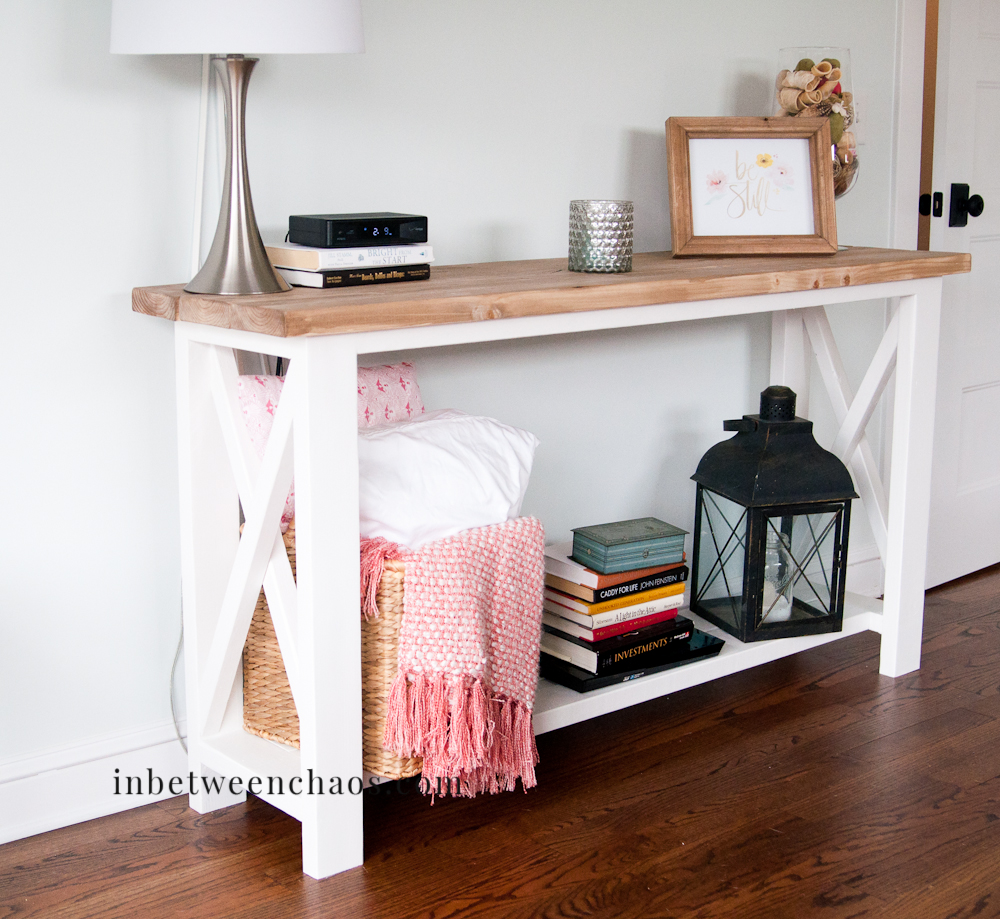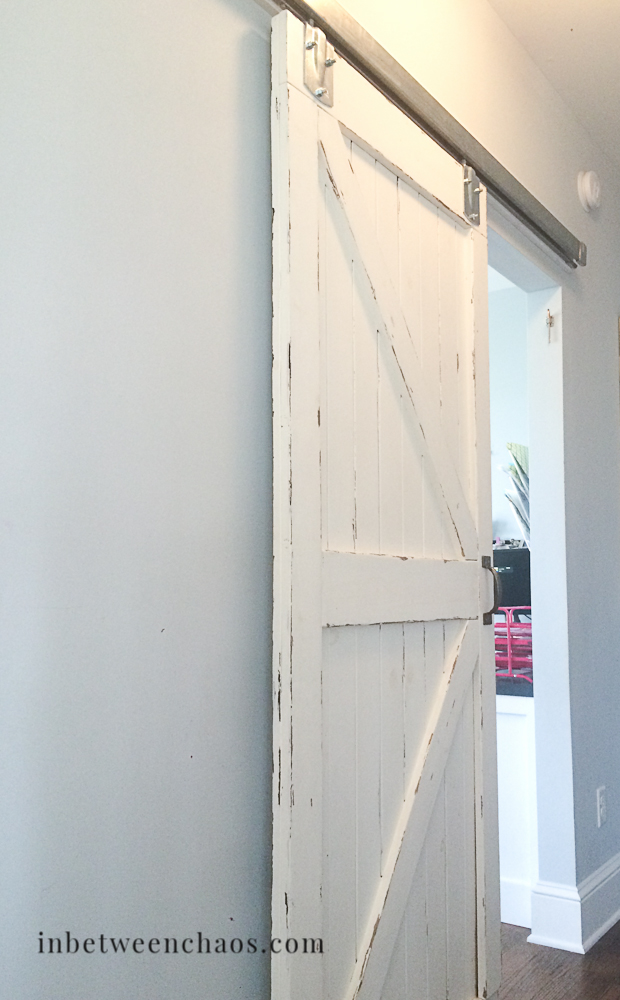 ---
This post contains affiliate links, which cost you nothing but may pay me a small commission should you decide to make a purchase. Thanks for stopping by!