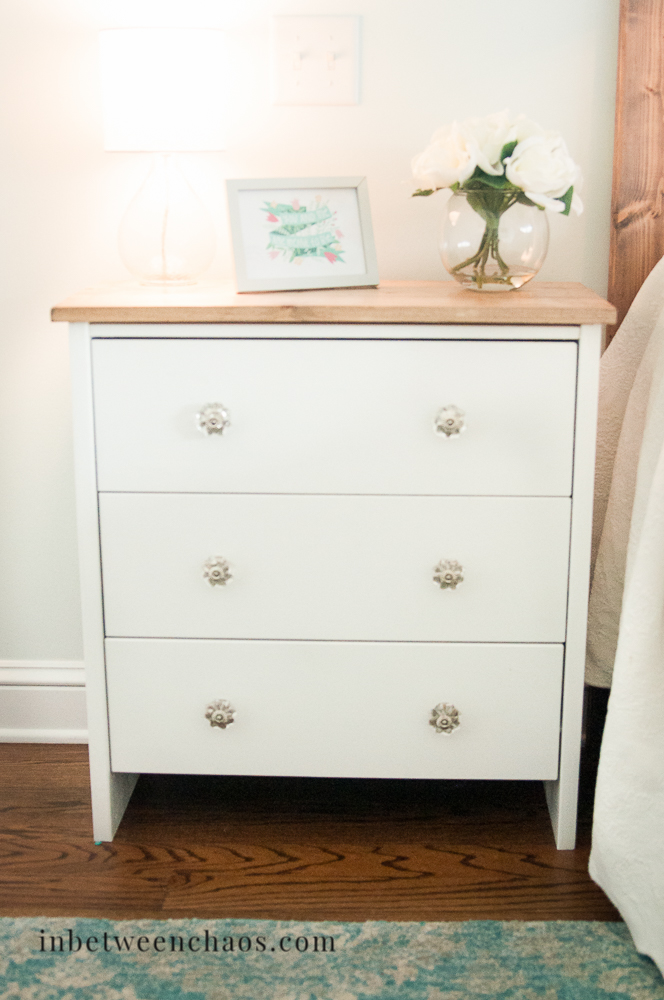 A couple of weeks ago, I showed you my first IKEA Rast hack, which also just happened to be my first project!  I used 4 Rasts to create one long media console.  It was a success, and I loved the storage it provided.  I'm the type who needs storage behind doors or in drawers so that I can close them to hide everything!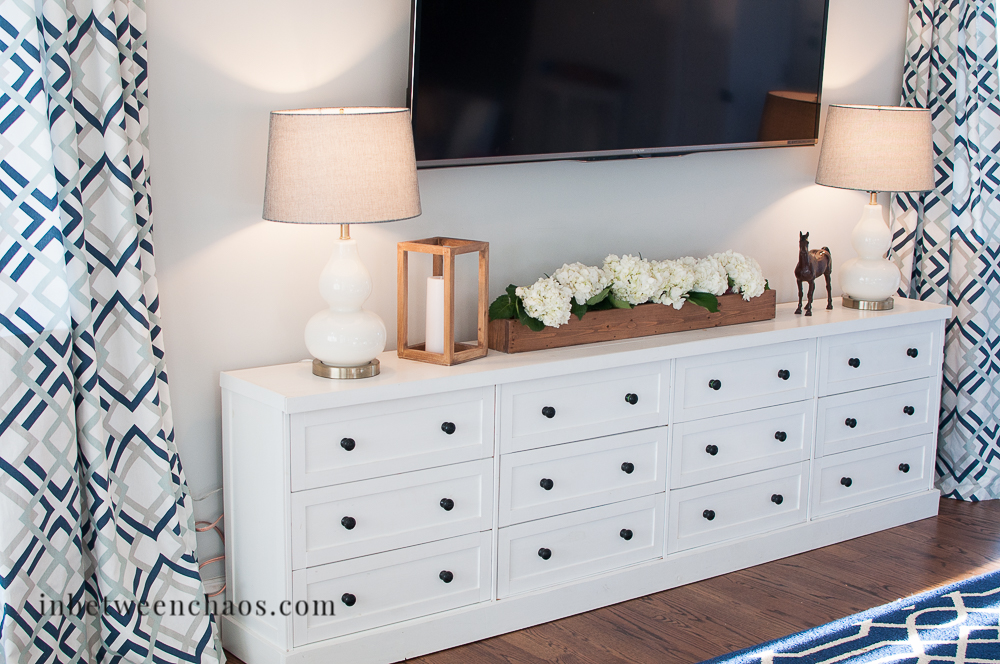 My nightstand didn't have this storage, and I had a lot of cords everywhere.  At the very least, I wanted a place to plug in my phone, laptop and tablet without seeing all the cords.  So I knew a Rast would do the trick!
This hack was definitely simpler than the media console since it was a single dresser.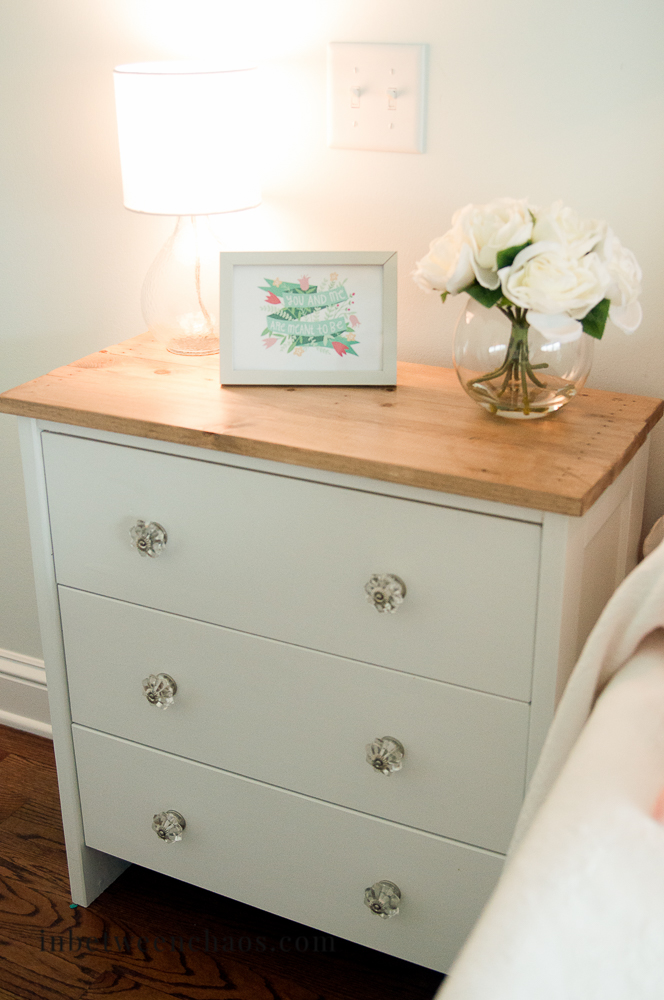 Supplies
IKEA Rast Dresser
Wood Glue
2 1/2″ wide trim boards (I used material with a thickness of 3/8″)
4 @ 27 3/8″ (measure your piece for exact length needed)
4 @ 6 3/4″
  1x boards for top @ 26 1/2″ each (I used 1 1×3, 2 1x2s, and 2 1x4s)
hole cutter (optional)
Steps
Assemble Rast as instructed, but do not install "toe kick" on bottom.
Glue trim boards onto sides to create a recessed panel.

Lay the 1x boards across the top and nail into the end panels of the Rast.  If you wish, you could also attach the pieces together with pocket screws to create a tabletop, then attach the entire tabletop to the top of the dresser.
I finished mine in white paint and stained the top like I did in this post here.  I then added some cute knobs.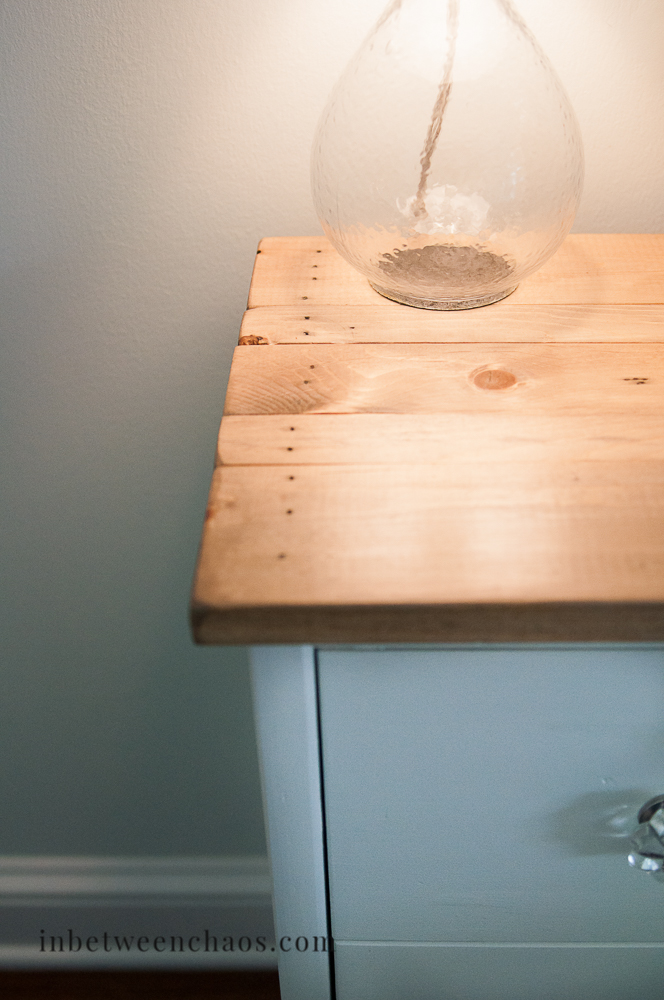 To hide my cords, I used a hole cutter to cut a hole in the back of the dresser.  I can then bring an extention cord into my drawer where I can charge my tablet and my phone, all with the drawer shut.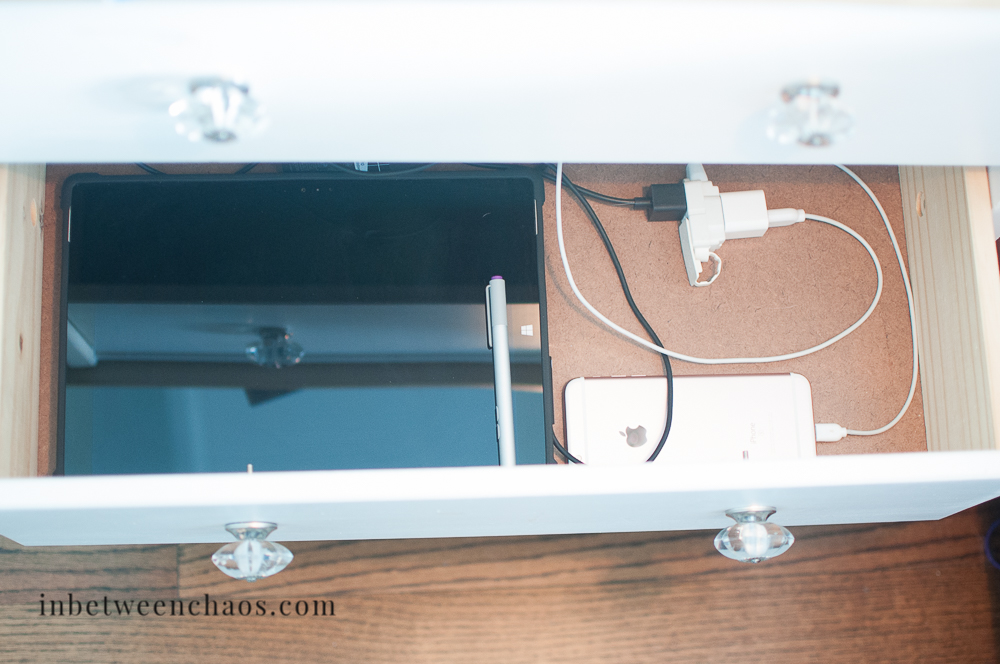 If you liked this piece, check out a couple of other pieces I made during my bedroom refresh that coordinate with this nightstand.
I hope this inspired you today!
-Marianne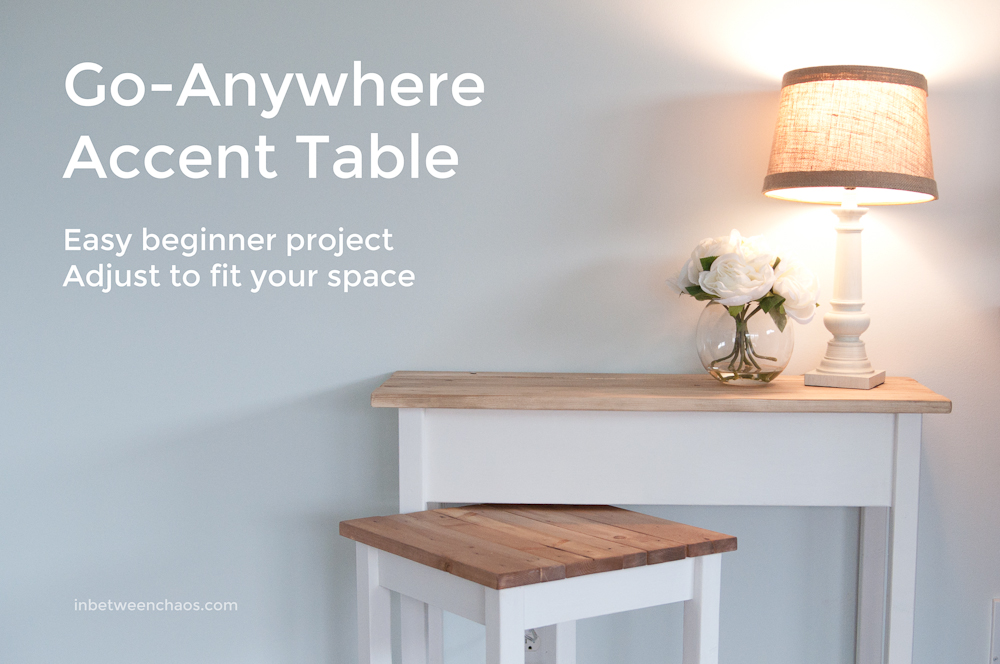 Ana White's Rustic X Console Table