I've been enjoying making some practically free-for-me Christmas decor this year. Yesterday I shared with you my scrap wood Christmas trees. Today, I'm showing you how I made an angel out of leftover pieces in my stash.
I began with a 1×8 at about 20 inches long. I then sketched out a super long skinny triangle and an oval head (I've included an example template if you wish to use the same dimensions) and cut it out with a jigsaw.
For the wings, I first used a 1×8, so the template will work on a 1×8 about 11 inches long. I ended up going back and using a scrap of birch plywood. I left them unfinished, and attached them to the back with nails and glue.
For the stand, I glued and nailed a block of wood to the bottom.
And done! They aren't perfect, but I'm totally ok with that. I may make another with some pretty gold metallic paint or possibly some shimmery powder for the wings.
Happy scrapping!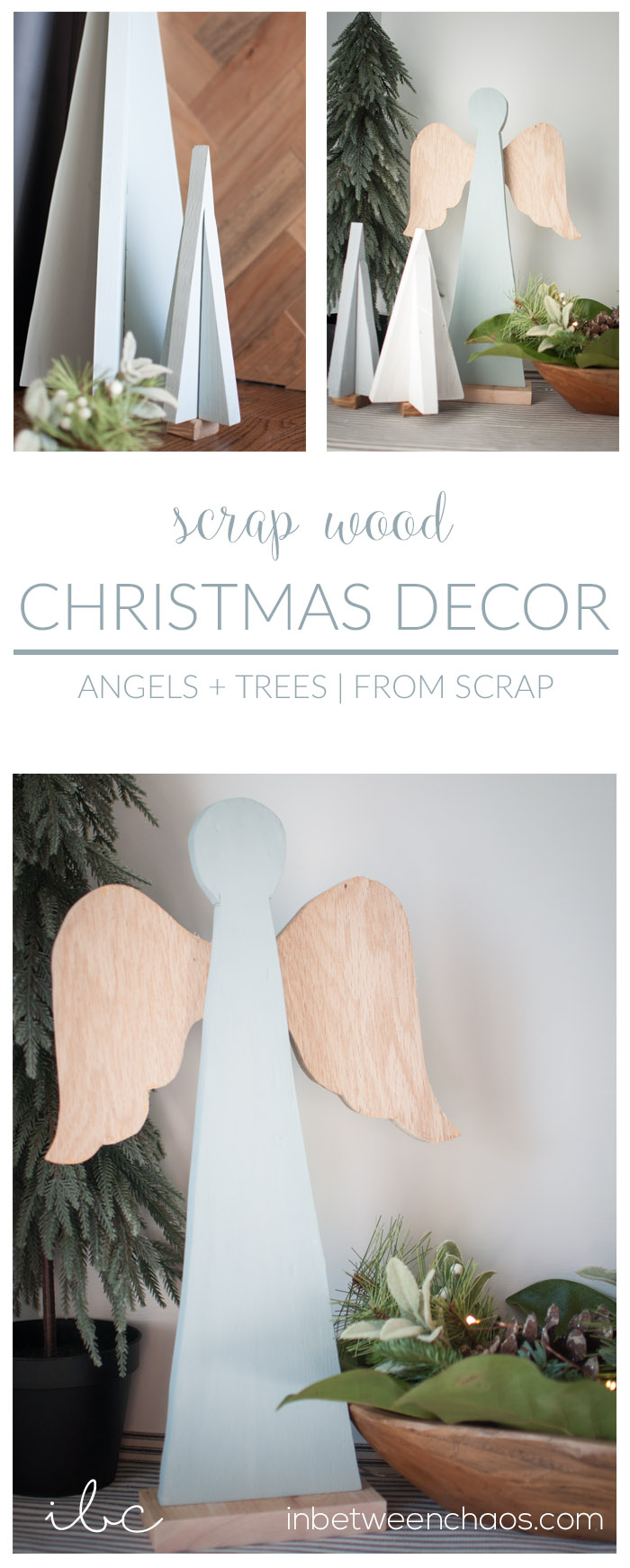 You May Also Like