I've been itching to get some skills in metalworking, because I have none. And really no tools either. So when I find something I can do without skill or special tools, I get a little excited. I liked this tote from Magnolia Market, but I didn't so much like the $60 price tag! And then I realized this would be a great project for me to include some metal.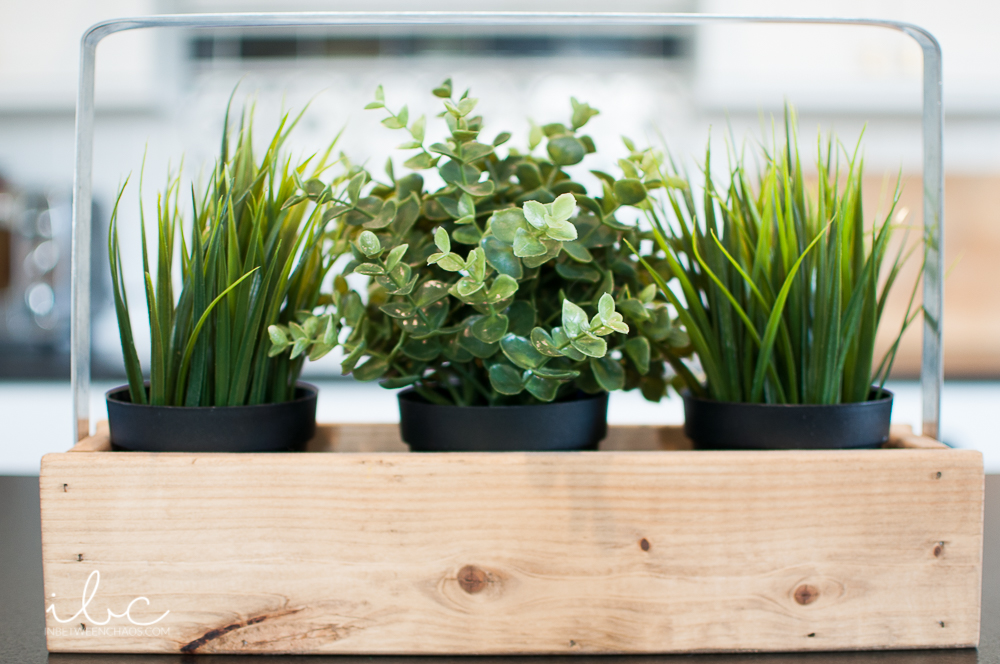 I began with a flat steel bar, which you can easily pick up at any big box home improvement store. It's 1 inch wide, 1/8" thick, and 3 feet long. This is the exact one I got.
I used my jigsaw to trim off the very ends where they were marked with red ink… you may not have to do this. Or, you may wish to cut it if you are looking for a shorter handle or smaller box.
I then marked up 10 inches from the end and drew a line. I put the bar in a vice (even this basic one worked fine for me) with that little line right at the top of the vice grip.
Using all the muscle power I had, I bent the bar to make a right angle, being sure to push the part of the bar just above the line. I'll admit, the first time it didn't go well, so you may want to grab an extra bar 🙂
Here is a very helpful video for you since I stink at describing things!
After making the handle, I constructed a simple box planter from 1×4. My advice is to measure the handle, then construct from there.
Here are my dimensions:
Sides – 2 @ 16″
Ends – 2 @ 3 1/2″
Bottom – 14″
The box is stained with Minwax Puritan Pine.
For Christmas, I filled it with some magnolia leaves, greens, and pine cones along with some greenery picks from Hearth & Hand. I wish I had gotten more than one pack, but they now have these eucalyptus picks, which I've got my eye on.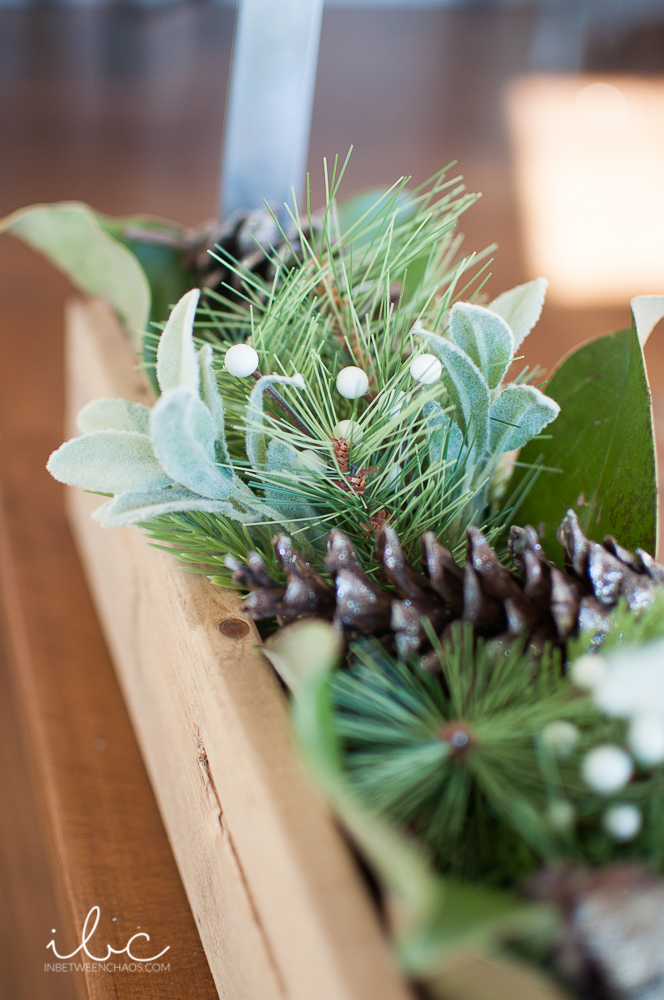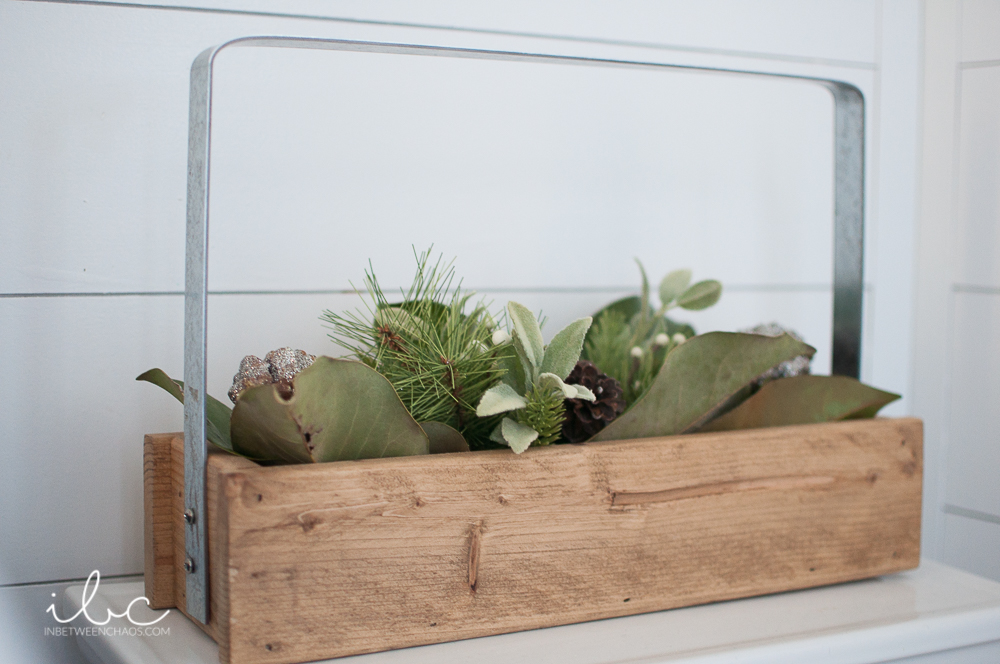 It was fun venturing into a new material… I'm ready to do some more!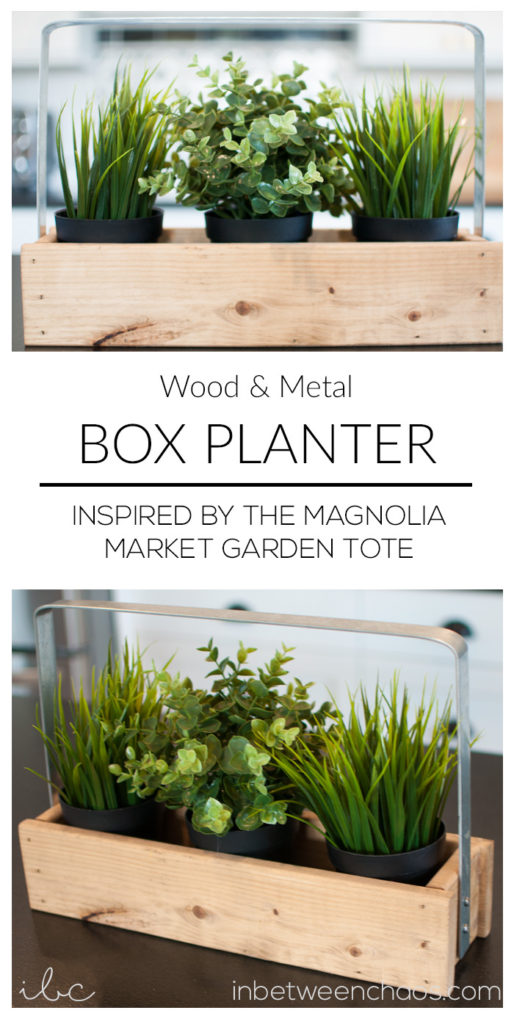 You May Also Like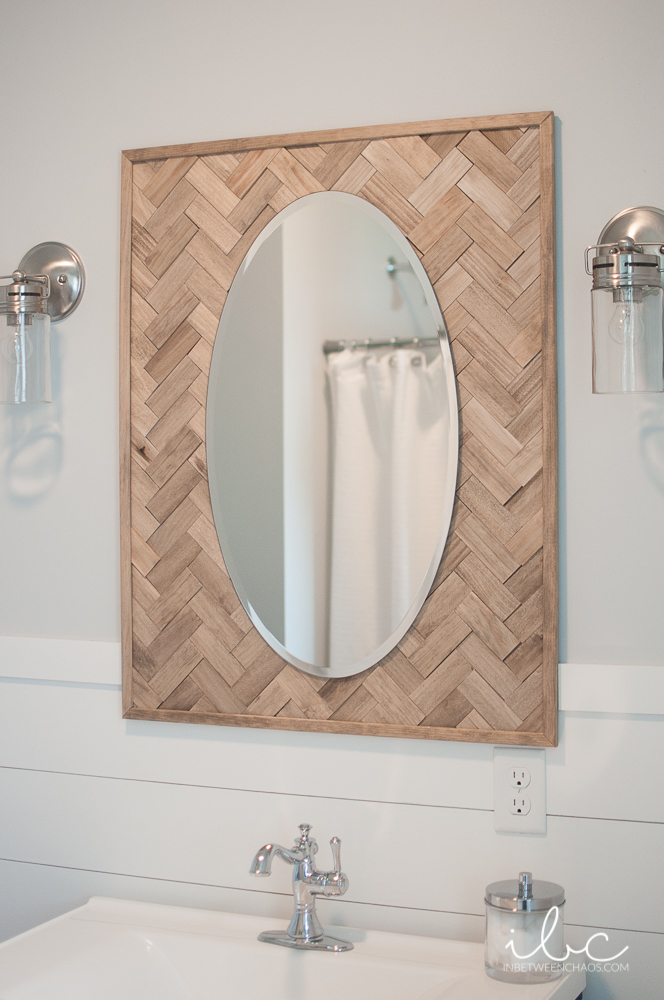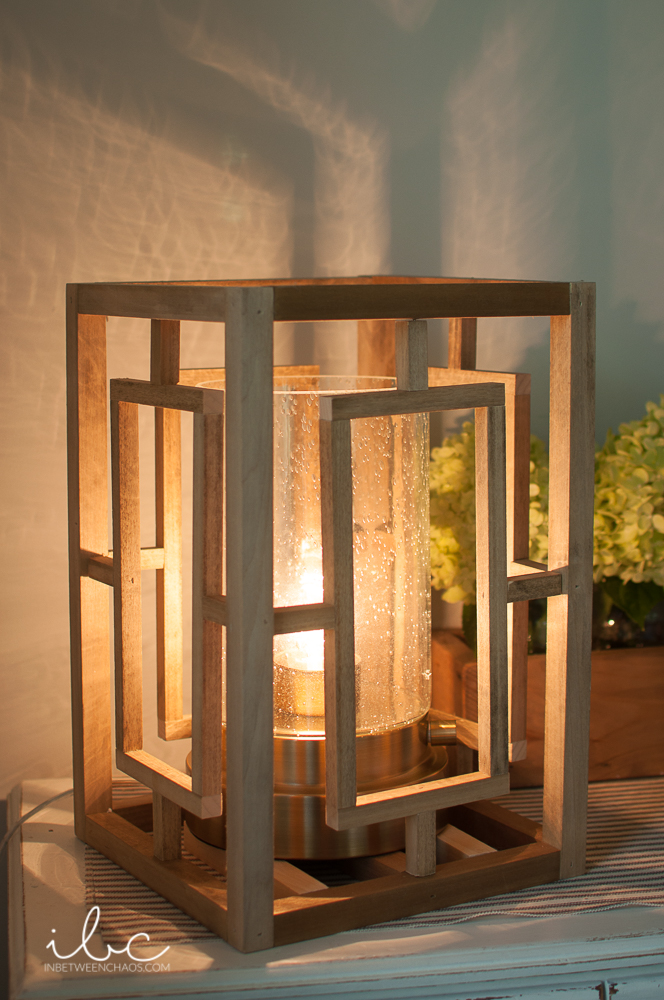 This post contains affiliate links.