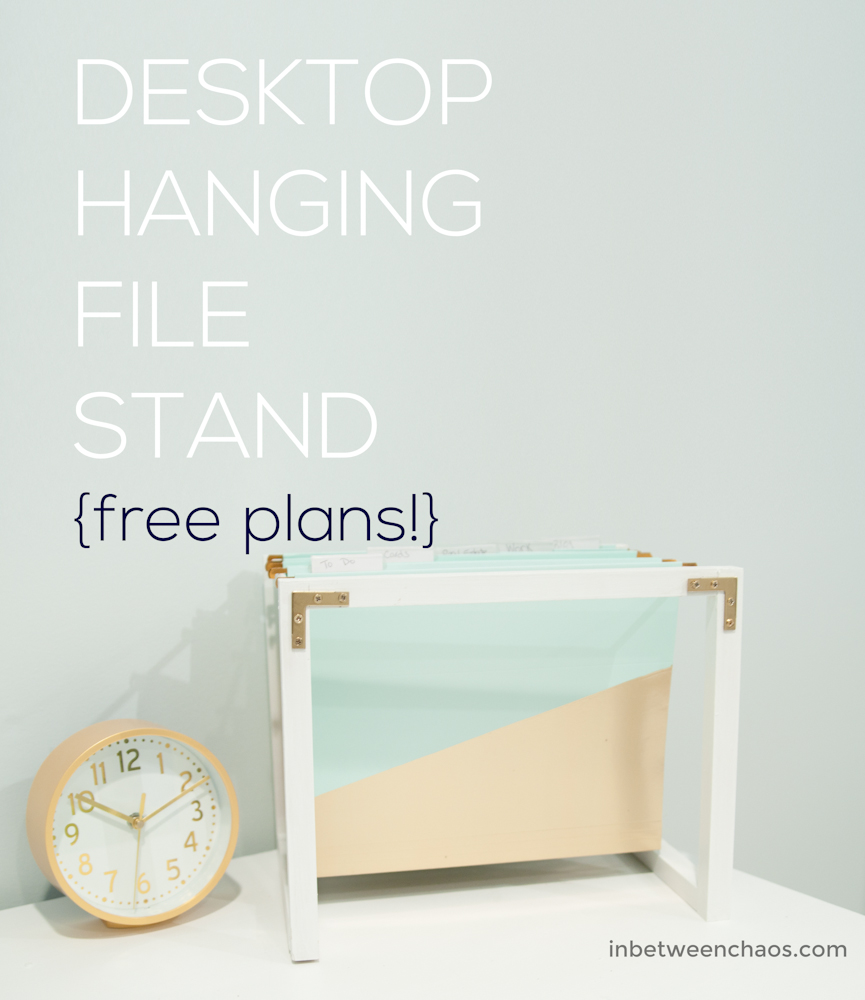 Maybe it's just me, but I am constantly finding cute file folders, and I hate to just stick them in a drawer.  I want to see them!  So I made a desktop folder holder to show off my latest folders.  I love projects that are fun and functional.  It was also a great way to add some fun color in the Plaid House!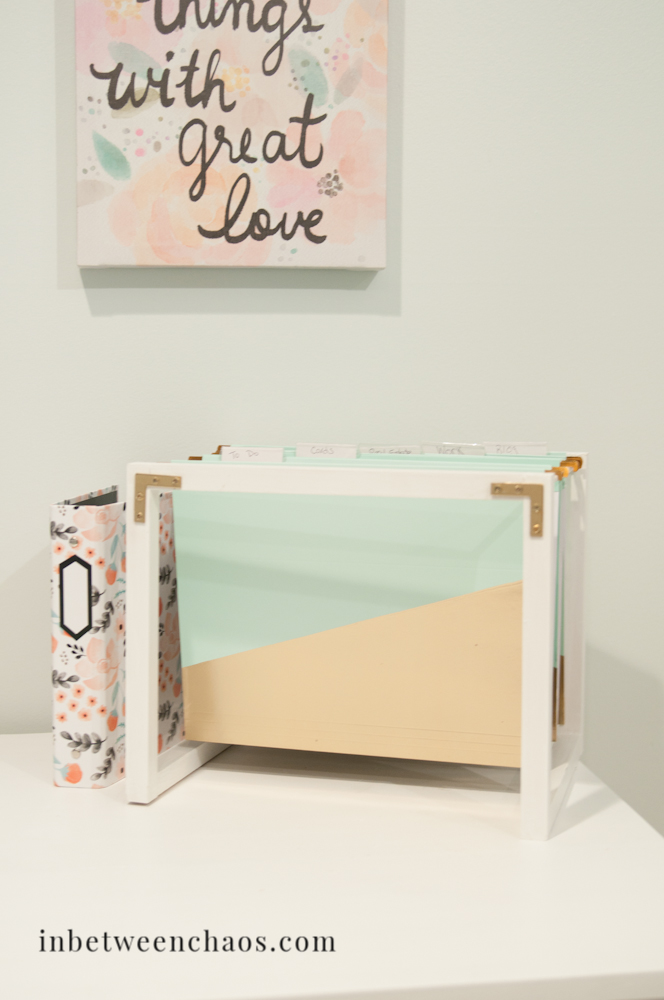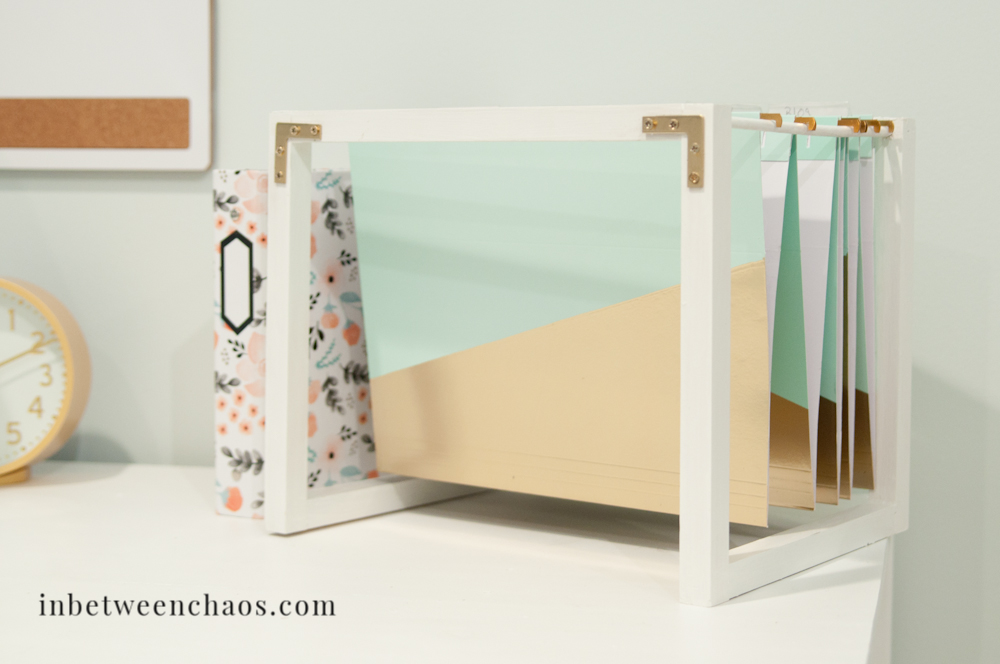 This was a quick and fun build.  And it's so easy to customize with paint and/or hardware.  Or just keep it simple and let the folders shine.
Supplies
3/4″ square dowel:
4 @ 10 1/2″ – vertical legs
2 @ 8 1/2″ – base
2 @ 11 3/8″ – tops
1/4 " round dowel (you can go thicker on the dowel to make it stronger)
1 1/4″ brad nails
glue
Steps
Begin by cutting your pieces.  On the tops of your legs, measure down 3/8″ from the top, and 3/8″ from each side.  Use a 1/4″ drill bit to drill holes about halfway into each leg.
Fit each end of 1 of the round dowels into the holes on two of the legs. The distance between the 2 legs should be 8 1/2″.  I used one of my base pieces for  a dry fit.  If it is too long, drill the holes a bit deeper.
Once your leg distance is 8 1/2″, place a drop of glue in each hole and insert the dowels.
Position a base piece inside the bottom of the legs.  Clamp your piece; use glue and nails to attach.

Repeat steps 1 -4 with the other legs and round dowel.
Use the 13 1/4″  top pieces to connect the two legs, attaching with glue and nails from outside through top of legs into top pieces.

Now for the fun parts.  Paint and add hardware.  I think this would also look beautiful with a little gold spray paint, maybe on a diagonal, or with some light stain.
I couldn't wait to get my mint and gold folders up.  Check them out here!  They also have black and pink 🙂 Or, you can go with clear hanging files, and the sky is the limit on beautiful folders!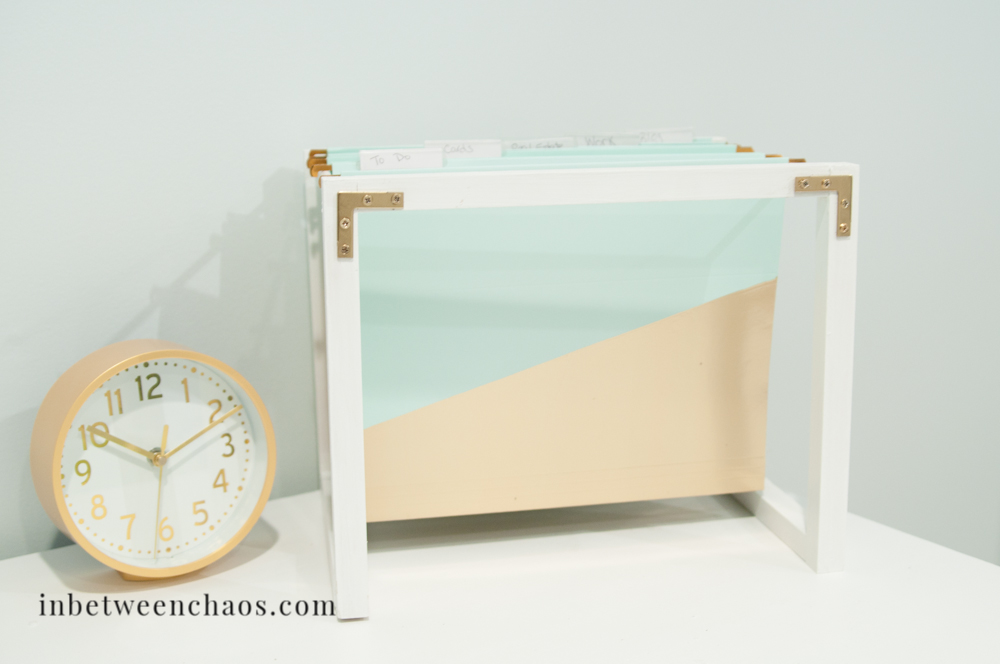 So don't you think this would look beautiful on your desk?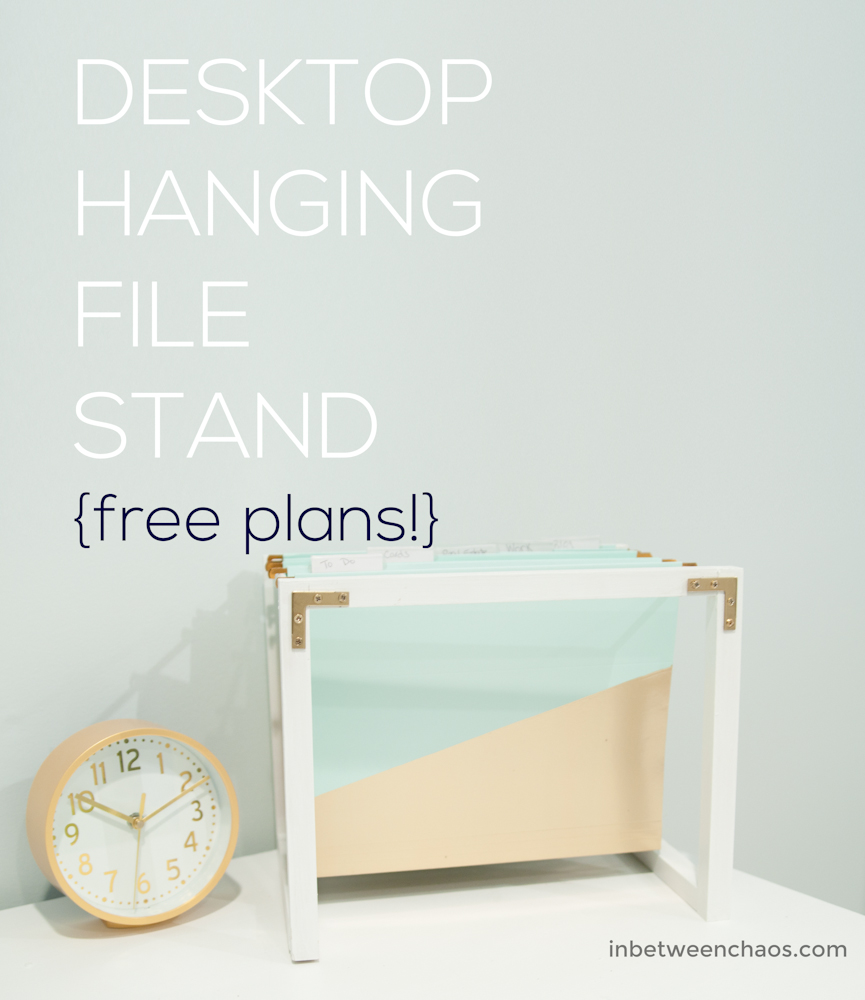 ---
This post contains affiliate links.
Linked up at Tatertots & Jello Link Party Palooza!