If you're looking for a quick curb appeal boost, this could be it!  We had our hands largely tied with what we could do for curb appeal with the house of plaid.  We could choose from only 2 colors for the exterior, and since it's a townhouse, we had just a small face to work with.  We also had some buried wires and utilities right out front, along with some overgrown shrubs and trees.  So, I decided to use a planter and plant something that could grow up the big, blah wall on the front of the house.  The space between the house and sidewalk is narrow, and I needed the planter to sit up off the ground since there was a stump and well cap to work around.  I thought it was the perfect spot for a wooden planter, and I then added my X Trellis.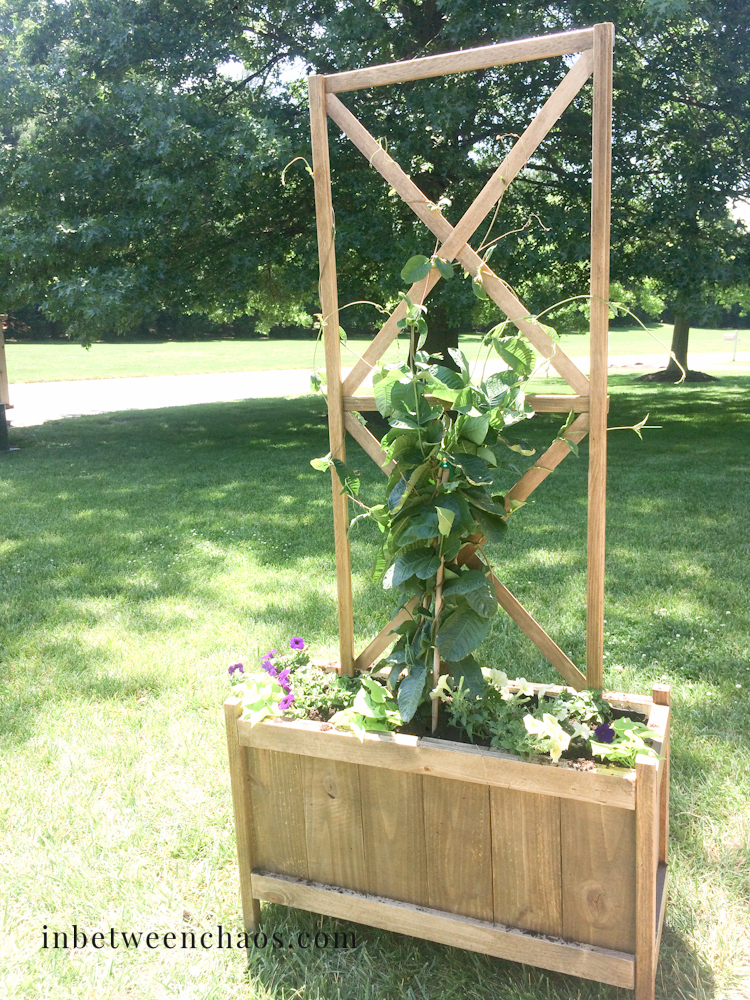 The plan is a modification of Ana White's cedar planter, which I also used to make my Flag Pole Planter.  To fit my narrow spot , I used only 2 pickets on each end but used 6 across the front.  The planter comes together quickly.  I didn't measure in between the pickets, I just attached the end pickets on each panel, then laid out the the ones in the middle, eyeballing the spacing.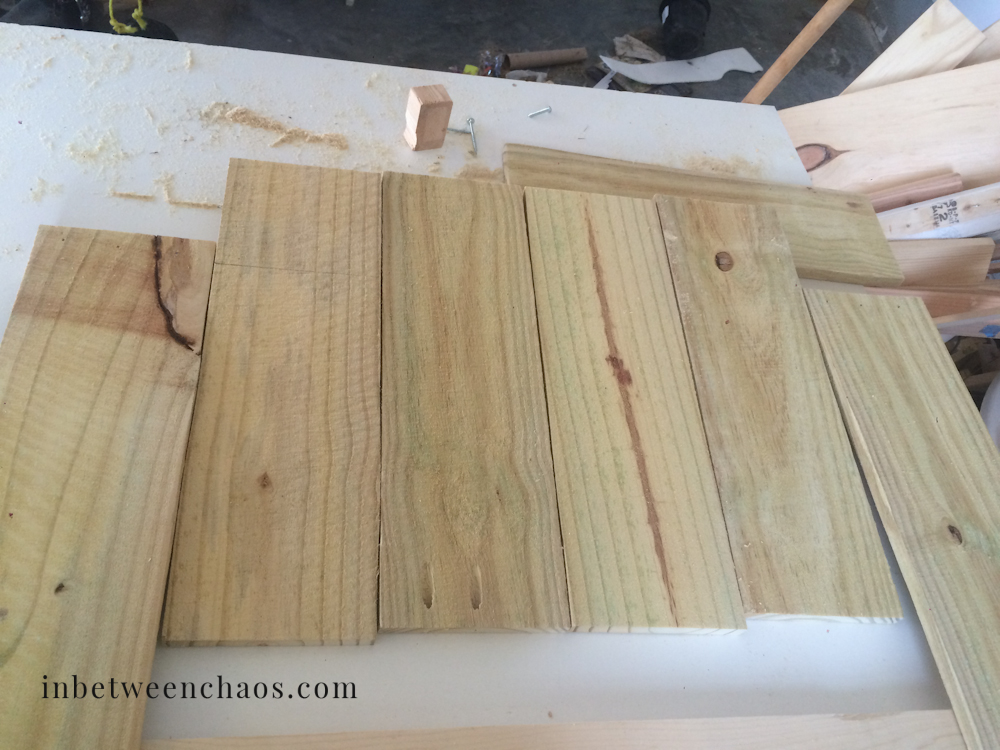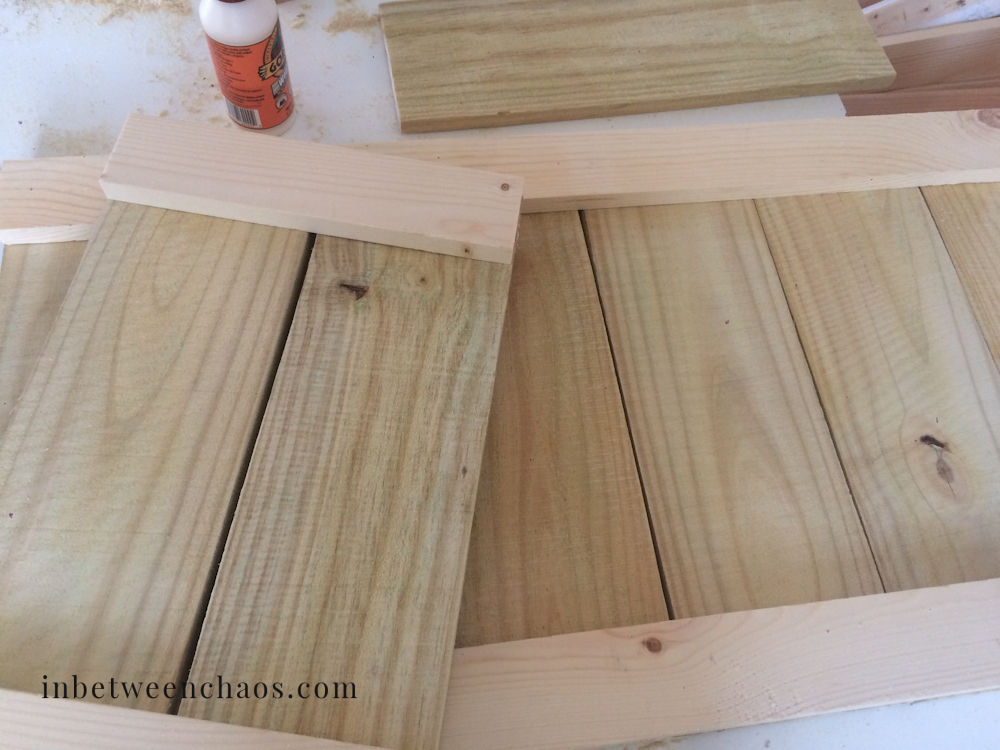 I then made an x-trellis, like this one I made for my house.  I let the legs of the trellis rest on the cleat inside the planter, then screwed through the back of the planter into the trellis legs.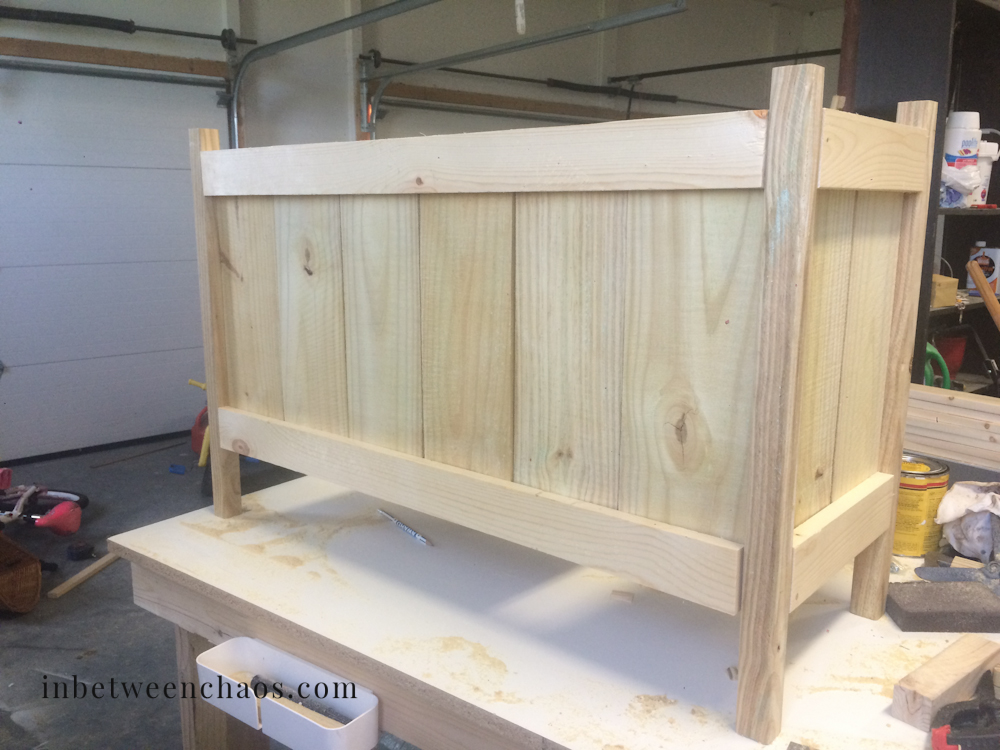 I loved the look of the unstained wood, and if this had been for my house, I may have just sealed it and called it a day.  But since I wanted it to stand out a bit against the tan house, I stained it with Minwax Special Walnut, then added several coats of Spar Urethane.
Before planting, I stapled landscape fabric inside to hold the dirt.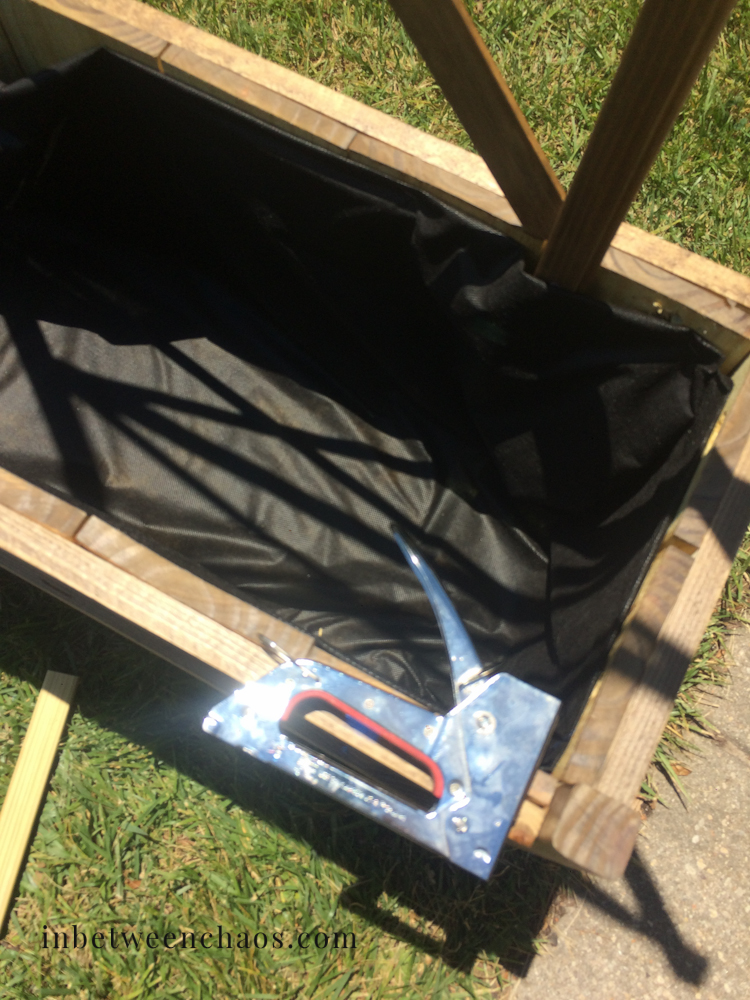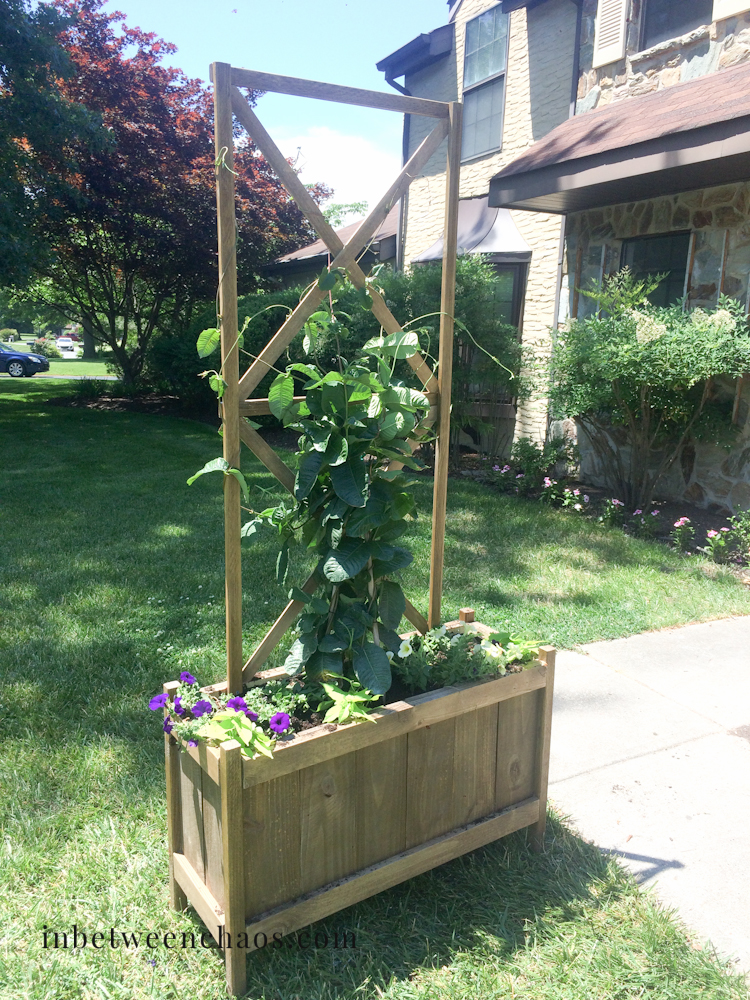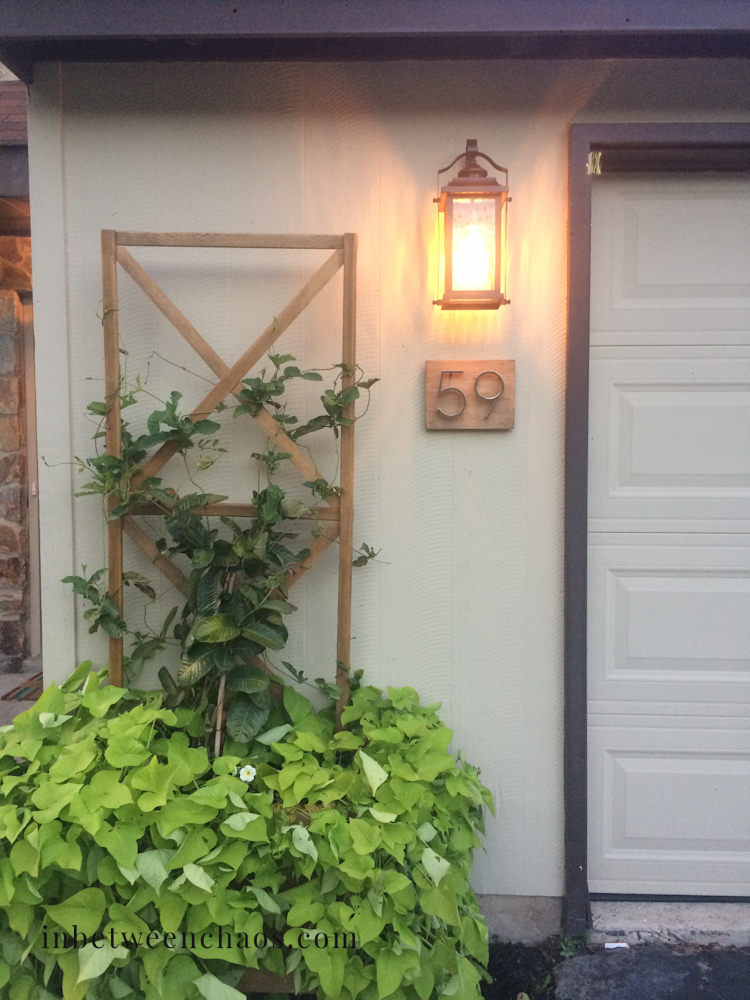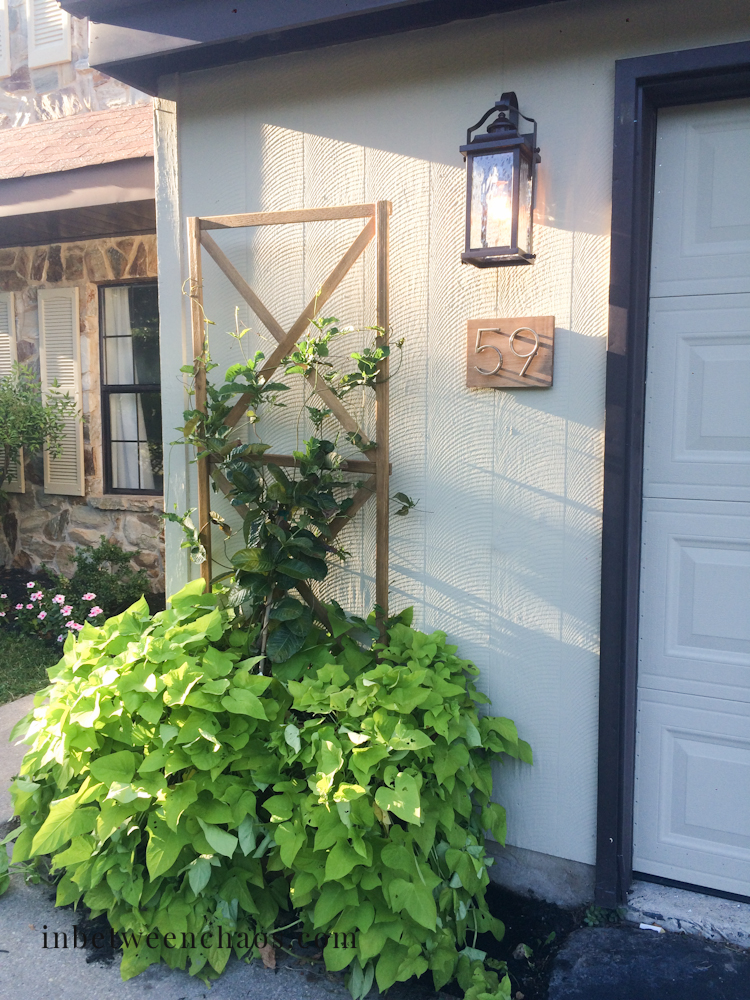 I think it made such a difference!  What do you think?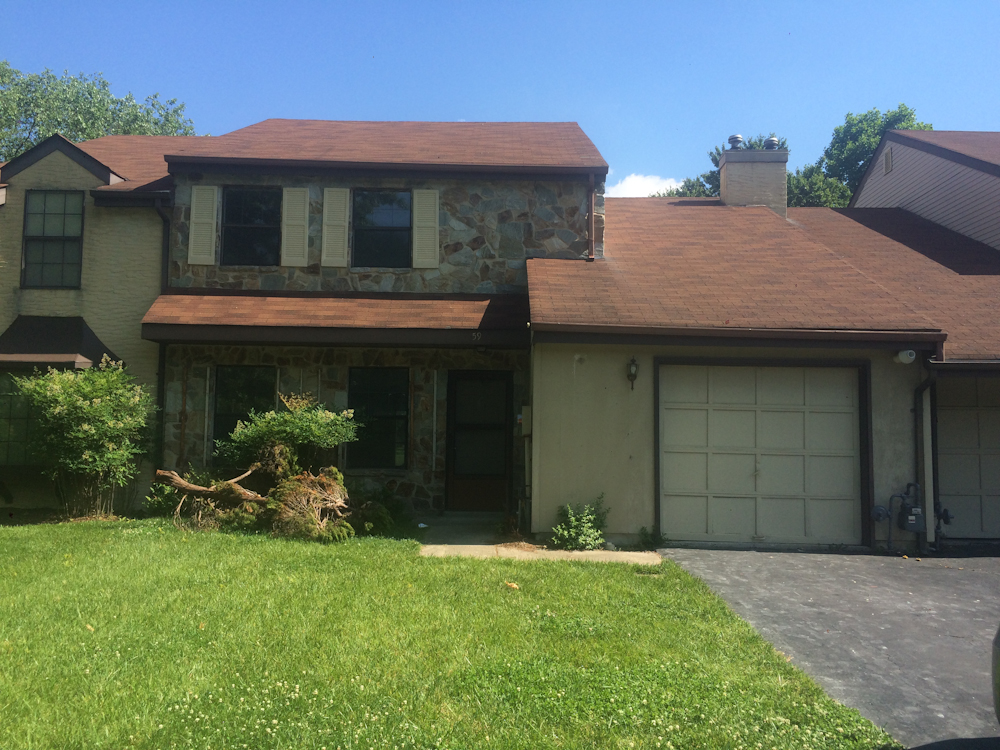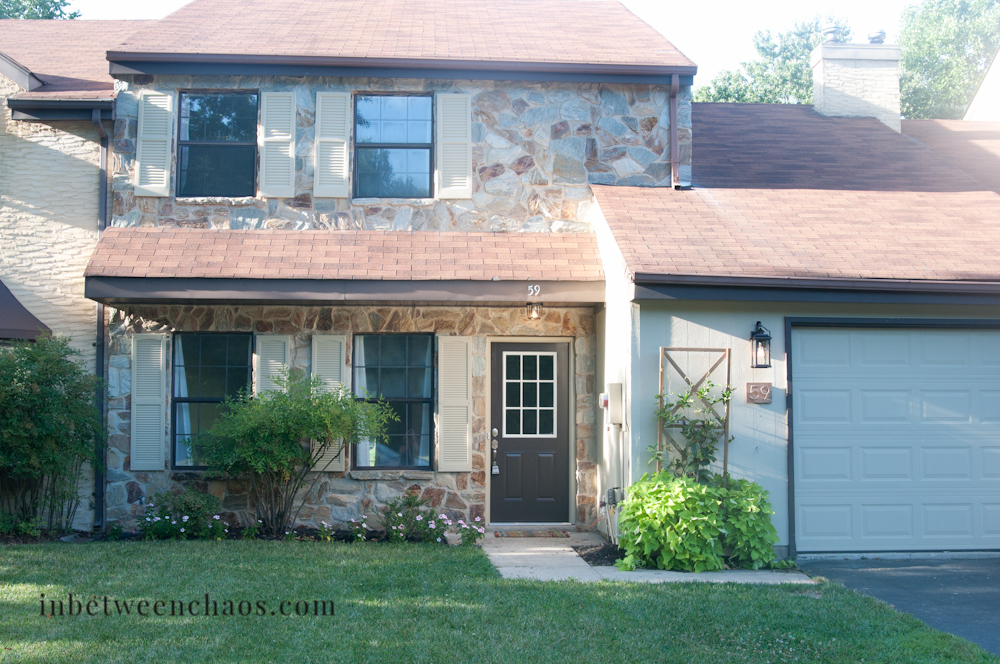 ---
This post contains affiliate links, which cost you nothing, but give me a small commission to help support this fledgling blog… win – win!  Thanks for stopping by!