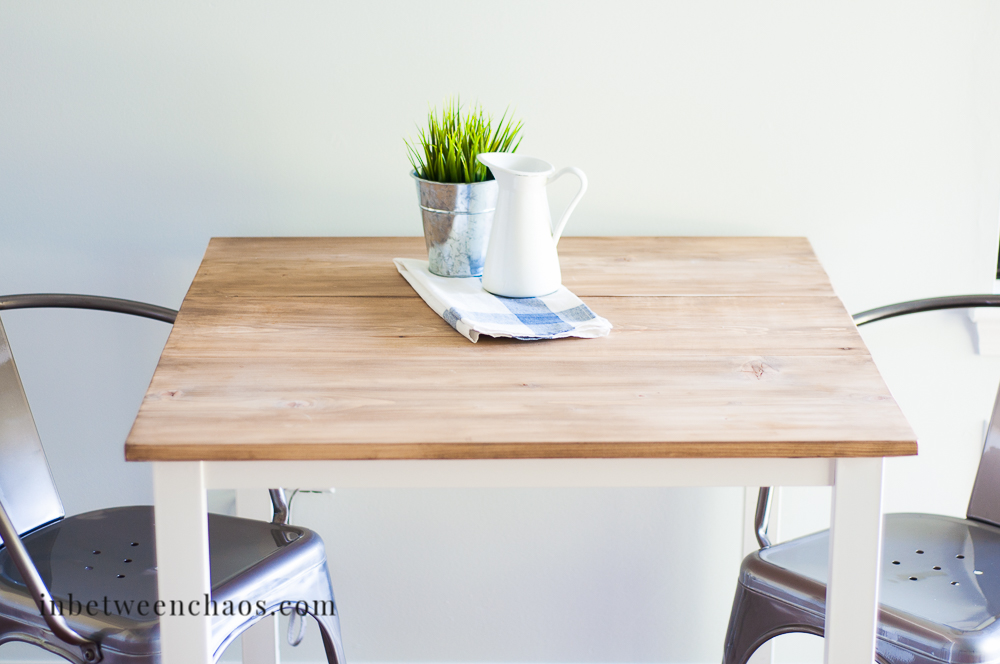 In the interest of saving the world since it seems we are a bit short on IKEA table hacks, I'm sharing this super easy version that can be made for around $30 – and you don't even NEED to cut any lumber!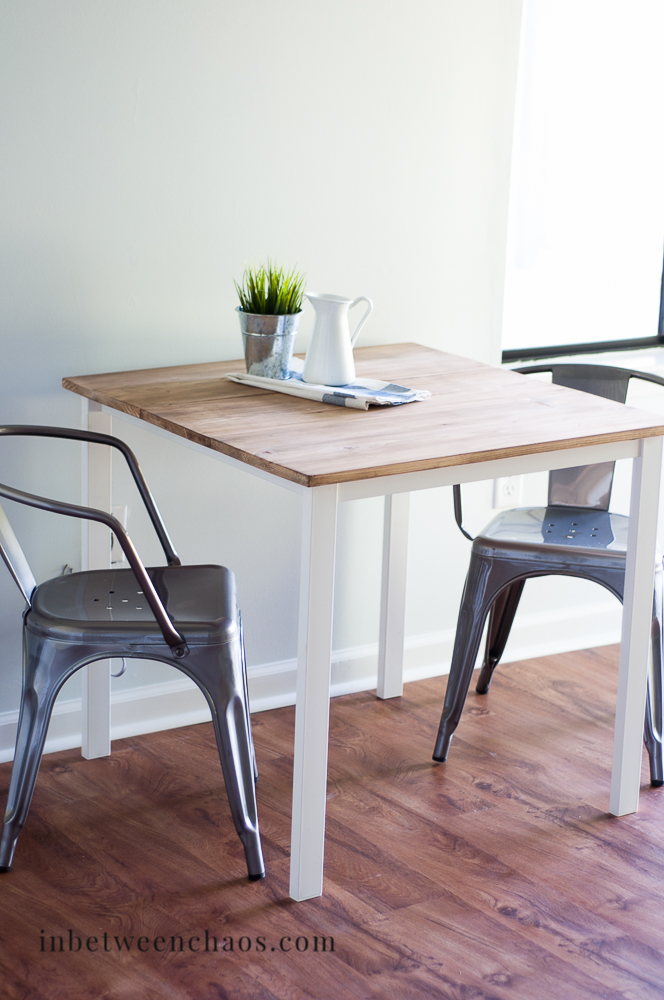 While staging the Plaid House, I needed a small, unobtrusive table for the breakfast nook.  But no matter how hard I tried, I just couldn't find one that I was willing to pay for.  At the same time, my list of staging projects was growing out of control, and I was hesitant to add another project to the list.  And then IKEA saved the day :).  I found this Melltorp table for $39.  The base was simple, and I knew I could dress up the top a bit to make it a little less… blah.  The best part was, the top and base are sold separately, so I was able to buy the just base for $20.   This table is about 30″ square, but they also have a larger table that is about 4′ long.
Once I got it home, I was seriously missing the top.  Trying to the assemble the base while keeping it square proved to be a bit of a challenge.  But I got there!
The best part is, this project can be made without any special tools.  The cuts are simple enough to have done in-store, and you can assemble the top with mending plates if you can't or don't want to use pocket holes.
Supplies:
2 1×12″ @ 31 3/4″
1 1×10 @ 31 3/4″
Melltorp table base
Steps:
Sandwich the 1×10 in between the two 1x12s.  Clamp and attach together with pocket screws.

Flip the table top upside down, then center the upside down base on the table top.  Attach the base onto the table top with screws through the holes in the base.

I finished the top with this stain technique and a few coats of polycrylic.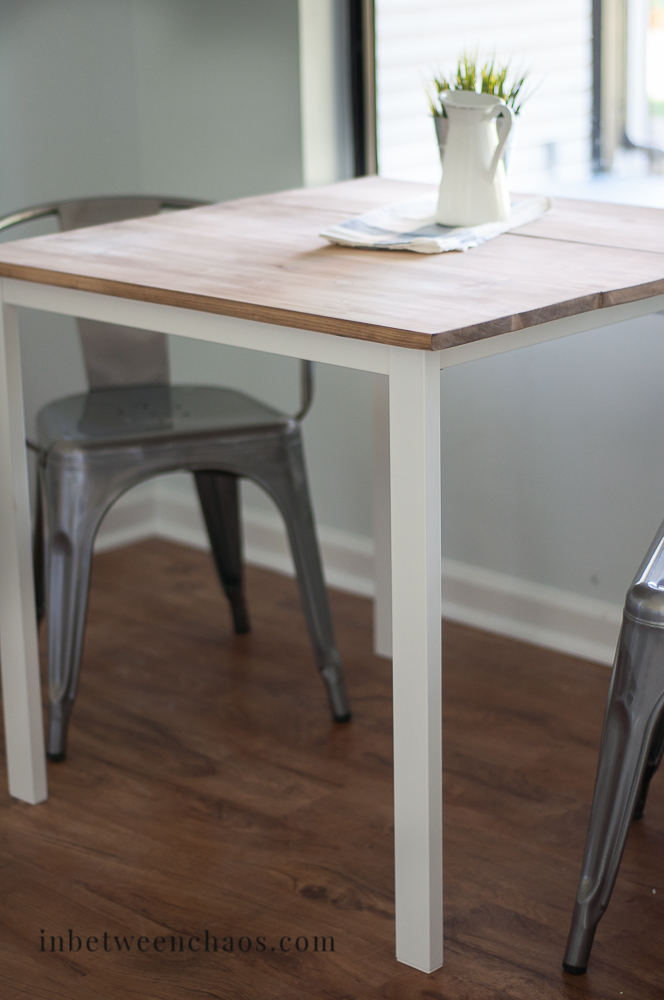 What do you think?! It fit perfectly into the breakfast nook with these Carlisle dining chairs, and is thankfully super easy to carry 😉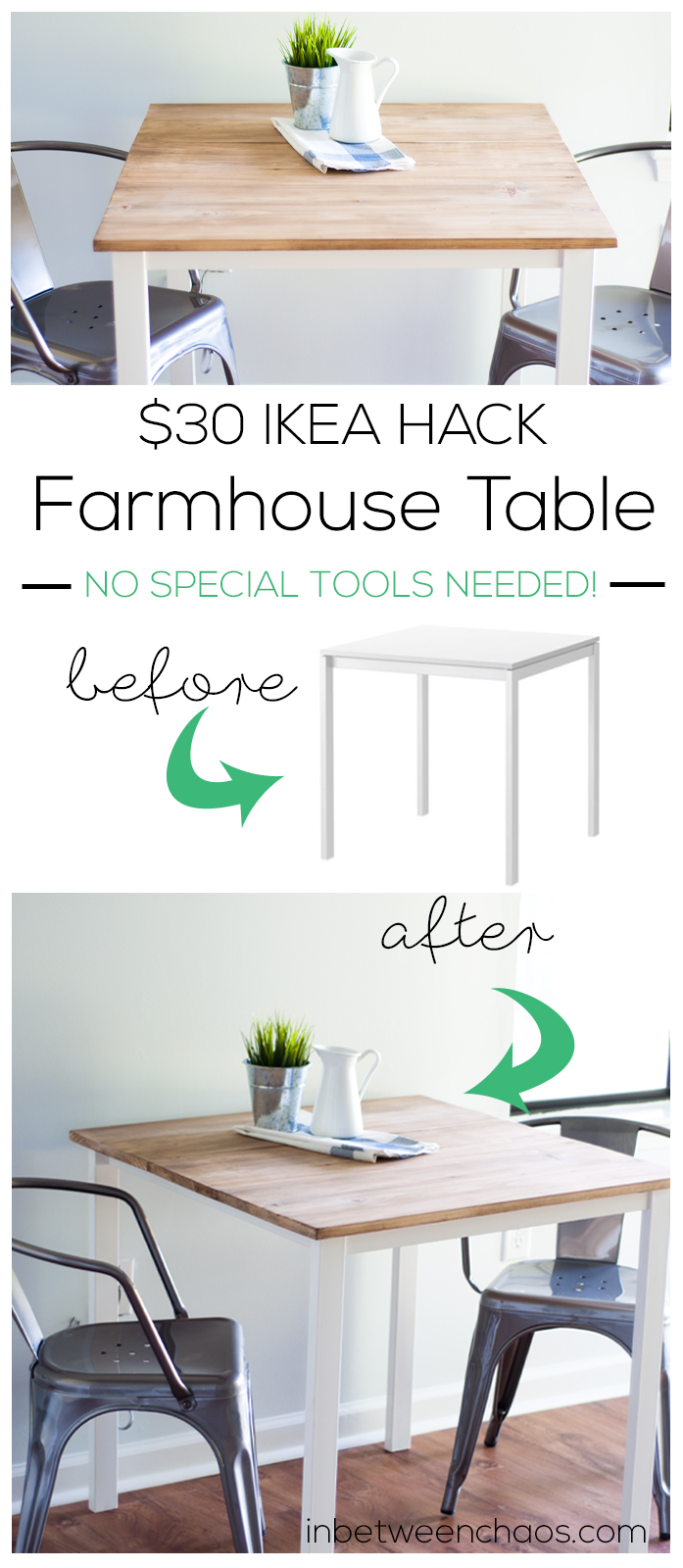 ---
Source List
Items seen in today's post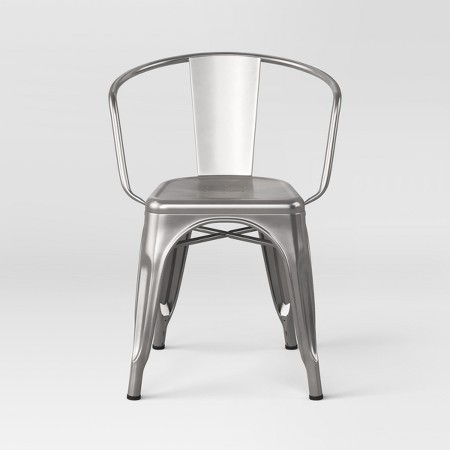 Linking up at Link Party Palooza!