Lighting often goes overlooked as an easy way to update the look of a room… maybe it's the cost, since lighting can go as high as the stars price-wise, or maybe it's a an assumption that you would need to call in an electrician… whatever it is, overlook no more! I'm really excited to bring to you this series on how to create your own light fixtures with fun, creative materials and no electrical expertise!
Part 2: Going beyond wood – ideas to customize your own piece in material, color, and shape
---
So in part 1, I used wood in a variety of designs to inspire you to create lighting that's customized to you. But today, we're going off the map to bring together some fun fixtures!
The idea is to start with a basic fixture, choose a shade, and add some flair if you wish.
These items are all from all over! Some are serving bowls, others vases and hurricanes, and I even have a trash can on here. For flair, I love all of the small dip bowls that are so cutely decorated. I love them but I mean, c'mon, how many little bowls can you have sitting around? Adding them to a light fixture will put them on display. I also have some wooden dip bowls, marble pestles, furniture feet, toothbrush holders, candle holders… the list goes on.
And you can still customize further from here. Add some paint to the inside or outside of a wooden bowl, give glass a mercury glass look with spray paint… basically go as simple or as crazy as you'd like.
Side note: These are all different sizes! Be sure to check the dimensions before pairing together and with your fixture.
Inspiration
Before diving into the mix-and-match, I've first included some inspiration fixtures to get us going.

---
Create Your Own!
Grab a Fixture
And now to create your own, start with a fixture. Most of these are available in a variety of colors and finishes.

Pick a Shade
Next, pick a shade.  Here is where you can really customize a fixture to you.  Grab some paint to perk up the inside of the shade to give it a shiny, reflective metallic finish, or add some paint or a design to the outside… it's all up to you. Here is a plain bamboo bowl that would work perfectly to paint the inside and/or outside.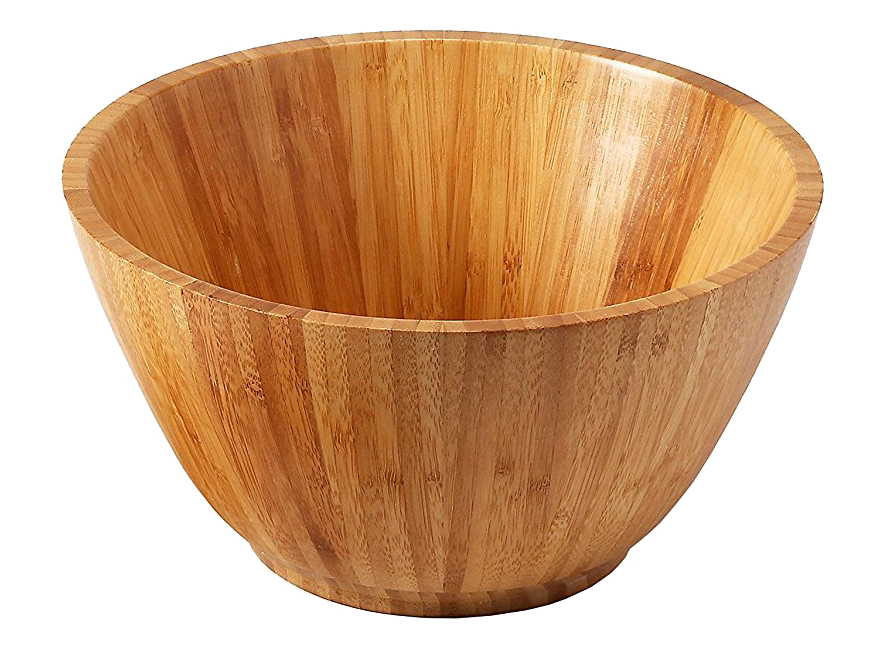 You could also use this mercury glass technique to create your own mercury glass, or simply tape it off to create a dipped or striped effect.

Below are some great pieces to get you started.

Add Some Flair
And lastly, depending on the shade you choose, add some fun flair.  You could paint or stain any of the wood pieces, stack a couple together… again, the possibilities are endless.  In this list are furniture feet, candlestick holders, dip bowls, a mortar bowl, finials…

Here are a few fixtures I'm working on for the skinny house kitchen.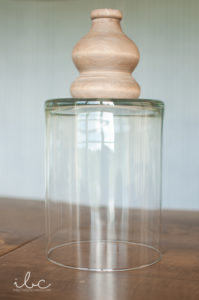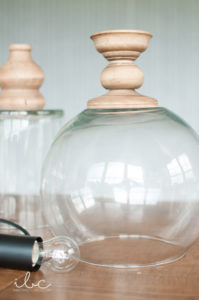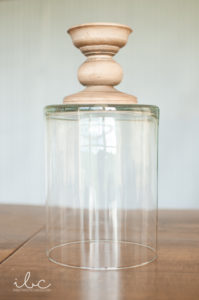 I hope I've inspired you with some fun fixture ideas today! Next, I'll share a tutorial on how to drill and use delicate materials like glass and marble (hint… it's not hard!) and tips on selecting a light fixture.
Be sure to pin to come back later!
---
This post contains affiliate links which cost you nothing but may pay me a small commission should use choose to make a purchase. Thank you for support my little blog!