Black Friday is one of my favorite days of the year! Not because of deals to be had, but because it's a day my sisters, my mom, and I set aside each year to go shopping, get in the Christmas spirit, and just hang out. We don't make many purchases, we don't head out early, and we hardly wait in a line. But we do laugh, we do check out the Pottery Barn decor, and we do grab a sample (or two!) of peppermint bark from Williams Sonoma. Sometimes my sweet father even joins us 🙂
This year, I did make a big purchase – a house! I took possession of my latest flip house today, which I have named the Split Decision. After all, it is a split level, and I had to make a split second decision to buy it at the foreclosure auction.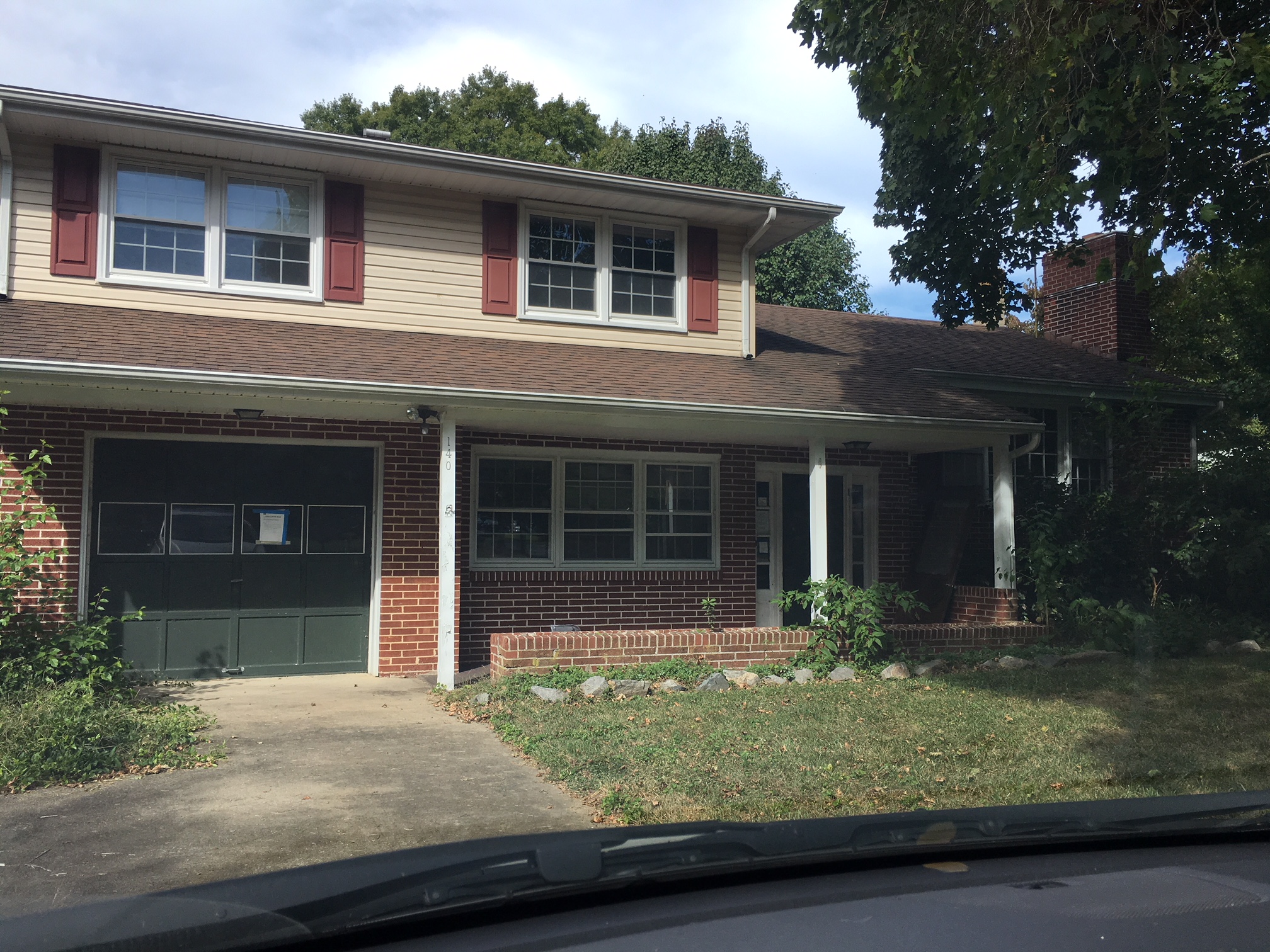 This is my 4th flip now, and it's amazing how different each house can be. While in some, like the House of Plaid, we pretty much gutted all of the bathrooms and the kitchen, in this one we really aren't taking anything out of the bathrooms and kitchen. We are going to work with what we have, which although may be more budget friendly, it does call for some creativity.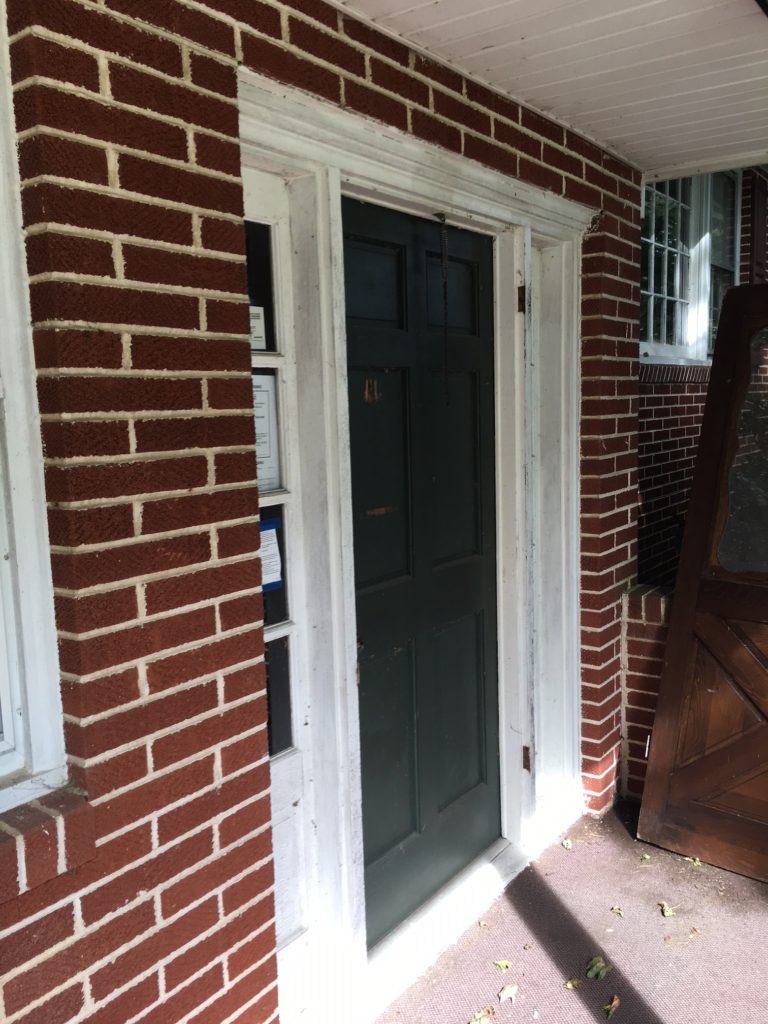 Just inside the front door is a small foyer, with the family room on the left. At the back of the family room is one bedroom and a half bathroom.
This picture shows the back of the family room. The door in the back leads to the porch, then the door to the right of the porch is a half bath. In the bottom right hand corner of the pic, you can see the steps which lead up to the kitchen. We are thinking about modifying that bathroom and the closet to include a laundry room. Right now, the laundry is in the basement.
To the right of the foyer is a small set of steps which leads to the family room with a fire place and the adjacent dining room. There is a small doorway in the dining room that leads to the kitchen.
In the kitchen, the granite countertops and wood cabinets are in good shape. The cabinets were built by a local Amish cabinetmaker, who may be able to help us modify those on the bottom right to fit in a dishwasher.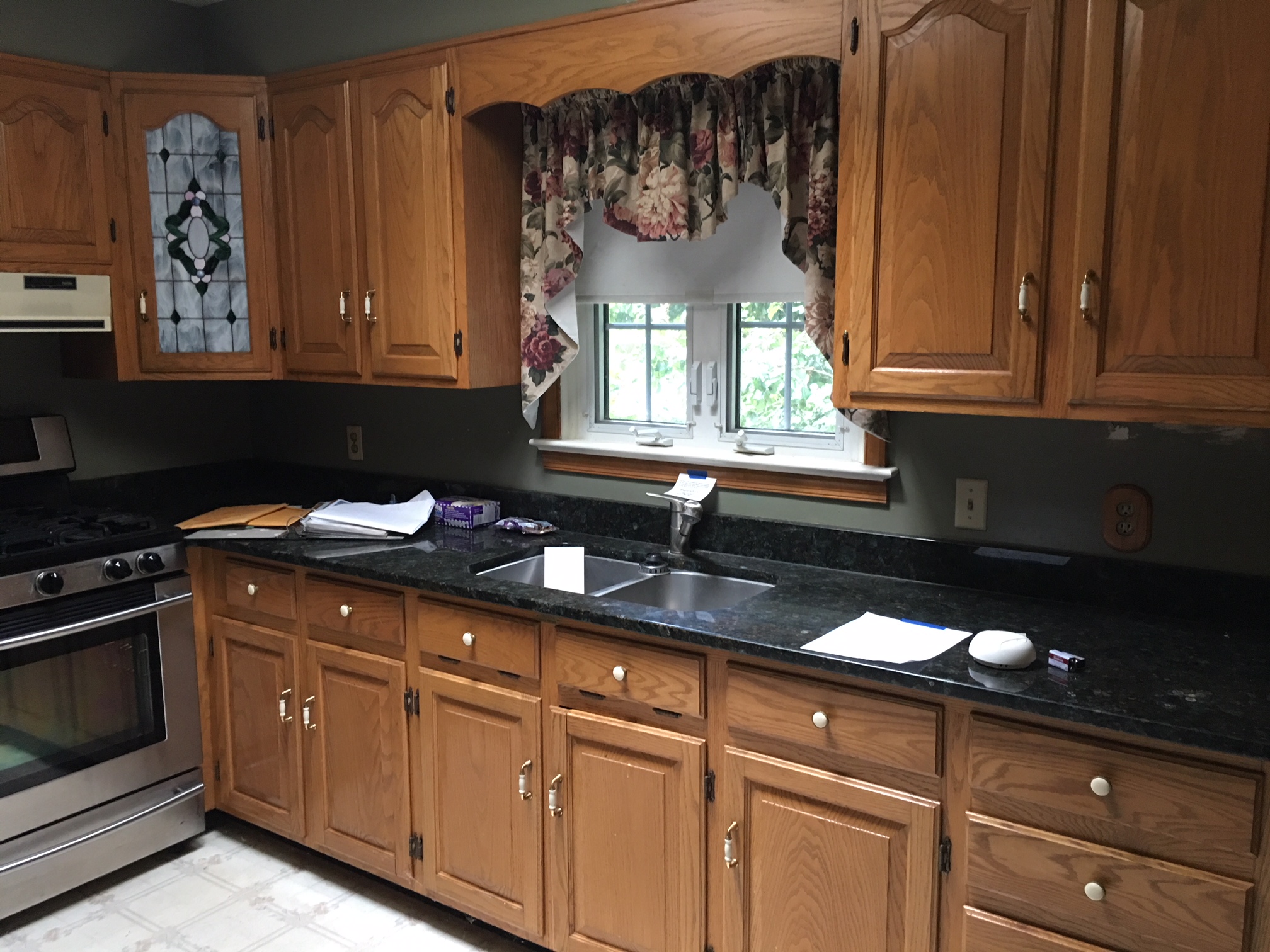 Upstairs, there are 2 bedrooms, the en-suite master, and a hall bath. Both bathrooms have a lot of tile… both wall tile and floor tile, as well as vanities in good shape. So I'm brainstorming ways to update these.
And there's the tour! Next time I'm there, I'll grab some pics of the back yard, which has a lot of nice, albeit overgrown, landscaping.
You May Also Like