Happy Friday guys!
When I visited the flip house this week, I couldn't help but "ooh" and "ahhh" over the floors. I had to be patient while they were being refinished, but it was worth the wait! It's kind of shocking to me that these beautiful floors were underneath carpet. But they are free to shine now, and they really set the tone for the house. It's tough to capture their beauty in a few quick iphone shots, but here they are.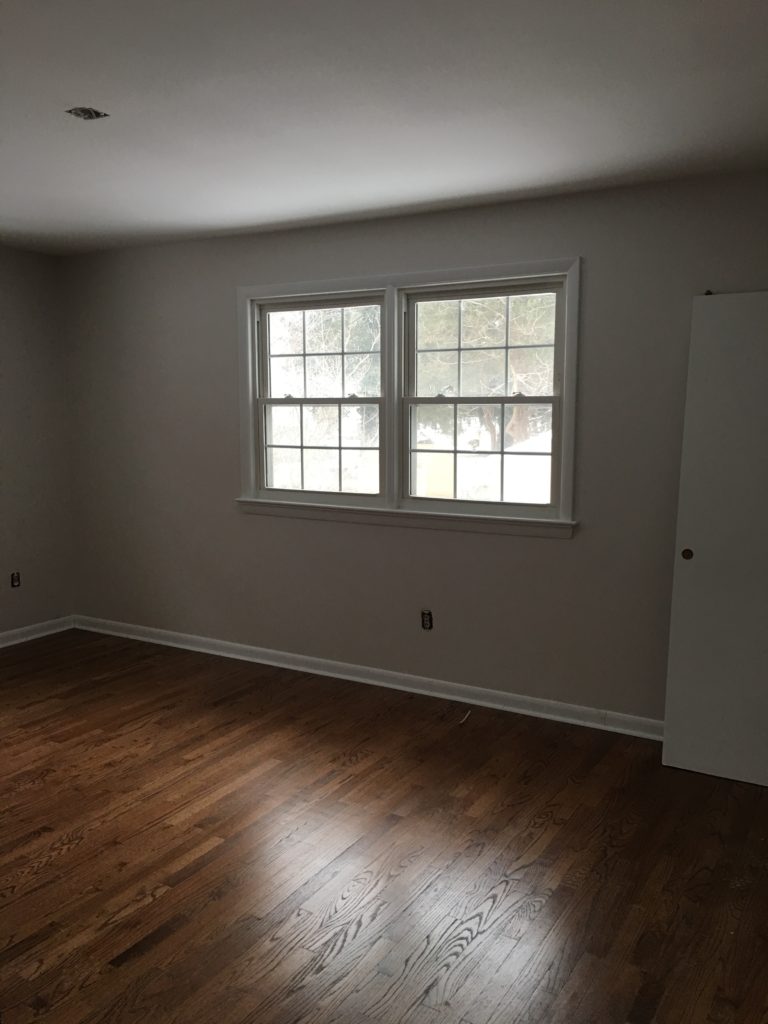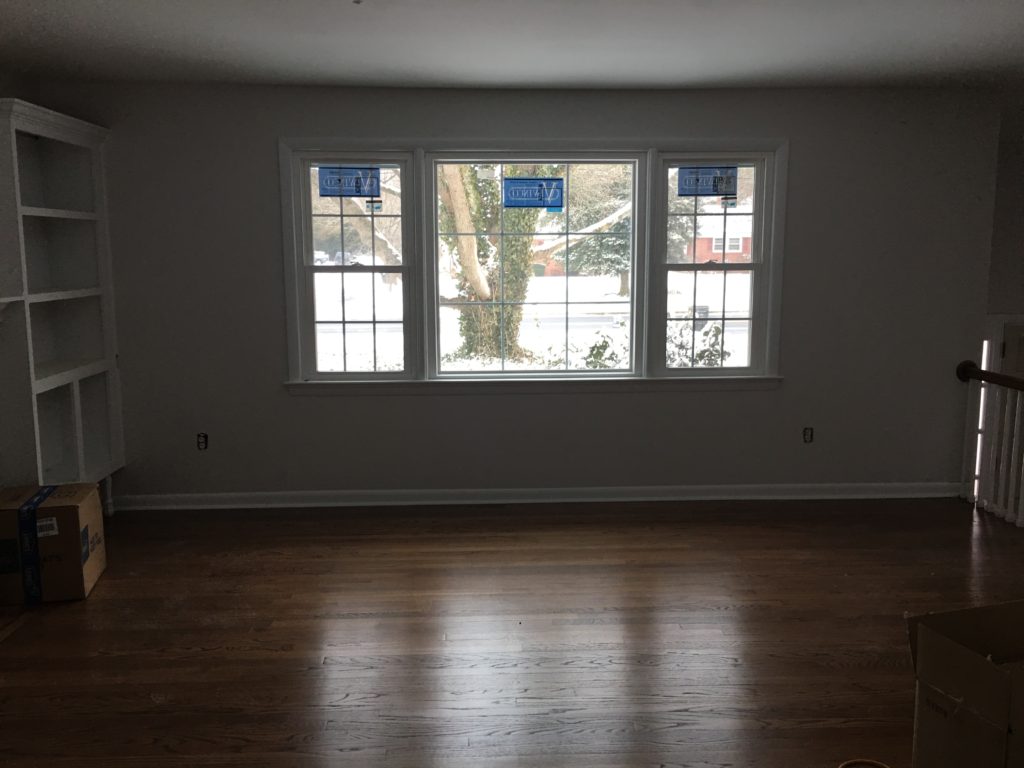 The house is starting to "feel" great, if that makes sense. As things get finished, and the house feels less like a work zone, the homey-ness starts creeping in. Although it was a bitter cold day outside, the big front windows revealed the sun and snow-kissed lawn and trees. The skylights in the upstairs bath and kitchen were also flexing their muscles, bringing in lots of natural light since we don't have any actual light fixtures in the house yet.
Speaking of the bathrooms, we are moving forward with painting them! We considered this carefully, because we wanted it be done correctly… both in how it would look and how it would hold up over time. We feel good moving forward, and the fact that the tile was painted before and done beautifully gives us confidence moving forward. I'm really excited to get rid of that pukey color in the hall bath… yay!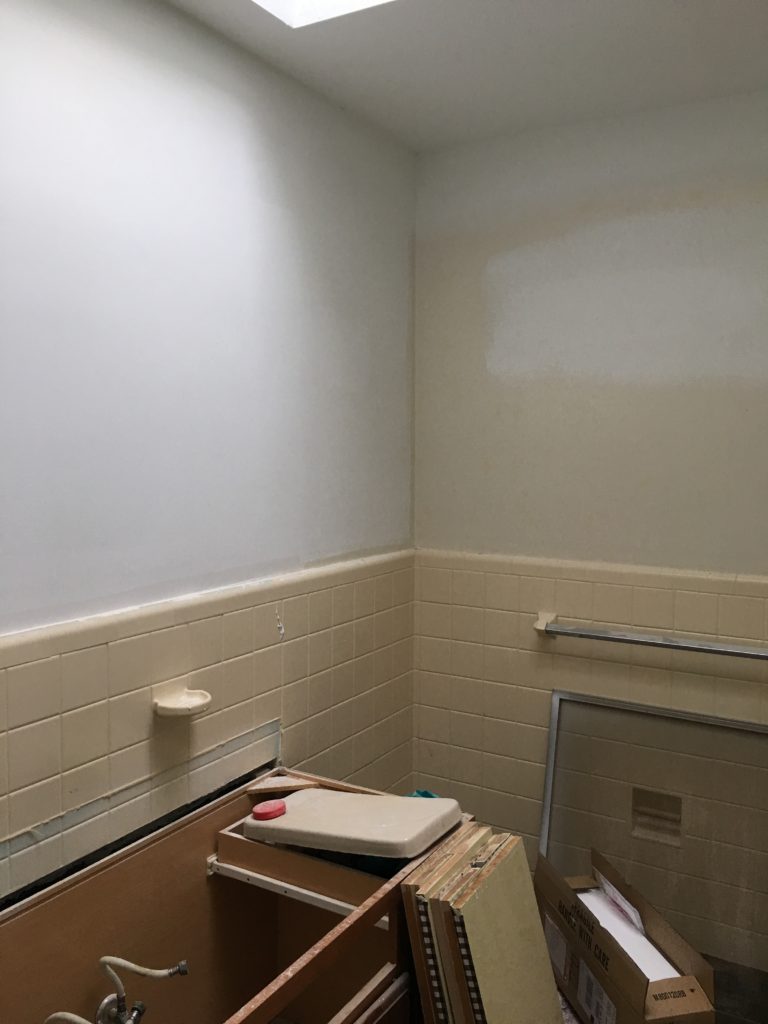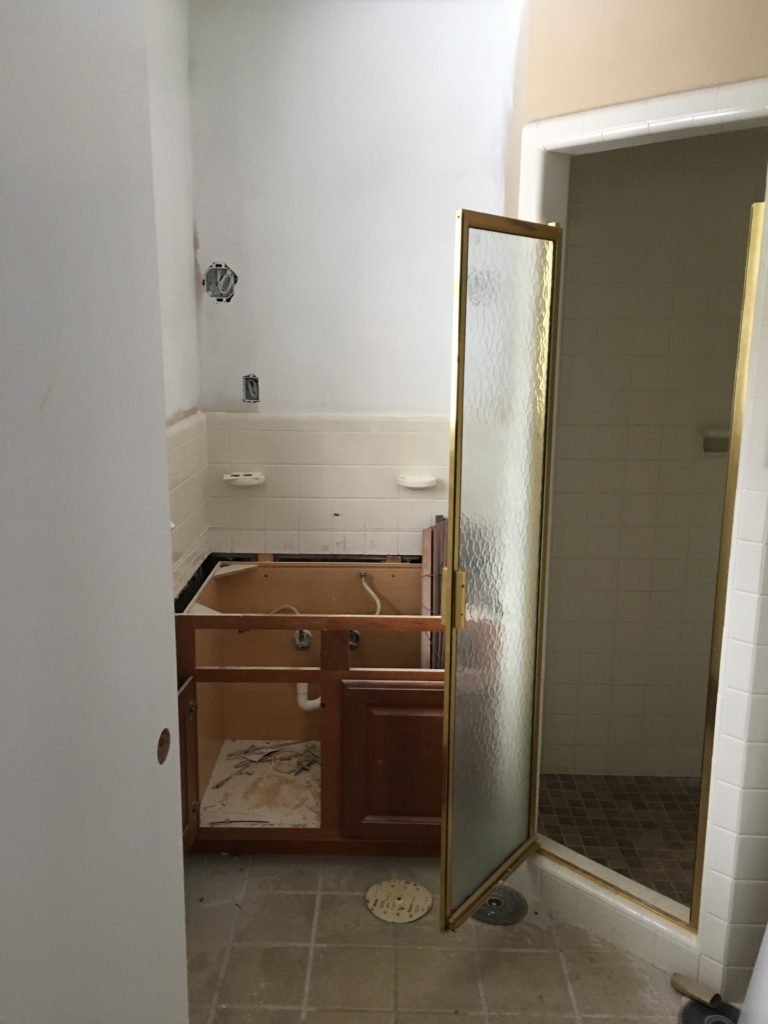 Now we are moving on to light fixtures, flooring and trim. Also, I've begun taking down the kitchen cabinet doors to get them cleaned up, possibly waxed, and add new hardware. The cabinet maker will also be visiting soon to remove the cabinet to the right of the sink and modify the drawer bank so we can add in a dishwasher.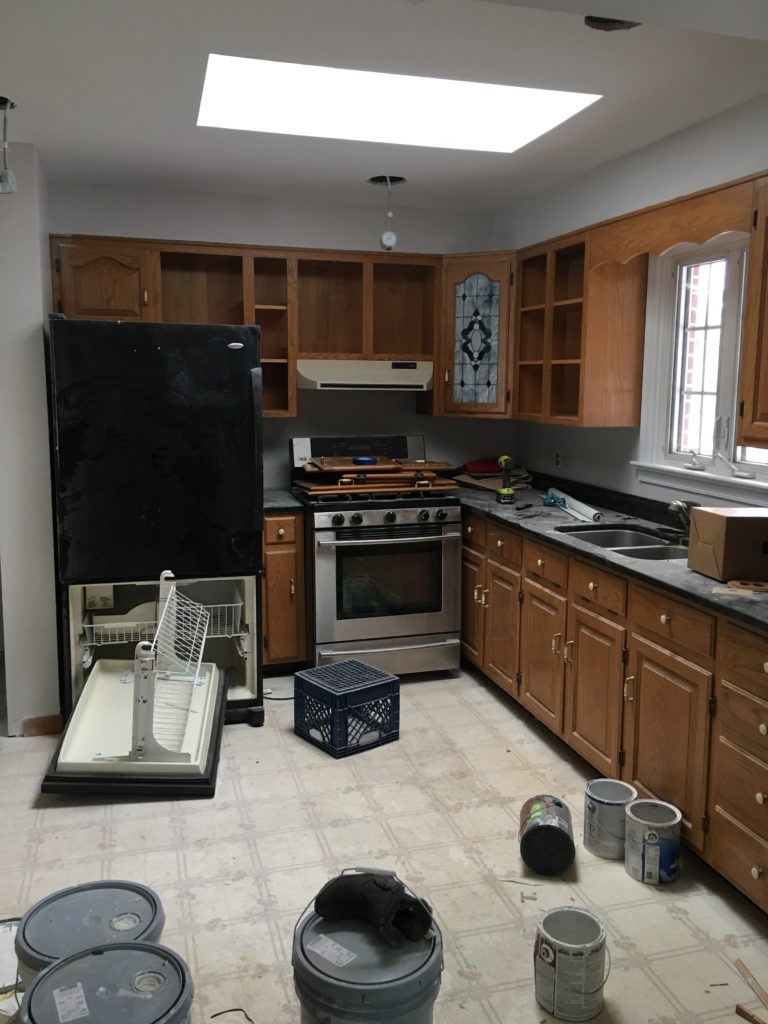 Hope you have a wonderful weekend… stay warm!
You May Also Like