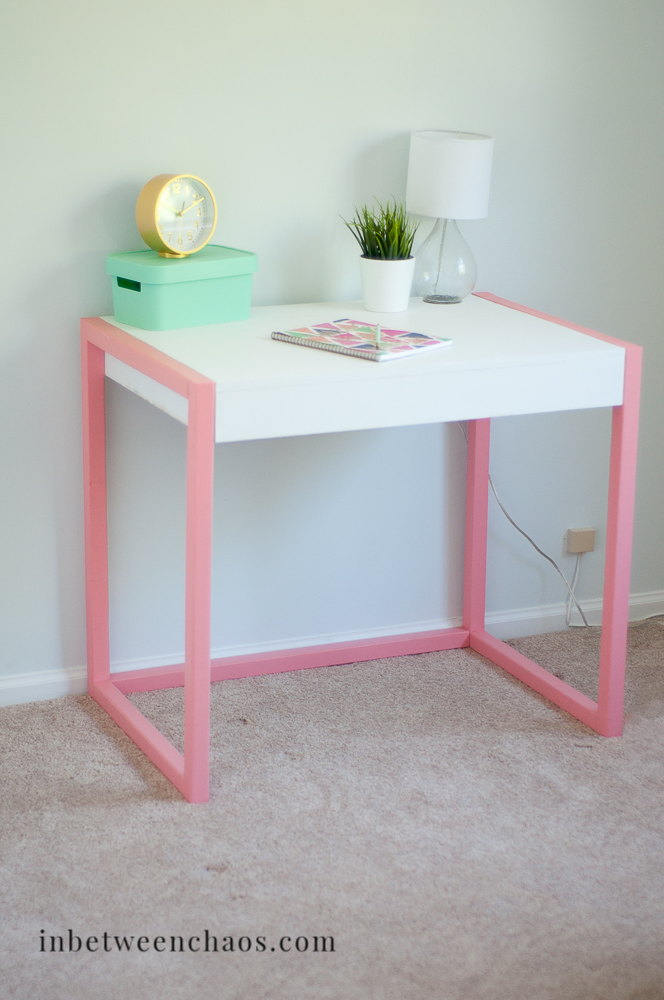 Today I'm sharing simple plans to make a modern desk.  While staging the Plaid House, I needed a desk for the kids room, so I put this one together.  It was fun, but I did have to backtrack a few times.  I think that by this point I was just exhausted from my woodworking marathon!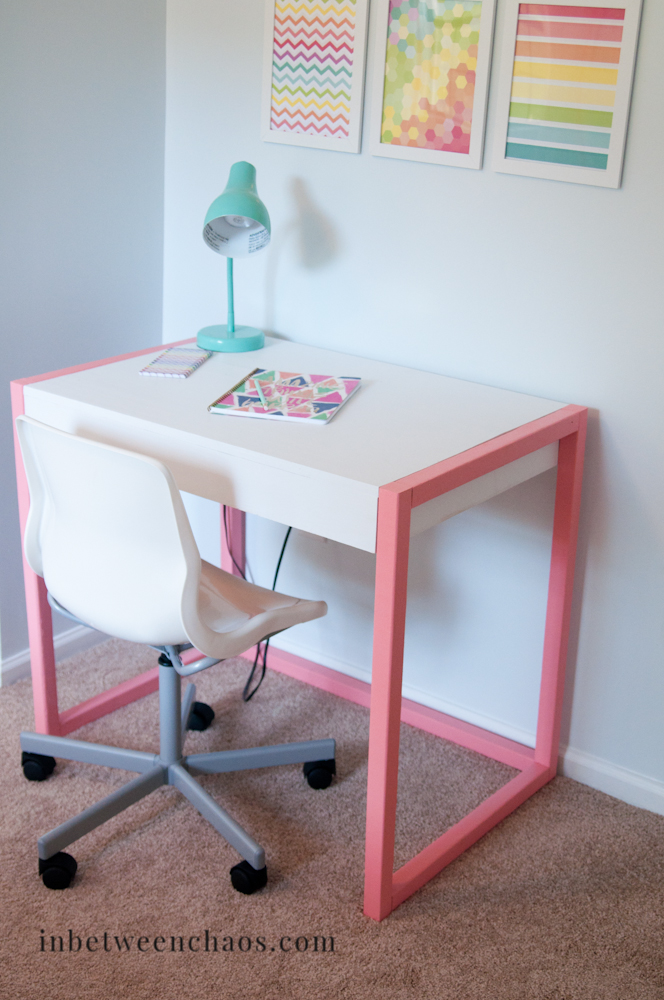 Supplies
Desktop – I used an edge glued panel, 23 1/2″ deep, cut down to 32″ long (it's what I had left over from my X Desk)
2 1×4 @ 32″ – front and back aprons
2 1×4@ 20 1/2 " – side aprons
4 2×2@ 30″ – legs
8 2×2 20 1/2″ – horizontal leg pieces
1 2×2@ 32″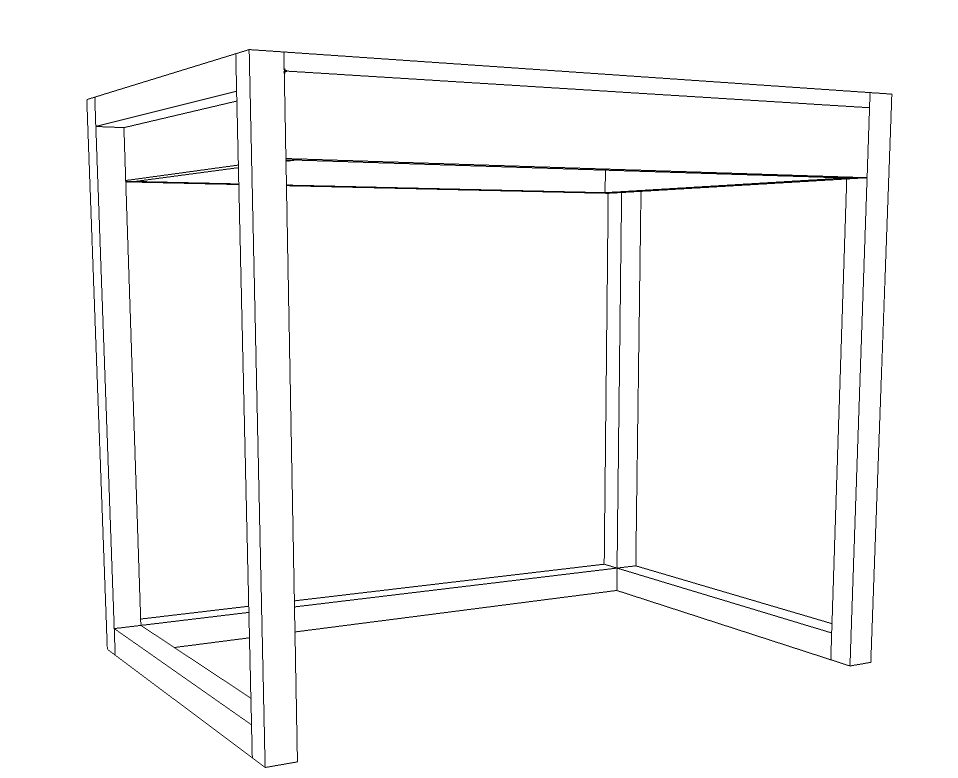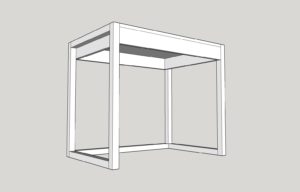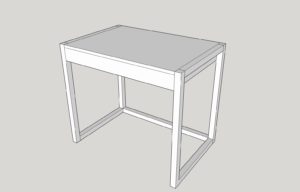 Steps
I flipped the desktop upside down, and attached the front and back aprons, flush to the sides of the top, with pocket screws.

I attached the side aprons with pocket screws both a). on the ends of the side apron into the front and back aprons, and b). through the side apron and into the desktop.

To construct the legs, I made 2 frames with 30″ legs and 20 1/2″ cross pieces.  I placed the pocket holes on the bottom of the bottom horizontal piece and on the inside (to face the desk) of the top horizontal piece.  Refer to the Ps in the diagram below.

With the desktop upside down, I then attached the legs to the desk, screwing through the side aprons and into the horizontal cross pieces on the legs.  I then attached the bottom stretcher with pocket screws. You can see that I painted the legs first before attaching.  Then I didn't have to tape and I was able to paint it all at once.

I painted the legs Dishy Coral by Sherwin Williams.  I also would love to have a desk like this with stained legs and a painted top!