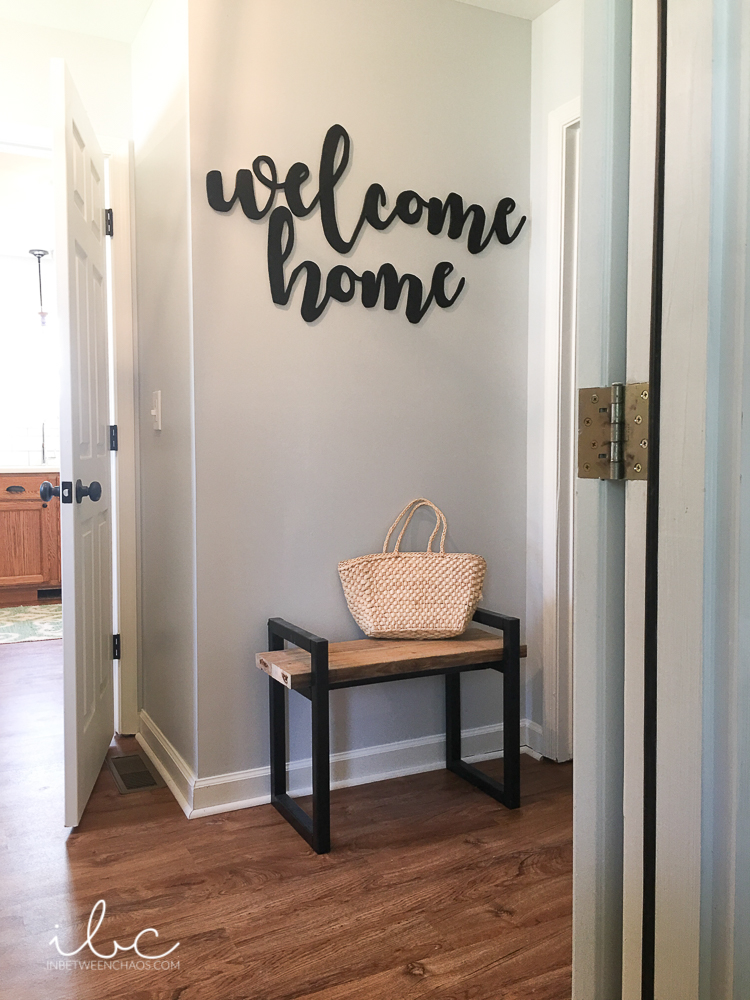 While riding our bikes down the boardwalk on a beautiful spring day, I couldn't help but look at the boards themselves and think about all the character in them. The happy beach goers, the dropped ice cream cones, battering storms, and long spans of peace against the crash of the ocean. I was thinking how I'd love to be able to use some of them in some furniture or decor. So it was quite a coincidence when, the next day on our ride, we saw city maintenance workers removing old boards and tossing them onto their truck. I had to ask where they were taking them, secretly hoping he'd tell me to just grab what I wanted. After several phone calls, 2 trips to the maintenance yard, and a big promise I wouldn't resell them on Etsy or somewhere, they gladly gave me as many as I wanted and even helped me load them. Truth be told, i probably took too many 🙂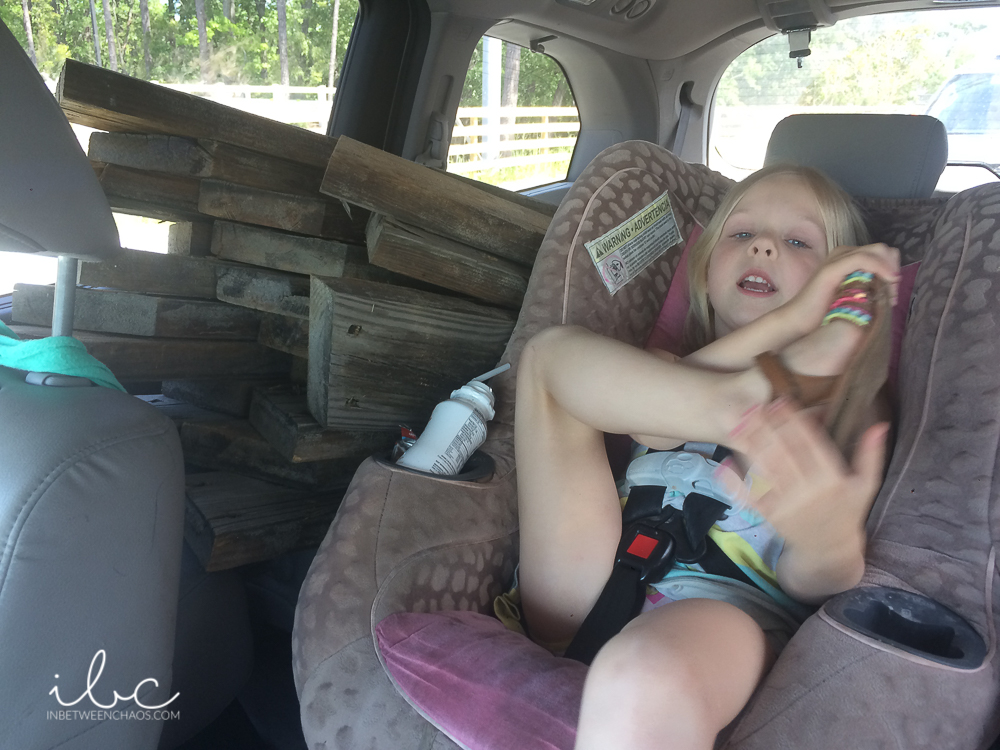 So when I wanted to make a simple bench for the entryway in the Skinny House from supplies I already had on hand, I knew those boards would be the perfect touch. This bench is a quickie project and easy to adjust size-wise to your needs. It's also a great starter project.
Supplies
2 1/2″ pocket hole screws
2 2×6 @ 30″ – seat
4 2×2 @ 21 1/2″ – legs
6 2×2 @ 11 1/4″ – cross braces
2 2×2 @ 23″ – Seat support
Steps
Build the sides. Drill 2 pocket holes at each end of the 11 1/4″ 2x2s cross braces. With pocket holes facing down, attach 1 flush to top of legs, 1 flush to bottom, and 1 with a 3 1/2″ gap from top brace, or 5 inches down from top of leg.
Drill 2 pocket holes in each end of the seat supports. With holes facing down, attach the seat supports to the middle cross brace of each side. I inset the supports 2 1/2″ from leg.

Build the seat – Attach the 2 2x6s together using pocket holes and screws.
Set the seat on the middle cross brace. There should be a 2″ overhang on each end. Using 2 1/2″ screws, screw through seat support and into seat.

And that's it! Sit and enjoy! I think this would look awesome if doubled and placed at the foot of the bed… hmmm… 😉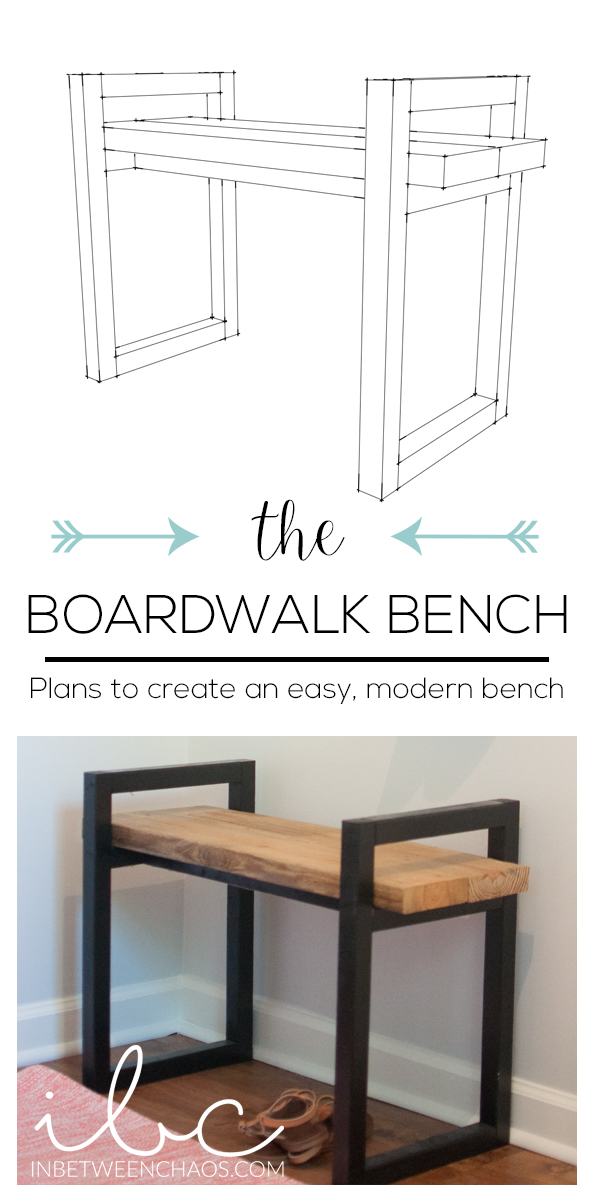 You May Also Like…
Butcherblock Accent Tables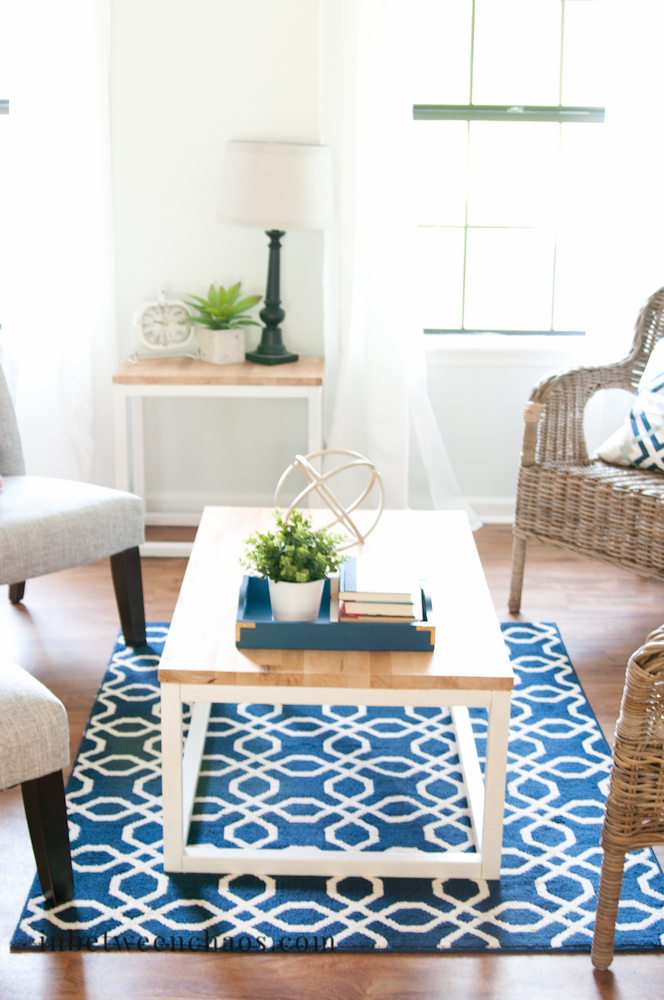 Bath Vanity plans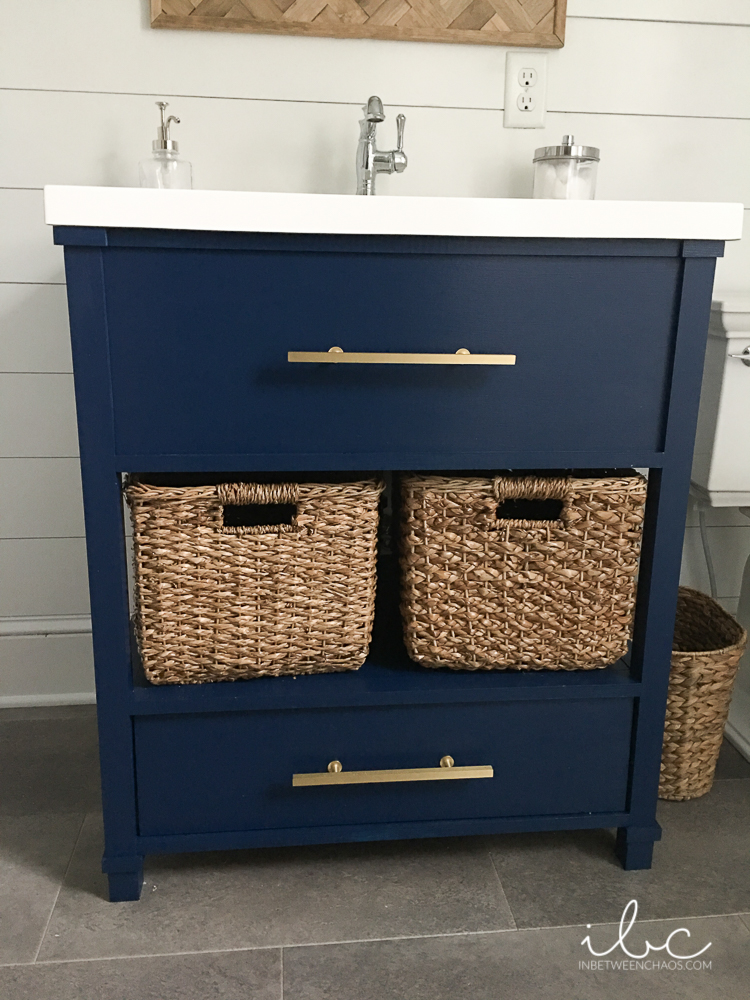 Fun Modern Desk