Happy Friday! We've had some exciting little changes since my last update. I'll give you a hint… bath tile!
But first, I have a pile of little projects I'm working on at home.
Aside from waxing the kitchen cabinets, I also have a few other things here at my house, not the least of which is the master bath shower door. The brass door just won't work with the new scheme in there. I got quoted for a new door, but in the meantime, I thought I'd pull it down and take a stab at painting it. I spent a good amount of time this week getting the caulk off. Holy moly, talk about time consuming! But I finally finished and taped off the glass. I applied 2 coats of primer, then sprayed all of the pieces Wednesday. It's currently drying in my dining room while I keep my fingers crossed.  Can't wait to de-tape!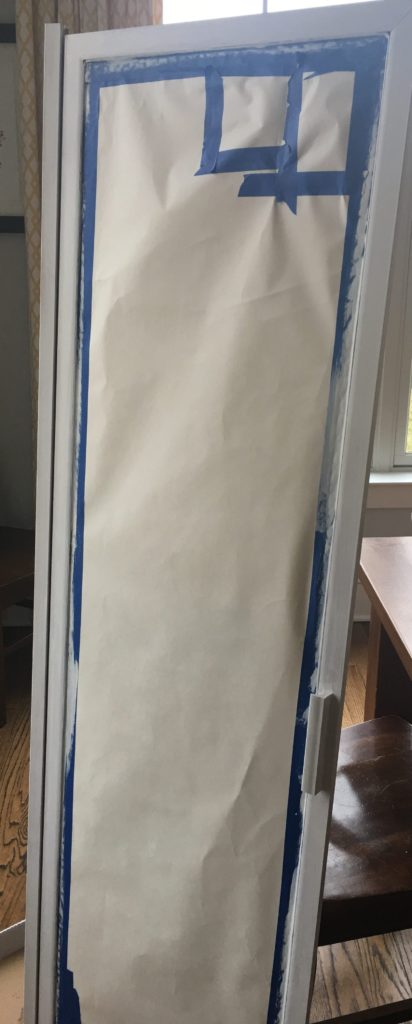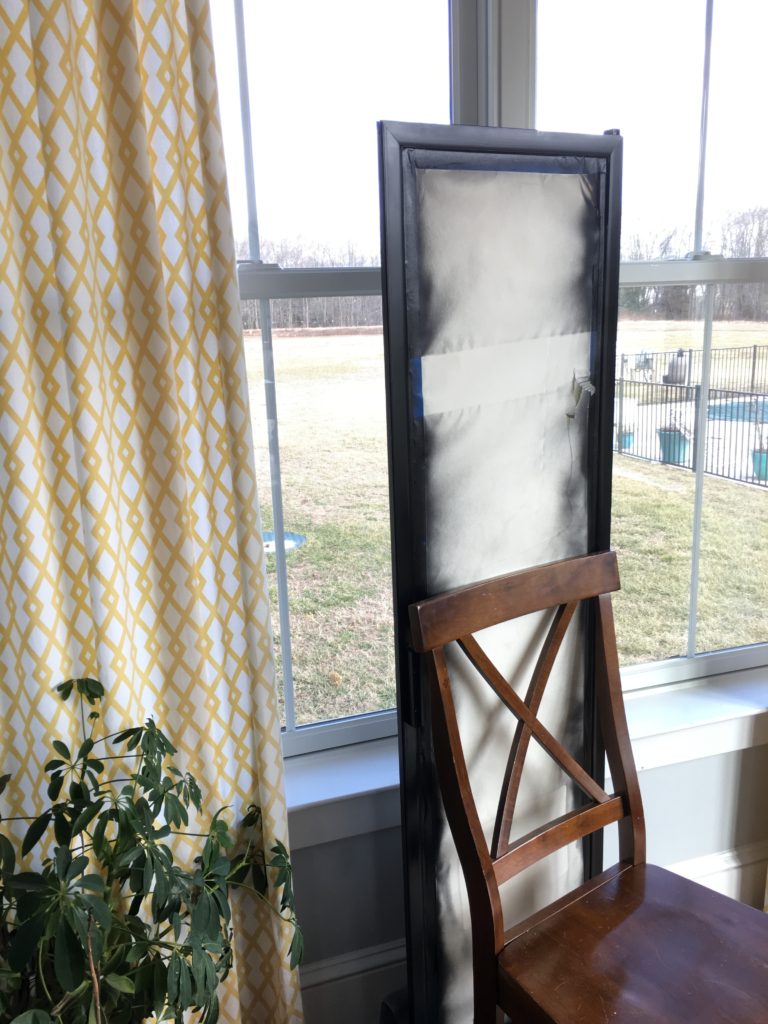 The fireplace is also getting a perk up. This week, i pulled off the cover and screen, cleaned it up and sprayed it down with high-heat spray paint. A simple change with a great payoff.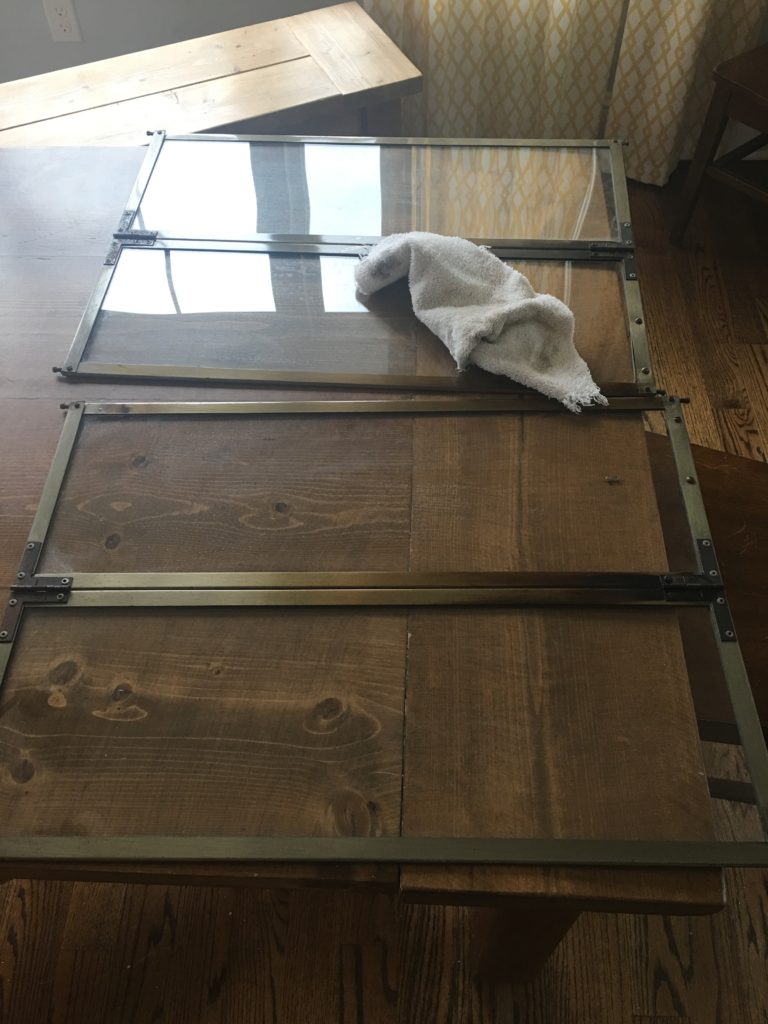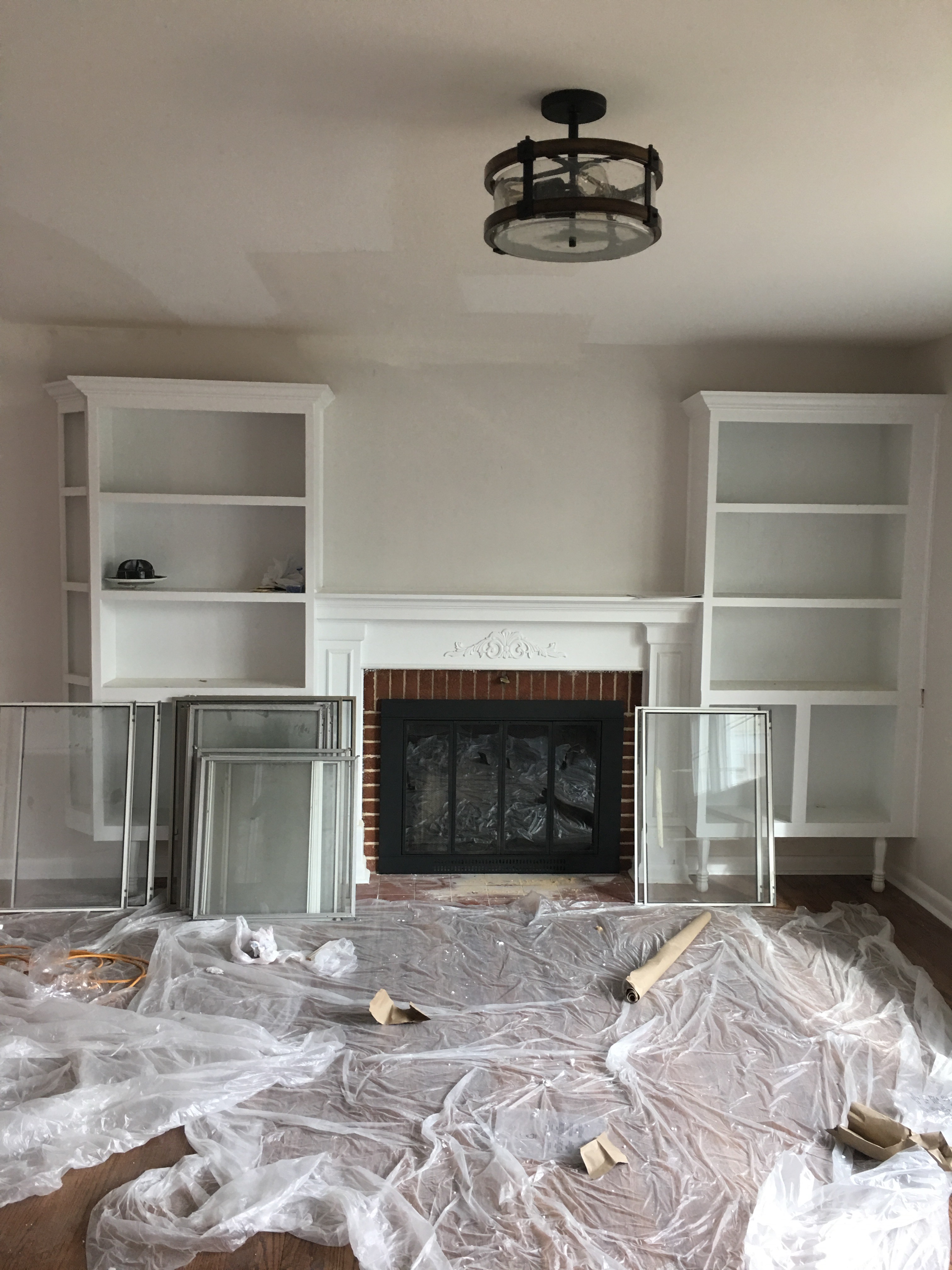 It seems to be the week of paint, as I also put a fresh coat on the foyer light (the candelabra was chrome and I just wasn't digging it). I'm excited to get some of these pieces back in. It's starting to come together!
The new kitchen floor is in, and the cool grey really helps tone down the orange-y cabinets. I'm really digging these floors. They have a lot of variation in them to help hide dirt, and there is brown in them that looks great with the cabinets. This same flooring is also in the downstairs bath, the laundry closet, and the foyer.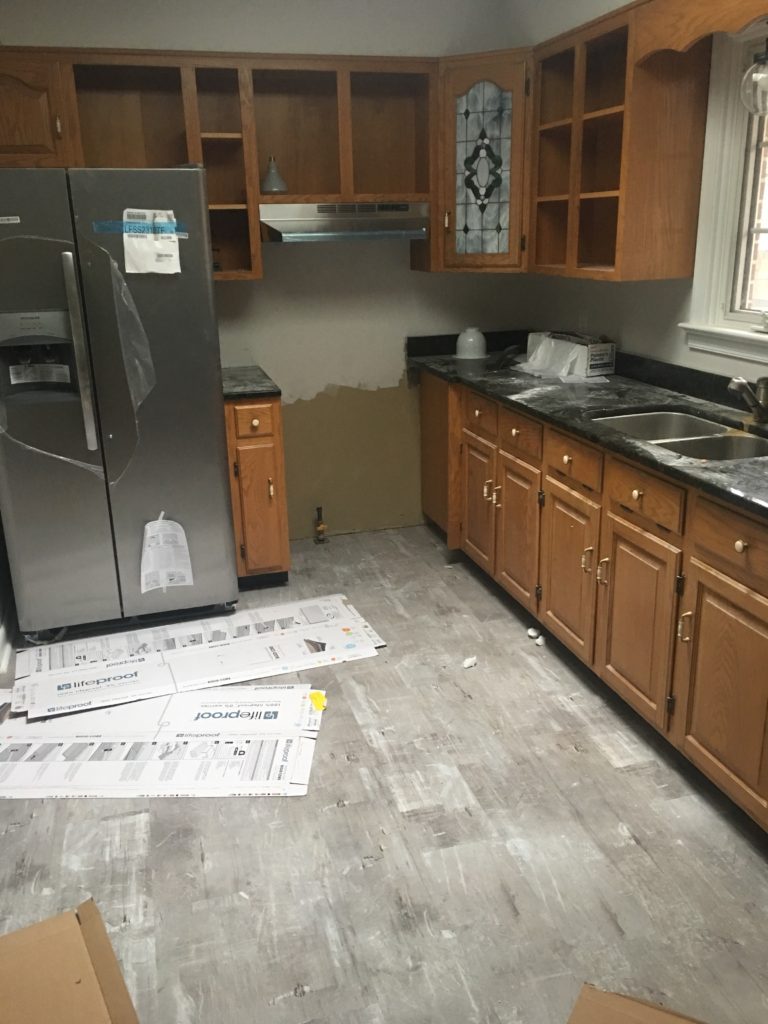 Check out the fun, old floors!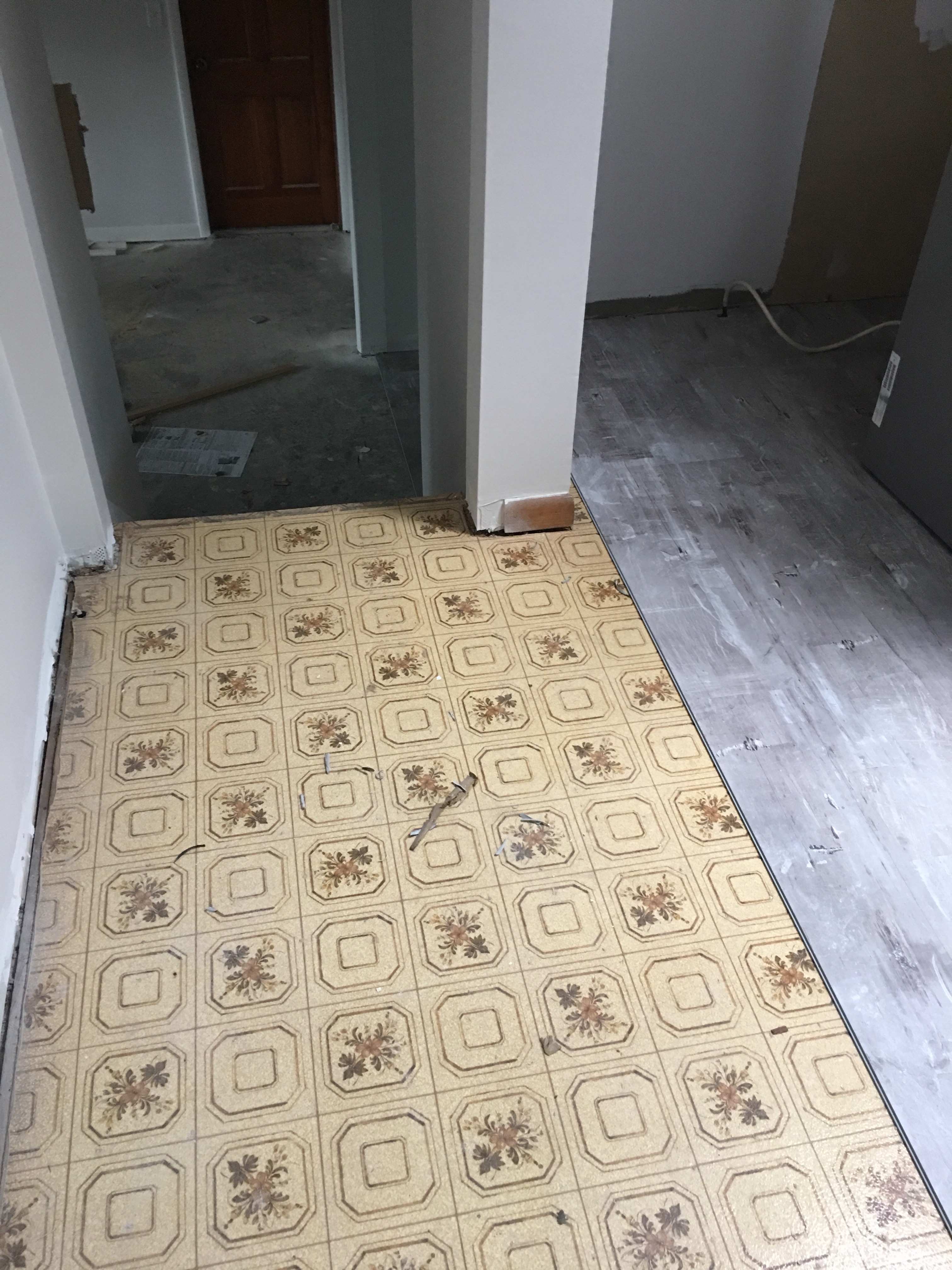 The hulking black fridge has been replaced with a stainless one, which is nice in this kitchen since it needs some lightening. I'm really ready to get rid of the decorative glass, the pulls and the scalloped valence 😐
The curb appeal also got a pick-up this week. Thanks to the new front door, the foyer and living room have more natural light. It got a coat of paint along with the shutters and garage door.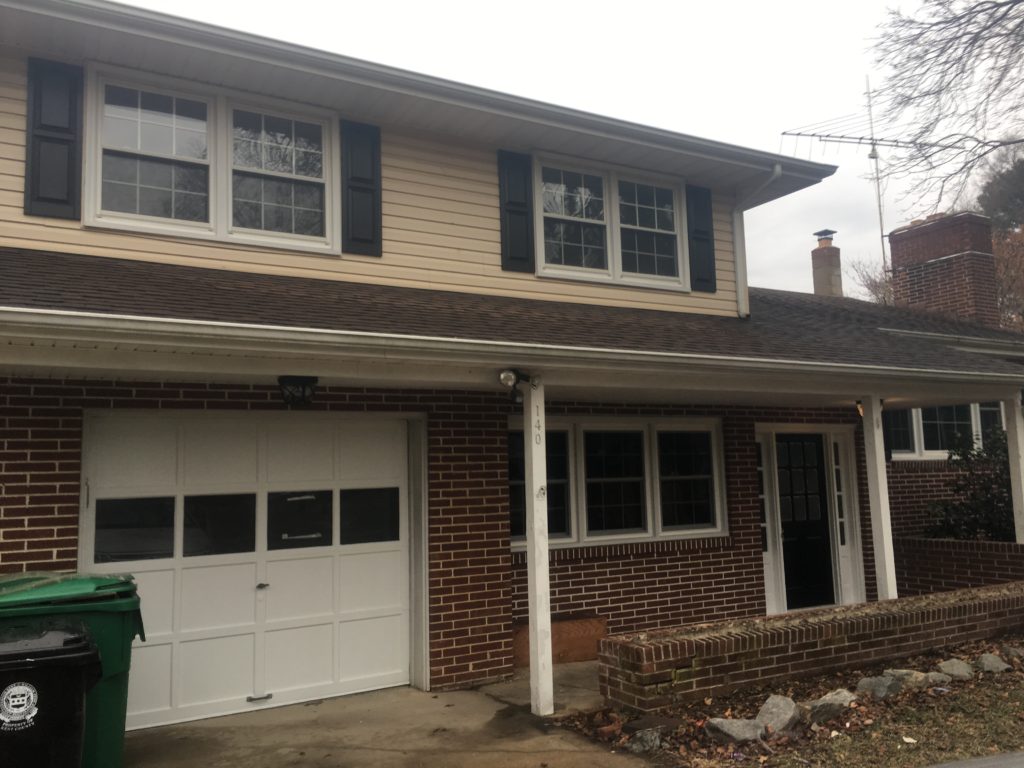 Speaking of light, the fixtures are going in, like the dining room chandy and the bedroom lights.
And last, but certainly not least, the bathrooms! The puke color is gone! Ok, well maybe not on the walls, but it's looking WAY better. The floors will get their makeover soon.
We are chugging along. Next, I'm really excited to see the kitchen and bathrooms come together. Have a great weekend!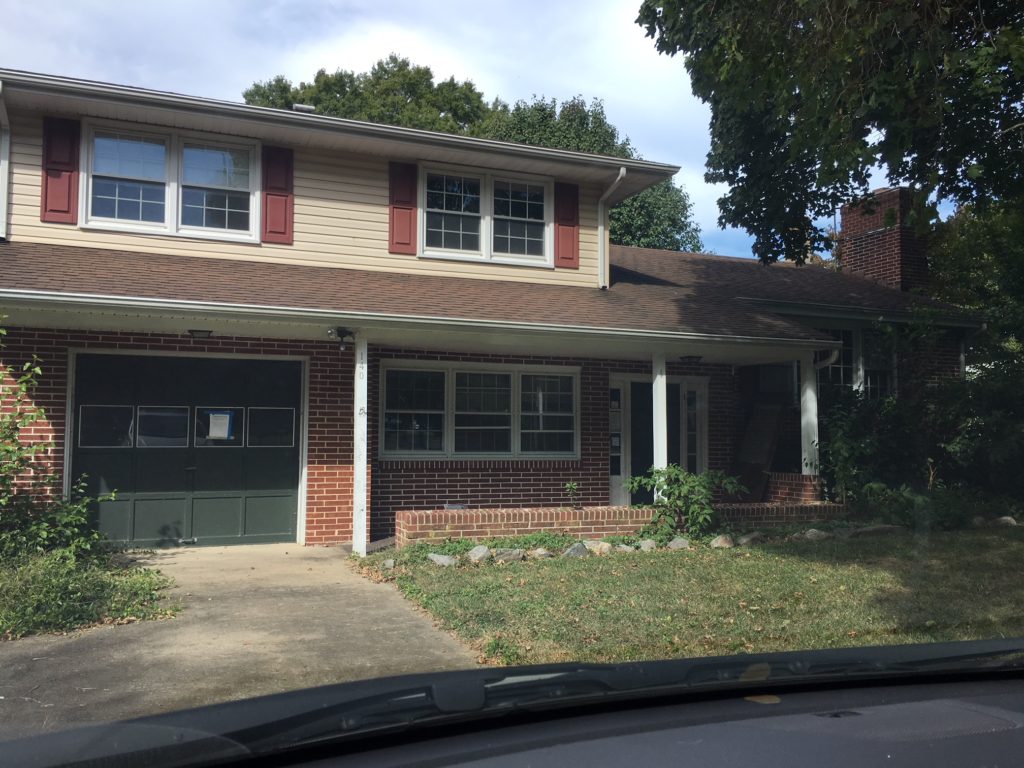 This post contains affiliate links.