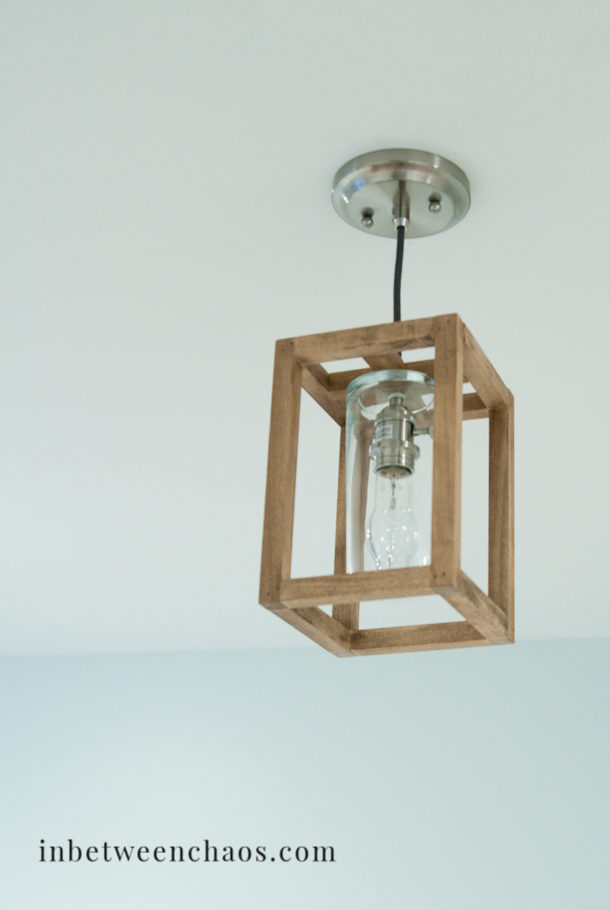 Lighting can be the ever-important jewelry to any room.  And when we are renovating a home to sell, it's one of the biggest ways to add some character to a room.  Unfortunately, our budgets don't usually allow for glamorous light fixtures.  And that is tough, because I LOVE lighting!  So, here is a light fixture I created to add to the loft area in our flip house.
Not only do I like a light fixture for its beauty but also for the mood or effect it can create in the room. For instance, I have an outdoor lantern with beveled glass hanging in my foyer, and it creates beautiful shadows around the room.  So I kept that in mind when designing this fixture, especially since the shadows can be seen from the den below.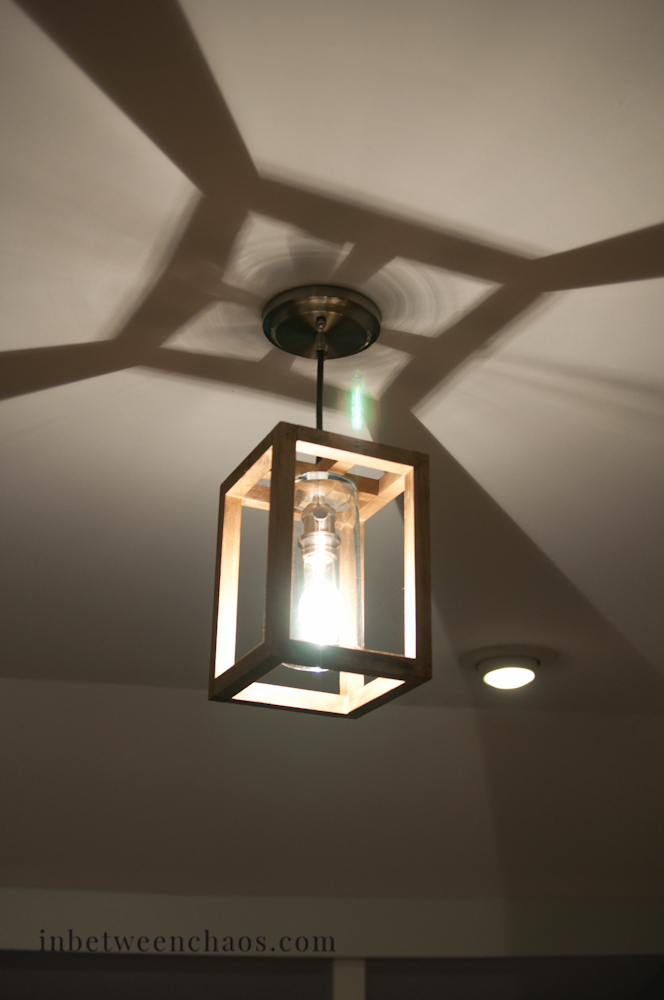 Supplies
3/4″ Square Dowel:
4  @ 9″
9 @ 5 1/2″
2 @ 2 3/8″
Cylinder vase (Dollar Store and Walmart both have this size vase)
Pendant Light – Here is the one I used
Steps
I started with the plans for these super pretty lanterns, but I did not add the base plywood.
I attached the last 5 1/2″ dowel in the middle of the top using nails and glue.  I then glued in the 2 2- 3/8″ pieces to form a cross.

In the center of the  5 1/2″ dowel forming the cross, I drilled a 3/8″ hole for the pendant cord. I stained the piece with Minwax Special Walnut using my farmhouse vintage stain technique.
Mark the center of the bottom of the vase. I tried this a few times with a ruler and I failed! So try this… trace your vase onto paper, cut out, then fold into quarters.  Lay the paper onto your vase, then draw a dot right at the center of the folds.
 
Centering on the mark you made in step 4, drill a 1/2″ hole using a glass hole cutter.  These are the ones I used.  It took me 3 tries to get it right.  It wasn't hard, so don't be afraid to try it yourself, but learn from me and check out my post on mistakes to avoid when drilling glass. You'll be happy you did 🙂
 
On the pendant light, find the set screw securing the cord to the canopy.  The one for this light was white plastic.  I loosened it and pulled the cord out of the canopy.

I put the cord through the hole in the vase, then through the wooden lantern, then back through the canopy and tightened the set screw.

Hang and enjoy!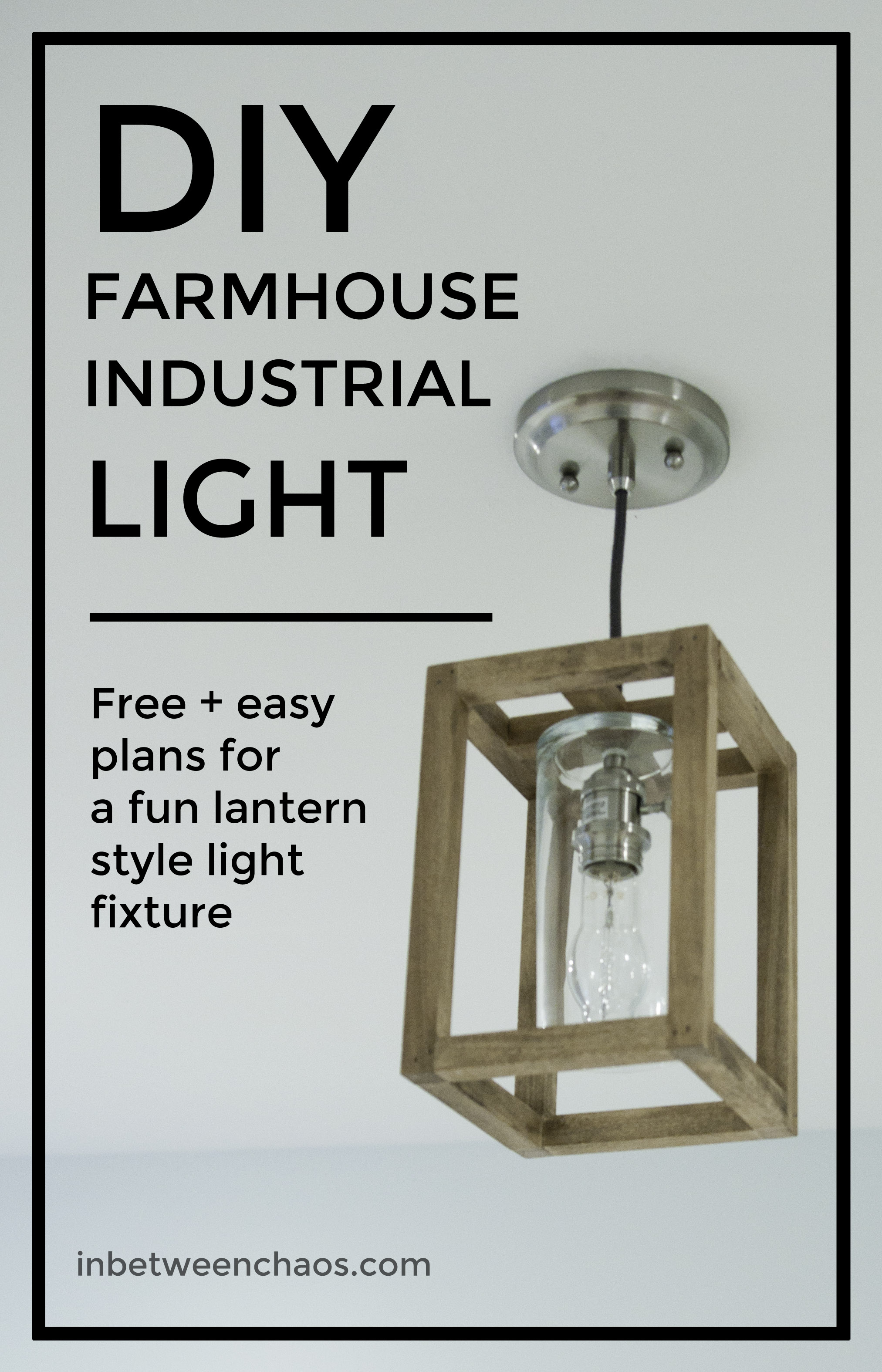 ---
This post contains affiliate links, which cost you nothing, but gives me a small commission to help support this fledgling blog… win – win!  Thanks for stopping by!